When it comes to camping, there are so many great memories associated with being outdoors. There is a connection with nature, the long but fun road trips, and the escape from the busy day-to-day work life with friends or family members.
What is not so fun about camping is the dirty feeling you get after a day or so of not being able to shower. This is probably why most campers are transitioning to "glam-ping."
However not being to shower will no longer be an issue with these great overland shower options. Now you will be able to enjoy your camping trip without dreading the days after where you will be sticky, smelly, and overall, grumpy.
If you are thinking about taking a long camping trip soon and want to invest in a portable shower, then you have come to the right place. Let's get started!
Things to Consider When Buying a Portable Shower
Before you dive into which portable shower options is the best for you, it is a good idea to consider these questions:
How easy are they to use?
How long do they last?
Are they easy to pack?
How much shower time do they provide?
How often will you need to use a portable shower?
Top 9 Overland Shower Options to Stay Clean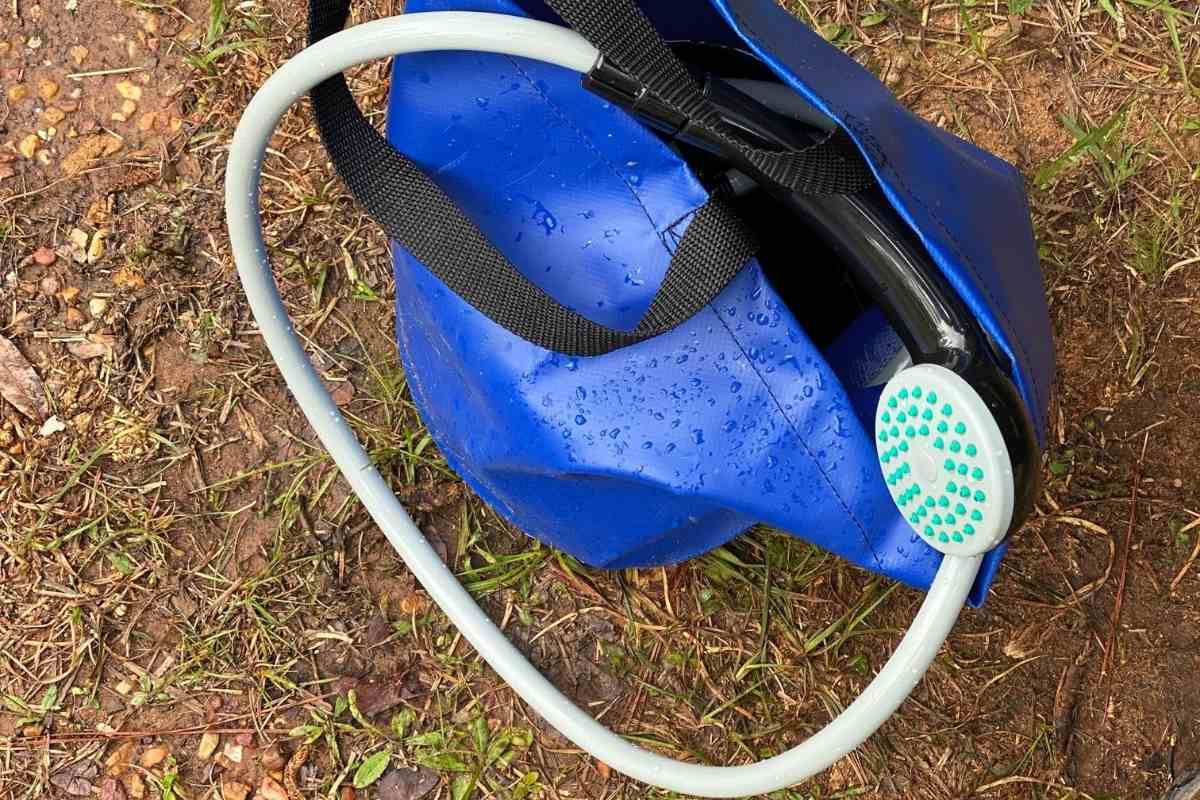 In Conclusion | Is a Portable Shower Worth the Investment?
Going back to our questions to consider before investing in a portable shower, the main question you have to ask yourself is how often will a portable shower be used?
Are you more interested in traditional camping, where you are miles away from civilization? Or are you more of a "glamper" where you enjoy the outdoors for the majority of the day but would prefer to end the night inside a cabin rather than in a tent?
If you are the former and you do go camping quite a bit, then it is a good idea to invest in a good quality portable shower. Sure, even the best portable shower cannot take the place of fresh, hot water in a cabin but if you are a traditional camper then this would not bother you.
If you are someone that loves camping but does not go often, then you can maybe use your friend's portable shower if they go more often than you.
All in all, whether you are a traditional camper or whether you enjoy glamping there is no arguing that nothing feels better than a nice shower at the end of a long day. We hope you found this list helpful and do not forget to research used portable showers as well to save yourself a bit of money.
---