Avoid These Toyota Engines (And What To Buy Instead)
This post may contain affiliate links. As an Amazon affiliate, I earn from qualifying purchases.
When you think of Toyota, what comes to mind? You probably imagine reliability, consistency, and top-notch vehicles, right? Finding a Toyota engine that hasn't stood the test of time can be tricky, but a few options are worse than others.
Avoid the 3VZ-FE and 1ZZ-FE Toyota engines. They aren't as powerful for their release dates and encounter lots of mechanical issues. Some of the best engines include the 2GR-FE, 2AR-FE, and 1NZ-FE. They are incredibly reliable, consistent, and well-designed.
When purchasing a used vehicle, there's a lot to consider, especially if you're diving deep into engine specifications. Luckily, we cover everything you need to know about Toyota engines to avoid and look for in the article below. Read on for more information.
Which Toyota Engines Should You Avoid?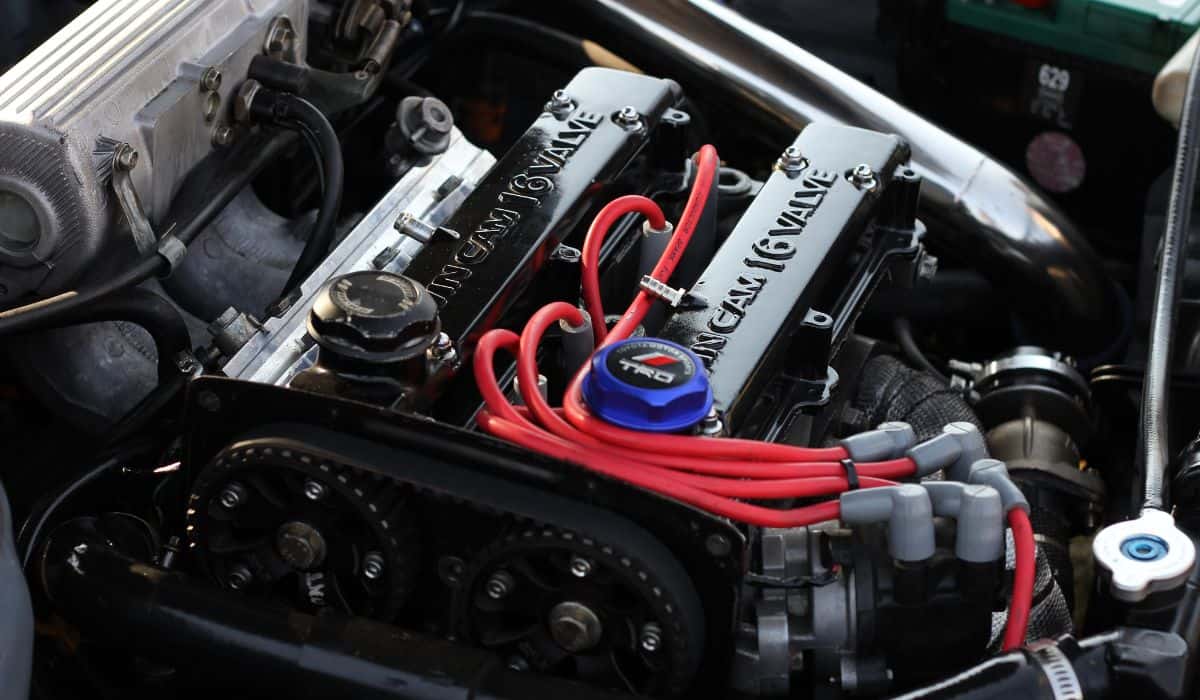 Toyota is respected as a consistent, high-quality, and long-lasting automobile manufacturer. The company has been around since 1936 and has made some standout vehicles over the years that have stood the test of time.
It's challenging to find a terrible Toyota engine, even when hard-pressed. However, we've compiled a few Toyota engines to be wary of when shopping in the used market.
3VZ-FE
Toyota's 3VZE-FE 3.0L V6 engine was in production between 1988 and 1995. It was first seen on the 4Runner and Pickup with 150 horsepower and 180 lb-ft of torque. Although it wasn't a horrible engine, it doesn't have the most power or reliability compared to other options.
Some of the most common issues include the following:
Head gasket

Timing belt

Starter contacts

Burnt exhaust valves
1ZZ-FE
Another lackluster Toyota engine is the 1ZZ-FE 1.8L engine that hit the market in 1998 and lasted until 2008. The basic inline-4 engine is used in various Toyota models and offers up to 140 horsepower. Although it isn't powerful, it can be pretty reliable if it doesn't encounter some of its common issues.
The most common issues with the 1ZZ-FE include the following:
Excessive oil consumption

Engine control module (ECM)
One of the most significant issues was excessive oil consumption. Toyota addressed the problems after 2003 and gave the engine a six-year, 100,000-mile warranty. However, it's still important to be aware of these flaws and make decisions accordingly.
What is Toyota's Most Reliable Engine?
Toyota has made multiple long-lasting, consistent, and reliable engines over the years. Every car enthusiast will have a different answer based on their preferences and personal experience.
However, we've listed a few of the most reliable Toyota engines to remember when shopping in the used market.
2GR-FE
Toyota's standard V6 engine is the 2GR-FE. Although it's a bit old by today's standards, it still performs very well in today's market. The shorter stroke of 83mm, reasonable weight, and reliability make it an excellent choice for many owners.
The 2GR-FE can be found in various Toyota models and years, including some of the following:
2005–2018 Toyota Avalon
2006–2017 Toyota Aurion
2005–2012 Toyota RAV4/Vanguard
2006–2019 Toyota Estima/Previa/Tarago
2006–2017 Toyota Camry
2006–2018 Lexus ES 350
2AR-FE
Although this is the standard Camry engine, it performs relatively well against other options. The 2AR-FE included an additional three-stage variable displacement oil pump alongside dual length intake manifold runner for increased torque. The 2AR-FE was incredibly advanced in 2008 and is a reliable and consistent option today.
The 2AR-FE can be found in various Toyota models and years, including some of the following:
Toyota Camry
Scion TC
Toyota Alphard
Lexus ES250
1NZ-FE
The 1NZ-FE is one of the best engines produced by Toyota and an absolute powerhouse for the manufacturer. The 1NZ-FXE was used in the first Prius model, while the Prius C still uses the engine today. Although it's a less exciting model, it offers solid construction, reliability, lightweight, and a compact design that's hard to beat.
You can find the 1NZ-FE in several different Toyota models and years, including some of the following:
Toyota Corolla
Toyota Prius
Toyota Prius C
Toyota Probox
Toyota Sienna
Toyota Yaris
Toyota Vios/Belta
Toyota Yaris/Echo
Scion xA
Toyota Raum
Toyota Porte
Toyota Platz
Toyota Auris
Toyota Premio
Toyota Allion
2UR-GSE
Although several enthusiasts do not prefer it, the 2UR-GSE is a solid V8 engine with VVT-iE technology and titanium valves. It may need a little more power to be loved by the masses, but it's still a reliable Toyota engine to consider.
You can find the 2UR-GSE in various Toyota models and years, including some of the following:
2007 to 2014 Lexus IS F
2015 to Today Lexus RC F
2015 to 2020 Lexus GS F
2017 to Today Lexus LC 500
2022 to Today Lexus IS 500 F-Sport Performance
2016 to 2021 Toyota Hilux Dakar Racing Truck
Which Toyota Model is Safest to Buy Used?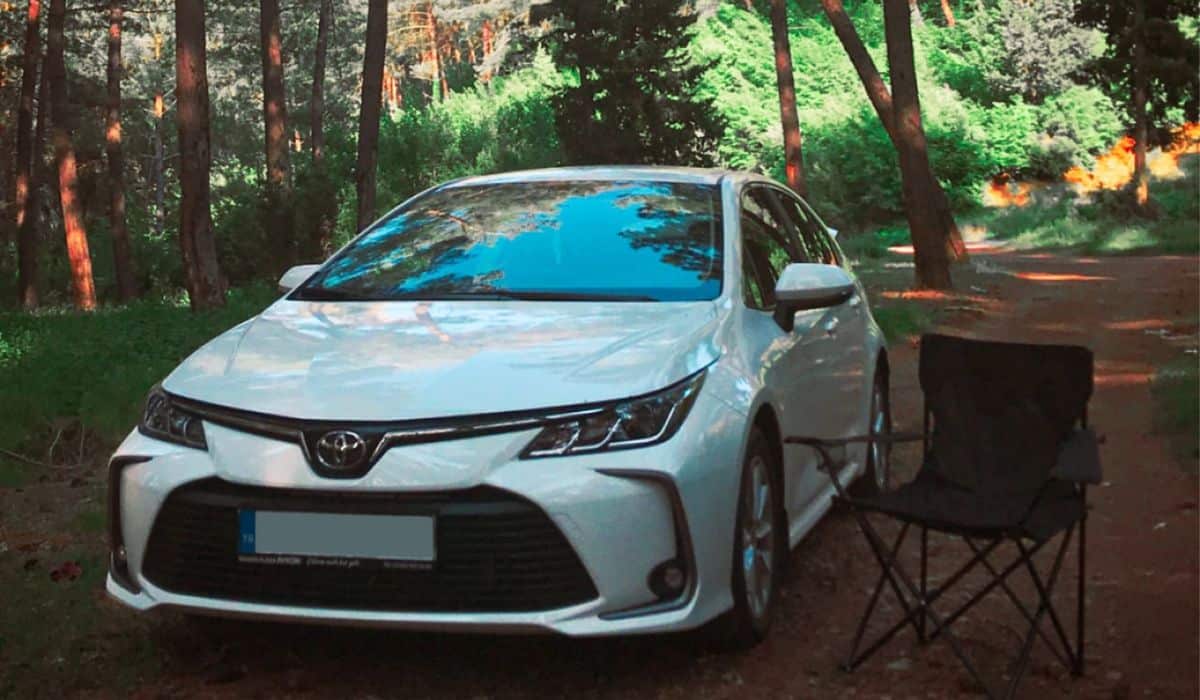 Toyota makes long-lasting vehicles and ideal options for those shopping in the used market. Although there are plenty of reliable options, some perform better than others. A few used Toyota models that are generally safe to buy include the following:
Toyota Corolla
Toyota Prius
Toyota Avalon
Toyota Camry
Any of these makes can be reliable if you purchase a reliable year in good condition.
Toyota vs. Toyota 1.5 Engines: Which is Best?
If you're considering a Toyota vehicle with a 1.5L engine, you have a few options to choose from. 1.5L engines can be fantastic for city commuting, as they can be more fuel efficient in stop-and-go traffic. The engine can also be helpful for longer commutes, as it has more power under the hood than a smaller engine.
So, what is the best 1.5 Toyota engine to consider?
Choose the 1NZ-FE or 1NZ-FXE
If you're considering a 1.5L engine from Toyota, you can't go wrong with the 1NZ-FE or 1NZ-FXE. The 1NZ-FXE is a hybrid motor, meaning it runs electricity and gas. The 1NZ-FE is one of Toyota's primary engines and a solid option for many drivers.
You can't go wrong with either option, but the best choice will come down to your preferences. Here are the following vehicles you can find each engine in:
1NZ-FXE:
Toyota Corolla (Axio/Fielder)
Toyota Prius (XW10 & XW20)
Toyota Prius C
Toyota Probox
Toyota Sienta (XP170)
Toyota Yaris
1NZ-FE:
Toyota Vios
Toyota Yaris
Scion xA
Scion xB
Toyota Raum
Toyota Porte
Toyota Platz
Toyota Auris
Toyota Yaris Verso
Toyota Premio
Toyota Allion
Toyota Corolla
Toyota Sienta