Toyota RAV4 Years To Avoid (5 years to sidestep!)
This post may contain affiliate links. As an Amazon affiliate, I earn from qualifying purchases.
The Toyota RAV4 comes in different trims depending on client preferences. So, if you plan to get a budget-friendly option or a vehicle for your outdoor activities, this car model offers you plenty of choices.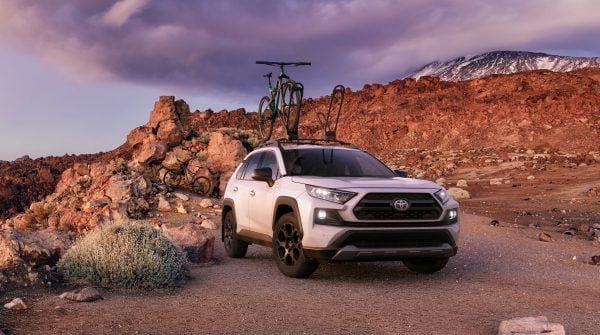 While you are here trying to avoid buying a bad RAV4 Year, you should also check out our article about the Best Years for The RAV4 when you get done browsing this article.
What Year RAV4 To Avoid?
Most RAV4 models can reach between 200,000 to 250,000 miles, but the least reliable years are 2006-2008, 2013, and 2019. Models between 2006-2008 encounter engine and steering issues. The 2019 RAV4 is notorious for transmission problems. The highest quality Toyota RAV4 models are between 2016-2018.
If you want to purchase a RAV 4 vehicle, you should avoid the car models below 2016. Toyota RAV 4 models, particularly those models released between 2006 and 2008, have excessive oil consumption and steering and engine problems.
So, if you're looking to purchase RAV 4 vehicle, you need to know that every year since the start of its production has its issues except for the newer models. Here's a breakdown of the different RAV 4 generations and issues to watch out for.
RAV4 SUV Years to Avoid By Generation
Over the years, there have been significant improvements in RAV 4. Different advanced features have caused the latest generation of vehicles to have fewer issues than the predecessor.
Here's a breakdown of different RAV 4 generations and whether or not you should avoid them.
5th Generation RAV4s
The 5th generation RAV 4 Models are the vehicles released between 2019 model year and the present. You would expect to have this vehicle model on your "avoid" list because it's fairly modern. However, it comes with plenty of issues you should know about.
Most people who own the 2019 RAV 4 models admit that they've experienced issues like loud acceleration, slow speeds, and gear slippage. Some vehicle owners even state that the tank doesn't read fuel consumption when the tank is three-quarters full.
4th Generation RAV4
The production of this RAV 4 model lasted between 2013 to 2018. During this time, there were a lot of changes to the RAV 4. One of the most notable is the inclusion of the liftgate. They also replaced the 3.5l V6 with the 2.5l L4 mated automatic transmission.
Compared to the first and second-generation models, this RAV 4 is considerably smaller. This model's standard equipment includes a reclining second-row seat, telescoping steering wheel, and power-folding mirrors.
Under the 4th generation RAV 4 models, you should avoid the 2013 option. While the reliability of the RAV 4 was rated at five, it's the year that had over 140 complaints, with the most notable being that of safety concerns.
Some people even admit that their vehicle can suddenly speed up and won't stop even after braking. The 2016 and 2017 models received top ratings for their safety. It's important to note that 2016 to 2018 are the best for this generation because they received a major facelift.
3rd Generation RAV4
This generation of RAV 4 experienced many issues that you should address quickly. Since Toyota began to develop the RAV 4 models, 2008 RAV 4 was considered the worst year model. The car models from 2006 to 2008 experienced many issues like steering and exhaust problems. There were also cases of transmissions and engine issues.
Besides the issues this model was experiencing, there were plenty of additions from the previous generations. For example, it was the first car constructed on elements it shared with the corolla. Some of the key features in this generation include an electronic power steering and a 269 hp V6 engine.
In this RAV 4 generation, you should avoid models from 2006 to 2018. The RAV 4 models from 2009 to 2012 are better alternatives. Unlike its predecessors, this generation was considered the safest as it scored highly in the side and front overlap test. The other great feature of RAV 4 models released after 2009 is that they featured safe active headrest restraint, which significantly improved from the previous models.
A notable downside of the 3rd generation RAV 4 is that they have a weak roof strength. This is because of its large dimension, making it challenging to keep rigid in case of an accident. Regardless, this is the generation where the RAV 4 scored more in reliability than any other generation. Between 2006 and 2008, there were 600 complaints every year per model.
Nearly half of the complaints were due to defective steering shafts, while 15% of the cases were due to burning excessive oil. Toyota used its complaints from 2006 to 2008 to improve its reliability. They managed to cut the complaints by half due to a better engine and other safety features improvements.
2nd Generation RAV4
One of the major downsides of the RAV 4 in this generation is that they experienced many issues, particularly a faulty engine computer. This impacted the way this car vehicle's automatic transmission shifts. If you plan to get this car model, you should know that the aftermarket parts are readily available. However, ensure that you check the ratings before you can buy them.
In this RAV 4 generation, leaks in the valve seals caused grey and blue smoke during startup. This vehicle model also came with plenty of changes, with the most notable being a wider, taller, and longer tail. This is also the RAV 4 generation with large cabin space and engine capacity. Another noteworthy addition during this year is the inclusion of stability control.
1st Generation RAV4
This RAV 4 generation was released for the first time in 1995 and ended up in the showroom in 1996. A unique aspect of this first generation is that it was highly customizable. When purchasing your RAV 4, you could choose a two or four-door car and an AWD or FWD. There was also the option for a four-speed or five-speed automatic transmission.
This first-generation car had rugged looks compared to the succeeding models, and one of the major problems was under-inflating airbags. However, Toyota resolved this concern after the 2000 year models. The first generation of RAV 4 was reliable, with only 60 complaints reported. The spare parts for this model are readily available, and the ones you should avoid are those that the owners don't regularly maintain.
The best models in this generation are from 1998 as they have seven horsepower and the cabin is quieter. Note that Toyota discontinued the convertible option in 2000. So, if you want to enjoy a RAV 4 with a sunroof, you should consider the 1998 or 1999 models.
Recommended Reading: Best Years for The RAV4
How Many Miles Will a Toyota RAV4 Last?
The Toyota RAV4 is regarded as one of the most popular and reliable SUVs on the market. You can expect to get anywhere around 200,000 to 250,000 miles on a Toyota RAV4 that's properly maintained.
Those numbers are equivalent to a lifespan of about 12 to 17 years, depending on usage.
Even with strict maintenance, you'll most likely need to start replacing significant components if your vehicle exceeds 250,000 miles. The RAV4 doesn't have rust issues, but it's something to look for if you live in areas with ocean air or roads that get salted in winter.
Which Toyota RAV4 Years Should You Avoid? (List of Years Avoided)
It's easy to overlook certain model years as the RAV4 is generally a well-rounded and reliable SUV. But just like other vehicles, not all RAV4 model years are created equally. Here are some of the worst RAV4 model years with the most owner complaints and problems.
2006 Toyota RAV4
The Toyota RAV4 did not perform well from 2006 to 2008. The 2006 model year, in particular, was the subject of hundreds of complaints and issues received by the National Highway Traffic Safety Administration. Most concerned the engine and steering issues. These types of problems can be expensive to repair if they become severe.
The 2006 RAV4 also consumed excessive amounts of oil. Not only can this lead to mechanical issues, but it can increase the frequency of oil changes and maintenance fees.
Lastly, the 2006 Toyota RAV4 was reported to have a lackluster driving experience in terms of comfort and value.
2007 Toyota RAV4
Likewise, 2007 wasn't the best year for the RAV4. Unfortunately, the 2007 Toyota RAV4 was subject to even more complaints than the previous year. Similar issues with the engine and steering system were common. Many owners also encountered problems with exhaust and excessive oil consumption.
On top of this, the 2007 RAV4 received lower scores on aesthetics and comfort, making it a model that's best to avoid.
2008 Toyota RAV4
Many owners recommend avoiding the 2008 Toyota RAV4 due to similar issues with the engine, steering system, and other mechanical components. The excessive oil consumption complaints didn't end either, making it an expensive vehicle to own.
Luckily, owners reported the RAV4 as more reliable than previous models. However, the owners weren't satisfied with the drive system, and the comfort left much to be desired.
2013 Toyota RAV4
Instead of engine issues, the 2013 RAV4 encountered problems with the interior, exterior, handling, and transmission. Owners complained of low comfort, low-quality interior, poor handling, and lackluster fuel efficiency.
Another common complaint was that the 2013 RAV4 vibrates and shakes at low speeds. Some individuals paid upwards of $4,500 to fix these issues with a new torque converter. Other problems include low-quality navigation visibility during the day on the infotainment center.
All-in-all, it's best to avoid the 2013 Toyota RAV4 for more reliable models like 2016, 2017, or 2018.
2019 Toyota RAV4
The 2019 model isn't as bad as the previous years on the list, but it's best to tread lightly. The 2019 Toyota RAV4 received numerous complaints about the transmission and brakes. Many owners encountered hesitation and lurching at slow speeds. Others reported transmission slippage and rough shifting.
Brakes problems were also common for the 2019 RAV4. The brakes were reported as noisy, and some individuals experienced brake failure, regardless of the mileage.
Overall, the 2019 RAV4 doesn't seem to be the most reliable model year. As a result, it earned its way onto our list of years to avoid and becomes one of the worst years for a RAV4 SUV. If you are considering one, do your due diligence and perform a thorough inspection before proceeding.
Related Reading: Toyota RAV4 Years to Avoid
Which RAV4 Has the Worst Transmission Problems?
One of the most common complaints with the RAV4 is problems with the transmission. Some models have rough shifting between gears, while others can lurch or jerk at low speeds. Other owners reported gears slipping, loud acceleration, and grinding sounds.
Newer models that encounter the most transmission issues include the 2019 RAV4. Earlier generations, between 2006-2008, encountered issues with the engine and steering system instead.
What Is the Best Year for a Toyota RAV4?
Although there have been some problematic years for the Toyota RAV4, it's still one of the most consistent and reliable SUVs available. There are some standout years that perform better than others. Here are a few of the best years for the RAV4.
2017 Toyota RAV4
If you're looking for the most reliable year, you might want to consider the 2017 Toyota RAV4. The model included several safety features, like the Toyota Safety Sense system. The automatic high beams, cruise control, and collision warning are also nice additions.
With few complaints, low maintenance costs, reliability, and comfort, the 2017 RAV4 is a top model to consider.
2018 Toyota RAV4
Although the 2018 Toyota RAV4 has minor complaints about braking, paint, and steering, it's still one of the most reliable models available. With a higher minimum towing capacity of 3,500 lbs and significant safety features, the model is tough to beat.
You can find affordable 2018 RAV4 models between $14,500 and $27,00. With proper maintenance and a thorough inspection, the 2018 RAV4 is another top contender to consider.
2016 Toyota RAV4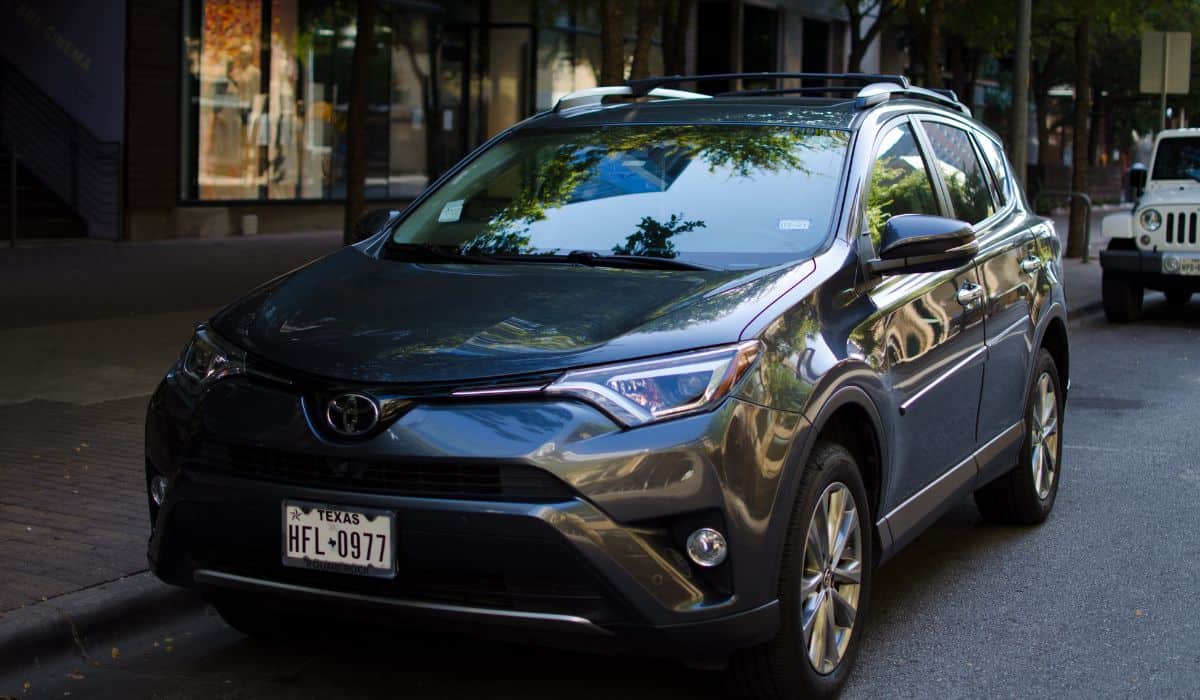 Another reliable year to consider is the 2016 RAV4. With above-average features for the time, the 2016 model holds its value today. Owners reported high levels of quality, reliability, and consistency. However, it is missing out on some of the advanced features from the 2017 and 2018 models.
But with low maintenance costs and few complaints, the 2016 RAV4 proves to be a reliable and unproblematic model.
RAV4 LE vs. XLE: Which is Better? (Here are some points to consider)
The RAV4 offers more than just roomy interiors, smooth handling, and straightforward controls. The midsize SUV can easily seat five passengers and comes in various trim options, like the LE and XLE. Here are some differences to keep in mind.
The Engine
The standard RAV4 LE and XLE trims include a 2.5L four-cylinder engine. The engine offers 203 Horsepower and 185 pounds of torque. It also includes an eight-speed automatic transmission with smart and sequential shifting technology. The RAV4 LE and XLE both have a towing rating of 1,500 pounds.
Toyota RAV4 LE
The standard RAV4 LE is an entry-level model, but it doesn't fall short in power, efficiency, or comfort. The engine offers 27 mpg through the city and 35 mpg on the highway, making it extremely fuel efficient.
The model includes standard front-wheel drive and can be upgraded to all-wheel drive.
However, the spacious interior provides fabric upholstery, single-zone climate control with dust and pollen filters, keyless doors, and more. With the standard Toyota Safety Sense package and entertainment system, the RAV4 LE is the ideal standard for entry-level models.
Toyota RAV4 XLE
The XLE trim takes the standard RAV4 LE to the next level. The XLE option provides quality upgrades for a reasonable price. The all-wheel drive and sport-tuned suspension system offer a more fluid driving experience and help you in off-road situations.
The interior is another area where the XLE package shines. The heated leather steering wheel, powered driver seat, dual-zone AC system, and push-to-start technology feel like a luxury.
With options for a power sunroof, headlight upgrades, and more, the XLE builds on what the standard model does well.
Safety Features
Each option includes the Toyota Safety Sense 2.0 technology, which provides various safety barriers. Features like pre-detection and driver-assist help you avoid collisions. Traction and stability control and the automated emergency braking are also nice additions.
Either way, you can rest assured the RAV 4 LE and XLE options will provide you with a safe and reliable driving experience.
Final Thoughts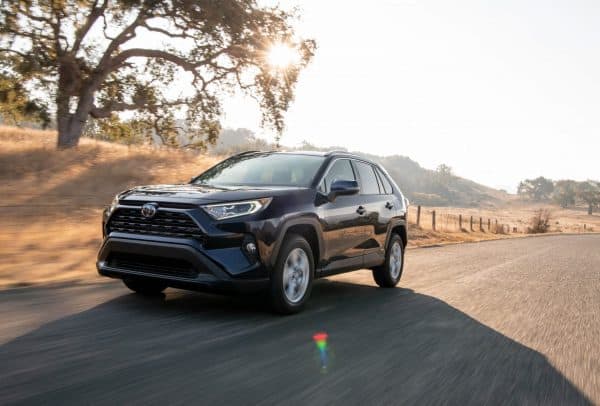 The Toyota RAV 4 has remained the safest and most reliable SUV vehicle throughout its production life. However, there have been models that have performed more exemplary than others.
If you're looking to purchase an old or new RAV 4 car, there are models you should avoid purchasing. The first generation of these luxury SUV vehicles performed well as they had minimal issues.
Some of the models you would want to avoid or take precautions when buying are the years 2006, 2007, and 2008. These are the years of the RAV 4 production that experienced many issues like steering problems and excessive oil consumption.
Discover valuable insights and expert advice on Toyota RAV4 Years to Avoid in our comprehensive RAV4 category page. Explore our articles on Best Years for Toyota RAV4, Most Reliable SUV After 5 Years, RAV4 Hybrid Towing Capacity, and Toyota RAV4 Hybrid Reliability.