How Long Do Toyota 4Runner Engines Last?
Do you feel curious about durability before purchasing a car? If yes, let me tell you that I felt the same. So, I decided to give a go to the research before getting a 4runner. Here's what I found, and I would love to share all the information with you as well.
How Long Do Toyota 4runner Engines Last?
So, how long do Toyota 4runner engines last? A Toyota 4runner's engine is capable enough to last up to 300,000 miles or even more than that. This exceptional car has proved its reliability over time. However, like many other things, it also demands proper upkeep routine and care. If not maintained properly, it will start troubling you after 200,000 miles.
But this isn't it. There are many more details to the answer to this question. So, continue reading.
If Toyota 4runner Reliable Enough?
When you invest a hefty amount in the purchase of a car, you are not only living in the present but the future as well. How so? Well, think about it. Don't you look for the resale value of the car as well? You sure do. This is where the reliability of a specific car plays a vital role.
So, how reliable is the Toyota 4Runner? If we take a look at the recent rankings by Consumer Reports, the brand has been placed in the second position for making the most reliable cars in the sector.
So, if you ever think about the resale before purchasing, do not worry, as Toyota will not make you feel disappointed at all. Hence, the best value for money is a guarantee with the purchase of a Toyota 4runner.
What Can You Do To Make Your Toyota 4runner Last Longer?
Can a car grant you expected durability if you do not take proper care of it? Cars are machines, and they do need routine maintenance from the user's end. This is the key that enables them to last longer than your expectations.
But, what would you have to do for the proper maintenance of your Toyota 4runner? Here, I have stated that fact clearly that will keep your engine and ultimately your Toyota 4runner going as if it is new.
Schedule a timely service appointment
If you want your Toyota 4runner to deliver you a durable experience, do not wait for it to make trouble. I get it that no sign is a good sign. But why wait for one? Prevention is always better than cure. So, do not forget to schedule servicing appointments timely if you are an owner of this beauty.
But, how often should you take it for service? Well, as per the recommendation of Toyota, the brand, it will be a pretty good routine if you take your car for a service every 6 months or 5k miles.
If you have completed 5k mile drive, do not wait for the monthly duration to reach its limit and take the car for service right away. This regular service includes the following points:
Wiper blades inspection
Fluid level monitoring
How Often Should You Get Your Toyota 4runner's Oil Changed?
Oil changing routine heavily impacts the health and overall lasting lifespan of your 4runner's engine. If you do not wish to compromise at all on the durability of your car's engine, following the recommended oil changing routine is a must for you.
Here are some of the benefits that are associated with the oil change. Giving these a read will let you estimate the importance of this factor more easily. So, here they are:
Keeps the engine clean
Protects the parts of the engine
Grants better mileage
Prevents the environment from adverse effects
Boosts up the engine to perform better
Makes your ride smoother
Increases the lifespan of the engine
Keeping all these benefits in mind, would you ever think of skipping this routine? I hope not. So, follow the recommended guideline and take your Toyota 4runner for an oil change service every 10,000 miles for 12 months, depending on the point that arrives first.
In a nutshell, keeping the maintenance or service intervals short will definitely be beneficial to the lifespan of your 4runner's engine. As a result, you will get the utmost riding experience for longer than you ever thought.
Warranty Coverage For Toyota 4runner
The warranty tag is the most vital factor that gives you a great sense of reliability before getting the purchase done. In the case of Toyota, the brand, you will be able to get this benefit as a primary part of your purchase.
The overall warranty that covers every other car and model by this exceptional company will instantly give you a sigh of relief.
With every Toyota car, you will get a limited warranty coverage of 36,000 miles or 36 months. Doesn't that sound impressive? But wait, that's not it. The following sections also come under certain durations of warranty coverage:
Basic Coverage
Powertrain Coverage
Emissions Coverage
Rust-Through Coverage
Accessories Warranty
TCUV Warranty
Basic Warranty:
As described earlier, the basic warranty of a brand new Toyota vehicle is limited and lasts up to 36,000 miles or 36 months. This section covers all the components of the vehicle except for normal maintenance and wears items.
Powertrain Coverage:
This section is the one that your eyes have been looking for. The powertrain coverage by Toyota includes a warranty of 60,000 miles or 60 months upon the following:
Transmission
Engine
Seatbelts
Wheel-drive system (front and rear)
Airbags
So, from safety to performance, the brand has got it all covered up for you.
Rust-Through Coverage:
Who would ever want their 4runner to look bad? For preventing its aesthetic look and appealing design, the company also offers rust-through coverage to its customers. This involves the warranty for corrosion perforated metal sheets for 60 months. There is no limit on the miles in this case.
Accessories Warranty:
It's not only about the car, right? The parts are as important. Therefore, Toyota also offers you an
accessories warranty. The parts of every model car by Toyota are made with thorough hard work keeping the standard of quality in view.
The company aims to deliver the utmost performance and durability to its customers. This is the reason why most of the accessories by this brand come under a warranty of 12 months.
However, if you purchase any accessory at the time of purchasing the brand new vehicle, the company grants you coverage that starts from the day you take the accessory in service and goes on to 36 months or 36,000 miles.
However, if you have made an accessory purchase after the purchase of the new vehicle, you will not have any mileage limit, and the warranty will also cover the parts for 12 months.
TCUV Warranty:
TCUV is the abbreviated form of Toyota Certified Used Vehicle. If you choose to purchase such a vehicle, the company offers you a different but impressive warranty coverage.
The backing warranty that you will get from Toyota Certified Used Vehicle is categorized as a Powertrain warranty of limited sort. This warranty lasts up to 7 years or a mileage of 100,000 miles. The count starts from the purchasing date of the vehicle as a new one.
Plus, you can also get a roadside plan for assistance that lasts a year and 24 hours. This will add to the reliable feel and peace of mind of the customer. What else would one need?
Here are some benefits that I have enlisted regarding the TCUV warranty: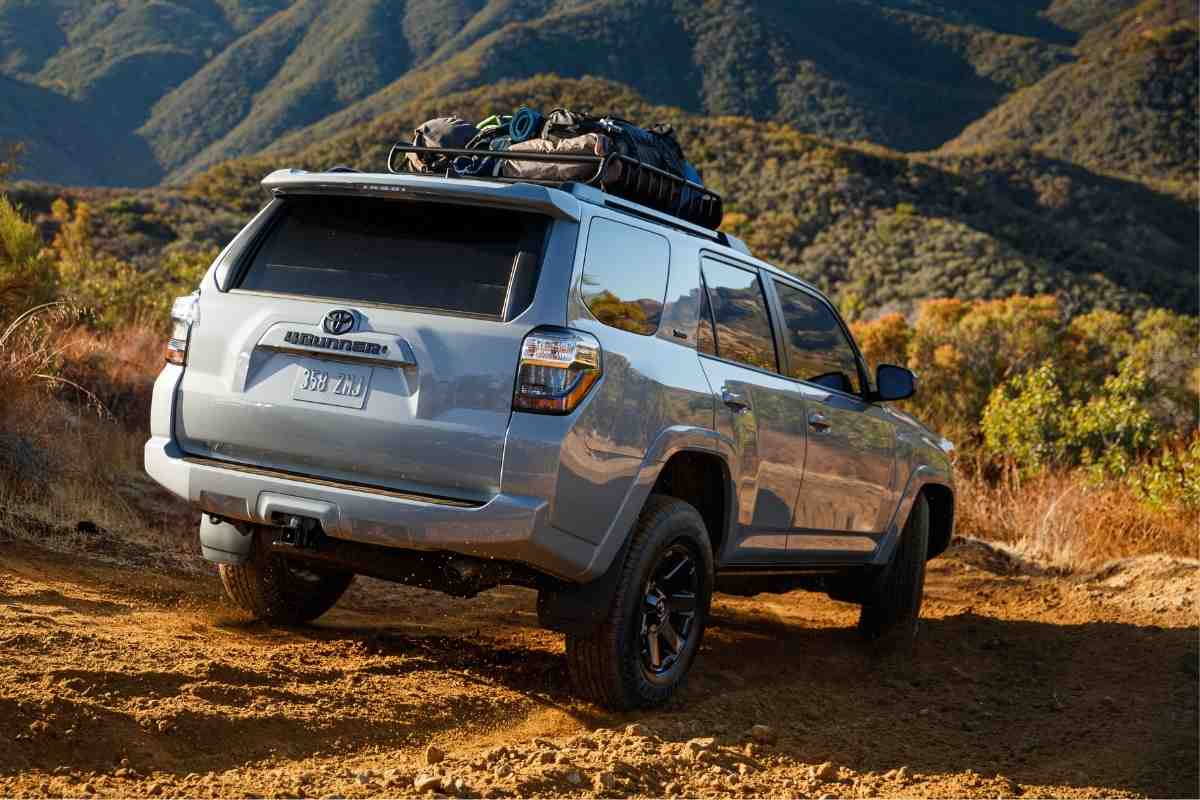 This warranty is valid in more than 1400 different dealerships based in both Canada and the USA.
This will grant you line assistance that is entirely toll-free.
A reliable ride.
High resale value
Safe traveling
Worth it, right?
Have a look at all the components that this warranty covers:
Automatic Transmission
Manual Transmission
Axle Assembly Components
Engine Components
Hybrid Components
Closing Thoughts:
All in all, the lasting duration of the engine of a Toyota 4runner is quite impressive. With proper and timely care and maintenance, you can enjoy this premium ride for longer than you expected.
The engine of a Toyota 4runner can easily last up to 300,000 miles. However, if you want this to happen without any trouble, make sure to maintain a proper upkeep routine for your vehicle.
Follow the recommended routine and maintain the health of your engine. Do not forget to keep a check change the oil every 10,000 miles or 12 months. This will heavily affect the health of the engine and its life as well.
Moreover, the warranty that the company offers will also give you a high sense of reliability. The resale value of this vehicle is quite impressive as well. So, if you want a long-lasting off and on-road experience, the Toyota 4runner will be a suitable choice indeed.