Toyota RAV4 Problems [Explained!]
Car shopping can be a frustrating experience. Between researching vehicles, visiting car lots, and figuring out what you really need in a car, it can all get pretty exhausting. This is doubly true if you're planning on buying a pre-owned vehicle.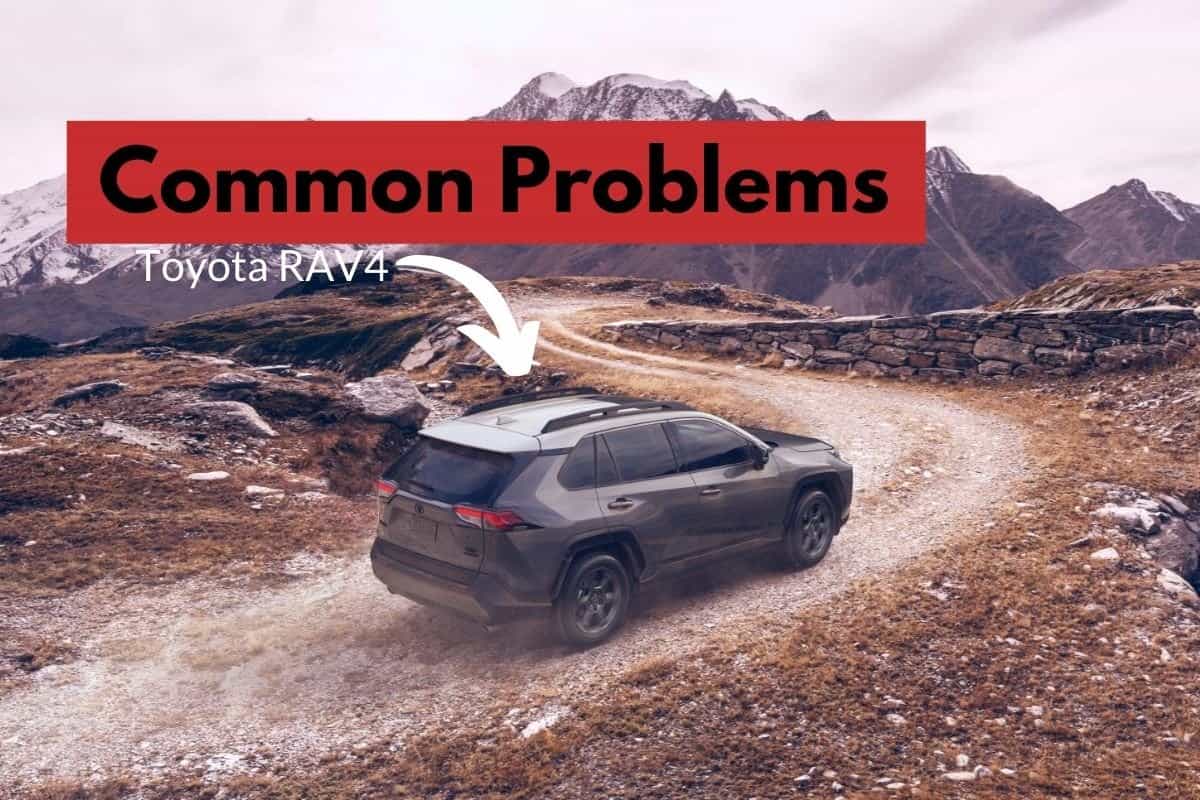 Discover valuable insights and expert advice on Toyota RAV4 Years to Avoid in our comprehensive RAV4 category page. Explore our articles on Best Years for Toyota RAV4, Most Reliable SUV After 5 Years, RAV4 Hybrid Towing Capacity, and Toyota RAV4 Hybrid Reliability.
What are the most common problems with Toyota RAV4?
Common Toyota RAV4 issues include oil consumption, transmission problems, suspension/steering issues, water pump failure, and electrical problems. In this article we will dive deeper into the issues.
When shopping around for a car, it's wise to know what issues and concerns have been historically common in the models you're interested in.
The Toyota RAV4 has been one of the best-selling SUVs in the industry. Toyota has a long history of reliable vehicles, and the RAV4 is no exception. However, there are some common problems that have persisted throughout the generations.
Toyota RAV4 Background
The RAV4 landed in showrooms in late 1995 for the 1996 model year. Its first generation lasted until 2000. In 1997, Toyota attempted an all-electric version of the RAV4. However, at the cost of $42,000 for a charge that only lasted 100 miles, the EV RAV4 wasn't quick to catch on.
The second generation of the RAV4 lasted from 2001-2005. This was the first significant body change. The two-tone, rigid body styles that were so recognizable on the first generation were getting smoothed out, and Toyota did away with the 2-door option, choosing to offer only a 4-door model.
2006 saw the start of the third generation of RAV4. Upgrades this time included a faster engine, third-row seating, and more bells and whistles. In 2012, the final year of the third generation, Toyota tried its hand at another electric vehicle using a powertrain developed by Tesla. Like the first electric attempt, this EV had a limited run.
From 2013-2018, Toyota rolled out the fourth generation of the RAV4. The side-opening gate had been replaced with a lift gate, the body lines had gotten smoother, and the RAV4 Hybrid was introduced. In addition, this generation saw the implementation of Toyota's Safety Sense, which provides a plethora of standard safety features to their vehicles.
The newest models of the RAV4 fall into the fifth generation, which began in 2019. The biggest standout of this generation is the RAV4 Prime, which was revealed in 2021. This new hybrid option can cover 42 miles on battery-only mode, but if you've got a full battery and a tank of gas, you can expect to cover up to 600 miles per tank.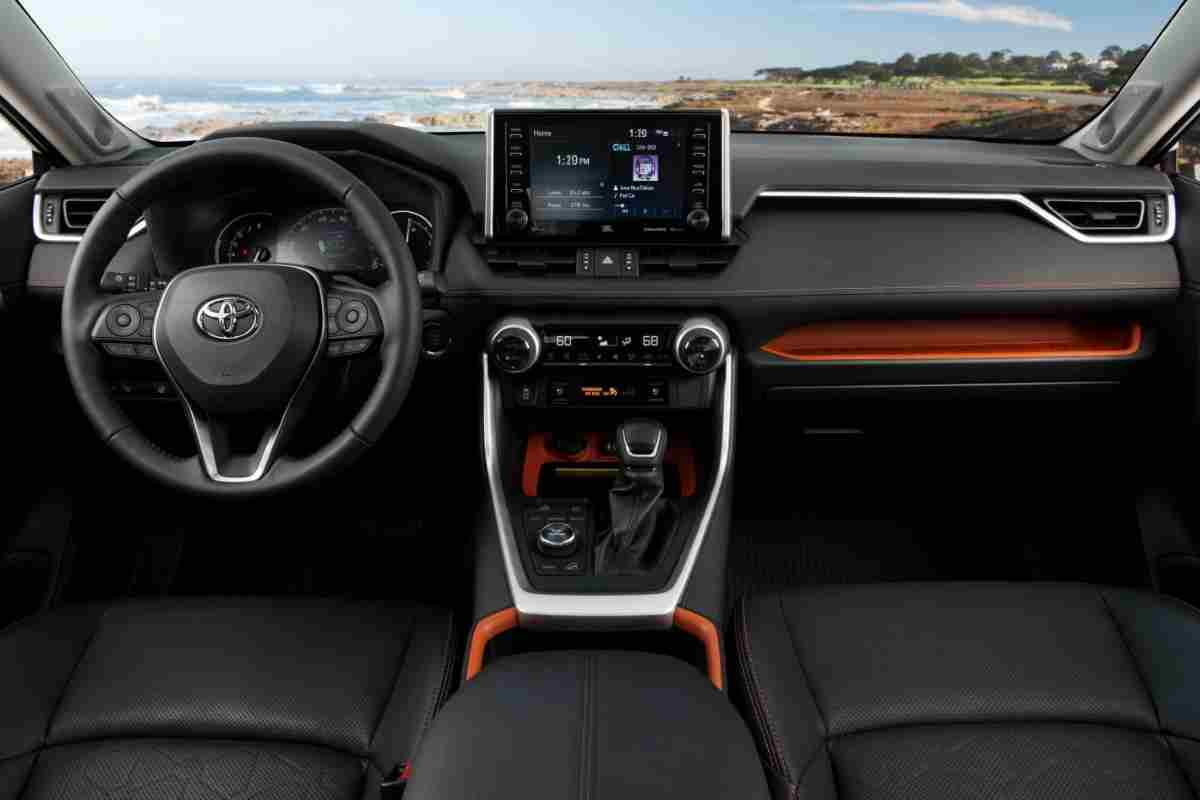 Common Toyota RAV4 Issues
Overall, the RAV4 is a reliable vehicle. However, there have been a few areas along the way that have caused some consumer concerns.
Transmission
Since the model's inception, transmission issues have been the most common complaint among RAV4 drivers.
One of the common complaints about the RAV4's transmission is that it has a habit of "lurching" forward. There have also been reports of the transmission lagging, failing to shift correctly, or making loud noises when shifting.
The issue of gears slipping led to multiple lawsuits against Toyota. The company has since expanded its warranty to cover transmission issues for 10 years, or up to 150,000 miles.
Another transmission issue consumers reported has to do with a faulty solenoid that resulted in the check engine light turning on and the vehicle stalling out for many drivers.
Oil Consumption
A frequent complaint among RAV4 drivers has been about the vehicle's over-consumption of oil. In many cases, the over-consumption of oil was due to worn-out piston rings.
Excessive oil consumption was most prevalent in the 2004-2008 models and usually became a problem once the odometer neared 100,000 miles. Although this is an issue that's more common in higher-mileage RAV4s, it's good to be aware of it in case you plan to purchase one used.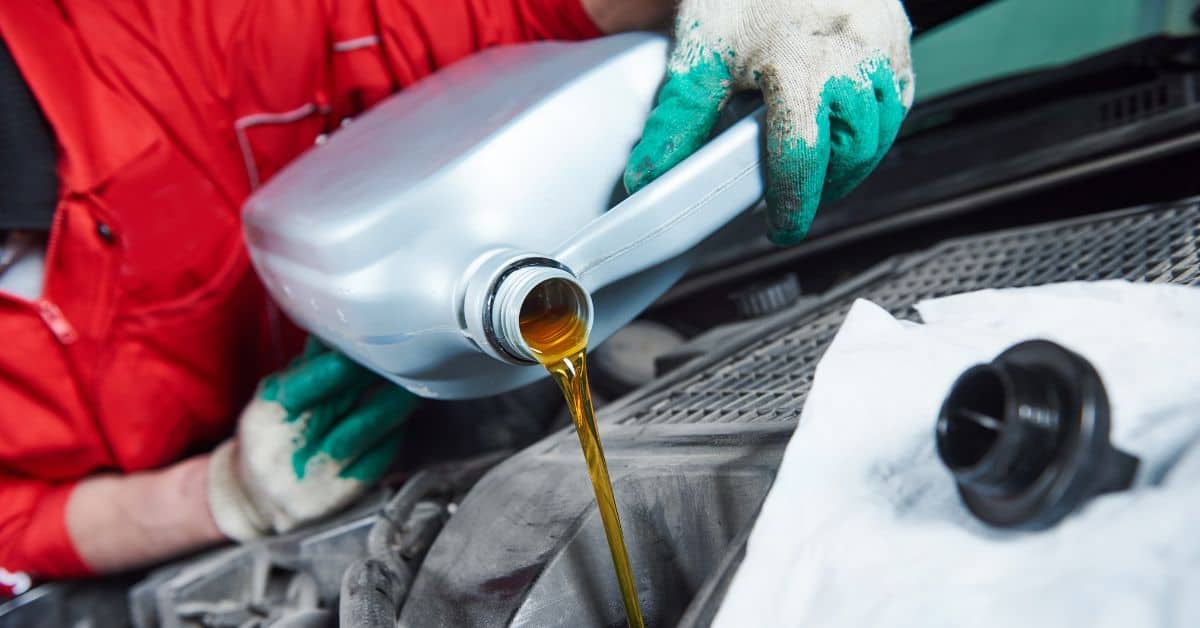 Exhaust
A number of drivers reported exhaust fumes leaking into the cabin of their vehicle. This issue seemed to be most common in earlier models of the RAV4. Possible solutions to this problem include replacing worn-out gaskets and checking to ensure your oxygen sensor or catalytic converter isn't failing.
Steering
A few different steering issues with the RAV4 have been reported over the years.
In particular, drivers have mentioned the following:
Clicking from the steering column
Steering wheel failure (most common in pre-2010 models with more than 25,000 miles)
Power steering trouble
Between 2006-2008, the NHTSA received approximately 600 complaints per year, most of which were about power steering. About half of the steering issues were due to defective steering shafts.
Purchasing Used Models
If you think a RAV4 might be a good vehicle for you but aren't prepared to purchase the latest model, there are a lot of pre-owned models out there. However, some model years fared far better than others regarding customer complaints and recalls.
Best Years for the RAV4
With the exception of the third generation run, the RAV4 has seen relatively few significant issues. That said, the fourth generation had the best group of model years. In particular, the 2016 model is a good one to look out for if you're hoping to grab a pre-owned vehicle.
The 2016 RAV4 got top scores for reliability from Consumer Reports and J.D. Power. It also topped the J.D. Power Top 10 Rated SUV list. Some of the most common complaints about the fourth-generation models are about interior accessories, which is to be expected as cars begin to age.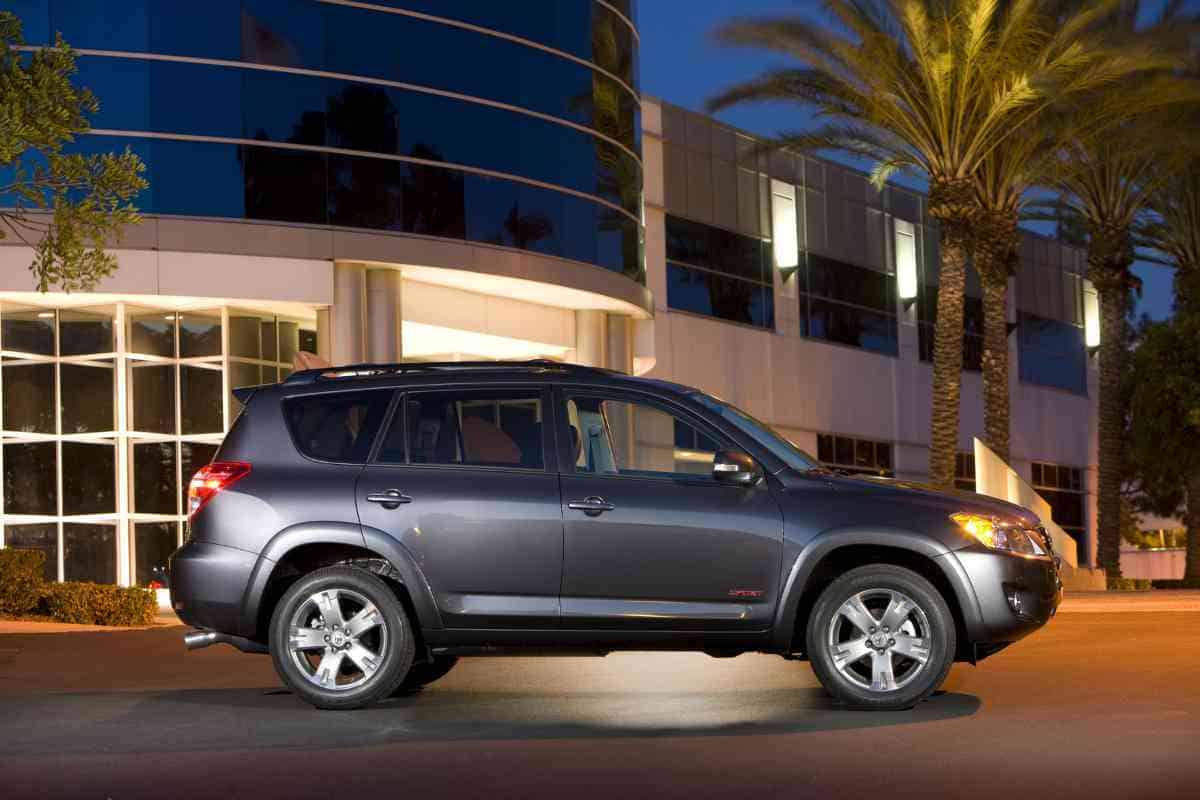 Years to Avoid
Although the RAV4 is a highly-rated and reliable vehicle, there have been a few model years that produced far more consumer complaints than others. Specifically, the 2002, 2007, and 2008 models of the RAV4 are the models you'd be better off passing over if you're looking to make a purchase.
2002
According to Car Complaints, 2002 saw a record number of complaints about the RAV4. Of the 519 complaints, 369 were due to transmission problems. The most common transmission complaints were about problems shifting, but there were also a lot of reports about computer and transmission failure.
The other main issue that plagued the 2002 RAV4 was the failure of the engine control module. There were a total of 69 complaints about the control module failing.
2007-2008
2007 was one of RAV4's worst model years for customer complaints and recalls, and 2008 was pretty similar. In total, 14 recalls were issued against the 2007 and 2008 models. These included recalls for the following parts:
Rear tie rod
Seat heater wiring
Seat belt webbing
Power window master switch
Driver's airbag
Side airbag
Accelerator pedal
Many consumers also filed a number of complaints about the 2007 and 2008 model's excessive oil consumption.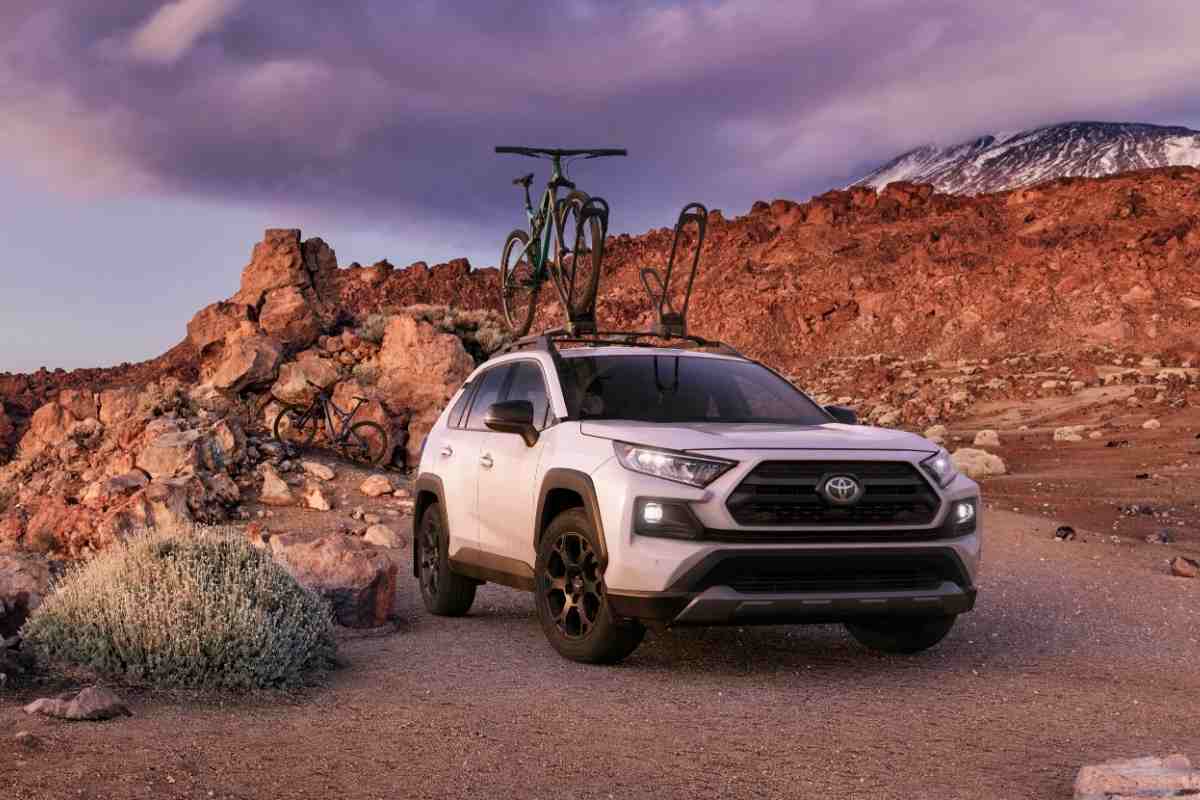 Benefits of the RAV4
Here are a few benefits to owning a Toyota RAV4. These apply to most model years, although certain features may only be available on newer ones.
Fuel Efficiency
The RAV4 has always been one of the most fuel-efficient SUVs on the market. The 2022 model boasts 27 city and 35 highway miles per gallon.
In 2016, Toyota released its RAV4 Hybrid model. The gasoline-electric model offers better fuel efficiency than the standard model, with drivers reporting approximately 35 mpg city and 39 highway.
The RAV4 Prime, a higher-powered hybrid option, was released in 2021. Drivers can expect up to 94 mpg combined when using gas and electricity with the Prime. If you're running on just gasoline, you might see approximately 38 mpg.
All-Wheel Drive
Having an all-wheel-drive vehicle can be a huge benefit if you plan to put your SUV to work on varied terrain. Toyota offers an all-wheel-drive option for all of its RAV4s.
Newer models of the RAV4 offer the Multi-Terrain Select feature, which lets drivers choose the type of terrain they're on.
Top Safety Features
Toyota's Safety Sense became standard in its vehicles in 2015. Safety Sense includes various driver-assist technologies, such as cameras and sensors that alert a driver of nearby obstacles. It also offers road sign recognition and automatic emergency braking.
Comfort
Newer models of the RAV4 offer a touch screen, wireless charging options, and support for Apple CarPlay, Android Auto, and Amazon Alexa. The infotainment system lets you easily connect your wireless devices to the vehicle without any hassle.
The cabin of the RAV4 is roomy and comfortable. All materials used for the seats and carpets are high-quality, and there is more than enough elbow room for all passengers.
The Toyota RAV4 is a highly-rated, safe, and reliable vehicle that has seen many changes since its introduction. If you're looking for a new crossover or SUV, it's worth keeping the RAV4 on your list of possibilities.