What Size Mattress Will Fit In a Nissan Pathfinder | Queen, Full or Twin?
This post may contain affiliate links. As an Amazon affiliate, I earn from qualifying purchases.
The Nissan Pathfinder is a great choice for families who are looking for a third row SUV that can do a lot of different things. The Pathfinder has a great towing capacity which makes it a nice daily driver for families because of the size, but also leaves it an option for those who want to travel, go on adventures, or find a little wilderness on the weekend.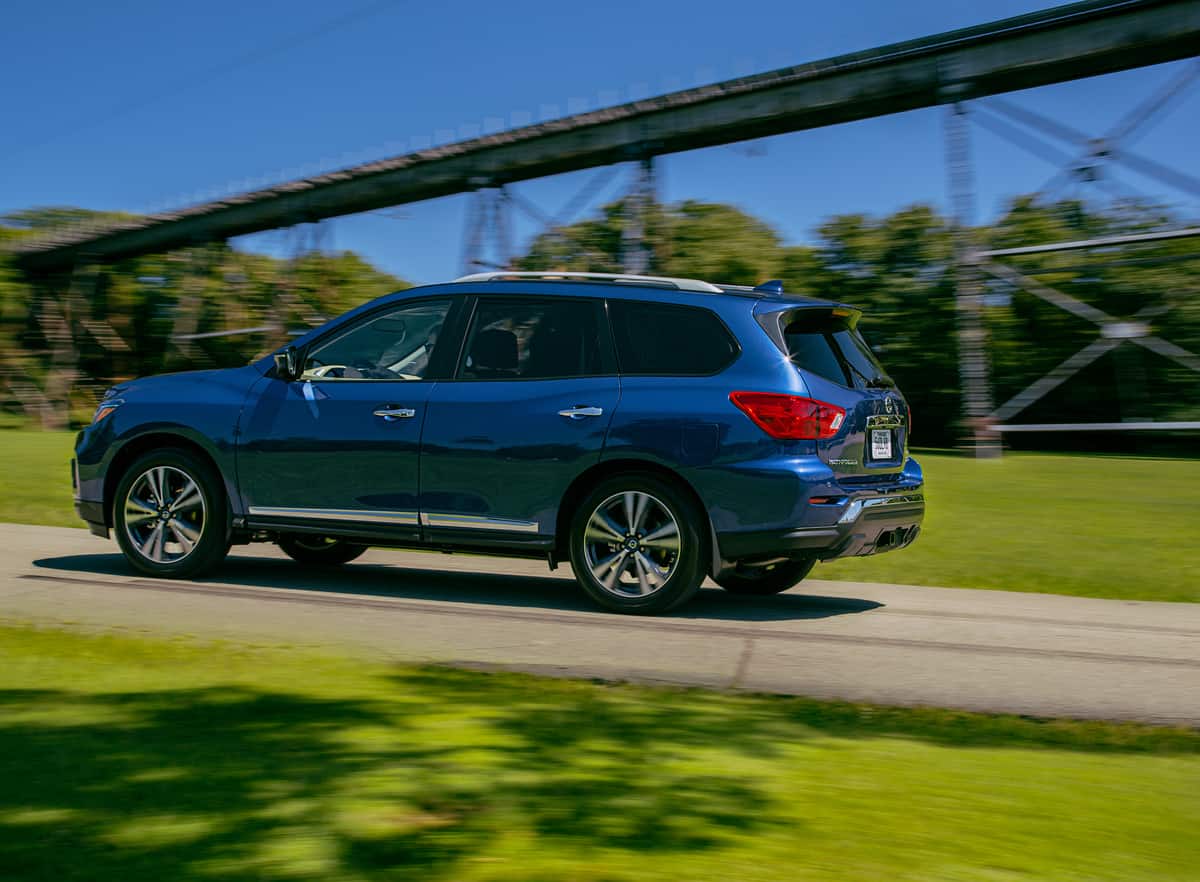 With that being said, many consumers need to know what size mattress fits into a Nissan Pathfinder. Whether it is a Queen, a Full, or a Twin, people will want to either take a mattress along for a long trip to move a family member or a friend, or they may have the idea that the Pathfinder has enough space for them to catch a snooze whether on a short trip or a longer road trip as well.
Regardless, it's important to know what you're working with and we have all the info you need right here.
Are you wondering if your SUV can accommodate a queen mattress? Our latest article, Can A Queen Mattress Fit In An SUV?, has got you covered.
What Size Mattress Will Fit In a Nissan Pathfinder?
A queen-size mattress is probably going to be too big to fit into your Nissan Pathfinder without being pretty creative. A full mattress may even be a tough fit, depending on what you are doing with it, but it is probably possible due to the shorter dimensions. It is very likely that a twin mattress would fit into the Pathfinder.
Again, you should measure for your particular vehicle. A twin size mattress is 39 by 75 inches. A Full is 54 by 75 inches. A queen mattress is 60 by 80 inches.
With an idea of how big those mattresses are, you should be able to measure your Nissan Pathfinder and get a perfect answer for each size mattress.
You may also be interested to know that a lot of people will anchor their mattress to the roof and drive their vehicle home that way.
Another final option would be to use a small trailer, even if it is a friend's trailer to add on some extra space that would carry a mattress easily.
How Do You Transport a Queen Mattress?
One easy way to transport a Queen mattress is by carrying it on the roof of your vehicle. You will need to make sure that the mattress is completely secured, because the last thing you need to have happen is a disaster.
You'll need a mattress bag, duct tape, rope, scissors, and work gloves to make the set up possible. However, once you have those materials the process is fairly simply to get the mattress attached properly to the top of your SUV.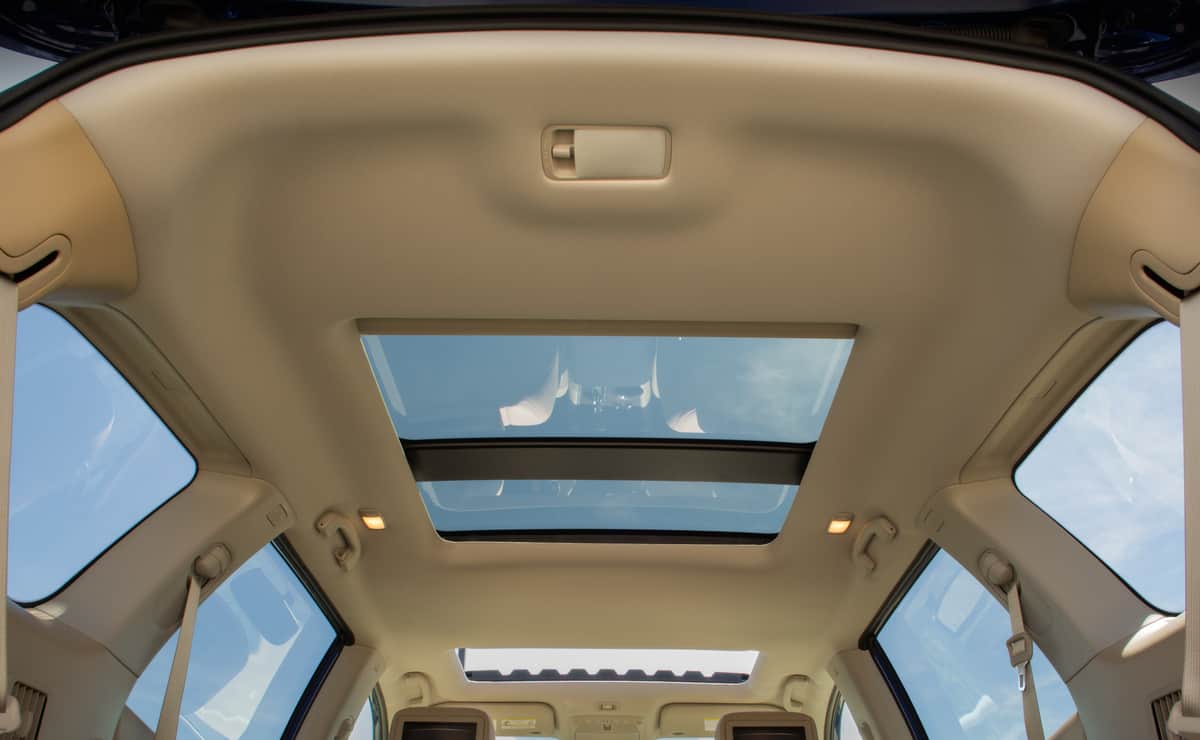 First, you'll need to wrap your mattress in plastic. If you have any excess plastic, make sure that it gets tied down or taped down because the wind could catch it and pull any loose pieces of plastic up and create a lot of drag and just a bad situation for your vehicle.
From there, you need to have sturdy rope to use. It shouldn't be too thick or too hard to manage, but it needs to be strong enough to keep the mattress firmly attached to your vehicle.
Now, you're ready to tie the rope and secure the mattress to the middle of the roof of your vehicle.
When you are done, you need to make sure that the rope is tied taut and that any knots on both ends of your set up are completely secure. Many people will loop rope through some of the passenger doors to create a more secure set up.
Just make sure that you leave any doors open available for anyone who would need to get out in the case of an emergency.
As always, keep safety as your top priority. You should be driving slow and taking it easy because you have some extra weight on your vehicle, and you may have sight line problems or cause sight line problems for other drivers.
No matter what, just take it slower than you normally would and try to take some back roads if possible where other drivers won't be going so fast.
Now that we've learned all about the mattress process as far as the Nissan Pathfinder goes, let's dig in and learn a bit more about the vehicle so that you can decide if purchasing one would be right for you.
Reader's Picks For Hauling Mattresses:
Here are a few of the articles in our collection about what vehicles can fit a mattress. You may want to have a look.
Driving the Nissan Pathfinder
If you are considering the Nissan Pathfinder, you should know that most SUV's in this class care about stability and their consistency a lot more than they do about raw power numbers.
However, the Pathfinder has a V6 that definitely fits in to the vehicle well and should keep everyday drivers happy. The suspension feels like a nice fit with the engine and helps the Pathfinder stay consistent when going around turns.
If there was a major complaint, it would probably be with the steering which can kind of feel heavy at times. Again, there are always going to be small drawbacks when driving a vehicle of this size.
The Pathfinder ironically doesn't do a great job when it's off-roading. It's not a beast like some others in the industry.
It only has 7 inches of ground clearance, so it would probably be best if you only take it on some trails that have loose gravel and aren't too challenging, unless you want to find yourself in a bad situation.
One of the best things the Pathfinder gives its consumers is comfort. The front seats have a great shape and are padded appropriately so drivers will be comfortable on long trips.
The second row is actually pretty solid even for adult passengers, but if you try to cram adults into the back row you will probably have some unhappy passengers. There just isn't a lot of space back there, which is normal for the industry.
Even though there's not a ton of space, there is a lot of air flow and the climate control system allows for people back in the third row to keep themselves comfortable with air vents.
When riding along with the Passenger, you are going to find that you have a smooth ride. When you think about the normal bumps that come on the road, you really don't feel them too much with the Pathfinder.
The suspension does a great job of evening everything out and you don't have to suffer, especially if you are on a long trip where that matters.
Inside the Nissan Pathfinder
The layout inside the Pathfinder is okay. The major controls are easy to find, but other aspects of the layout are pretty cluttered.
Some people have reported that they get frustrated with the steering wheel controls also including controls for the audio system. Personally, that makes a lot of sense.
Some drivers will also not be in love with their driving position. Body comfort is a big area where many SUV's are making improvements and it feels like the Pathfinder is kind of lagging behind.
It is pretty easy to see out of the Pathfinder and you also get help with the parallel parking system, so that shouldn't be a concern for anyone whether they are short or tall.
One major complaint is related to the infotainment system. It's pretty old and everything just doesn't look as good as it could. The whole thing is actually a bit laggy.
On top of that, you have an issue with Apple Car Play and Android Auto not being supported, so you're stuck with a less effective system than almost every other SUV.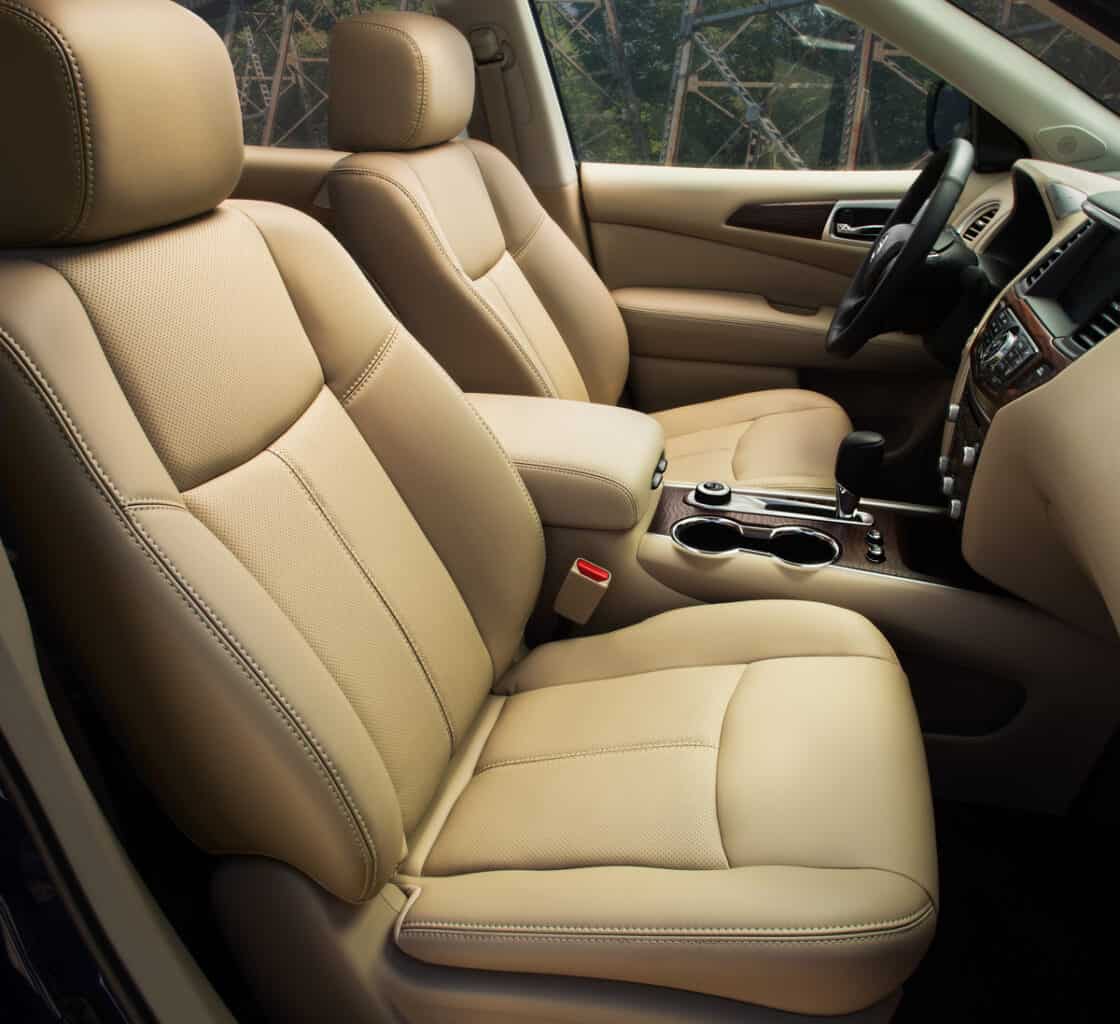 If you have the ability, you should upgrade to the optional Bose audio system. It is much better than the basic audio package and it gives the whole vehicle a different feel to it.
Other Information About the Nissan Pathfinder
The Pathfinder is a nice vehicle that has folding second and third-row seats, that allows to bring a variety of different items into the vehicle like a mattress.
Even if you don't have the room inside the cabin, the Pathfinder is able to tow up to 6,000 pounds which is a nice number for an SUV of this size.
This vehicle's fuel mileage is 22 miles per gallon, which isn't great but isn't bad either. Most vehicles are going to be right around this same range.
When it comes to warranties, the Pathfinder is average and similar to many other SUV's of its size.
Related Articles
Planning a move or a camping trip and wondering if your vehicle can fit a full or twin mattress? Check out our latest articles on Will A Full Mattress Fit In A Dodge Caravan? and Honda Pilot: Can A Twin Mattress Fit Inside? for the answers you need.
Conclusion
At the end of the day, the Pathfinder is a nice vehicle that does its job well. It has a ton of cargo space that allows it to carry things like mattresses, and it gives its passengers an excellent level of comfort when they are on long trips.
While there are some other SUVs that might outperform it in areas like off-roading, many consumers will enjoy the Pathfinder and what it has to offer.