What is the Best Off-Road Travel Trailer?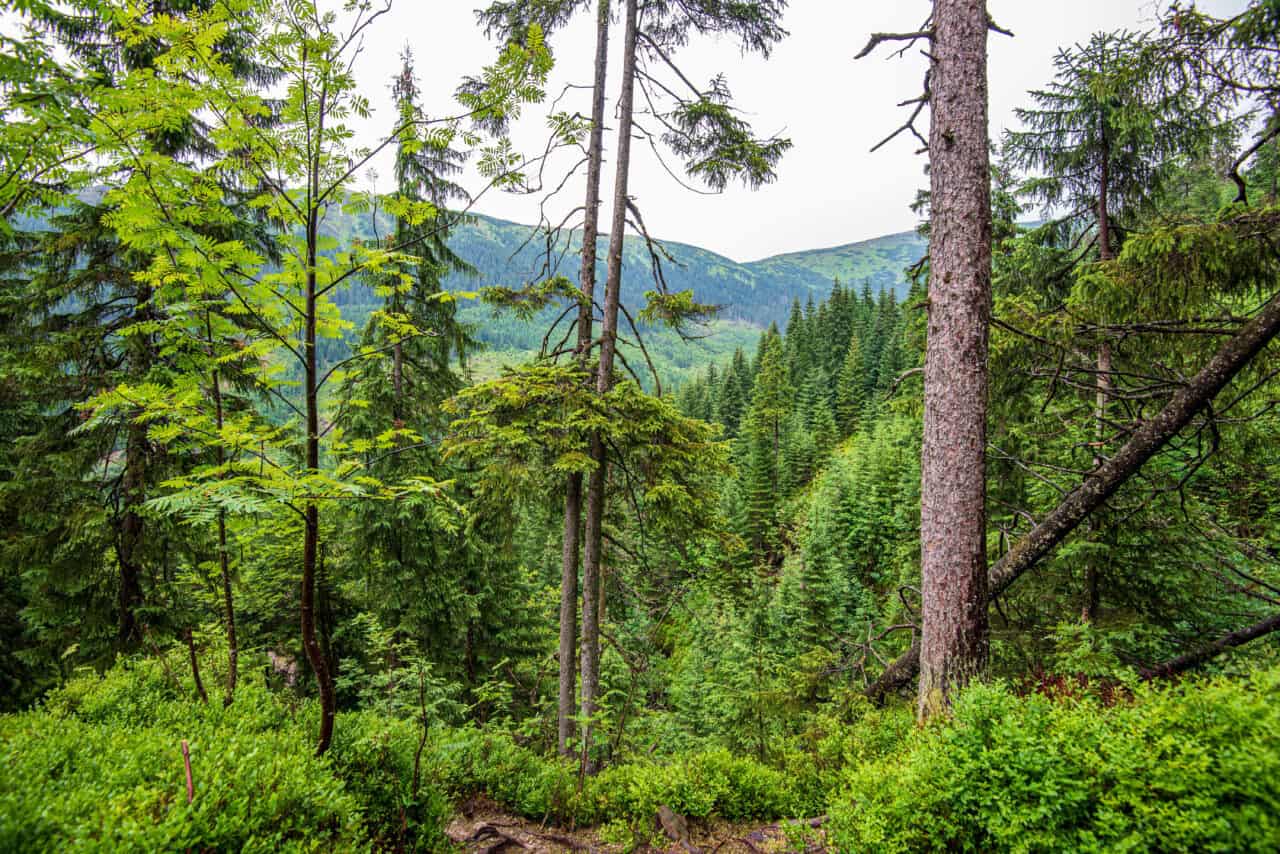 Whether you are a hardcore camping fanatic looking to buy the best trailer, or you are a tired college student who just wants to take a year off and explore the world, there is a travel trailer for you.
There is no way to pick just one great trailer because the perfect trailer for you might be different than the perfect trailer for someone else. Therefore, I will present to you a list of the top travel trailers and you can decide for yourself which one you think is the best.
1. Airstream Basecamp X
The first off-road travel trailer we will discuss is the Airstream Basecamp X.
"The Basecamp Travel Trailer was made for those who want to see the world. Built for adventure, it's a small camping trailer that's tough enough to go anywhere your wanderlust takes you, and comfortable enough to help you really enjoy the time you spend there."

Source
Exterior features:
Rear hatch
Cast aluminum LED taillights
Full-sized spare tire
Exterior shower
Steel entry step
Front solar panel input
Panoramic windows
Storage above propane tanks
Increased departure angle
3-inch lift kit
LP low-pressure grill port
Solar front window protection
Stainless steel front stone guards
The Basecamp X is 16-20 feet long, has 4 different floor plan options, and can sleep up to 4 people inside. Because it is so lightweight, it can be towed from mid-sized SUV's to large trucks. Due to the lift kit, increased departure angle, and large wheels, you will be able to comfortably drive over tough terrain.
This small camping trailer has everything you need: a bathroom, a kitchen, and a bed that turns into a lounge area. The large 26" x 46" rear hatch allows you to store and haul any gear you'd like, from fishing poles to kayaks. The outdoor shower, air conditioning, hot water, and heated interior will make you just as comfortable outdoors as you would be on your couch at home.
The kitchen includes a two-burner gas stove, a sink, microwave, refrigerator, and ample storage space. The stove and the sink come with a tempered glass cover that can fold down to create additional working space and to keep things tidy and tucked away when they're not being used.
The 2021 Airstream Basecamp X starting value is $39,100.
2. Taxa Outdoors Cricket
The next off-road travel trailer we will look at is the Taxa Outdoors Cricket.
"Lightweight and rugged, Cricket is the perfect blend of sophisticated design and purpose that's towable by many four-cylinder engines. . .TAXA's NASA-inspired design features integrated plumbing and electrical systems to prepare you for excitement wherever the journey leads."

Source
15' Length: Easily nests in a standard garage
6'7″ Width
6'11" Height: When the roof is closed
9′ Height: When the roof is open
Dry Weight: 1,800 lbs
Sleeps 2 adults + 2 children
Pop-up roof for optimized ventilation and protection
15-gallon fresh water tank and 16-gallon gray water tank
11″ ground clearance
63 square feet
Because the Cricket is so small and only weighs 1,800 lbs, it can be towed just about anywhere with just about any kind of vehicle. Although only 15′ long, you can still include your family of 4 on all of your outdoor adventures. The full bed transforms into an eating area or lounging area.
You also will not need to worry about storage because the bed has plenty of storage underneath it. With the added 5th window, there is plenty of sunlight and airflow, but if you need even more cooling, you can add an optional air conditioning unit.
The 2021 Taxa Outdoors Cricket starting value is $30,950.
3. Opus Camper OP-4
The third off-road travel trailer we will talk about is the Opus Camper OP-4.
"The OPUS Off-Road features an upgraded, all-terrain chassis with off-road ready tires and independent coil suspension, perfectly suited to follow you wherever you want to go."

Source
Comes in 4 different colors, blue, matte black, metallic gray, and orange
Load capacity 1100lbs
Bed size of 6'1″ x 4′
12.4″ ground clearance
Ride Height of 4'9″
18'4″ x 6'10 (with spare wheel) with lid closed
21'4″ x 6'10" with lid open
The Opus Camper OP-4 allows you to spend up to 4 days completely off the grid with your family of 6. The Air Annex inflatable tent self-inflates in just 90 seconds! Because of the Air Annex, the interior of the camper is quite roomy with 8-foot ceilings, and you'll always feel like you are in the outdoors with the numerous windows and skylights.
You will never need to worry if the terrain you are driving over is too rough because the twin shock absorbers and articulating hitch allow you to take the OP-4 anywhere.
The Opus Camper OP-4 is set up to have a full outdoor kitchen. The slide-out stainless steel kitchen is complete with an external fridge, stainless steel chopping board, and easy pantry access. Inside, the floors are made of 10-ply wood paneling and are waterproof.
The 2021 Opus Camper OP-4 starting value is $24,500.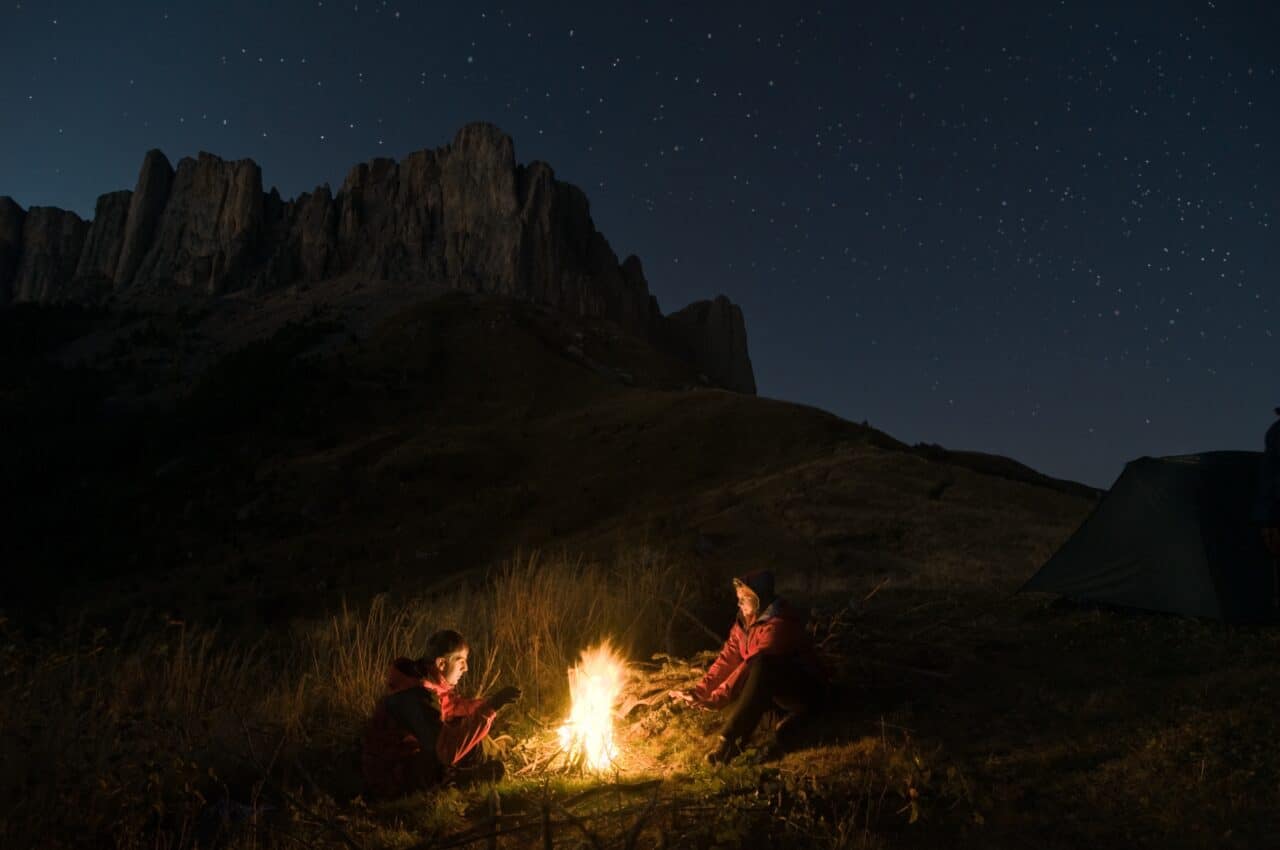 4. Taxa Outdoors Woolly Bear
The next off-road travel trailer on our list is the Taxa Outdoors Woolly Bear.
"Features include a full-size outdoor kitchen, storage systems, pull-out cooler drawer, and an elevated platform that accommodates most 2- to 3-person tents. It's packed full of as much innovation as it is trail-ready gear."

Source
Length of 10'8″ – easy to store
5'4″ width
6'5″ exterior height to top of highest riser setting
12″ Ground clearence
1,270lbs Dry Weight
cargo capacity of 830 lbs
This little guy is perfect if you want your trailer to have the bare necessities, and if you need something quite small. The Woolly Bear is your ultimate basecamp trailer. There isn't an interior, but there is a platform for you to put your tent and an outdoor kitchen to prepare your food. With plenty of storage, you will be able to take all of your gear with you on your adventures.
The kitchen has LED lights, a stainless steel countertop, and a birch plywood kitchen organizer. There is a laser-cut steel 600-pound weight capacity cargo deck and lockable storage drawer with 12V outlets (Sized for 45 qt Cooler). There is a LED underbody light and LED cargo area lights.
The 2021 Taxa Outdoors Woolly Bear starting value is $11,800.30.
5. Polydrop P17A
The fifth off-road travel trailer we will discuss is the Polydrop P17A.
"The P17A is a lightweight, completely battery-powered, and fully insulated travel trailer that boasts a clear anodized aluminum-finish exterior and other innovative features – a sharp, unique design and experience for all."

Source
The best electric features:
5000 BTU Air Conditioner
Electric Heater
Hidden Ventilation Fan
2.4kWh LiFePO4 Batteries
Pure Sine Wave Inverter/Charger
Inverter Monitor
MPPT Solar Charge Controller
Thermostat
Voltage Meter
12V Outlet
2 x USB Charging Ports
110V Outlet with USB Charging Ports
-Source
This futuristic-looking camper can sleep two adults on the 8″ hybrid full-sized mattress. It includes a removable table on top of the bed and a kitchenette element. The kitchenette has a 20-liter fridge, an induction stove, a sink with a hand pump faucet, a cubby hole and two boxes for storage, 1.6 gallons of fresh/gray water bricks, and a flatware tray.
Charging your devices is easy with 260 watts solar panels and a 110V inlet charging port. The interior has LED lighting, Bluetooth speakers, a micro closet element, and a control panel.
You will need a class 1 or higher tow hitch on your towing vehicle and a 2″ ball receiver to tow this camper.
The 2021 Polydrop P17A starting value is $24,990.
6. Boreas Campers Boreas-XT Camper Trailer
The next off-road travel trailer we will look at is the Boreas Campers Boreas-XT Camper Trailer.
"The off-grid capabilities and mechanics of the camper make Colorado's backcountry easily accessible and ready for new adventures all year round."

Source
This basecamp is comparable to the Taxa Outdoors Woolly Bear, although the XT Camper has an interior sleeping space that is 57″ wide, 79″ long, and 45″ tall. It comes with a 4.5" memory foam queen bed that is wrapped in organic cotton.
Galley kitchen features:
Stainless steel pull out 2 burner propane stove with glass top
Stainless steel pull out sink with on-demand water
60-liter Electric Cooler Refrigerator/Freezer
30 gallons of onboard freshwater with a self-priming pump.
11lbs of onboard propane
LED lights with dimmer
12v/USB power source with battery gauge
Compressed PVC cabinetry
Stainless steel countertop
-Source
The 2021 Boreas Campers Boreas-XT Camper Trailer starting value is $34,890.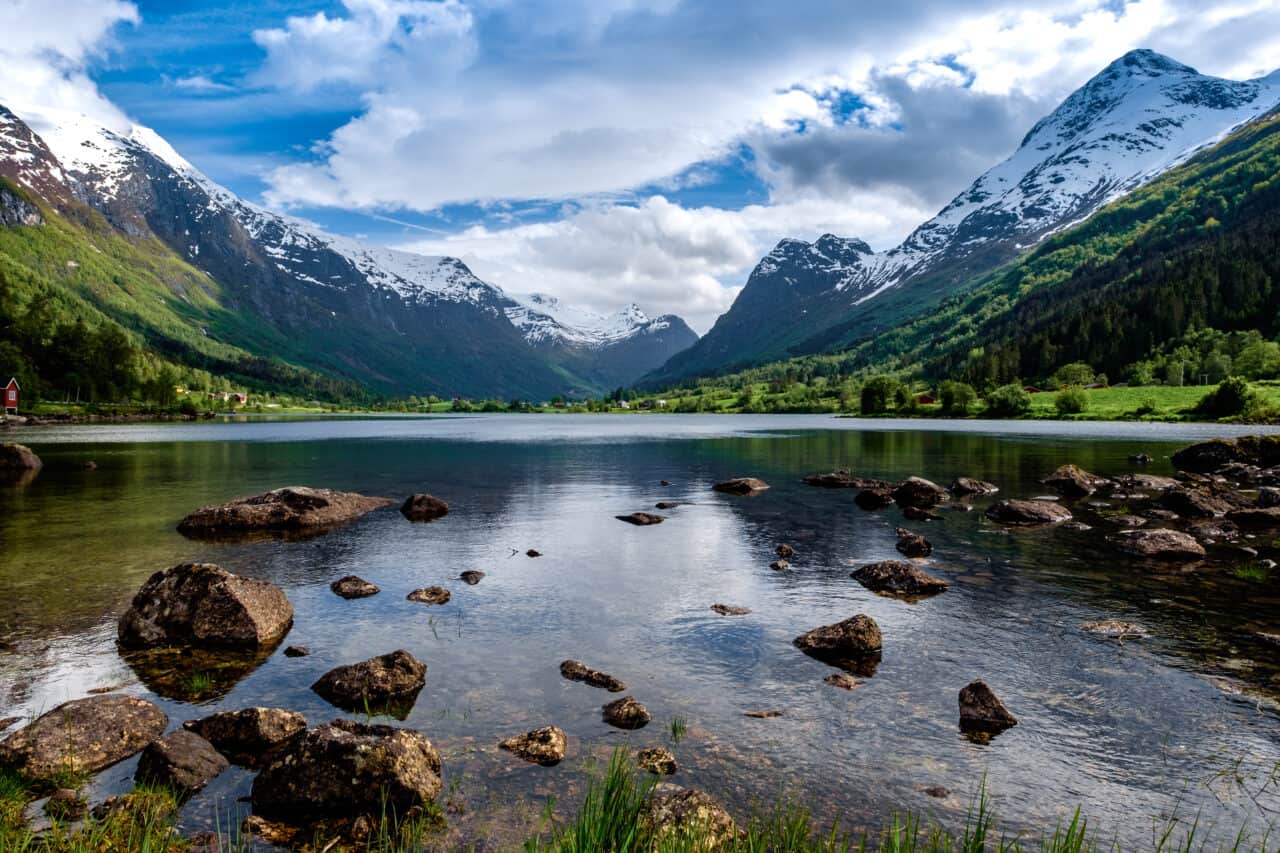 7. Schutt XVENTURE XV-2
The seventh trailer on the list is the Schutt XVENTURE XV-2.
"The Schutt Industries XVENTURE Severe-Duty Off-Road Trailer was originally developed to exceed the stringent performance standards demanded by today's military. With it's Huck-Bolted all aluminum structure, it is substancially stronger, lighter, and more durable than traditional welded steel products in this class."

Source
151.5″ length
Width of 79″
Cargo Bed Interior of 59″ x 89″
Curb Weight of 1200 lbs
2300lbs payload
This basecamp, developed to be even better than military standards, is everything you could hope for in your off-road trailer. It has 360-degree lighting, so you will never be left in the dark at night when you are on your adventures. The 89-inch long and 49-inch wide cargo bed has plenty of space to store whatever you need, including the "kitchen sink."
You will never need to worry if your trailer won't be able to handle the off-roading you have planned. The independent torsion axle, multi-axis max coupler hitch, and electric drum brakes allow you to take the XV-2 anywhere you could think of. If you need to haul a dirt bike or ATV, then no problem! You can raise the elevating rack up to 56 inches in height, which is plenty for all of your toys. And when night falls, you can set up just about any tent on top of the rack and you will be good to go.
The 2021 Schutt XVENTURE XV-2 starting value is $15,495.
8. Blue Ridge Expedition Trailers BRX1
The last trailer we will discuss in this article is the Blue Ridge Expedition Trailers BRX1.
BRX custom builds hard-core overland adventure trailers capable of going anywhere your off-road vehicle can take you. Our powder-coated heavy-duty steel frame sits on 22" of clearance courtesy of rugged all-terrain tires and an axle-less suspension. Coupled with a multi-axis hitch design that isolates shock loads, you can count on our trailers to tackle the toughest terrain.

Source
3500 lb HD Timbren Axle-less Suspension
Multi-Axis Max Coupler Hitch
12" Electric Brakes
26 Gallon Water Tank
2 Deep Cycle Marine Batteries
Instant Hot Water Shower
2 Burner Gas Stove
12 Volt & USB Power Ports
Power Monitor
AC/Heat
Source
The BRX1 is luxurious and functional. The cabin is climate controlled, and the instant water can be hot and cold. The powered cooler holds 55 liters, and the trailer comes with LED lighting, plenty of storage, and a 2 burner gas stove.
The 2021 Blue Ridge Expedition Trailers BRX1 starting value is $36,500.
What to Know:
There is a huge range of travel trailers out there. Used options are great for those who are on a tight budget. Keep in mind your needs before you pick out your trailer. Also keep in mind the amount your vehicle can tow and aim for a trailer that weighs 500 lbs less than that when fully loaded (water weighs a ton) so that you won't damage your car.
To get to know some other travel trailers out there, watch the video below: