14 Best Off-Road Camper Trailers (For 2021)
Off-road trailers are wonderful, they offer you comfort and ease while exploring some of the most amazing places on Earth. Traveling and exploring is always a great experience, and these trailers make it all that better.
1. Opus OP-15
Opus is a company that normally creates premium folding trailers, designed for off-the-grid use. The Opus OP-15 is the first hard-sided hybrid that holds the same luxury and premium feel which you can expect from Opus. The Opus OP-15 gets its name from its 15-foot travel length.
There is a rear extension that opens up for a living room area. The top of the trailer lifts up to raise the roof for a 6'5″ headspace. To make the interior open up more, the kitchen is outside and equipped with all you could need from a camper trailer; including a stainless-steel sink, large four-burner stove, and 70-liter Dometic electric cooler.
2. Australian Off-Road Sierra ZR
This affordable, rugged camping trailer can follow the toughest off-roaders anywhere. Australian Off-Road is known for its extremely durable, heavy-duty vehicles and the Sierra ZR lives up to all of this.
The Australian Off-Road Sierra ZR offers a variety of tools and equipment, all meant to aid you throughout your adventures. It can be a fully equipped mobile campsite set up with a well-equipped kitchen, fridge and barbecue setup, awnings, a shower, and even a tent platform.
3. Colorado Campworks Nomadic System One
This camper trailer runs off of solar power. If you can think of a better gadget to have on a trailer, we would like to hear about it. When you are an extreme adventurist, you love to explore nature, one aspect of enjoying and loving nature is not destroying it.
Running off of solar power gives a huge edge for an environmentally friendly adventure vehicle. The Nomadic System One offers all the same amenities one would expect from a trailer, but they are all solar-powered.
Not only is the Colorado Campworks Nomadic System One solar-powered, but it is also extremely durable and great for any outdoor adventure you could take.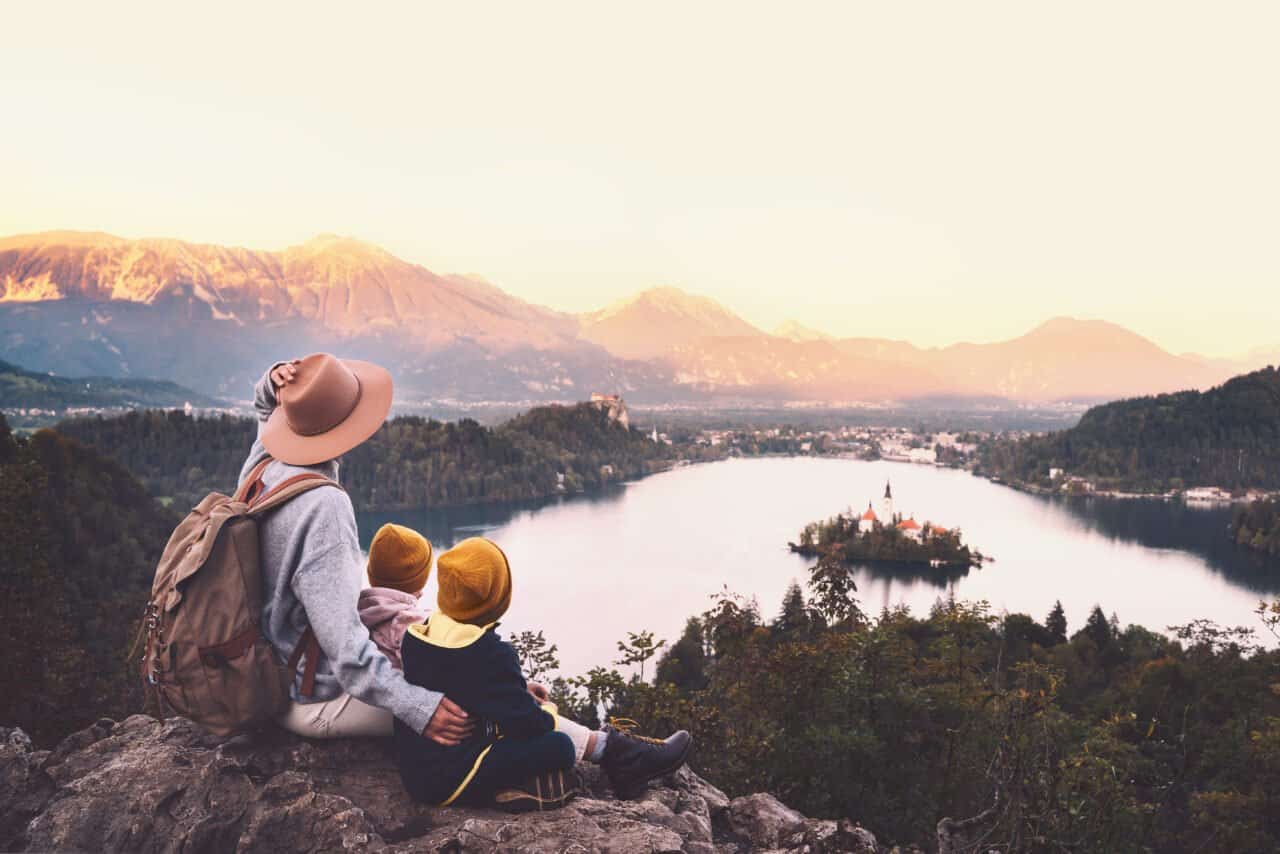 4. Mobi Nomad Mobi X
The Mobi X has a unique "slide-out" door that offers a great capacity for space, as well as a very spacious sleeping/ living area. When looking for a compact trailer that is spacious inside, look no further than the Mobi Nomad Mobi X. With the optional additional rooftop tent and standard room/bathroom tent, the Mobi X can easily be converted to a comfortable 6 sleeper. 
This trailer is fully equipped and ready to be taken on adventures. Some features included are features like a 15 amp ACDC charger, 2.7 bar water pressure system, 150 lt water tank, water heater, 7 LED lights, heavy-duty roof rack with permanent ladder.
5. Sunnyside Offroad Boony Stomper
The Boony Stomper is the perfect trailer to pull when you are looking for a lightweight, smooth pulling, adventure vehicle. This tight compact, ultra-lightweight trailer is surprisingly spacious on the inside and offers a variety of tools to aid you throughout your outdoor adventures.
The suspension on the Sunnyside Off-Road Boony Stomper has been tested and tried at high speeds and some of the roughest terrains. This is the camper trailer you will be able to pull behind you without disrupting your ride. The Boony Stomper is even light enough to pull behind most UTVs without much effort.
6. Taxa Outdoors Woolly Bear
The Woolly Bear is more than just a great hauler. This is the basecamp trailer you have always dreamed of taking on adventures. Features of the Taxa Outdoors Woolly Bear include a full-sized outdoor kitchen, pull-out cooler drawer, and great storage space.
The Woolly Bear also has an elevated platform that accommodates most 2 to 3-person tents. This is a trailer that you will have for years to come. This fully equipped, compact trailer is great for all terrains and any adventure you would wish to take your Taxa Outdoors Woolly Bear on.
7. Airstream BaseCamp X
Airstream is a company well known for its extremely durable camping equipment. The BaseCamp X is one of their newest creations which will aid you in any adventure you could need a camper trailer on. Airstreams motto, "To provide a more satisfying, meaningful way of travel that offers complete independence" perfectly describes the BaseCamp X.
The base weight of the trailer is only 2,635 pounds which enables many different types of vehicles to tow this trailer to their adventure destination. The all-new BaseCamp X package includes new and enhanced features so that owners feel they are bringing the comfort of their home on the exploration of their newest adventure.
Click to view more about their motto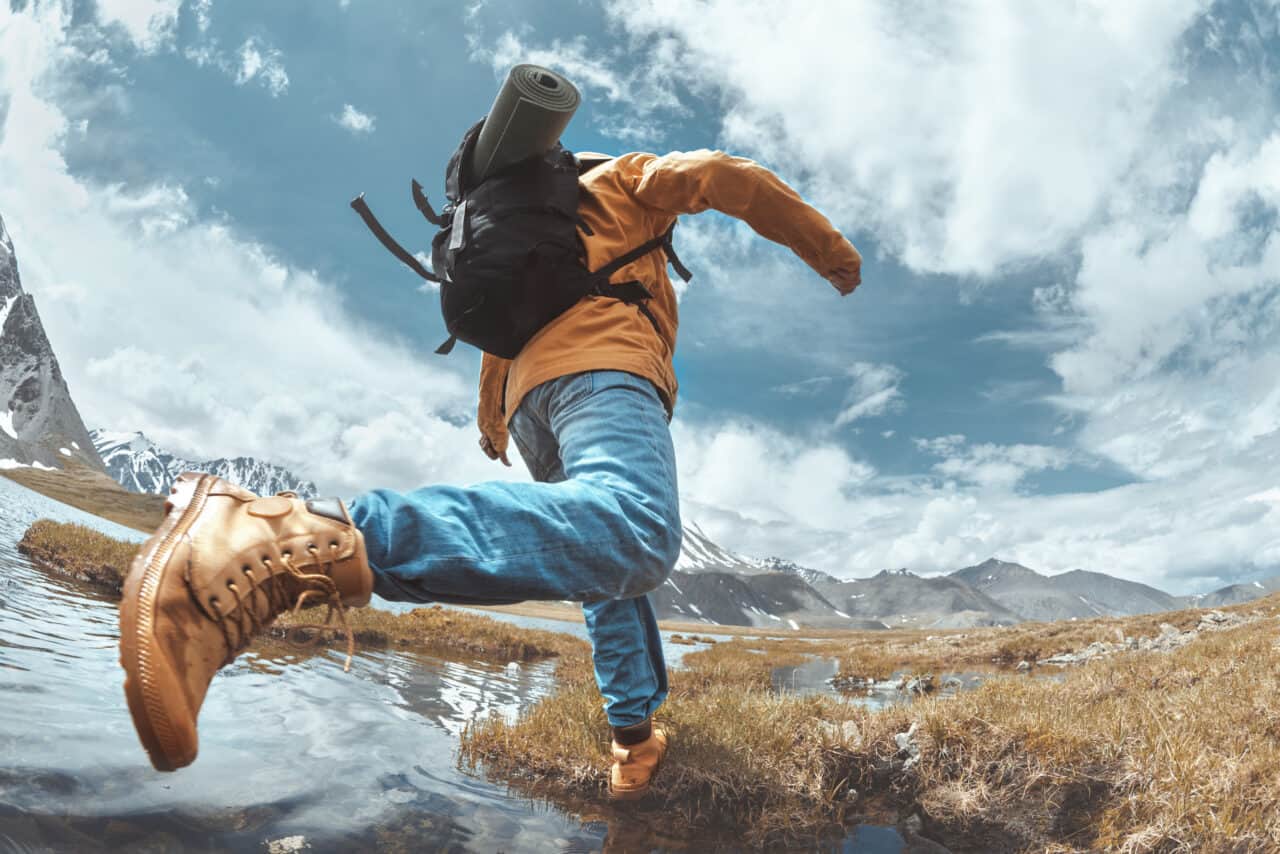 8. Taxa Outdoors Cricket Overland
The signature outdoor camping trailer just got a little bit more rugged. Taxa offers its customers the durable, rugged feeling you desire for a camper, while somehow coexisting with the interior comfort and ease of your own home.
The Outdoors Cricket Overland has enhanced its design for upgraded ground clearance to take you deeper into your next adventure. Taxa Outdoors Cricket Overland is also equipped with a Lock N' Roll Hitch. This gives 360 degrees of rotation and 3 axis movement.
The Cricket Overland is also a very smooth and quiet ride. Without axles, the trailer glides behind you without any bumps or pulling.
9. Opus OP-4
All Opus products are designed with durable strength in mind. The Opus 4 is no different. This is a 6 sleeper that has the same luxury and professionalism you would find in any Opus product. This a fold-down, compact trailer which originated with the purpose to pull smoothly and easily over any terrain.
If you enjoy adventuring and exploring in rough terrains, and you need a trailer that sleeps 6, the Opus OP-4 is the perfect trailer for you. It is difficult to find a trailer that can sleep so many, yet be so compact, as well tow and pull easily in any terrain. There truly is no other camper trailer that can compare to the Opus OP- 4.
10. Smittybilt Scout Trailer Kit
The scout trailer kit aims to be the trailer that is quickly and easily packed to allow you more time to explore. This trailer offers the owner features which have been designed and specifically placed in the trailer to aid you in your explorations.
Independent suspensions with dual shocks create the smooth driving you expect and need from a trailer you take on your adventures. The Smittybilt Scout Trailer Kit has a loading capacity of 1763 pounds which gives the owner plenty of weight and space to bring anything you may need for your next adventure.
11. Boreas Campers, Boreas XT Camper Trailer
The Boreas XT Trailer is the complete basecamp for any off-road adventure you intend on taking. This was created with the intention of making a camper trailer that is capable in any terrain; rocks, mud, snow, ice, and sand are easily concorded with the Boreas Campers, Boreas XT Camper Trailer.
This trailer also is supplied with anything you would expect or need from your basecamp camper trailer. The all-season durability which this trailer offers is one of its biggest selling points and makes this camper trailer stand out from its contenders.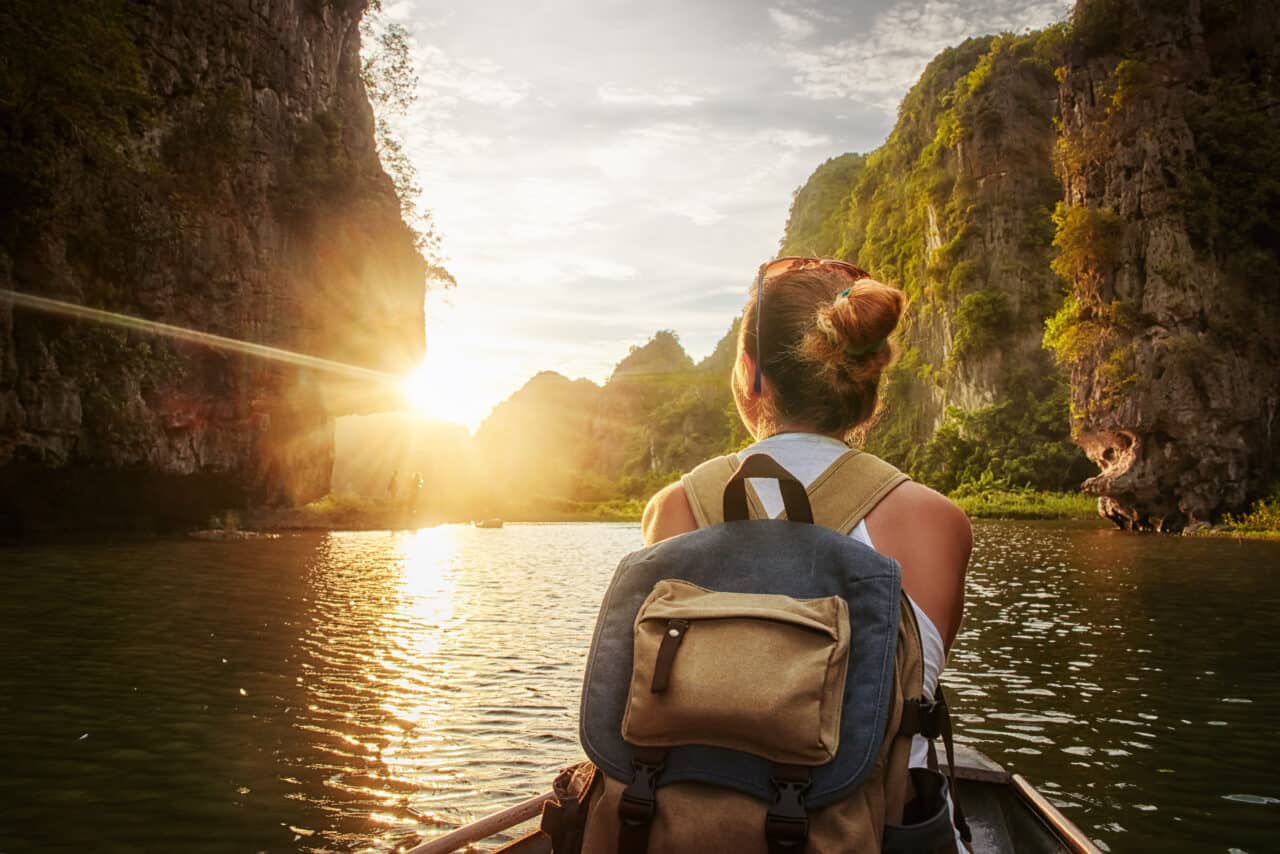 12. Schutt XVENTURE XV-2
The XV-2 is born from military expectations and sets the bar for all other basecamps. This is the trailer to purchase if you are looking for an extremely durable trailer that is capable of making it to any adventure destination you wish to explore.
The Schutt XVENTURE XV-2 is very versatile and is compatible with most accessories you wish to attach. These other accessories and tools can aid you in your journey or can be a tool that helps you at your destination. The Schutt XVENTURE XV-2 is fully equipped with a full bed measuring 49 inches between the wheel wells and 89 inches in overall length. 
13. Blue Ridge Expedition Trailers BRX1
Blue Ridge Expedition Trailers BRX1 are custom-built pieces of equipment which have been designed to go anywhere your off-roading vehicle can take you. This tough and rugged camper trailer is the trailer for you if you plan on going off-roading to reach your destinations.
This trailer is fully equipped to go over any terrain; rocks, snow, ice, mud, and sand are no problem for the Blue Ridge X1. The durable body of this trailer sits 22″ off the ground, due to the heavy-duty all-terrain tires which are placed on the trailer. There is an axle-less suspension on the trailer which creates a very smooth and easy to tow camper trailer.
14. North America Conqueror UEV-310 Extreme
From the name alone, you can already expect great things from this heavy-duty trailer. For almost 25 years the Conqueror has proved itself to be the most durable and best camper trailer in wild Africa and the outback of Australia.
Now the Conqueror is here in North America and is determined to conquer this land as well. If you are looking for a trailer that can easily go over any terrain your 4×4 vehicle can, while having the same comfort and ease going over the highway, look no further than the North America Conqueror UEV-310 Extreme.