What Is The Best Used Audi SUV To Buy?
This post may contain affiliate links. As an Amazon affiliate, I earn from qualifying purchases.
When buying a car in today's market, it is completely understandable why anyone would want to buy used.
With luxury car brands being more available to the public now, purchasing a used Audi SUV is a great investment for those who want a luxurious driving experience and tons of space.
So, which Audi SUV model is the one you should purchase?
What Is The Best Used Audi SUV To Buy?
The Audi Q5 is the best used Audi SUV. The Q5 model years with the least complaints are the 2017, the 2019, and the 2021 models. However, the most affordable and reliable model is the 2010 Audi Q5. The most common problem associated with Q5s is excessive oil consumption.
Overall, the Audi Q5 is the highest-rated Audi SUV on the market based on price, maintenance cost over time, and reliability.
The Audi Q5 is spacious and has special features that give it a highly rated driving experience.
Audi Q5
Why the Audi Q5? What makes people love it so much? The Audi Q5 is a gas-powered, small SUV with a very sleek look inside and out.
The interior is very spacious.
Once inside the vehicle, you feel like you are in your own little world where everything is peaceful and safe.
Part of this could be because of how remarkably quiet this SUV is.
The inner workings of the car are practically silent.
You rarely hear anything from under the hood.
The Audi Q5 gets 22 miles per gallon in the city and 28 miles per gallon on the highway.
All Audi SUVs are all-wheel drive. The smoothness and silence can make you almost forget the outside world and drift off into peaceful tranquility.
Not only is the Audi Q5 sleek, but it is reliable too! The average maintenance cost over ten years for an Audi Q5 is $12,068.
This may sound like a large number, but this beats the average for luxury models by $3,392.
Same as the Audi Q7 and Q8, there is only a 36.25% chance of needing major repairs in a 10-year time frame.
This is better than similar vehicles by 3.31%.
The probability of severe repairs stays beneath 20% for the first six years, so if you buy a Q5 from six or fewer years ago, the need for serious repair is quite low.
The Audi Q5 is also one of the most affordable Audi SUVs.
Brand new, the Q5 can be anywhere from around $43,300, for the most basic model, to $64,050.
For a used Q5, you can expect to see a minimum of $35,000 for models 2018-present.
However, the price goes down the older it is.
It is hard to find many reliable luxury vehicles for this price, not to mention that it is an SUV.
While it does have a very spacious interior, the Q5 is not known for having the most cargo space, especially compared to other Audi SUV models.
The best Audi Q5 models were made in 2017, 2019, and 2021.
These models have received very few consumer complaints.
Both the 2019 and 2021 Q5s received a perfect 5-star overall safety rating from the National Highway Traffic Safety Administration.
Meanwhile, the 2017 model received a 4-star safety rating.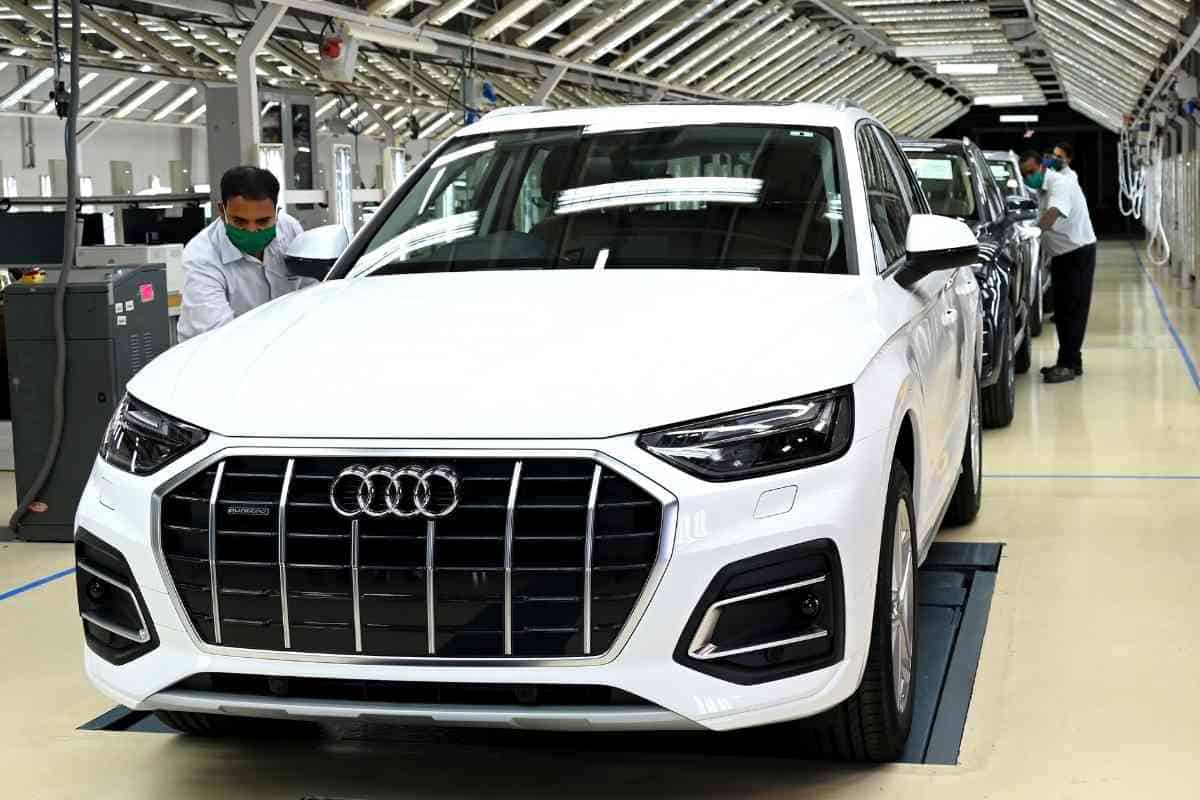 Audi Q3 and Audi Q4 e-tron
A brand-new 2022 Audi Q3 is around $40,000, making it even more affordable than a Q5.
The average maintenance cost over ten years is also lower at $11,843.
The Q3 is looking pretty good right now.
One downside of the Q3 is that it is smaller than the Q5.
So if you are looking for space, this may not be the SUV for you.
You can get a used Audi Q3 2017-present for a minimum of $22,500, but for a price that low, it will have around 90,000 to 100,000 miles on it and will be older.
The Q3 has also been said to be a less reliable model than the Q5, which makes sense given that it is the more economic option.
The Audi Q4 e-Tron is an all-electric model and retails for around $64,000 for a 2019 and newer vehicle at 10,000 miles.
The Q4 e-Tron also tends to have low maintenance costs, but again is smaller than the Q5.
It is all-electric, so you save money on gas but have to live with charging it when needed.
If you are looking for an electric SUV, this might be a good contender.
Audi Q7
The Q7 is also a very popular model amongst luxury SUV lovers.
A brand new Q7 starts at $56,900, so it is pricier.
For a used Q7, you can find it for as low as $49,000 for a 2018 model with 50,000 miles.
This vehicle is also all-wheel drive and gives you the same smoothness as the Q5, but for a heftier price.
So why is it more expensive? The Q7 is more spacious for people who desire more space.
This may be a great option if you can afford it.
Its features are similar to the Q5. Its larger size also translates to slower acceleration.
If speed is what you're looking for, you're probably better off with a Q3 or Q5.
The Q7 has a slightly higher average maintenance cost over ten years at $12,489.
This is still quite impressive and not a huge difference compared to the Q5.
Keep this in mind before purchasing a used Audi Q7.
Audi Q8
The Audi Q8 is even more expensive than the Q7, and it is also newer.
The average 10-year maintenance cost for the Q8 sits at about $12,551.
This is, again, a few hundred more than the Q5.
It has been said to have a more elegant design with a more rounded nose.
The Audi Q8 gets 17 miles per gallon in the city and 22 miles per gallon on the highway.
In other words, the Audi Q8 is not as fuel-efficient as the Q5.
Used Q8s are going for around $63,000 at the cheapest and are harder to come by since it is such a recently released car.
The oldest I've seen is 2019.