What is the Cheapest Small Pickup Truck?
If you are looking for a vehicle that is both powerful and economical, small and midsize pickup trucks are the way to go. These trucks are significantly cheaper than their large counterparts while still packing a punch.
The cheapest small pickup trucks are the Chevy Colorado, the Ford Ranger, and the Hyundai Santa Cruz. These trucks cost less to buy and maintain while retaining their value. The Toyota Tacoma and Nissan Frontier are also economical choices in the small truck category.
Let's take a look at these trucks and how much they cost to buy and maintain.
Chevy Colorado
The Chevrolet Colorado is a popular truck because of its low cost and high reliability. There is much that this truck has to offer truck owners that are looking for something small and affordable. Its V6 engine is a powerful tool that puts 308 horsepower to work when hauling loads and moving trailers.
Depending on the model purchased, the Chevy Colorado can tow up to 7,000 pounds of cargo. Though that number isn't as high as some diesel or full-sized trucks, it is impressive for a smaller truck like the Chevy Colorado.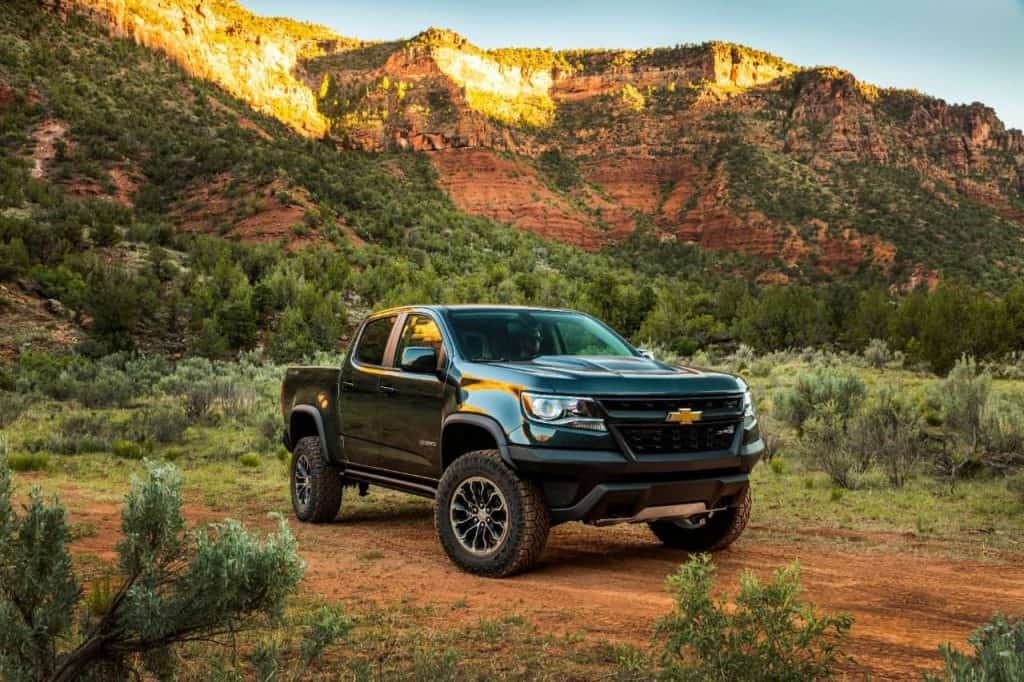 The Chevy Colorado costs about 25,200 dollars. The truck scored 82/100 on a reliability scale, making it a highly reliable truck that you can keep long-term. On average, owners of a Chevy Colorado can expect to pay about 595 dollars every year to maintain and service the vehicle.
Trucks this size usually cost about 548 dollars every year to maintain, so you will be paying slightly more to keep this truck in good condition than you might expect.
All around, The Chevy Colorado is a good truck that is priced low for its strength and reliability. It gets excellent gas mileage and has a long-lasting engine. Though this truck's market value depreciates slightly faster than other vehicles, it is still a great choice among smaller trucks of similar sizes.
Ford Ranger
One of Ford's smaller trucks, the Ford Ranger, is another great pick when it comes to low prices. The Ford Ranger's price is set at 25,285 dollars, making it only about 58 dollars more than the Chevy Colorado.
The Ford Ranger also costs slightly more than average when it comes to maintenance costs (the yearly average is 615 dollars), but what it lacks in reliability, it makes up for in power and toughness.
The Ford Ranger has an engine that can haul up to 7,500 pounds. This tough truck has a rough, athletic feel that appeals to many truck lovers. Though the Ford Ranger has struggled to perform in past years, the most recent models have been much more durable and reliable. Look for the following Ford Ranger model years to get the most reliable vehicle: 2003, 2008, 2010, 2011, and 2021.
Hyundai Santa Cruz
The newest truck from Hyundai, the Hyundai Santa Cruz, is one of the smallest and most affordable trucks on this list. A new Santa Cruz costs 23,990 dollars, bringing it in as the least expensive small truck on the market.
Though this truck has a low cost, there isn't much information in terms of reliability and maintenance costs since its release was in July of 2021. Experts expect the 2022 Santa Cruz to be on the lower end of reliability, so you might spend the money you saved during the initial purchase on repairs for the vehicle.
With that being said, the Hyundai Santa Cruz could still be just right for someone looking for a small pickup truck. The Santa Cruz can tow up to 5,000 pounds and is full of helpful technological features. This truck has a sleek exterior design. The cabin and bed size make it an appealing option for those accustomed to driving an SUV.
Toyota Tacoma
The Toyota Tacoma has always been one of the most competitive trucks on the market. Though not as large as Toyota's other truck (The Toyota Tundra) the Tacoma is reliable, inexpensive, and holds its value well.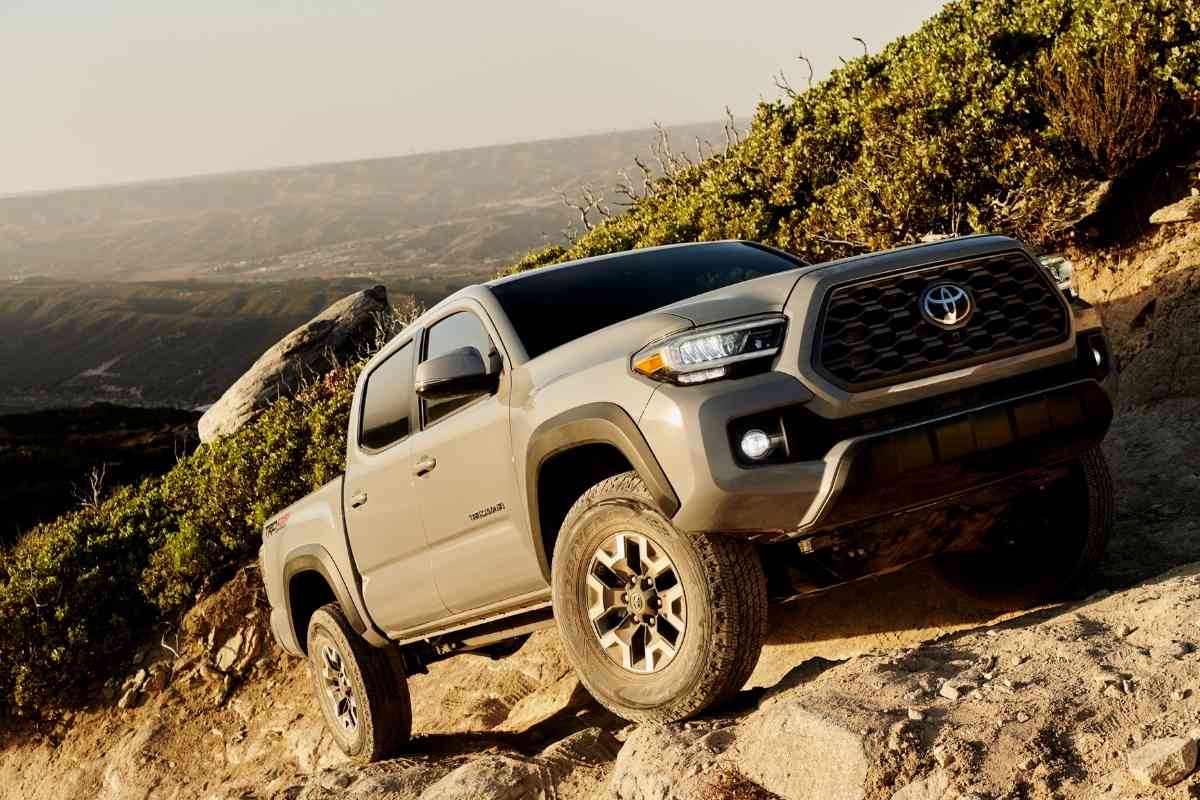 New Tacomas are priced at 26,500 dollars and only cost about 478 dollars a year for maintenance. Compared to the 548-dollar annual price tag on most trucks of this size, the Toyota Tacoma has quite the edge on the competition.
The towing capacity of a Tacoma ranges between 3500 and 6400 pounds, making it one of the more capable small trucks out there.
Compared to other trucks, which lose around 60 percent of their value in the first five years, the Toyota Tacoma is only expected to lose about 37% of its original value. If you hope to sell the vehicle later on, then the Toyota Tacoma is an excellent choice.
All in all, The Toyota Tacoma is a great pick for someone looking for economy and reliability.
Nissan Frontier
The Nissan Frontier is a versatile small pickup that costs 27,840 dollars. One of the main advantages of buying a Nisan Frontier is the number of customization possibilities. Depending on the trim package selected, this vehicle can tow between 2,844 and 6,720 pounds. The Frontier comes in a variety of color and body options. It is also comfortable and easy to drive in most scenarios.
One of the best things about the Nissan Frontier is its reliability. The Frontier only costs about 500 dollars every month to repair and maintain, which is well below the average for trucks of this size. The truck's reliability is predicted to improve over the next few years, so newer vehicles are a great option.
The Frontier only loses about 40% of its value over the first five years of its life, making it a great long-term choice for small truck enthusiasts. Unfortunately, the Nissan Frontier does not get great fuel efficiency; however, this does not negate the vehicle's reliability.
All in all, these small trucks are inexpensive options that still pack a punch. Their towing capabilities will satisfy most truck owners and cost significantly less than larger trucks. If you purchase one of the cheap small trucks described above, you are guaranteed to get plenty of bang for your buck.