What Size Lift Do I Need to Fit 35-inch Tires On a Ford F150?
This post may contain affiliate links. As an Amazon affiliate, I earn from qualifying purchases.
Placing 35-inch tires benefits the vehicle aesthetically by increasing ground clearance and surface area contact.
As a result, all of this improves the overall traction of your car.
But you'll need to lift your F-150 to accommodate 35-inch tires. The question then becomes: how big of a lift do I need?
What Size Lift Do I Need to Fit 35-inch Tires On a Ford F150?
The smallest lift that you can use for a 35-inch tire F150 is just a 4-inch lift kit. Additionally, it would be best if you had an aftermarket wheel with the capacity to improve the Upper Control Arm (UCA) clearance.
An alternative to this solution is a 2.5 to 3.0.leveling kit equipped with wheel spacers in conjunction with the body, fender, plastic bumper trimming, and wheel well.
Performing a lift offers many advantages for driving the vehicle off-road such as break over, departure angles, and greater approach.
As a rule, taller tires get the differential higher off of the ground, meaning that the risk of damage is reduced from obstacles, and due to the lifted suspension, every tire gains maximum traction.
However, it's essential to understand the intricacies of getting the perfect size lift to reap the aesthetic and practical benefits of lifting your tires.
Keep on reading to learn more about it.
Why Should I Lift My Tires?
We can choose to lift our vehicles for various reasons, such as a flat tire or a mechanical issue whereby work has to be done beneath the car.
Perhaps, a rare situation arises where you have to free a vehicle because it's stuck in mud or some other impediment.
You can also lift the height of your truck so that the car can accommodate larger tires or gain more traction by using specialized lift kits.
Are There Any Considerations Before Lifting My Tires?
Yes, be sure that you have the correct kit suitable for the weight of the vehicle you plan to lift.
Additionally, ensure that you have the necessary skill to complete the task, emphasizing safety.
If you are convinced of your competence, park your vehicle in a dry and safe place away from obstacles and danger.
For starters, do not park the car in any precarious places, such as a slope or some color.
Once the vehicle is secure, locate the jacking points underneath the car, install the jack and lift the truck.
If you go underneath the vehicle for any reason, be sure to use an axle stand or jack for protection in case the car slides and falls.
Lastly, keep in mind that by raising height or car, your gas mileage may increase as well.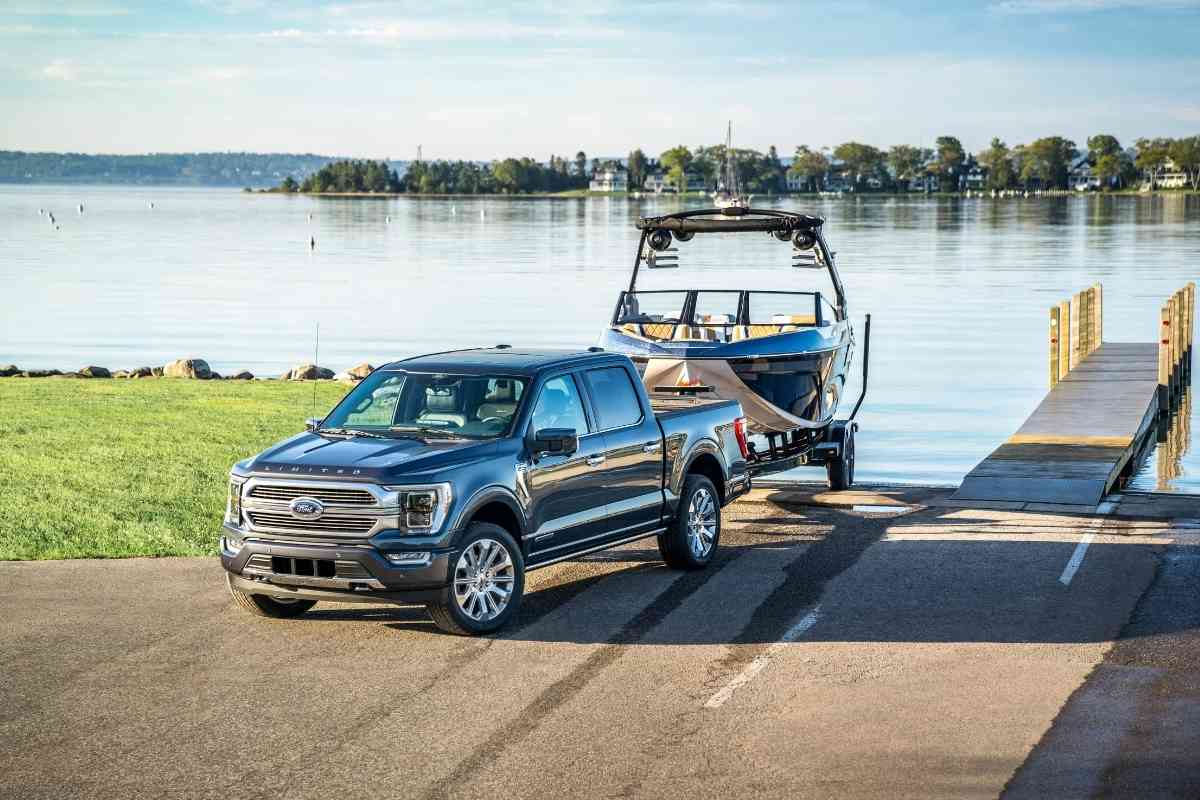 How Do I Lift My 35-inch Tires?
If you're installing 35-inch tires, you'll need at least a 4-inch lift, although this number also depends on how wide your tires are, your car's backspacing, and the offset of its wheels.
In certain instances, trimming the fender may be needed before installing these tires.
Interestingly, there is more than one method for lifting your vehicle for improved traction or to enable it to accommodate bigger tires, such as through the use of Torsion Keys.
This method has the potential to add up to about 1.5 inches to your truck.
There are Body lifts, Leveling kits, and premium Lift Systems that you can use to achieve your goal.
All previous options are safe to install, especially when done by a professional.
Required Cutting
In most instances, you will have to do a lot of trimming to accommodate the new tires.
For example, you'll have to cut, trim, and grind down the plastic fender liners and the body mounts.
You'll also need to pound down the area to create more space inside the wheel wells for the larger wheels.
If you're not familiar with these terms, always consult a professional to avoid irreparable damage to your tires and wheel bearings.
You'll likely need a cab mount chop to stop your tires from scrubbing badly when fully locked.
The other option is the cab mount relocation kit. An aftermarket kit like this offers the most clearance for a slightly higher price.
If the wheels you have chosen have minimal backspacing and a limited offset, your wheel also has to cut the back part of the front wheel well by the mounting bolts.
This isn't ideal, but there has to be space for the liner as well.
Wheel Arches
At the full compression level, the 35-inch tires will run against the inside perimeter and the too-arched section.
The points where the truck's body runs inside the wheel well can also cause running.
Even if you don't keep your stick wheels, you'll probably have to trim the front valance and the wheel well liner on https://fourwheeltrends.com/does-ford-f-150-have-a-timing-belt-or-chain-explained/
Additionally, an angle glider is necessary because the factory flares on the vehicle will also need trimming for more clearance space.
The easiest option is to remove the fender liner, but you will inevitably get dirt inside the wheel well and the crevices if you do it this way.
Therefore, make sure whoever installs your new tires informs you of all the work that must happen to get the exact look that you want.
Pinch Weld and Front Crash Bars
With most modern vehicles, the bumpers come with several safety features installed.
For a Ford Ranger, you have to remove the front crash bars, and the pinch weld has to be ground down and then pounded flat.
The pinch weld is the welded piece on the truck body that sticks out into the wheel well and can interfere with the tires. Oversized tires face this problem all the time during compression.
All 2015-2019 F150s are subject to this treatment, or the tires will scrub.
Re-gearing for Accommodation
One of the most crucial factors to consider when you're trying to put 35-inch tires on other vehicles is how it will affect your transmission and drivetrain system.
If the tires are so big that they harm these systems, they will decrease your vehicle performance.
You might have to regear your diffs to try to keep the MPG's and some of the power. You don't want to overwhelm your transmission either.
If you're riding around on a heavier rolling diameter with the 35-inch tires, the factory gear ratios set at 3.55 will cause the truck to feel slower while on the road and more sluggish when driving off-road.
You have multiple options at your disposal for regearing, but it depends on what you plan to do in your truck.
If you need to tow or haul heavy loads, you'll probably want to go for the 4.10 or the 4.56.
There isn't much difference in the MPG, but the lower gears will provide you with smooth acceleration and enhance throttle response.
Owners can also choose a 3.49, 3.73, or 4.11 for gearing options, depending on your needs and how much work you had to do to fit the tires into your F150.
Can I Fit 35-inch Tires With A 2-inch Lift?
Technically speaking, it is possible to fit 35-inch tires with a 2-inch lift.
However, this will introduce other risks, such as the need for flat fenders.
If you don't have flat fenders in this scenario, you will have barely any clearance between the fender flares and the tires.
Remember, if you like big tires, you'll have to get the appropriate lift to accommodate your vehicle.