Will A Queen Mattress Fit In A Jeep Grand Cherokee? Answered!
Camping in a Jeep Grand Cherokee sounds like fun. While a queen mattress would be comfortable for camping – but will one fit in a Jeep Grand Cherokee? The great outdoors can be even better with the ability to sleep inside your vehicle if needed. Some campers have thought about placing a queen mattress – big enough for 2, in their Jeep Grand Cherokee. Will it fit, though? Does it have the right dimensions to fit this size mattress?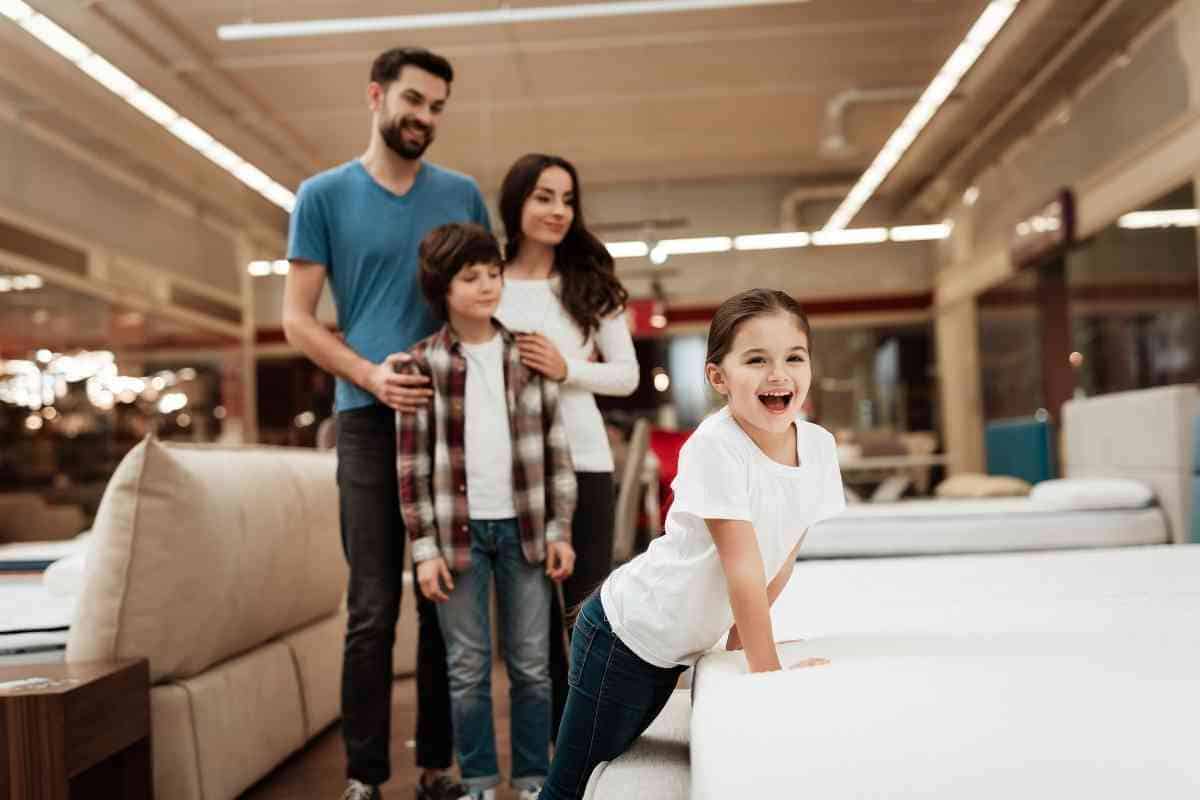 Discover which SUVs can comfortably fit a queen mattress for your next camping trip!" Check out our latest article, Can A Queen Mattress Fit In An SUV? for more details.
Will a queen mattress fit in the back of a Jeep Grand Cherokee?
A queen mattress can fit in the back of a Jeep Grand Cherokee. This wider-than-average SUV can hold a bed big enough for two – with one convenient and obvious exception: it should be an air mattress. So load up, and if you want to, you can sleep in the back of your Jeep.
How is it possible? We'll walk you through what you will need to make your queen mattress fit in, and other considerations and steps you'll want to take.
We've been camping more than a few times. We certainly know how nice it is to be able to sleep inside if the outdoors aren't quite welcoming.
What kind of mattress should I use?
We would definitely choose an air mattress for the purpose of fitting in and sleeping in a Jeep Grand Cherokee. An air mattress can often be folded into a much smaller item and even put into a carrying case.
You will also want to remember to bring an inflator with the correct air nozzle (potentially sold with the air mattress itself). While this involves bringing two items, the air mattress will prove to be much more space-friendly.
While a foam or spring mattress is possible, that's only the case if it's just two of you traveling and you can handle not having much room in the back for anything else. Neither of these mattress types is known for fitting well around odd corners in a vehicle either.
Do I need to adjust the inside of my Jeep Grand Cherokee?
You'll definitely want to fold the seats all the way down. Thankfully, the Grand Cherokee is longer than other jeeps, with the three-row Grand Cherokee also adding a couple of extra inches so that you have a little extra room.
The Jeep Grand Cherokee seats are most often lowered by pulling a lever on the side of the seat and pushing them forward – though your manual and the icons on the seats will tell you more. Some also have automatic folding seats, which is a nice touch.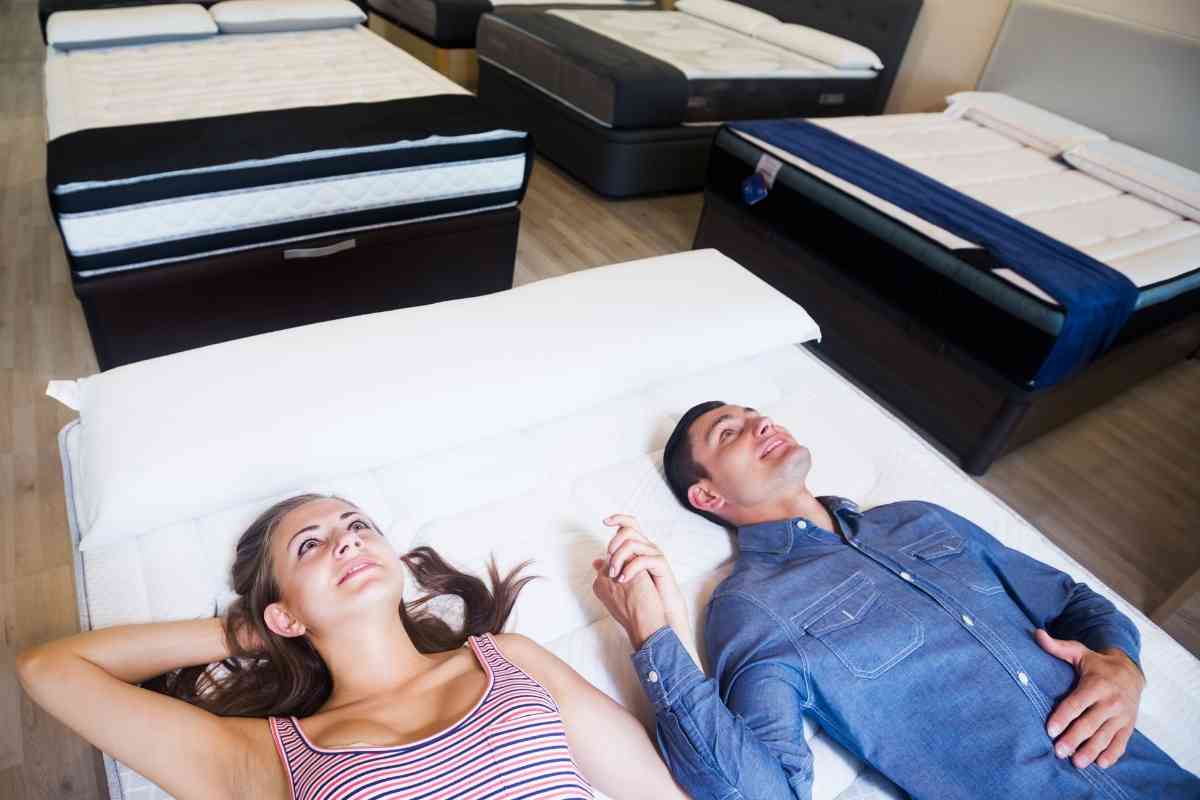 Will my air mattress lay flat in my Jeep Grand Cherokee?
There is a chance that you'll be on a slight ramp – as in some cases, the seats don't fold down completely. If you want a more level surface and don't feel like sleeping at a slight incline (like falling asleep in a reclined recliner), then you have another option: build a small frame.
Using wood or plastic, you could build a frame that lifts up the bottom portion of the mattress. We would suggest you have someone hold the mattress up to see how tall of a frame you need – then build a small frame that can be tucked near the door to lift the mattress.
Are there air mattresses designed for car camping?
There indeed are – potentially even designed just for a Jeep Grand Cherokee. A couple of features include a folding pillow under the top of the mattress to give additional support. Some also have the air intake near where door openings would be, so you don't need to crawl into the car with an uninflated mattress.
Can I get fresh air in the car while camping?
Vehicles like the Jeep Grand Cherokee often have a rear window that can be opened. In this case, open the rear window just a little – enough to let air in, but keep any potential precipitation out. Opening a window or sunroof an inch or two would also help if it is not raining.
Can I get heat in my Jeep Grand Cherokee while camping?
We would recommend using a small heater designed for a vehicle – that you can plug into either an outlet within your Cherokee or into the cigarette lighter..
You could run your engine and keep the heat on, but that might be excessive. Also, running your engine at idle for hours isn't a great idea for the engine or gas.
Is the Jeep Grand Cherokee a good Jeep for camping?
Jeep makes several models, and the Grand Cherokee is one of the better sized for camping. The Liberty, Patriot, and Cherokee might be too small for most campers and a queen mattress. The Grand Cherokee is actually a larger, slightly more luxurious version of the Cherokee. The additional space comes in both the width and length of the vehicle, making it a better option for a queen-sized mattress.
The Grand Cherokee also comes in an L model that adds some luxury, which includes a bit of extra length and width, which is even better for sleeping.
Does a normal foam or box mattress work?
These can work. The biggest problem will be the need to put all of your other camping things on top of the mattress – and the likely inability to bring anyone else with.
If you don't like air mattresses and want to sleep on a normal mattress, we just suggest you measure a mattress before using or purchasing and comparing it to the skinniest width within your Cherokee that might be sleeping. Foam mattresses can offer some flexibility and you don't need to blow them up.
Any suggestions for inflating an air mattress?
Start inflating your air mattress at least a few minutes before you plan to go to bed. Also, if you are camping with others, try to use your inflator to blow up the air mattress before others go to sleep, too.
Inflators can be rather loud and disrupt sleep.
You might also want to consider finding a faster compressor. They are often measured by how many cubic inches of air they put out – compare this to your mattress to know how long filling up will take.
largeWill I need to fold my front seats forward?
If you are taller, you might want to push your front seats forward and fold down as much as you can. You will be able to by further from the front seats or able to slide a bit further down and get more room.
Recommended Articles
Are you in the market for a new car but not sure which one can fit your mattress? Check out our latest articles on Will A Twin Mattress Fit In A Nissan Murano? and Will A Full Mattress Fit In A Dodge Caravan? to find out which cars are up to the task!