Honda Pilot: Can A Twin Mattress Fit Inside?
You know how hard it can be to fit large furniture inside of your car. You could always hire a moving truck, but that could get expensive; you could always borrow your buddy's car – if he will let you, and if you don't scratch it, and if you have it back by a certain time. But what about a solution that is easier, cheaper, and won't get you into trouble with your friends?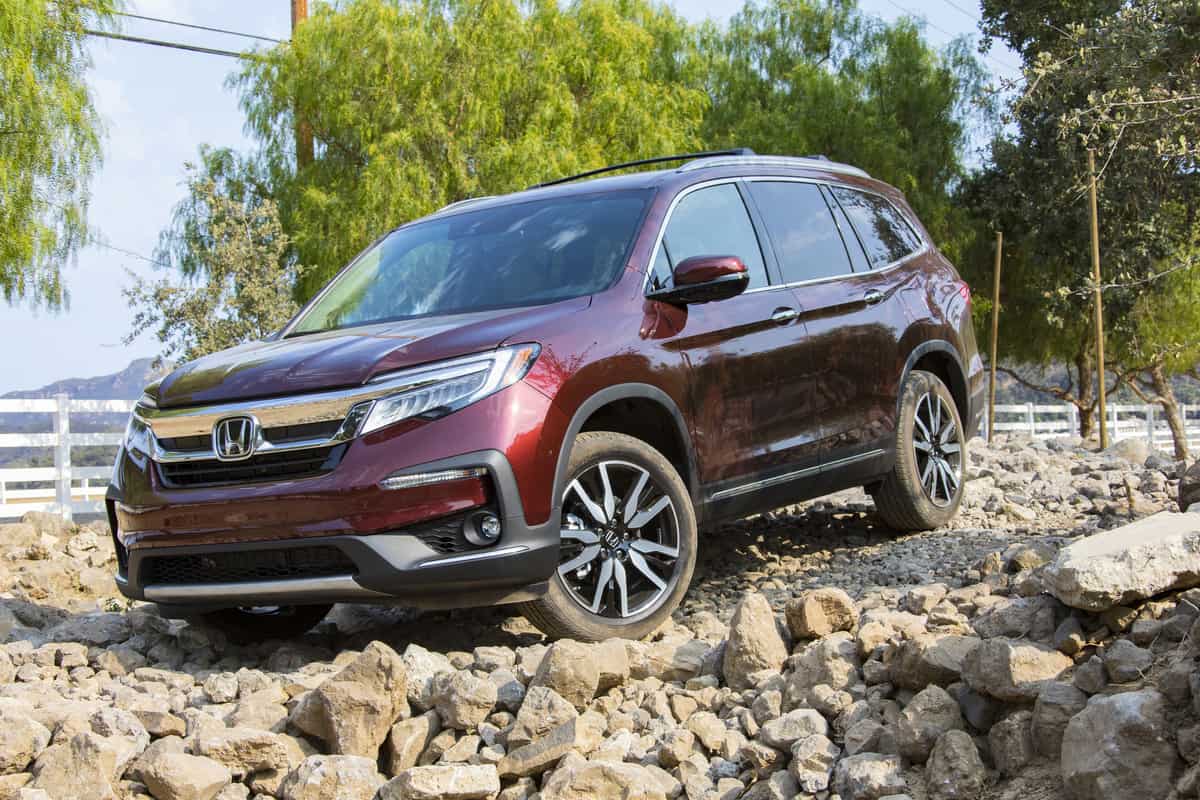 Have you ever wondered if a queen mattress can fit in your SUV? Our latest article, Can A Queen Mattress Fit In An SUV?, has all the answers you need.
Can a Twin Mattress Fit inside of a Honda Pilot?
A typical twin mattress, with dimensions of 38.5" x 74.5" can easily fit inside of a Honda Pilot. Even a twin XL bed, with dimensions of 38.5" x 79.5" can fit inside of a Honda Pilot without a problem.
A Honda Pilot has a three-row seating configuration, so you could even fit multiple mattresses in your car if you really wanted to do so!
Yes, a twin mattress could fit inside your Honda Pilot, which is great for if and when you are building your family. Read on to find out more examples of what you can do with your roomy Honda Pilot.
Honda Pilot Cargo Specs
If you are using all 8 of your seats, then you will have 16.5 cubic feet (over 28,500 cubic inches) of space. If you want more space, fold down the third row of seats to give you 46.8 cubic feet (almost 81,000 cubic inches).
If you are traveling just by yourself, or perhaps only you and a partner, make sure you fold back the second and third rows to give you up to 85.9 cubic feet (almost 145,000 cubic inches)!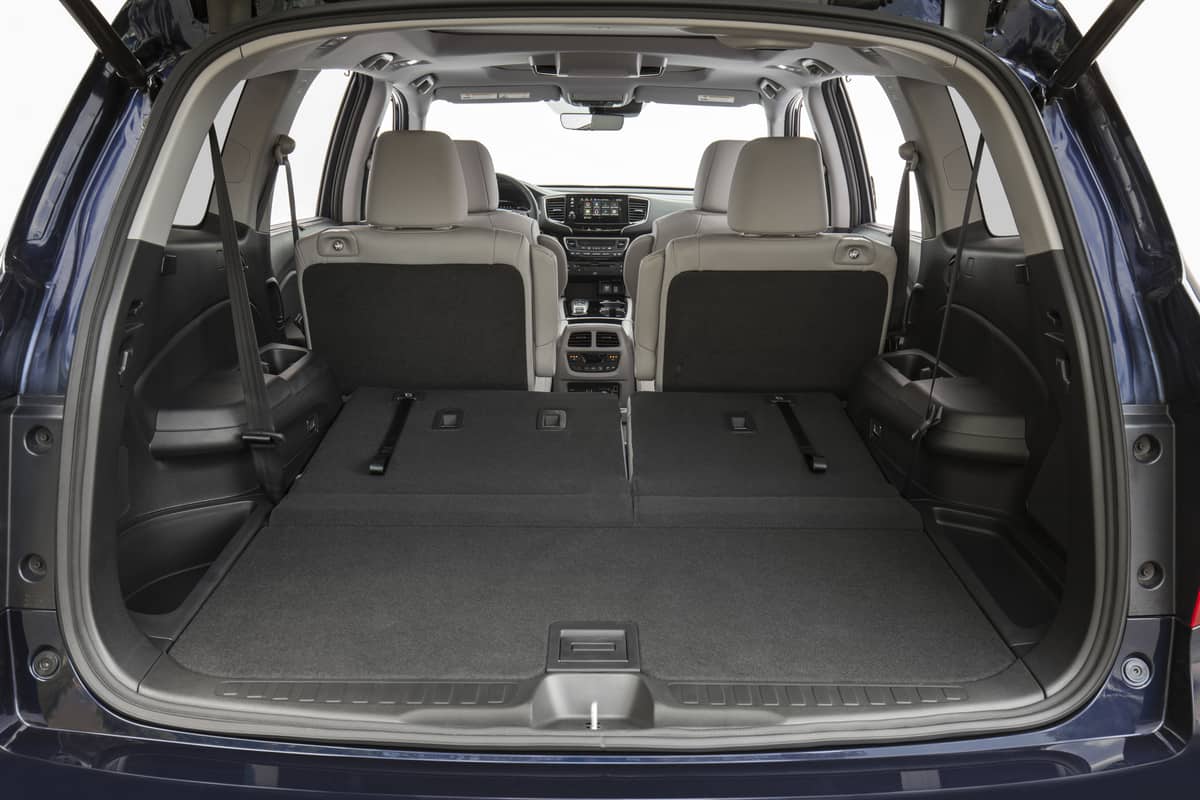 In the 2021 Honda Pilot, there is even more room! For example, there is plenty of space in the cabin, for your smaller items. There is also room underneath the cargo floor for valuable items, like jewelry.
This compartment is out of sight, so you wouldn't have to worry about anyone finding these items! A power liftgate comes standard, and some models of Honda Pilots even come with handsfree power liftgates.
With all of this room, it's no wonder you would want to carry your twin bed in your car!
Why should I carry a twin bed in my car?
Let's get the obvious answer out of the way – kids. Yes, it would be very easy to bring twin beds, even multiple twin beds, into your Honda Pilot for your children.
First, though, you would want to get rid of the cribs that your babies used before they became young men and women. You can take apart cribs and put it in your Honda Pilot to make it easier to bring to your local dump.
But, let's just say your children are grown up and out of the house. You can still use those twin beds. There's nothing like the great outdoors. Use these twin beds to go camping.
While many people like packing up tents and sleeping on the ground, you may have back problems, preventing you from enjoying the camping experience as much as you would like. Take a twin bed camping instead to guarantee you get a good night's sleep, and wake up the next day refreshed.
Everybody likes a good road trip, but not everyone can afford to pay for fancy hotels with expensive features like swimming pools, gyms, and breakfasts.
Motels, though great in a pinch, are generally dirty and seedy and only used as a back-up option for road trips. Why not take an old twin bed and sleep under the stars? It would be so much more comfortable and cheaper than your other options!
What else can I carry in my Honda Pilot?
While there are many other uses for a twin bed, there is so much room in your Honda Pilot, that you can carry many other things! Look at the list below for some other ideas with what to put in your spacious car!
Setting up a classroom
Bicycles and kayaks
Musical instruments and gear
Construction Projects
Everybody needs to do construction projects around the house now and again. Use the roomy space in your Honda Pilot to carry everything home in one trip.
Do you want a nice pine table outside to spice up your garden? Go inside your local hardware store to get pots, and planks of wood. Don't forget to grab saws, drills, and tape a tape measurer too! Everything will fit comfortably in your Honda Pilot.
Why not build an umbrella table, so you and your family could relax after a nice barbecue? Take a weekend to build one using pocket screws, a miter saw, plywood, and No. 2 cedar.
Don't forget about the actual umbrella itself. All of these supplies will easily fit inside your car and give you plenty of room to stretch while you are driving.
Are you and your family avid readers, with books just thrown about your floors? Take some time to build a hanging wall bookcase with suspended bookshelves.
You'll need some planks, some cables, some studs, and some creativity. What you won't need is multiple trips to the store, since you can fit everything nicely in your car.
Classroom Set-Up
Teachers have a lot to worry about during the school year. Ask any teacher, and they will tell you about the infinite grading, unnecessary meetings, never-ending lesson plans, and endless emails. With a Honda Pilot, teachers can have one easy task – setting up the classroom!
Unfortunately, many teachers need to buy their own furniture. Schools often provide desks… but that's it. If your classroom has any filing cabinets or bookshelves, the teacher probably bought it him or herself. At least the transport is easy enough with the Honda Pilot!
Music teachers often need to transport their various musical instruments. In many cars, it would be challenging to fit five instruments comfortably.
With all of the space in a Honda Pilot, a music teacher could fit all of their musical instruments in their car comfortably. That's good news for them when they need to teach private lessons after school!
Bicycles and Kayaks
They say that you learn how to ride a bicycle, you never forget how it's done. But, people forget how challenging it is to transport a bicycle! That's not the case with a Honda Pilot.
Put your bicycle in the car with ease, and ride your bike until you are ready to come home, where you tiredly and easily put your bike back in your car.
Are you an adventure seeker? White water rafting is a fun, thrilling activity to do with a group of your friends. But, it is hard to trust that the kayak companies keep their kayaks properly maintained, especially after many trips on the river with all of that wear and tear.
Carry your own kayak in your car! Most kayaks are between 12 and 24 feet in length, and 18 to 32 inches in width. There would be plenty of room for this in your Honda Pilot. Don't forget about the oar.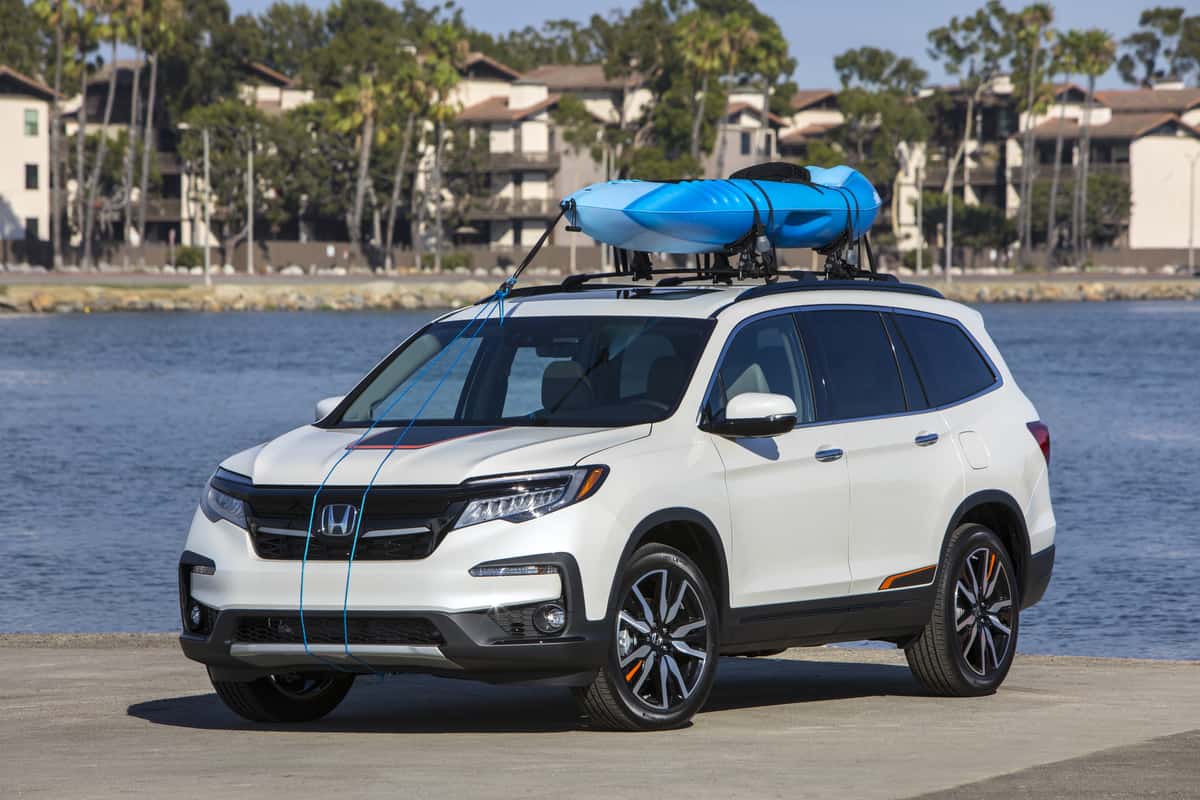 Musical Instruments and Gear
You can be a rock star when you drive a Honda Pilot, but what about all the actual rock stars? Most bands travel with multiple amps and instruments, plus mic stands and microphones. That is without even mentioning all of the assorted wires and cords needed to sound amazing.
Carry all of this in your Honda Pilot with ease. Although it may take a while for your groupies help to help you set this all up when you arrive at your sold-out tour, it won't be hard to pack it all up at the end when you just want to relax!
The Honda Pilot is a very roomy car. This is great for taking multiple people to a destination, as well as bringing your pets to where they need to be.
However, it is also great for its cargo space! Fitting a twin bed into another car may cause struggles, stress, and strife. But, fitting a twin bed into a Honda Pilot is easy as anything!
When you're done fitting a twin bed into your Honda Pilot, go do some around-the-house construction projects. Go set up a classroom. Go on a biking or kayaking adventure. Go rock out at your concert. You will be able to carry all of the tools you need for any of these activities (and more) with so much ease.
Recommended Reading
Discover which compact SUV is the best fit for your twin mattress with our latest articles on Will A Twin Mattress Fit In A Kia Soul? and Can You Fit a Twin Mattress In a Nissan Rogue? Upgrade your camping game and hit the road with confidence.