When Should 4WD High Range Be Used?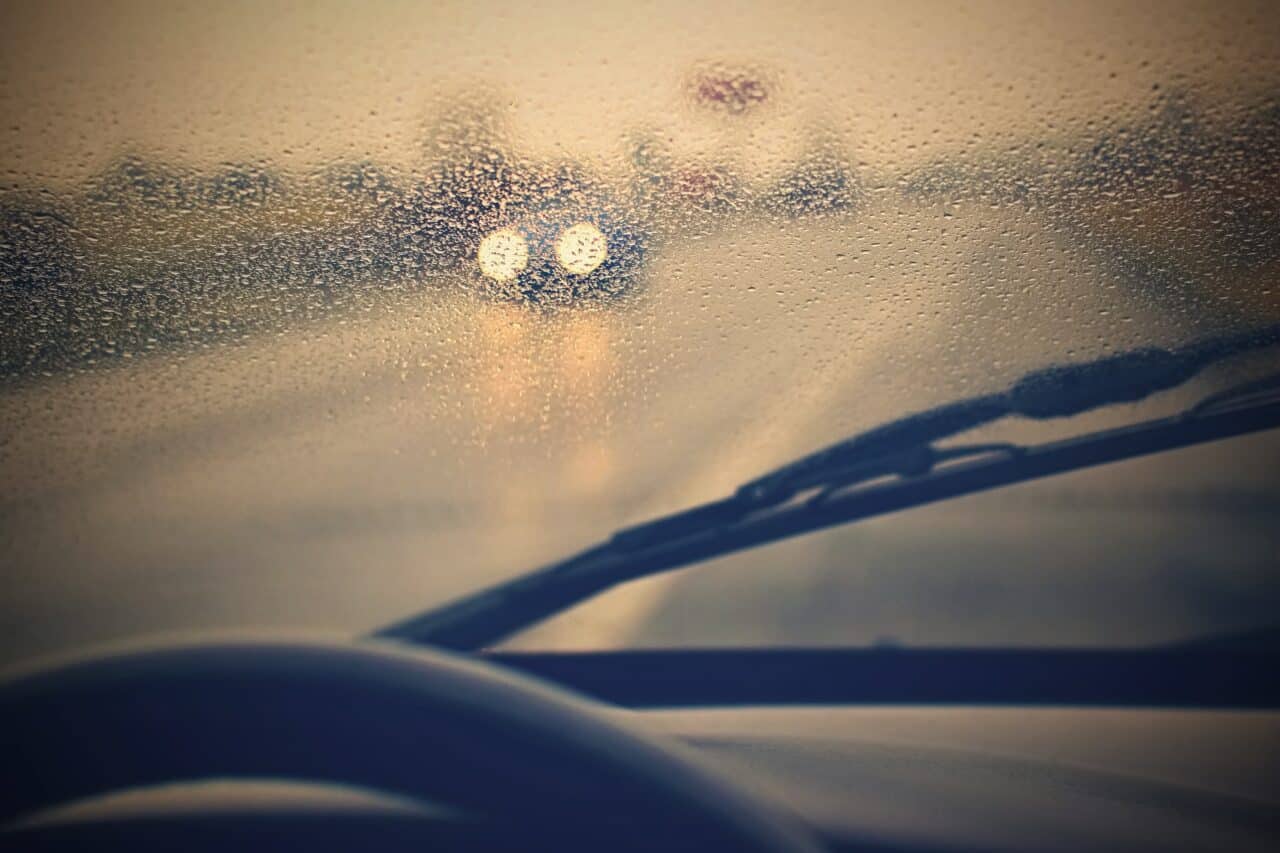 If your vehicle comes with 4WD High Range, then it's important to know when to use it appropriately. You don't want to put your vehicle into 4WD High if it's not necessary because then you will destroy the drivetrain. So, when should you use 4WD High?
4WD High Range is designed for vehicles that drive around 55 MPH and works best in harsh weather conditions. Whether driving in a winter storm or experiencing the beginning of spring with lots of rain, 4WD High is perfect for keeping the vehicle gripped to the ground with all four tires.
Now with that out of the way, let's go a little more in-depth in regards to what it means to drive in 4WD High and when it is best to use it, and so forth.
When to Use 4WD High
As a general rule of thumb to consider, you should probably be going highway speeds when using this particular setting.
It usually works best when it comes to slippery weather, or in muddy situations as well. Of course, you can be going slower, as this gear isn't as tricky as 4WD Low. 4WD High is perfect for weather conditions that prove to be a little scarier than just a simple flurry storm.
4WD High is most often used for weather conditions that are harsh, and all four tires should be trying to grip the ground as much as possible. When switching into 4WD High, which you can usually do while driving, "encourages" the tires to grip more and keep the car as stable as possible.
It's not only just perfect for snowy or rainy conditions, but it's also great for farmers who are trying to get through muddy pastures or going through rocky roads. Of course, no one wants to get stuck in the middle of a pasture, so using 4WD High helps the tires to grip to keep the vehicle stable and moving forward instead of being unable to grip and move through the ground.
Of course, remember not to ride the breaks, it can easily damage the drivetrain and undercarriage of the vehicle. Causing friction on the breaks will make them overheat, and then become virtually useless. This is fairly normal when it comes to using 4WD High or Low.
If going slower, consider using the low 4WD range.
The Difference Between 4WD High and Low
As we've already discussed, the purpose of low gears is to help a vehicle get through tough things such as driving through sand or going up a mountain.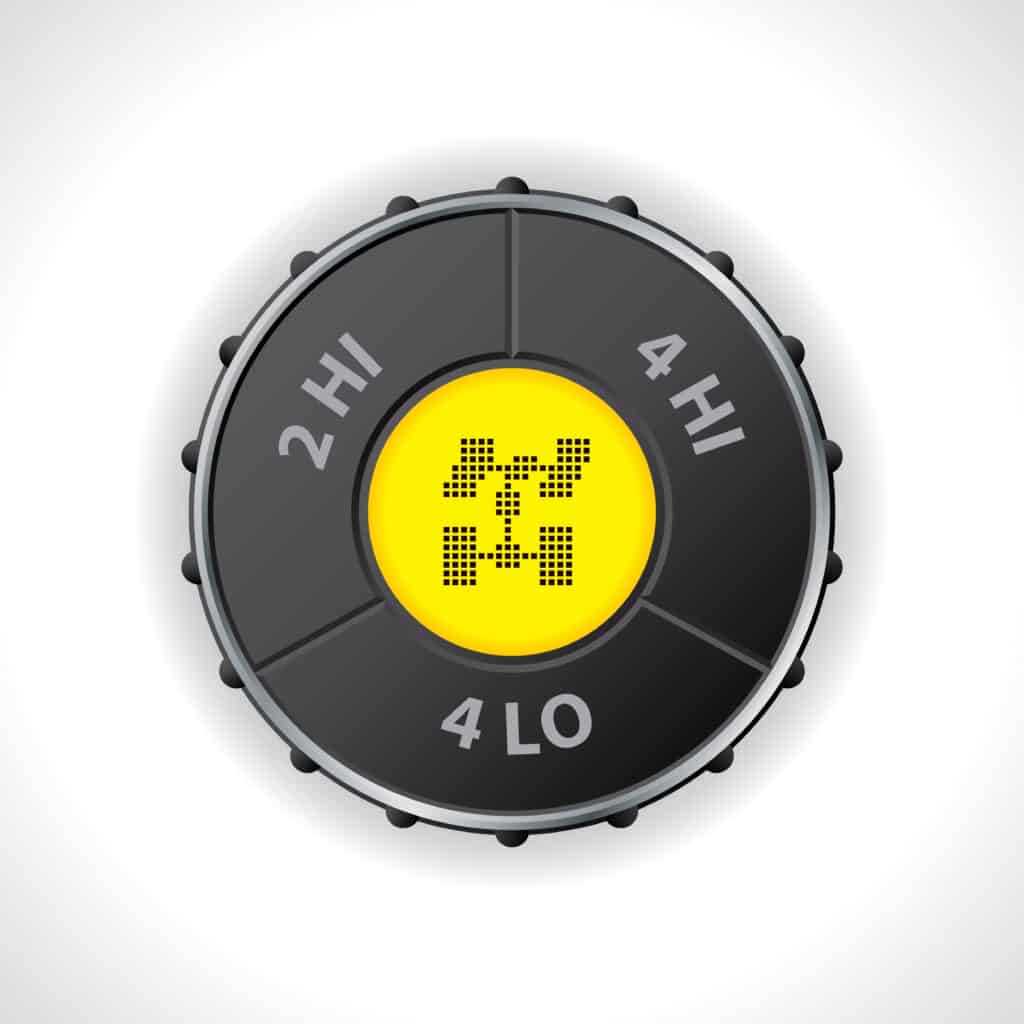 Think of it just like that, 4WD Low means the car will be slower and need to move at a slower speed in order to be effective and not cause damage to the undercarriage of the vehicle, which can essentially make a vehicle useless.
4WD Low should be used in instances where the vehicle is having extreme difficulty getting through tough situations, such as sand, creeks, over boulders, and so forth. The lower speed helps the tires to gain traction and be able to grip whatever is slippery or uphill.
Now, for 4WD High, means the vehicle can be going around 55 MPH to be used because the tires don't have to grip the ground as much as 4WD Low. It should be used in situations such as through winter storms on highways, or when the vehicle has the possibility of hydroplaning in the rain.
4WD High means that the vehicle can be in a higher gear to be used, and can prove to be extremely useful when in situations when all four tires need to be utilized to keep the vehicle stable and on the ground, but not driving too horribly fast where the tires can stabilize themselves on the ground.
The winter is usually the best time to use 4WD High, it really helps in keeping the car stable and moving at a quicker pace than without using 4WD.
What's the Difference Between 4WD and AWD
Okay, we know that 4WD comes in both Low and High gears, which serve different purposes for different reasons. However, another element, known as All Wheel Drive (AWD) is something else entirely different.
So, what is AWD? This might sound completely stupid, but AWD means that all four tires are turning at the same time. So, that means that there are cars that come with 2WD, and this comes with either the front-wheel or rear-wheel drive. 2WD doesn't allow for a lot of control, as it means that only two wheels are moving at all times rather than all four.
2WD cars don't come with 4WD, and they're usually just cars rather than a truck or Jeep. 2WD just means that two tires are rotating at the same time, and not all four, which is indicated by the 2 and 4 in the names.
Most people who purchase a car either want to have AWD or 4WD because there is more control and it means the car is more stable when all four wheels are moving in a synchronized way. Especially if you happen to live in an area where there are more winter storms or monsoon season. Basically, this just means it's easier to control the car when in harsh weather or going through difficult terrain.
What are the Best Vehicles that Have 4WD High?
Funnily enough, there are quite a lot of options to choose from when it comes to wanting a 4WD vehicle. Plenty of vehicles that come with different price points and what kind of package you're looking for. So, here is a small list of options to choose from that may be helpful in your search for the right vehicle for you.
Jeep Wrangler
This is one of the best options if you're looking for something a little bit tougher that still looks great while off-roading. This either comes in a two-door or four-door option, as well as being able to take the doors off which makes for more off-roading fun. If you're looking to get something that's built tough, do it in style as well.
To be more specific, it has a 4:1 low-range gear ratio, 33-inch all-terrain tires, locking rear and front heavy-duty axles, and off-road rock rails. These can be a deal-breaker when it comes to utilizing 4WD. The appeal is the ability to roll over rocks and get through anything with ease.
2020 Land Rover Defender
This is a newer model for 2020 year, which makes it extremely exciting, but also a bit of an experiment. The best thing about this vehicle is that it was built entirely for off-roading adventures. This SUV has all of the latest technology that adventurers are looking for.
The Defender, just like all of the other Land Rover vehicles, comes equipped with a Terrain Response 2 system. What this does is automatically monitor the terrain and alter the vehicle's systems for maximum traction against whatever you need to drive on, climb, or whatever you need to get through either day to day or when you're off trailblazing.
This is a great feature for those who just want to drive instead of worrying about monitoring the gears and traction control. It can also be taken out of "auto" and can be changed manually.
Toyota Land Cruiser (2021)
Don't be fooled by an SUV, this may just be the next best choice for your needs or even your family. What is probably one of the most attractive elements of this car is that it has a Multi-Terrain Select system, which gives drivers the ability to choose from five different modes depending on the type of terrain for maximum traction.
Not only that, but it has a 5.7-liter V8 engine that produces 381 horsepower. Yes, plenty of horsepower under the hood to push things to the limit while keeping you safe as possible.
Jeep Grand Cherokee
Having 4WD capabilities is the only thing that matters, so don't be detoured by the fact that it looks more like a family car than anything else. What's nice is that the Grand Cherokee is a bit customizable, having four different four-wheel-drive systems to choose from.
One of the more popular options is the Quadra-Trac II, which has a two-speed transfer case and four different drive modes to pick from.
If that isn't customized enough, then you can choose from four different engine options. Of course, the V8 has 707 horsepower. It's a great SUV to choose from, and choosing what you want makes it even better to customize it just enough to what you're looking for.
2021 Lexus GX
This is what the latest and greatest in technology and car manufacturing can produce. Not only is it beautiful, but you can customize it to just about whatever you want it to be for your specific needs. The number of luxury features you can choose from is truly limitless, giving you all of the capabilities of comfort while also adventuring in style.
The V8 engine may make that power hard to handle, but when going through harsh weather conditions, you can do just about anything. Some extra additives that are really helpful when it comes to utilizing 4WD are a multi-terrain monitor, crawl control, and Lexus' multi-terrain select system.