Here's How Fast Can You Drive In 4×4 High?
This post may contain affiliate links. As an Amazon affiliate, I earn from qualifying purchases.
It's more popular than ever to be driving a vehicle that has some serious off-roading capability. Regardless of whether you're driving a Jeep or a pickup truck, you may be the owner of one of these vehicles for the first time. It can actually be a little intimidating when using one of these vehicles with so many different settings meant for so many situations. While every one of the vehicles on our list has a great purpose and can really be a beast, there are also situations that are not right for certain settings.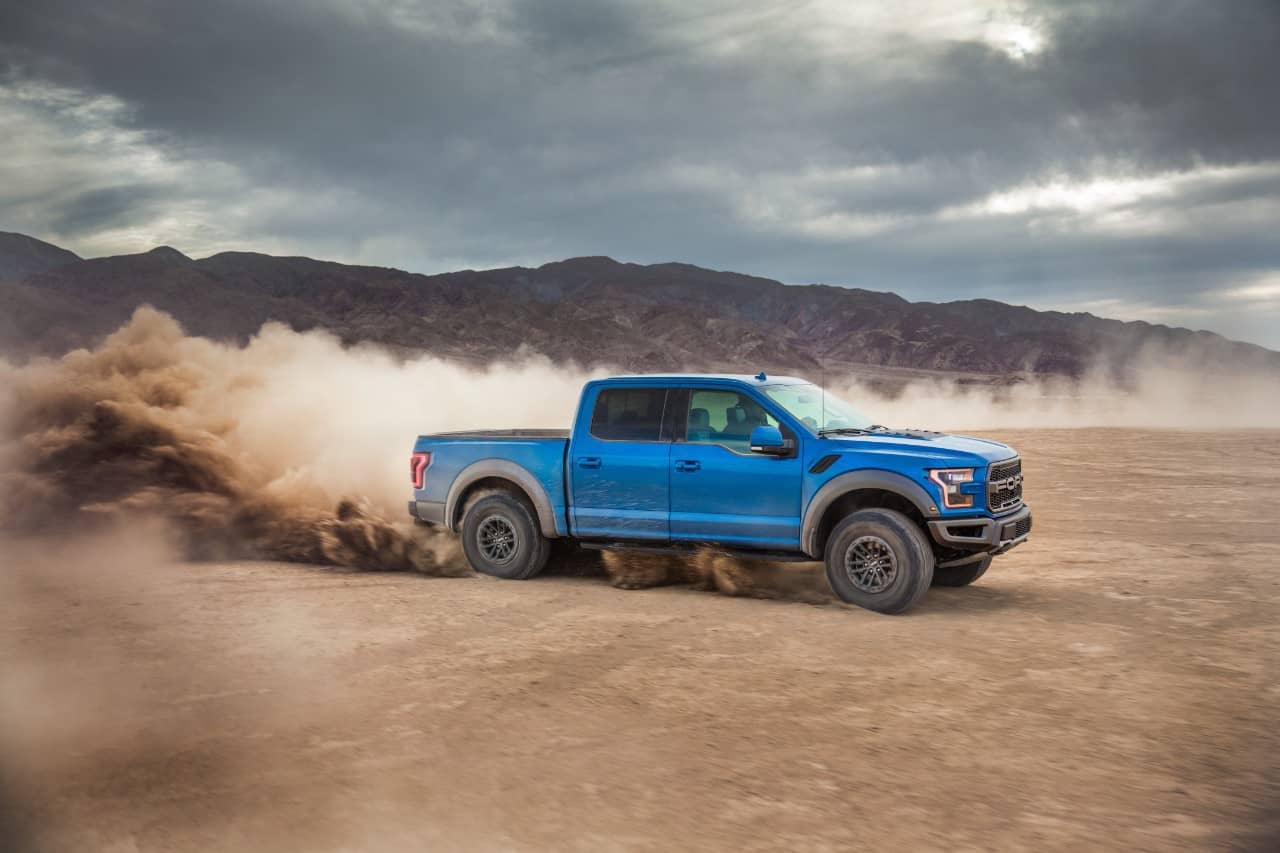 It would not be good to try to drive down the highway in 4×4 Low, for example. Most of our focus today will go into the 4×4 High setting of various models so that you can check your vehicle's information or if you are a buyer who thinks that 4×4 High will be a regular part of your commute, you should be able to compare these different models easily.
How Fast Can You Drive In 4 High?
55 MPH is the fastest you should drive when using 4×4 high. 55 miles per hour is the "speed limit." Driving beyond this speed could damage your four wheel drive system.
However, some manufacturer guidelines will set a different 4h speed limit depending on the vehicle's model. For this reason, we put together a model-by-model analysis.
Keep reading, and you will find all the research we found when trying to determine how fast you can drive an SUV or truck in 4×4 high mode.
How Fast Can You Drive In 4×4 High? A Make and Model Comparison:
What is the Difference Between 4×4 High and 4×4 Low?
The first thing to know when discussing all of these drive options is that your manufacturer may have a different name for a certain setting. It's important to refer to your manufacturer specifications and make sure that what any article tells you matches how they want you to use your vehicle. That will prevent any mistakes and help you use your vehicle properly.
Generally speaking, 4×4 High and 4×4 Low are both four-wheel drive settings. Four-wheel drive means that the power in your vehicle will be going to all four wheels instead of just two of them. This allows your car to have more traction in situations that don't have much traction to be found, like slippery roads or deep sand.
These modes are used for different driving conditions and are not the same thing. However, they are both utilized quite well in inclement weather. If you are going to be driving at highway speeds, it probably makes a lot more sense to keep your vehicle in 4×4 automatic because otherwise, you are going to be causing damage to your vehicle unnecessarily.
4×4 High is your best bet when you're travelling above 15 miles per hour. This would be a steady pace on roads but you are worried about conditions.
Basically, if you're in the snow or ice and it's a consistent pace, and you think things are going to be slick, this is the best usage of 4×4 High. It can be used in certain off-road or dirt road situations as well, but it is not designed to be used in normal and dry conditions on regular flat roads full-time.
If you run 4×4 High in those situations, you're going to take the possibility that you are doing damage to your vehicle – something that no one wants to do.
4×4 Low is your best bet when you are in hardcore work mode. Generally, if you're staying under 15 miles per hour, you are going to get the best use out of 4×4 Low.
This drive setting means that max power is being sent to all of your wheels. It is way too much power for any normal driving to be done, and if you are going over that 15 mph limit, you may be starting to damage your truck.
This is great gear for off-roading, especially tackling a difficult section of the trail. It's also ideal for trying to climb a steep incline. The last use of 4×4 Low that makes a lot of sense is if you are pulling something extremely heavy. (remember, this is not designed to be used long-term down a flat road)
Driving in Inclement Weather
We are about to discuss a lot of driving speeds and different numbers for different models of SUVs and trucks that are some of the most common on the marketplace.
However, what this article can not touch on are the specific weather conditions where you are right now. We cannot determine what is safe or unsafe for you specifically when you are traveling.
You should always only drive as fast as weather conditions allow for safe travel. It's important to know the limitations of your vehicle, but please keep in mind that limitations give you the upper range of possible; it is not the optimal way to attack every problem.
So regardless of what you're driving, you need to make sure that your vehicle stays under your control at all times. It's not worth the risk of danger to you, your passengers, or other drivers simply to make it to your destination a few minutes faster.
Stay safe and use good common sense and defensive driving abilities to help protect yourself if driving on highways or busy areas. Remember, just because your vehicle comes equipped with 4×4 settings, which will attack snow and ice in an easier method, it does not mean that everyone on the road has the same luxury that you do.
If they run into you, it can be just as dangerous of a situation, so try to drive with a "defensive" mindset that helps you watch out for potential hazards before they happen.
With all of that out of the way, let's get into some specific models and how well they perform in 4×4 High.
How Fast Can You Drive in 4×4 High in an F150?
The Ford F-150 is an awesome modern full-size pickup truck. It's a vehicle that has some of the best hauling and towing capabilities seen in its class. However, it also offers drivers a lot of comfort in the driver's seat, and passengers should be comfortable as well.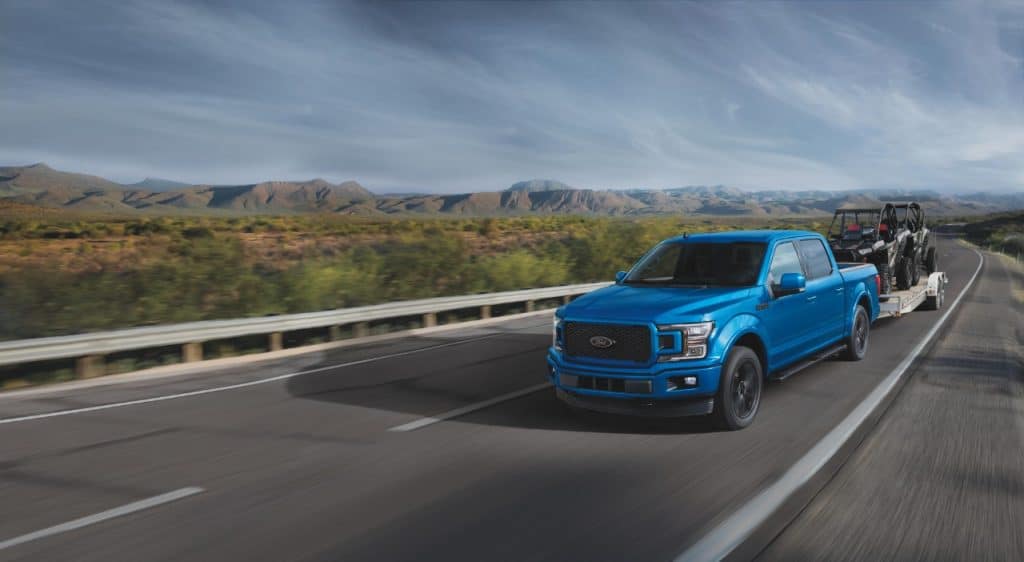 When driving in 4×4 High, there isn't really a top speed listed in any manufacturer information. However, it would make sense that if your conditions are completely clear and you are driving without snow or ice, you should take yourself out of 4×4 High.
Most people agree that a reasonable max speed for the F150 would be 60 mph. That would keep you safe in any inclement weather, however, would still keep you moving pretty quickly.
Regardless of whether you are driving the XL or a nicer Platinum or Limited model, you should find that you can reach speeds of 55-60 or so safely in for f150 4-wheel drive high.
How Fast Can You Drive in 4×4 High in an F250?
The Ford F-250 is a super-duty truck that is becoming more and more common for the everyday user, due to the improvements Ford continues to make.
If you think that the F250 is only a work truck, you may be stuck in a time past. This thing certainly makes a great work truck, but you are also becoming more capable of bringing the family along if you need to.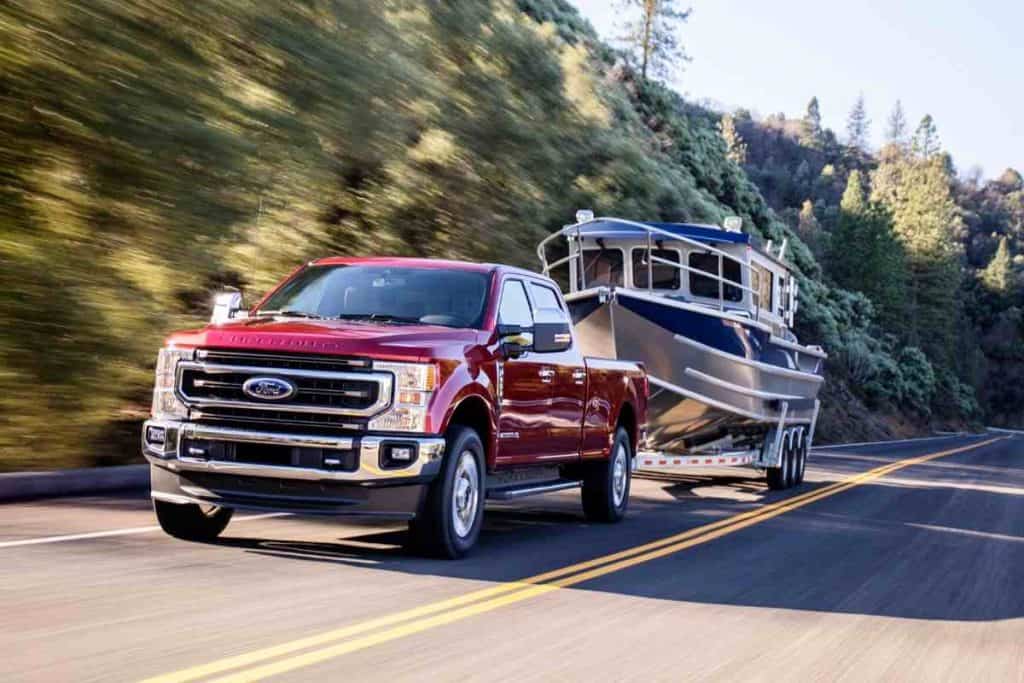 The F-250 finds a sweet spot in between the light-duty capabilities of the F-150, and it is less expensive than either of the 350 or 450 models. That puts the F-250 in a popular spot, especially among those who may have a sudden need for such a powerful truck.
For this truck, you are going to be best served by keeping it at a 55 mph max when driving in 4×4 High. If you go any higher than that speed, you are eventually risking some vehicle damage and you are probably not even driving in the most appropriate setting if you feel like you have so much traction that you could go faster.
Limiting yourself to 55 may seem harsh, but it will be the best to keep everyone in your vehicle and yourself safe as well.
How Fast Can You Drive in 4×4 High in a Jeep Wrangler?
The Jeep Wrangler has long been the most popular model for customers who are looking for a day-to-day SUV that can still go anywhere and do anything.
The Wrangler is almost famous in that regard, as many people use it to adventure on the weekend and simply drive it to work when the week starts.
That rugged spirit of adventure can get the Wrangler through a lot of inclement weather as well.
Regardless of whether this vehicle is climbing rocks on the trail or getting you to work through the snow or mud, it is a reliable and durable vehicle that has a lot of comfort on the inside as well.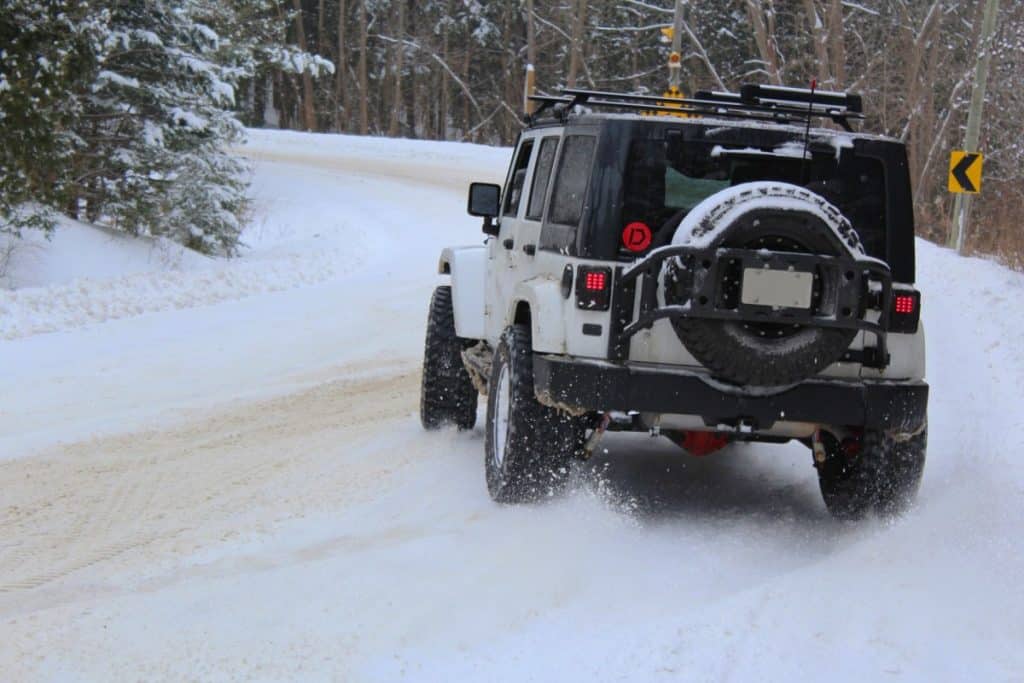 Jeep has done a great job with the Wrangler, and it shows based on all of their happy customers.
When using 4×4 High Range in a Jeep Wrangler, you really shouldn't push too far over 45 mph.
This may be slightly lower than some other numbers found in other models, but the Jeep's slightly smaller size compared to some trucks or heavy-duty models means that you should decrease speeds and make sure that you are being completely safe on the highways.
How Fast Can You Drive in 4×4 High in a Silverado?
The Chevy Silverado is a fascinating truck that has gone through a lot of recent design changes. The Silverado now gets much better fuel mileage which is great for budget-conscious owners.
It also has a distinct style from the other trucks in its industry and has a new diesel engine offering that will allow owners to bump up their towing capacity to really get the most out of their vehicle.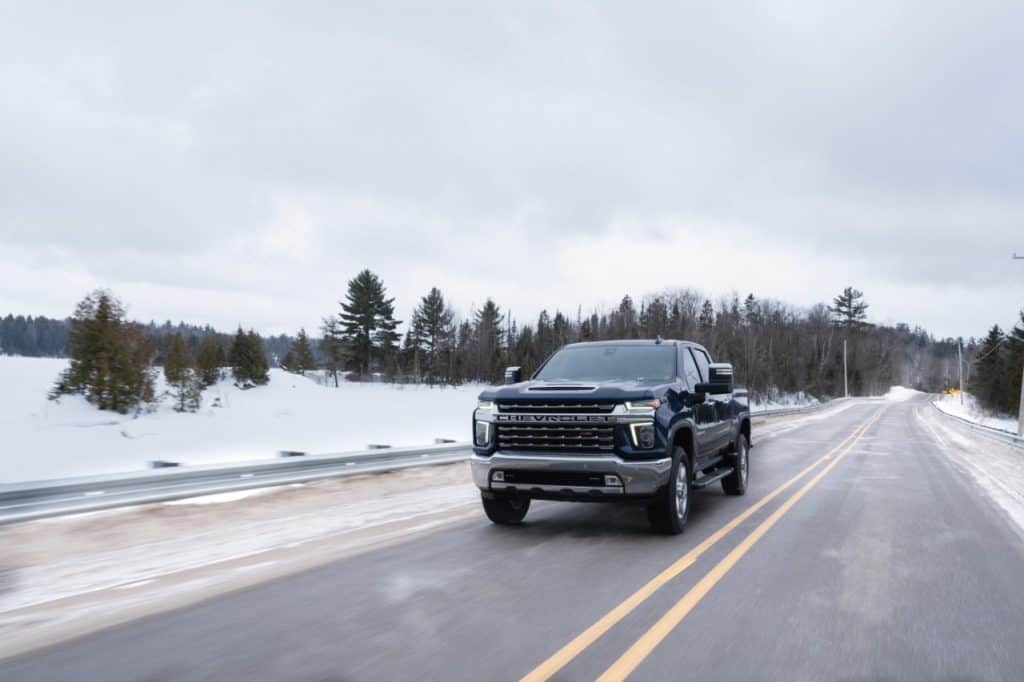 On top of that diesel engine, there are also some engine upgrades that are available that can mean even more power for your Silverado. The options that you go with when buying will be dependent on what you are looking to spend and how much your truck performance matters to you, of course.
What's the maximum speed you can drive in 4wd with the Silverado? It would be best to max out at the 40-50 mph range for this truck.
This should be an acceptable range because you do not need to be operating 4×4 High on dry pavement, so 40-50 mph will get you where you need to go in inclement weather, and it should help the Silverado's wheels grip the surface of the ground effectively whether in snow or ice.
How Fast Can You Drive in 4×4 High in a Dodge Ram?
The Dodge Ram has gone through some recent design changes, but is still showing up consistently at the top of "Best Truck" ratings. That's a testament to the people at Dodge who are committed to making sure that the Ram stays relevant moving into the future of the marketplace.
One of the best things that the Ram offers is a comfortable ride that feels like it could be happening in a mid-size car. The noise and comfort that you get while traveling down the highway are seen as exceptional.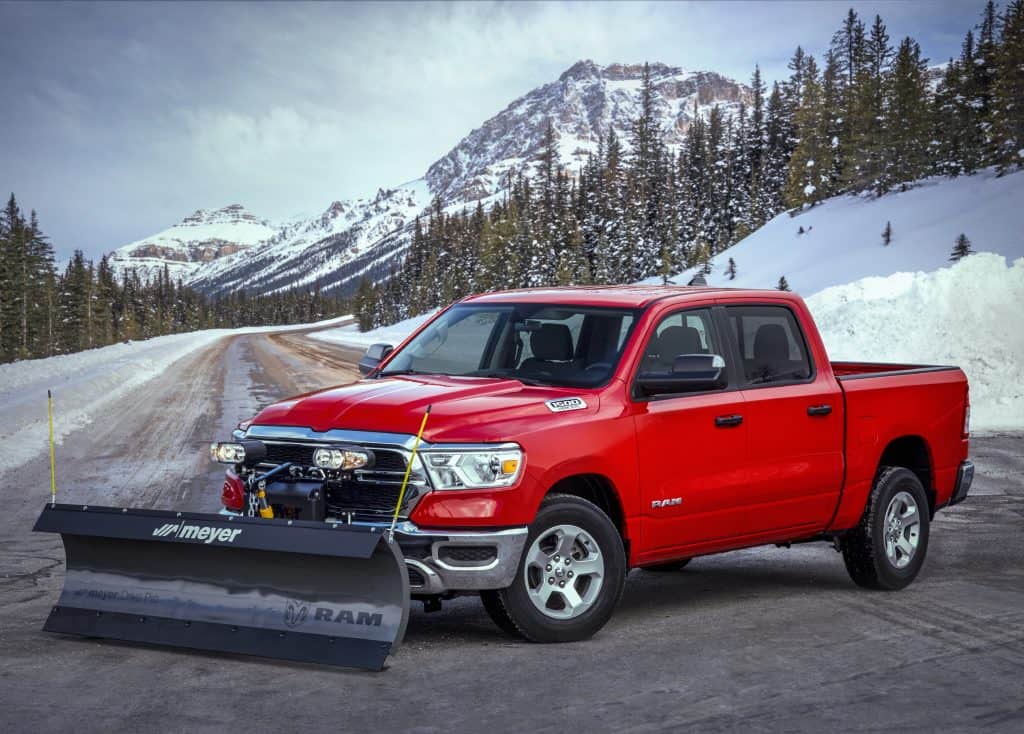 You also get a lot of comfort inside the cabin as well due to some great design and material choices. The seats are comfortable, the touchscreen is easy to navigate, and most passengers will almost feel right at home as they travel down the road.
So, what happens when the weather turns? Maximum speed can you drive in four wheel drive in the Dodge Ram? Most experts agree that a maximum speed range of 55 to 60 mph would be an appropriate max speed for the Ram.
However, there is some talk that you really wouldn't damage anything if driving faster; it would be best to play it safe and drive for the conditions you're in – keeping the 55 as a max will help you do that.
How Fast Can You Drive in 4×4 High in a Toyota Tacoma?
The Toyota Tacoma is one of the best midsize pickup trucks you can find. It can be a lot of things to all people, but it is really known for being a pickup truck that is also manageable as far as letting other people drive with you. Essentially, it doesn't just have to be a truck you work in and then let sit in your driveway.
There are a ton of trim packages that offer a lot of different variations of the Tacoma but the TRD Pro is the top of the line package that gives you a ton of off-roading prowess.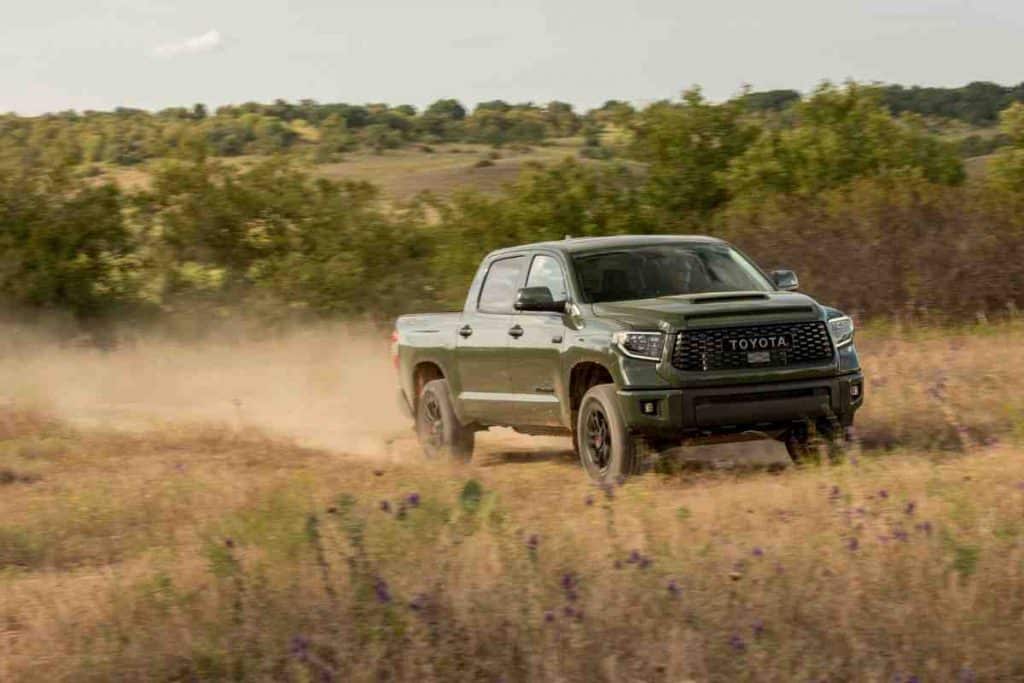 Regardless of which trim package you are driving, you still want to know how fast you can drive in four-wheel drive?
The answer will depend on a lot of factors, including how fast weather conditions are allowing you to drive. You should never engage Tacoma's 4×4 High setting when simply traveling down the road on a bright sunny day. However, if you need it due to snow or ice or some other factor, it would be best to keep your speed under 55 mph.
Above that speed, you run the risk of overheating some things underneath the hood and damaging the drivetrain system.
How Fast Can You Drive in 4×4 High in an F350?
Driving an F-350 is an awesome experience. Ford has a heavy-duty beast here that is capable of some amazing things when it comes to towing and hauling. While it is similar to the F-250, it comes with some extra muscle to make sure you can get the job done at the end of the day.
While that muscle is important, Ford has also paid close attention to what drivers want inside the cabin which with the F-350 includes a ton of tech stuff and even a wifi hotspot.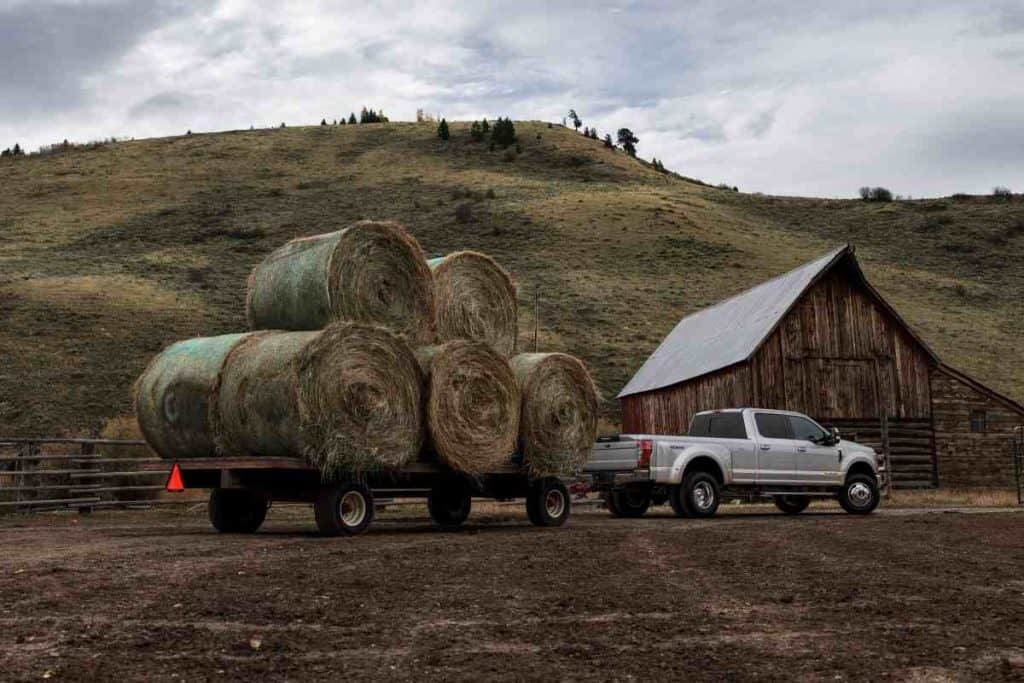 When your truck is dealing with wifi, it's clear that you have a high-ticket item that can simply do more than pull things around the farm.
So what is the maximum speed for four-wheel drive in the F-350? Similar to the other Ford truck models, it is recommended that you do not exceed 55 mph when engaged in 4×4 High.
This will help make sure that your truck doesn't overwork and nothing gets agitated when trying to add in all of the extra power the F-350 has.
It's better to be safe than sorry, and if the weather is rough anyway, it makes a lot of sense to take your time and make sure your equipment is safe.
How Fast Can You Drive in 4×4 High in a Jeep Liberty?
The Jeep Liberty is still a popular vehicle out on the road due to the budget-friendly nature of the vehicle. While it may not be the most friendly vehicle when it comes to fuel mileage, it can still get the job done when off-roading, and it isn't terrible to drive on the road either.
If anything, the Liberty may be a bit too focused on the off-road because some people report a bit of an uncomfortable ride on the road.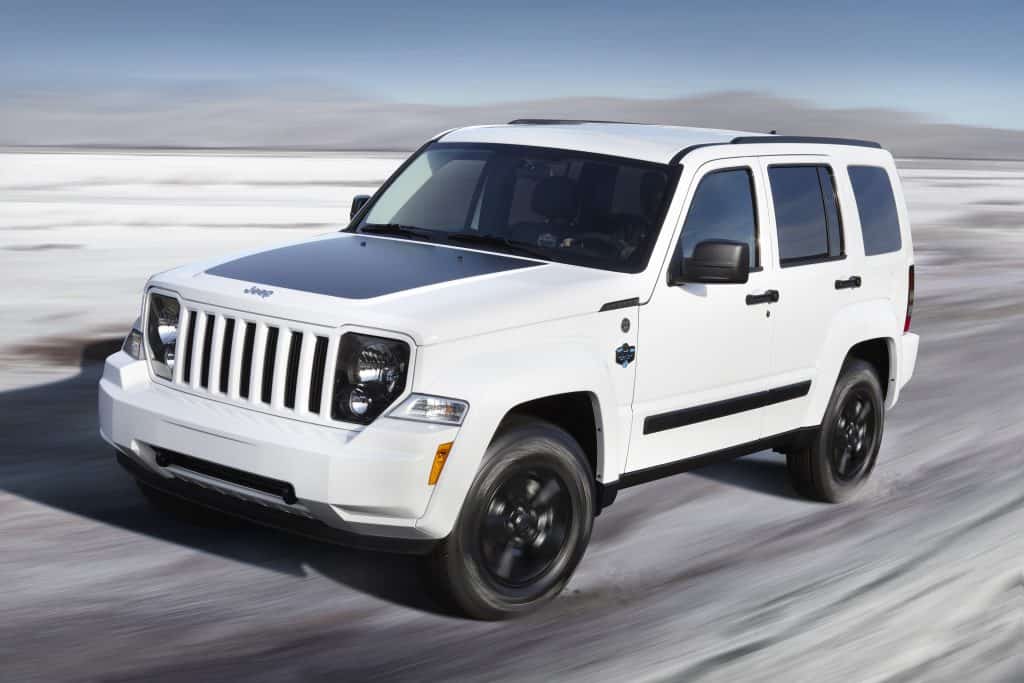 These problems may seem like they'd get worse when the weather deteriorates. However, the Jeep Liberty does give its driver a fair amount of traction when driving in the snow and ice.
How fast can you drive in 4 high when you have a Liberty? It's not recommended that you go much over 45 mph.
You should only be engaged in 4 high mode when you are facing a weather struggle, so going faster than that rate is probably ill-advised anyway.
Remember, simply having 4×4 does not guarantee good traction which is why you can often see SUV's wrecked in the middle of a storm. You should always monitor safe driving conditions.
How Fast Can You Drive in 4×4 High in a 4Runner?
The Toyota 4Runner is one of the most unique vehicles available on the marketplace. It sits a whopping seven people, but it can also be used when off-roading and can actually tow up to a fairly decent capacity as well.
The 4Runner is going to be popular among customers for a long time based on those specs alone.
There are a lot of people out there with larger families who aren't quite ready to give up on all of their adventuring ways, and for that type of individual, a 4Runner makes a ton of sense.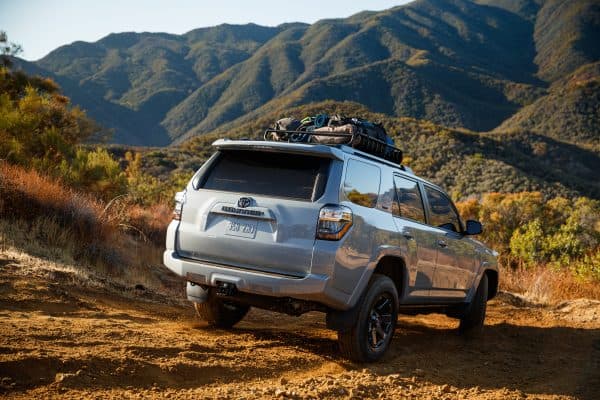 However, when you have your family onboard, you probably feel a heightened sense of awareness and safety when driving in poor weather.
How fast can you drive in 4×4 high? You should not go above 50-55 mph when driving 4×4 High in a 4Runner. Any higher than this, and you may be risking damage to your vehicle, but the bigger factor is related to physics.
If you are traveling faster than 55 mph in inclement weather, you are risking a lot because you are going to find it hard to stop even with the added traction.
Things can change quickly, and you may need to adapt to other drivers on the road as well, so be sure to slow down and keep yourself, your family, and any other drivers on the road safe.
4×4 High FAQ
Here are some of the most frequently asked questions when it comes to 4×4 systems and driving at different speeds.
If 4×4 High is used when driving in snow and ice, what is my 4×4 Low Mode good for?
The Low Range of 4×4 mode is used for when you are in rough terrain or a towing situation. This is when you need a ton of torque and speed is almost irrelevant.
If you are on a steep climb or are almost completely stuck, that would be the best time to use your 4×4 Low Mode.
Adding a massive amount of torque does not mean that you are providing the safest possible driving mode if you would be cruising down a snowy road, so do not try to take bits and pieces of information and change what your goals are.
The 4×4 Low driving mode is simply the best for very low speeds and very extreme situations.
Is 4×4 High only good in snow, ice, and other blizzard conditions?
These are excellent situations to use your 4×4 High drive mode. 4×4 High is great at controlling your vehicle, whether it is snow or ice that is causing your vehicle to have issues with the traction that it needs.
Another good situation for using 4×4 High is if you have some sort of gravel road or a rocky road that does not have great traction.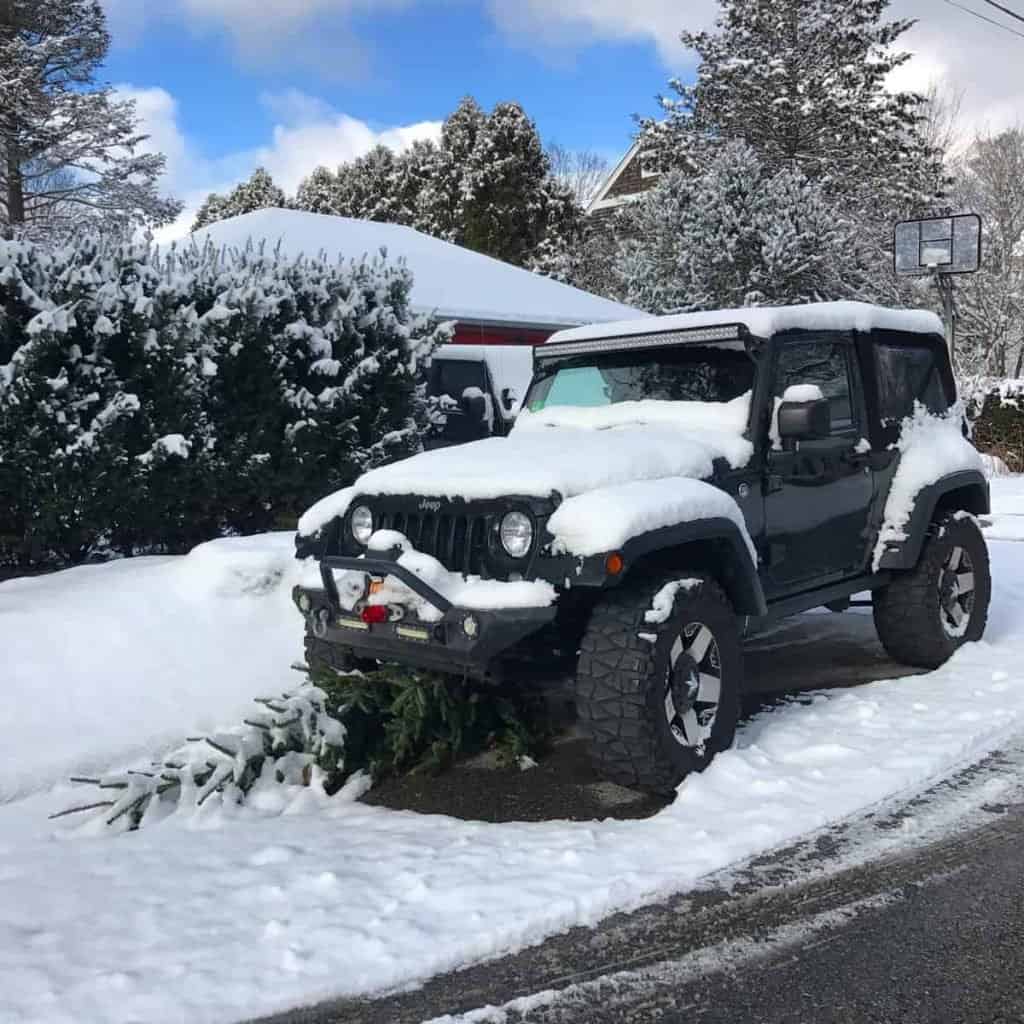 It isn't really necessary to use it in that situation if you are creeping along; however, if you are out in the open somewhere and feel like you're losing traction, it would definitely be appropriate to use 4×4 High to gain traction as long as you are keeping your vehicle under the appropriate maximum speed.
Are there any concerns about shifting into 4×4 High Mode?
There could be. You should refer to the instructions provided by your manufacturer for any kind of question about shifting into this specific mode.
It is not appropriate to use 4×4 High Mode when you are traveling at high speed down a normal road, so trying to shift in or out of 4×4 High Mode when you are moving at a very fast speed could be problematic.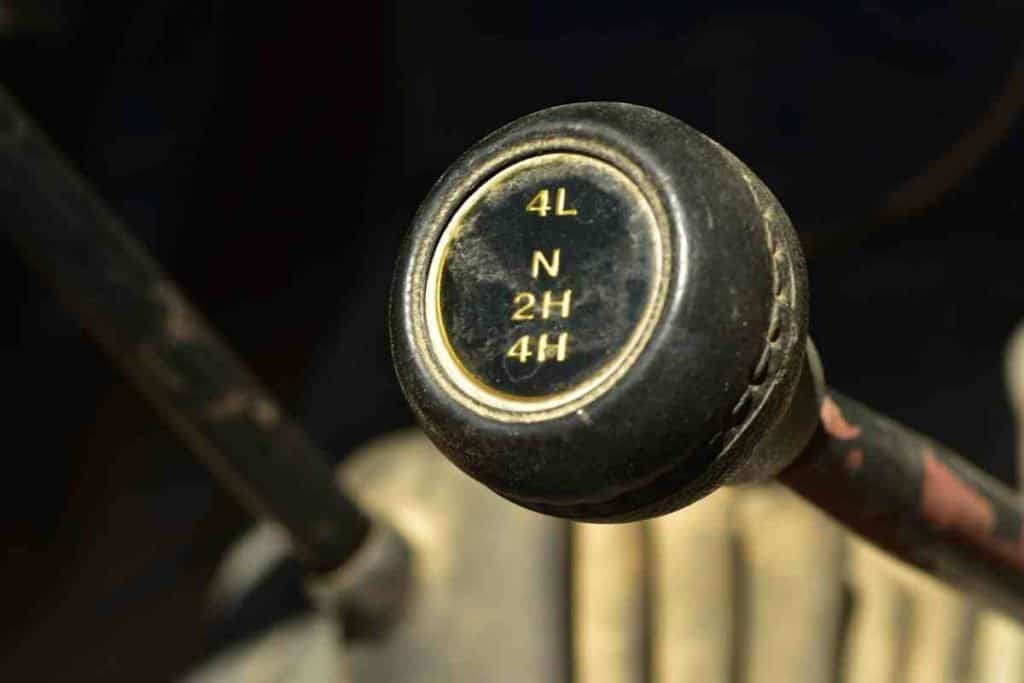 Even if you continue to operate your vehicle in a safe manner, it could be causing problems underneath the hood, so you will definitely want to read your operating manual and see what it has to say about your vehicle.
Is there a maximum amount of time that my vehicle can stay in 4×4 High?
While most people only get concerned about how fast you can drive in a four wheel drive vehicle in high, some others want to know if it is appropriate for longer amounts of time.
As long as the conditions are appropriate, it doesn't seem like the amount of time that you drive would really be an issue. However, if you are starting to operate in what would be considered "normal" driving conditions, then you may have an issue, and you may want to consider checking what your manufacturer has said about the situation.
Conclusion
Using your four wheel drive is the best way to handle inclement weather properly. The most important thing you can do to keep your vehicle operating safely and smoothly is to check your manufacturer settings and information to learn the best ways to use your vehicle at optimal settings.
Another thing that you should watch out for is false confidence when it comes to driving in the snow or ice. Some people think that because their vehicle is in 4×4 High, they have it completely made and don't need as much focus. This could not be farther from the truth.
Be sure to watch out for other hazards that you may not see coming, as things can change a lot faster in the Winter. Additionally, you should always be on the lookout for other vehicles as they may not be as well equipped to handle the icy conditions as your vehicle is.
Finally, never try to drive your vehicle in 4×4 High mode when the conditions are clear, and driving is considered normal. This can really damage your car and could cause you problems down the road even if everything feels fine at the time.