Which Jeep SUV is Most Reliable?
If you love Jeeps and you're looking for a new around-town SUV, reliability is probably on your mind. Jeeps are known for their ability to traverse rough terrain and perform well in a variety of conditions. You have come to the right brand for reliability, but which Jeep SUV is best?
According to consumer surveys, the 2021 Jeep Grand Cherokee is the most reliable Jeep SUV. With a consumer reliability rating of 80/100, the Grand Cherokee Jeep will have fewer repairs and a longer life. A Jeep Wrangler is also a very reliable choice, especially if it suits your desired use.
Shopping for a new car is an important process, so all the facts should be considered before purchasing one. Read on to discover if the Grand Cherokee is the option for you!
What Makes the Jeep Grand Cherokee so Reliable?
What does the rating score tell us?
The reliability rating is a score based on consumer surveys that indicate the likelihood of issues and future repairs. The higher the rating, the longer your vehicle will hold up and the fewer repairs you'll face in your car's lifetime. Resale value is also affected by how reliable your vehicle is. This is another reason to take a look at the reliability score of your vehicle.
Common Issues
Here are some common issues in previous Jeep Grand Cherokee models:
Engine starting and stalling issues
Rough gear shifting and transmission issues
Occasional electrical problems
Gear shift design flaws
While these are serious issues, they occurred on previous models and many have been corrected in the most recent model. The most common issues found in the 2021 Grand Cherokee are with the electrical system.
One of the biggest issues the Grand Cherokee has had across all models and years has been the failure of the totally integrated power module (TIPM).
The TIPM is responsible for sending power to the rest of the vehicle. It's a complex computer board with fuses. It can affect multiple electrical areas of your vehicle, including starting the engine, headlight and taillight malfunction, fuel pump failure and burnout, and loss of power to windshield wipers.
The average cost to repair a bad TIPM is $1,200, and you can't afford to leave this problem unaddressed. On average, the vehicles that need this repair are at or under 40,000 miles. This can be a hefty repair to face right off the bat, but after this issue is resolved, a lot of your future electrical concerns can be put to rest.
Average Annual Repair Costs
The average cost for maintenance and repair for a Jeep Grand Cherokee is around $600. The average for midsize SUVs is $573, and the average for all vehicles is $652.
While the repair costs land on the high side of most vehicles, the Grand Cherokee offers a long life of about 20 years. Many cars today aren't built with the same durability and won't last quite as long.
Jeep is known for creating tough and rugged vehicles, so it makes sense that repairs would be a bit more expensive. The overall quality of a Jeep is very high, and this initial design increases its lifetime tremendously.
Grand Cherokee vs Wrangler
While the Jeep Grand Cherokee is a very reliable and family-friendly SUV, the Wrangler should be considered as well. A Wrangler might be the better choice if you are looking for a more rugged vehicle that can handle difficult terrain more easily.
The Wrangler ranked only two points below the Grand Cherokee in the consumer reliability rating with a score of 78/100. It also ranks 14th overall in compact SUVs, similar to the 14th place rank in midsize SUVs that the Grand Cherokee scored.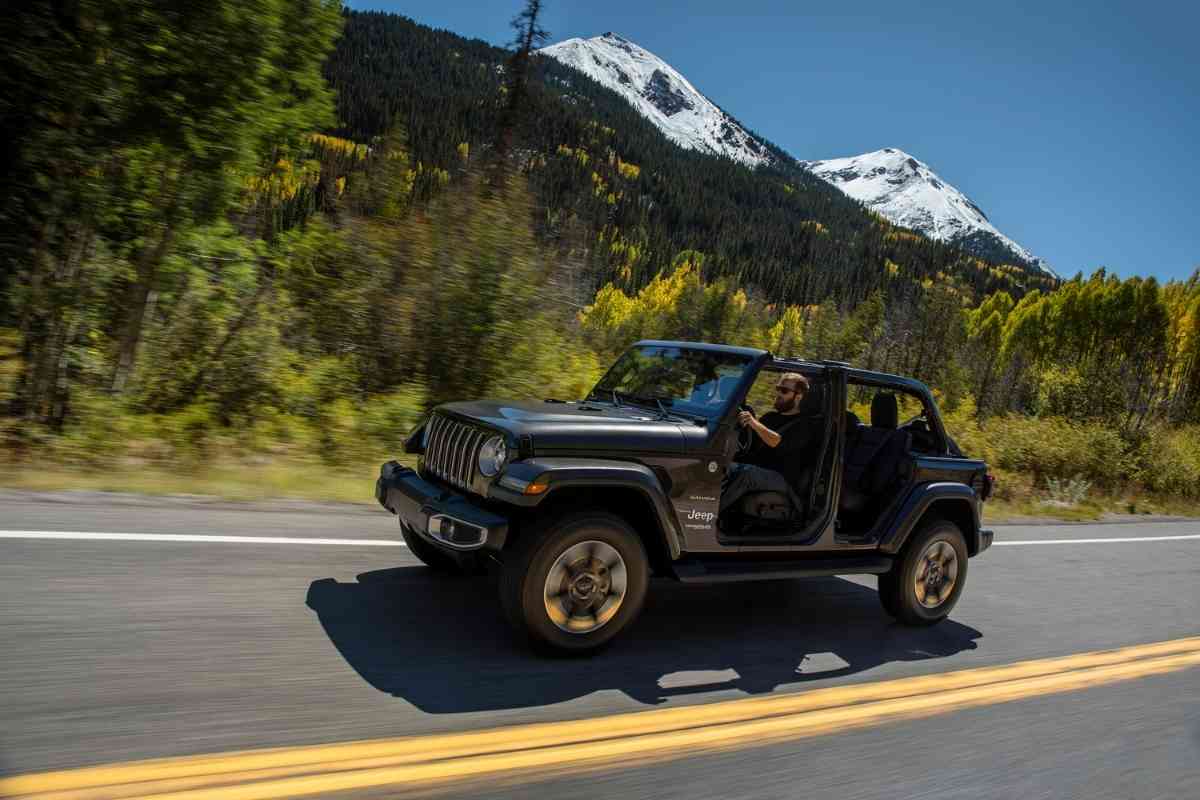 Your reliability greatly depends on what you use the vehicle for, so, when looking at the two vehicles together, it's important to think about how you'll be using your new SUV.
The Wrangler definitely beats out all other makes and models when it comes to rock climbing and extreme terrain. Jeep is known for the rugged Wrangler and its durability in off-road conditions. 
The Wrangler is behind the Grand Cherokee when it comes to interior comfort and on-road handling. On the other hand, the Grand Cherokee is built to be a more comfortable around-town vehicle.
Jeep Grand Cherokee
Pros
Rugged off-road capability
Powerful engine lineup
User-friendly infotainment system
Cons
Below-average fuel economy
Small cargo area for a midsize SUV
Firm ride quality
Low safety score for the class
Jeep Wrangler
Pros
Incredible off-road ability
User-friendly infotainment system
Spacious seats
Potent turbocharged engines are available
Cons
Poor gas mileage
Rougher ride than many competitors
Subpar safety score
Recalls
According to cars.usnews.com, neither the 2021 Jeep Grand Cherokee nor the 2021 Jeep Wrangler have had a safety recall issued. In terms of manufacturing quality, they haven't had major problems. This doesn't mean they're perfect, but it is a point in their favor.
And both the 2021 Jeep Wrangler and the 2021 Jeep Grand Cherokee have a three-year/36,000 mile guaranteed warranty from Jeep, and a five-year/60,000-mile powertrain warranty.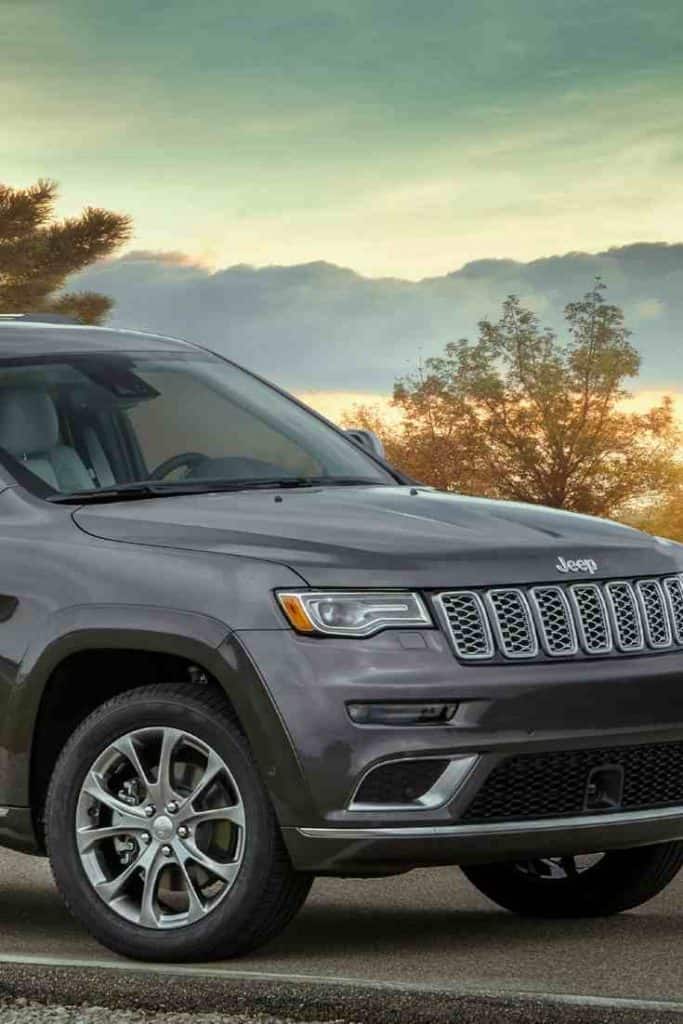 Other Features
As far as SUVs go, the Jeep Grand Cherokee with a V6 engine has excellent gas mileage at 25 mpg. The Grand Cherokee also has a V8 engine option, which increases towing capacity considerably, but also negatively affects gas mileage.
Speaking of towing capacity, the V6 engine in the base Grand Cherokee model can tow up to 3,500 lbs. The V8 Grand Cherokee engine can tow up to 7,200 lbs.
The interior of the Grand Cherokee is more evidence of the great care Jeep has put into this model. It is leather upholstered and made for comfort and longevity. The dash features a 7-inch infotainment screen and analog gauges.
The Jeep has a substantial amount of cargo space, ranking second in mid-size SUVs for most cargo space. The hatch trunk has 36 cubic feet of space and 68 cubic feet with the rear seats folded down. This spacious design wasn't just considered for the cargo space, but the whole vehicle has a comfortable amount of seating space for all the passengers as well.