Will 33-inch Tires Fit On A Stock Jeep Wrangler TJ?
The Jeep Wrangler TJ generation is one of the most iconic in the SUV's history. It not only brought back the famous round headlights but also kept a simple, iconic design reminisced of the earliest Willy's Jeeps.
As with any Wrangler, the TJ is a fan favorite when it comes to modifications, and one of the easiest to do is fit larger tires. People install these tires for many reasons, with one of the most popular tire-sisbeing 33 inches. The Wrangler has killer looks; with these, it becomes more imposing. Also, it can improve the vehicle's already legendary offroading abilities, allowing you to tackle the roughest trails. 
These upgrades have drawbacks, mainly because the TJ isn't one of the biggest Wranglers. Plus, some people don't want to invest in a body lift kit or any other expensive modification. Instead, they want to install them with as little work as possible.  So, it's common for people to ask whether 33-inch tires will fit on a stock Jeep Wrangler TJ? Let's find out.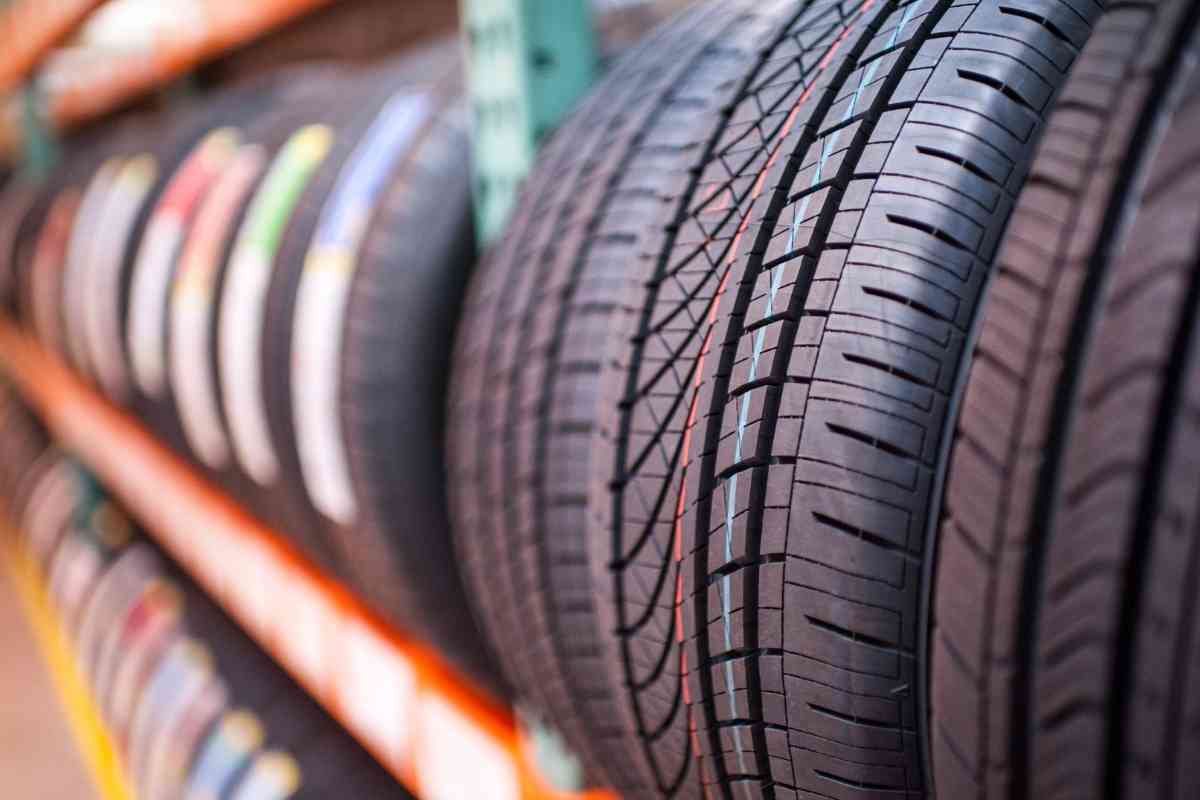 Table of Contents
Will 33-inch tires fit on a stock Jeep Wrangler TJ?
33-inch tires will not fit on a stock Jeep Wrangler TJ if you don't do any modifications. Let's expand and dive deeper into what this means. The TJ isn't the biggest of the Wrangler family and doesn't have a lot of room on the fenders and wheel wells.
Fitting 33-inch tires will generate issues in two main points. First, any tire 11 inches or wider will likely rub off against the fenders. With this width and diameter, the tires can come in contact with the frame when turning. 
Other problems could arise from fitting 33-inch tires on a stock Wrangler TJ. For one, the tires could rub off when turning the wheel. This causes premature wear and strains vital components such as steering and suspension. Such a situation becomes more critical when you're offroading. In this case, you could end up with severe damage.
What's the biggest tire you can fit on a stock Jeep Wrangler TJ?
Since it entered the market in 1996, the Jeep Wrangler TJ came with an option to fit 30-inch tires. Yet, for some, it just wasn't enough. So, more and more people inquired about the biggest tire without needing any modifications.
If this is your case, you're looking at a 31×10.5-inch tire. This is an excellent fit for the Wrangler TJ, as it looks good and gives you more grip when offroading. Also, since there's no need for modifications, putting them on is a breeze.
With 31×10.5-inch tires, you will be able to offroad with ease. Neither steering nor suspension components will feed added strain, and if your tires rub off against the frame, you can install spacers. They are quick fixes, but it's rare to find cases in which you need them.
What if you want bigger tires? Does this mean you can't fit 33-inch tires on a Jeep Wrangler TJ? Not at all! It's all about making the correct modifications, and one of the most popular to consider is a lift kit.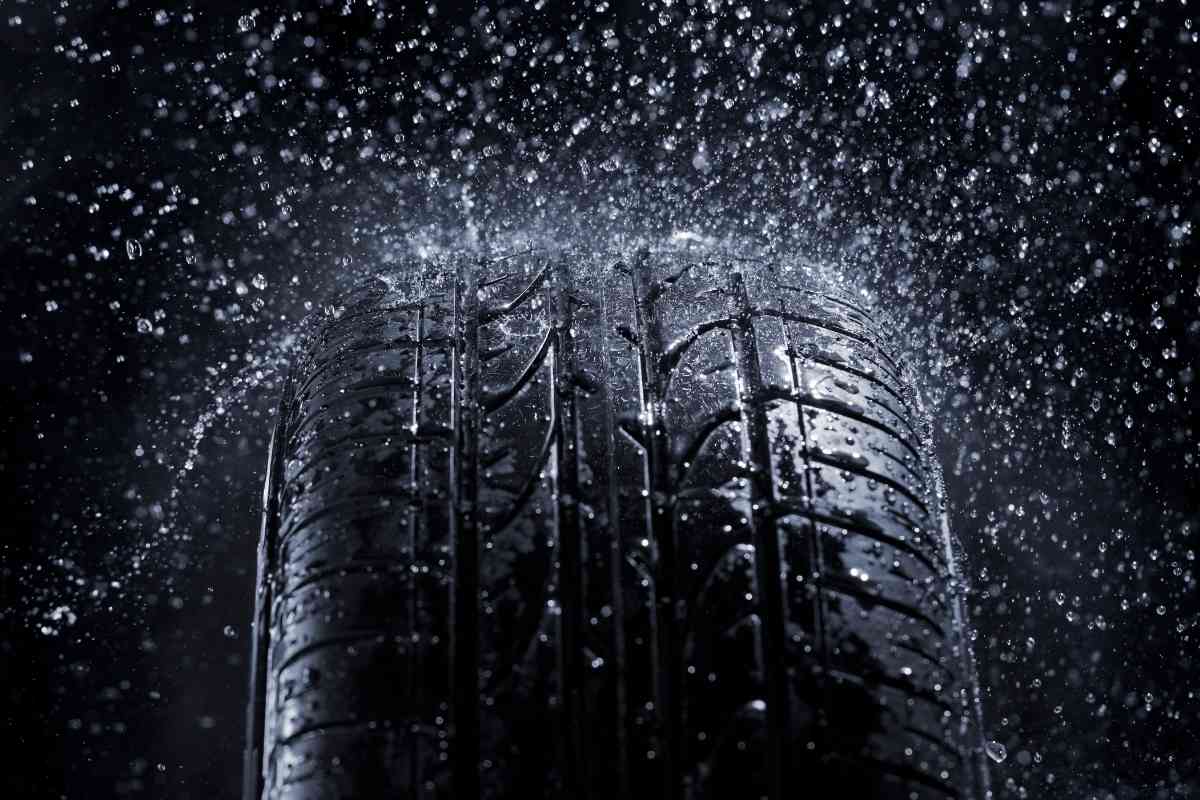 What size lift kit do you need to fit 33-inch tires on a Jeep Wrangler TJ?
There are many opinions on the internet, and it's hard to find a consensus. While some YouTube videos say that you can fit 33-inch tires on a stock Wrangler TJ, they omit various details. For example, they don't dive deep into how much strain there is on suspension and steering.
Plus, they rarely show the vehicles offroading, and that's a concerning sign. That's because, even if you squeeze a 33-inch tire on any year's stock TJ, any bump or grind against walls could damage your ride, and many don't want to drive in a straight line. That's not what the Wrangler was born to do.
On the other hand, some say that you need a lot of inches to fit 33-inch tires, which isn't exactly true. In fact, you can go overboard with lifting your ride, and this leads to stability and handling issues.
There are two common modifications that you can do if you want to fit 33-inch tires on the Wrangler TJ. Let's go through them.
4″ suspension lift kit
It's important to clarify that any lift kit more than 2.5″ on a Wrangler TJ will need you to fit a slip-yoke eliminator and a CV driveshaft that fits the increased distance. This gives you enough clearance to avoid damaging your undercarriage.
The CV driveshaft (or CV joint) helps transfer power from the transmission to the wheels, and if you increase the distance between them, you can add strain and damage components.
With that being said, you can install a 4″ lift kit on a Wrangler TJ to fit 33-inch tires. To ensure that your ride handles well, you should add 2″ bump stop extensions in the front and 2.25″ in the back. With these extras, plus the appropriate CV shaft, your Wrangler should handle great and look even better.
2-3″ suspension lift kit
The modification isn't as drastic in this case, but you still need some additional components. Ideally, you should add 1.25″ bump stop extensions in the front and back while adding a 1″ motor mount.
These modifications could also require you to extend the brake lines and sway bar components. While all these details seem like a hassle, it's much safer to go along the lines of changing them before you wear parts out or, worse, run into handling issues.
Can you use a leveling kit to fit 33-inch tires on a Jeep TJ?
In some vehicles, with the addition of a leveling kit, there's enough room to fit 33-inch tires. Furthermore, a leveling kit doesn't change any of the performance aspects of your vehicle.
This makes it ideal for those who want light offroading and have a budget to fulfill. In addition, leveling kits are easy to install and need almost no extra tools.
The problem is that leveling kits usually add only 1″ to the front and 2″ to the back. Unfortunately, as we've seen in previous sections, this isn't enough to properly fit 33-inch tires while handling them correctly.
Using leveling kits with 31-inch tires, your Wrangler TJ will look great. In fact, it's a welcome modification that doesn't require any other changes to mechanical components. Plus, that add lift, as small as it is, will look great.
Closing thoughts
The Jeep Wrangler TJ is one of the most popular SUVs, though it's becoming rarer due to its age. That's sad, given it's got iconic looks and outstanding offroading abilities.
The Wrangler TJ came with optional 30-inch tires; the biggest tires you can fit on a stock TJ are 31×10.5″. With these, you will not need any modifications, and your vehicle will handle great both on and off the road.
For some, 31-inch tires aren't enough, so they want to install 33-inch tires, and unfortunately, these don't fit in a Wrangler TJ.
If you're going to do this, then you need a lift kit. Regardless of what you might find on the web, it's best to fit the most complete lift kits within your budget to avoid damage to your vehicle.
In the case of the Wrangler TJ, anything beyond 2.5″ in the lift will require you to change other components, such as a CV shaft, longer brake lines, and add bump stop extensions. While it might sound like a lot, it's best to do this while fitting the tires, as you will lower the chances of damage.
Finally, it's essential to keep in mind that all modifications can affect a vehicle's performance, even only fitting bigger tires. So, when you do so, keep in mind that you can feel changes in aspects such as handling, fuel performance, and ride quality.