Will 35-inch Tires Fit Toyota Tundra? (Revealed!)
This post may contain affiliate links. As an Amazon affiliate, I earn from qualifying purchases.
Toyota may not be as famous for its powerful trucks as, say, Chevrolet or Ford, but the Toyota Tundra is a strong model that makes a statement all on its own. It can go off-roading and pull a considerable amount of weight and can accommodate a variety of different wheel and tire sizes. However, the question remains as to whether or not the Tundra can fit 35-inch tires.
It is, indeed, possible to fit 35-inch tires on a Tundra. However, since these are bigger and the Tundra is most often outfitted with smaller ones, the truck may need different rims. It is also possible that better suspension or even a lift kit will be necessary for them to fit.
If you've never owned a Tundra before, you undoubtedly have some questions about installation, maintenance, and what the limits are. Here are a few tips about fitting your Tundra with the best tires as well as ways to keep it in good shape. Hopefully, knowing this might help you to know the best thing to do for your Tundra.
Choosing the Right Tires & Lifts
If we're being honest, it doesn't matter much what kind of tires you choose for your Tundra as long as you know exactly how to outfit it. As mentioned earlier, 35-inch tires will work for a Tundra, but it's almost always necessary to get the truck lifted if it is to be able to accommodate the tires completely and correctly.
So, it matters a whole lot more which kind of lift kit you have installed on your Tundra. Some of these lift kits might wind up being a tad expensive, however, if you want something that is going to serve your truck well over a long period, then spending that money might be well worth it. There are several lift kits out there that should serve you well. Here are a few of them.
Supreme Suspensions Full Lift Kit
The Supreme Suspensions kit will give your Tundra a three-inch lift in both the front and the rear. It comes with all the necessary hardware, aluminum spacers, square bend U-bolts, and plenty more. The only catch to having this kit is that it's mostly only compatible with older models and rarely newer ones. However, if you are the owner of a Tundra from 1999 on up, you should be very happy with this one.
KSP Tundra Levelling Kit
The KSP Kit, too, is compatible with older trucks but not many newer ones. However, this one is only $50 on Amazon, making it a great deal for you if you need something that will work with a smaller budget. This one will also give your truck an intimidating, rough look that is perfect for off-roading and will turn some heads for sure.
ReadyLift 2″ R SST Lift Kit
The ReadyLift is compatible with most Tundra models so you're safe there. This one will allow your truck to maintain its nice factory ride but still give it a cool lift. It will provide you with sway bar drop brackets, skid plate spacers, and a whole lot more. Plus, this one is only $250 on Amazon, a real deal!
You can go here to find more reliable lift kit options for your Tundra!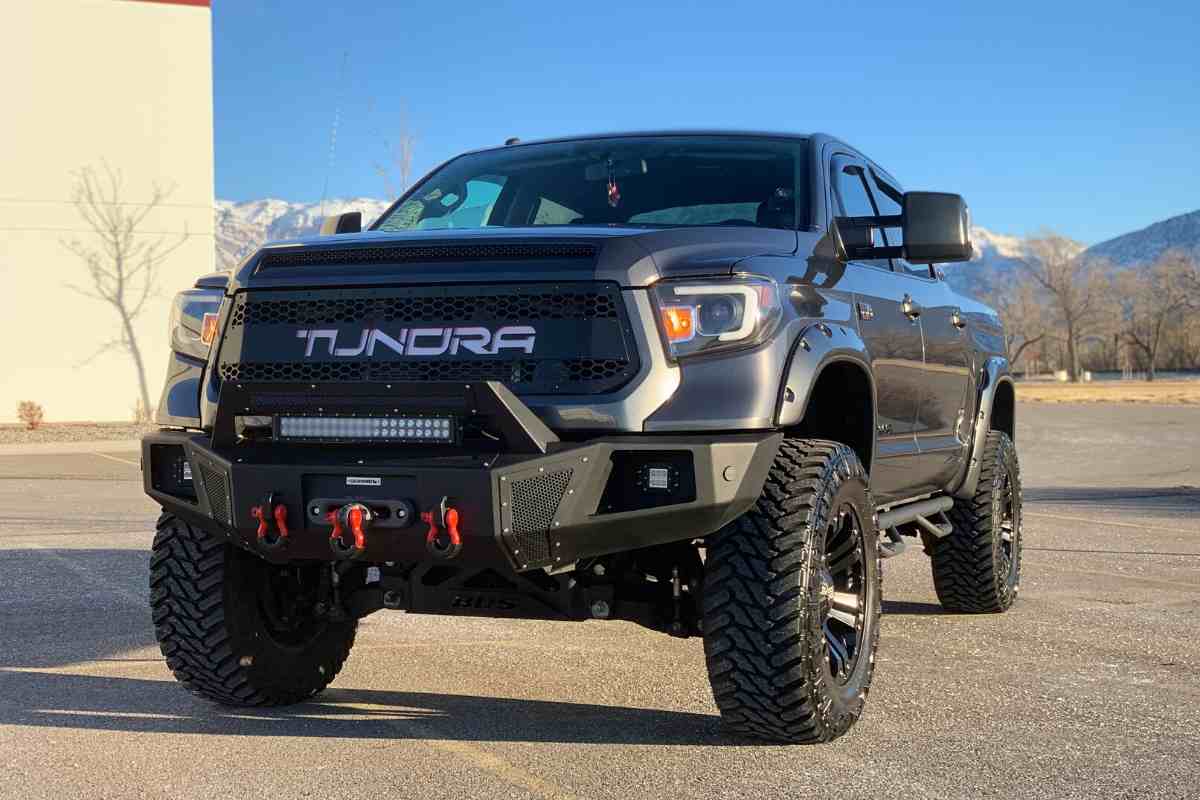 Pros and Cons
Now that you have a better idea of what kind of lift kit(s) you should be looking for, some pros and cons might be in order. Read on to learn about a few pros and cons of lift kits and the Toyota Tundra as well. It is important to understand these completely before you go out and buy anything.
Tundra Pros and Cons
First, we should discuss the Tundra's off-roading power. Toyota is not typically as famous as, say, Chevrolet, for its off-roaders. However, the Tundra has created a good name for itself in that you can take it off-roading with no problem. It has some good horsepower and options for a 4WD drivetrain. Plus, with its TRD Pro package, you'll have all the off-roading features and tools that you could ever want (including traction control!).
Safety is key when you're going off-roading and the Tundra will provide you with plenty of it. Newer Tundras especially come with plenty of safety features and systems including advanced cruise control, the Safety Sense P system, collision sensors and alerts, and much, much more. If nothing else, buy a Tundra for its security and safety.
Unfortunately, as quite a few trucks go, the Tundra is quite the gas guzzler. It has a combined fuel efficiency level of 15 MPG which is pretty weak for a newer truck. Of course, it's difficult for trucks as large and powerful as the Tundra to have awesome fuel efficiency, but there are a few competitors that might be able to do a little better.
Read more about the Tundra's pros and cons here!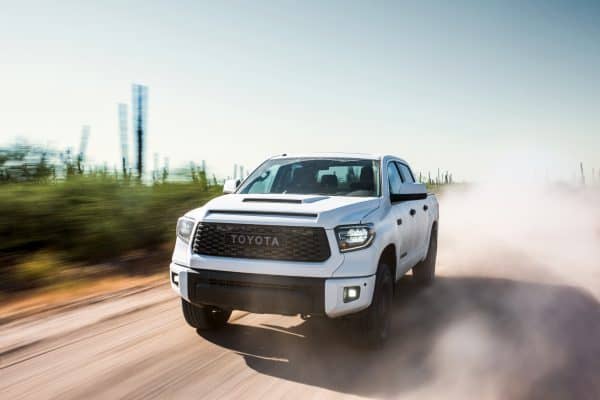 Lift Kit Pros and Cons
As you can see, a lift kit is pretty much always necessary for a Tundra with 35-inch wheels. The good news is that most of them are not unreasonably expensive. There are a few that can go for a couple thousand dollars or more, but there are also others like the KSP Kit that cost as little as $50. Most of the time, buying and installing a lift kit will not break the bank.
There are even a few kits that can be installed right in your garage. Of course, you will need to have all the necessary expertise to do this (because lift kit installation is a big job) but if you've got that expertise and a friend to help you, it won't be any worse than your everyday car maintenance.
Unfortunately, personal installation is not always recommended. Doing so can be not only painfully time-consuming but quite complicated. The entire body of your truck will have to be lifted, the kit installed, and then bolted back together again. Since this is the case, it is much wiser to take the truck to a shop to have the kit installed. Alas, that can also run up a substantial bill.