Are Honda SUVs Reliable
This post may contain affiliate links. As an Amazon affiliate, I earn from qualifying purchases.
Buying a car can be tricky, especially when you have no idea what you're in for. There are so many factors that'll play into a decision, but reliability is one of the most important. You're a fan of Honda's SUVs, but will they hold up as you need them to?
Honda SUVs are reliable and have a high resale value, which makes any Honda SUV a great choice for a prospective buyer. Honda's 4 SUVs don't disappoint in any area, from safety tech to curb appeal to comfort in every ride. Honda makes four SUV models: the Pilot, Passport, HR-V, and the CR-V.
Now that you know that Honda SUVs are reliable, you are likely wondering about the features of each of these SUVs. Keep reading to find out more.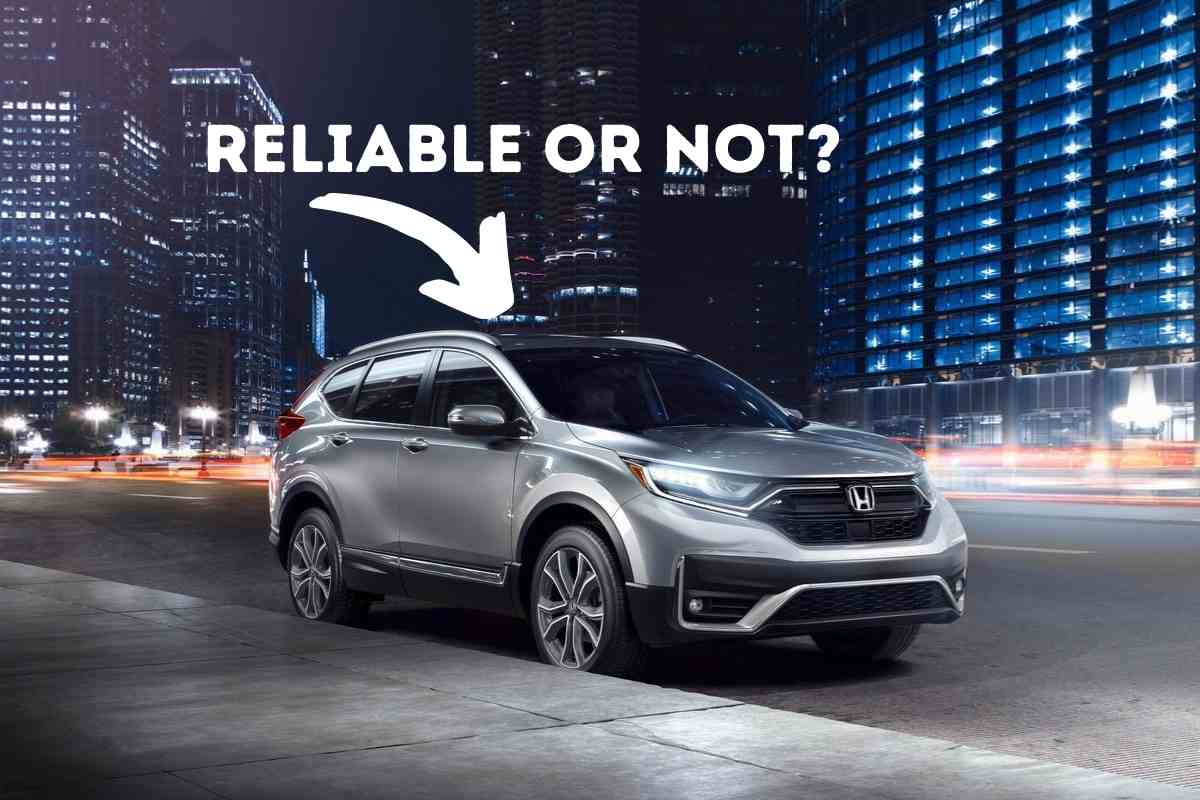 Honda HR-V
The Honda HR-V is the smallest of Honda's SUVs, but definitely not the least capable. The HR-V has been awarded an overall safety rating of 5 stars from the NHTSA (National Highway Traffic Safety Administration), and the 2019 HR-V was called the Best New SUV for Teens by US News.
The Honda HR-V is known for being reliable, and long-lasting. There are hundreds of glowing reviews from HR-V owners on several consumer review sites.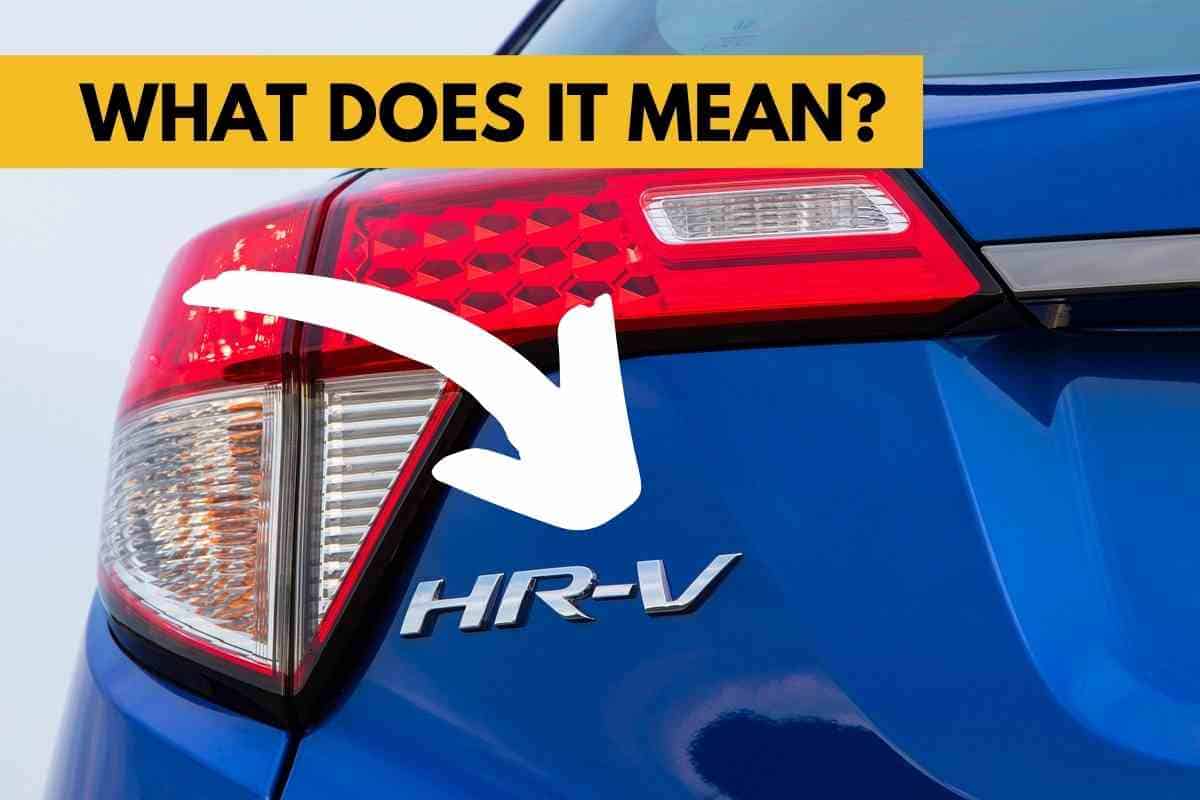 People buy Honda HR-Vs repeatedly over their lifetime, a trend that isn't exclusive to the HR-V: so many Honda owners come back to their favorite SUVs time and time again.
The 2022 Honda HR-V's price starts at $21,420, and it comes in 4 beautiful trims: the LX, Sport, EX, and EX-L.
While the LX and Sport are both phenomenal, the EX and EX-L unlock all the HR-V's potential with extra HondaSensing technologies and convenient perks like heated front seats and lighted vanity mirrors for the driver and front passenger.
Honda CR-V
The Honda CR-V is another great representative of all Honda SUVs as it has a stunning exterior and an extensive list of capabilities.
The 2021 Best Compact SUV for the Money (US News) was also ranked in 2020 by Kelley Blue Book to be one of the 2020 Best Buy: Compact SUVs. As if that wasn't enough, the Honda CR-V has also been named MotorTrend's SUV of the Year several times.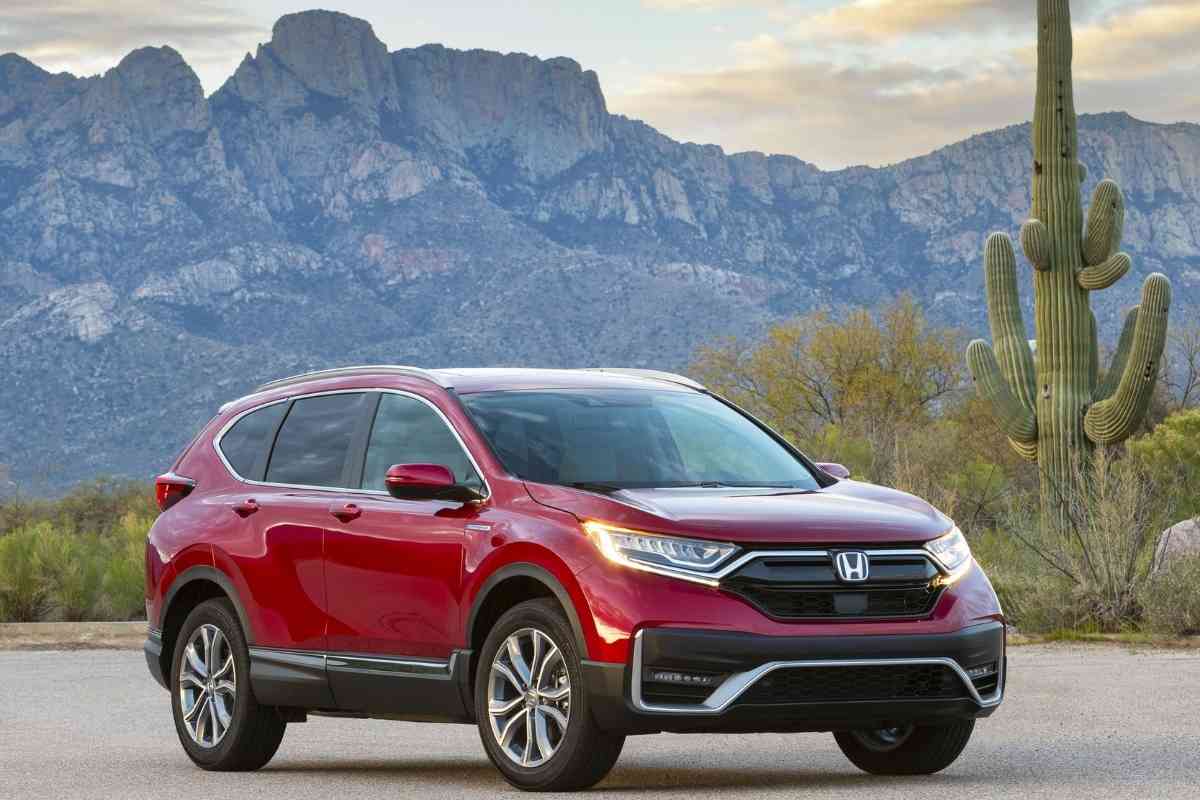 One of the greatest things about the Honda CR-V is that it is available as a hybrid as well as a gas-powered car, so you can choose between them. The 2022 CR-V has an estimated gas mileage of 40/35 MPG in the city and highway respectively.
Like the Honda HR-V, the Honda CR-V has a massive following of buyers that keep coming back to the CR-V, even after test driving its best competitors, including the Toyota RAV4, Ford Escape, and Hyundai Tucson. Owners report that their CR-Vs last a long time, and age very well.
The 2022 Honda CR-V's base trim is priced at $25,750, coming in 8 different trims: the LX, Special Edition, EX, Hybrid EX, EX-L, Hybrid EX-L, Touring, and the Hybrid Touring. Impressively, Honda offers its HondaSensing tech in all trim levels of their CR-V, giving it a bit of an edge over its competitors.
Honda Passport
The Honda Passport is one of Honda's newer models, but it hasn't needed much of a learning curve to become yet another reason that Honda is known for its reliability.
Able to tow up to 5,000 lbs, the 2021 Passport has been ranked by US News as the 2021 Best 2-Row SUV for the Money. This beautiful 2-row SUV is a great choice for those who want a bigger, roomier SUV, but don't need a car that is as large as the Honda Pilot, which can seat up to 8 people.
Owners of the Honda Passport praise the car in a way that makes it seem like it can do no wrong. As with every other Honda SUV, Kelley Blue Book makes sure to list Honda's superior quality, reliability and resale value as one of the greatest pros of a Honda Passport.
Like the CR-V, all Honda Passports are equipped with HondaSensing technology, which is said to be one of the greatest safety technologies available in mainstream vehicles.
When reviewed, the Passport is never ranked down in reliability and is cited by JD Power to have the best resale value. The Honda Passport's starting price is $32,790, and it comes in 4 capable trims: the Sport, EX-L, Touring, and Elite. As you climb up the trim levels, you'll notice luxurious features added to the upper trims that set the Passport apart from all the rest.
Honda Pilot
The Honda Pilot is the largest of Honda's SUVs, and it checks every box for the things that a larger family could want or need in a vehicle with its 8 seats and 3 rows.
Like the HR-V, the Pilot has been ranked 5-stars by the NHTSA for safety, assuring every owner that they're in good hands for every trip, no matter its length. The Honda Pilot, like the Passport, is able to tow up to 5,000 lbs.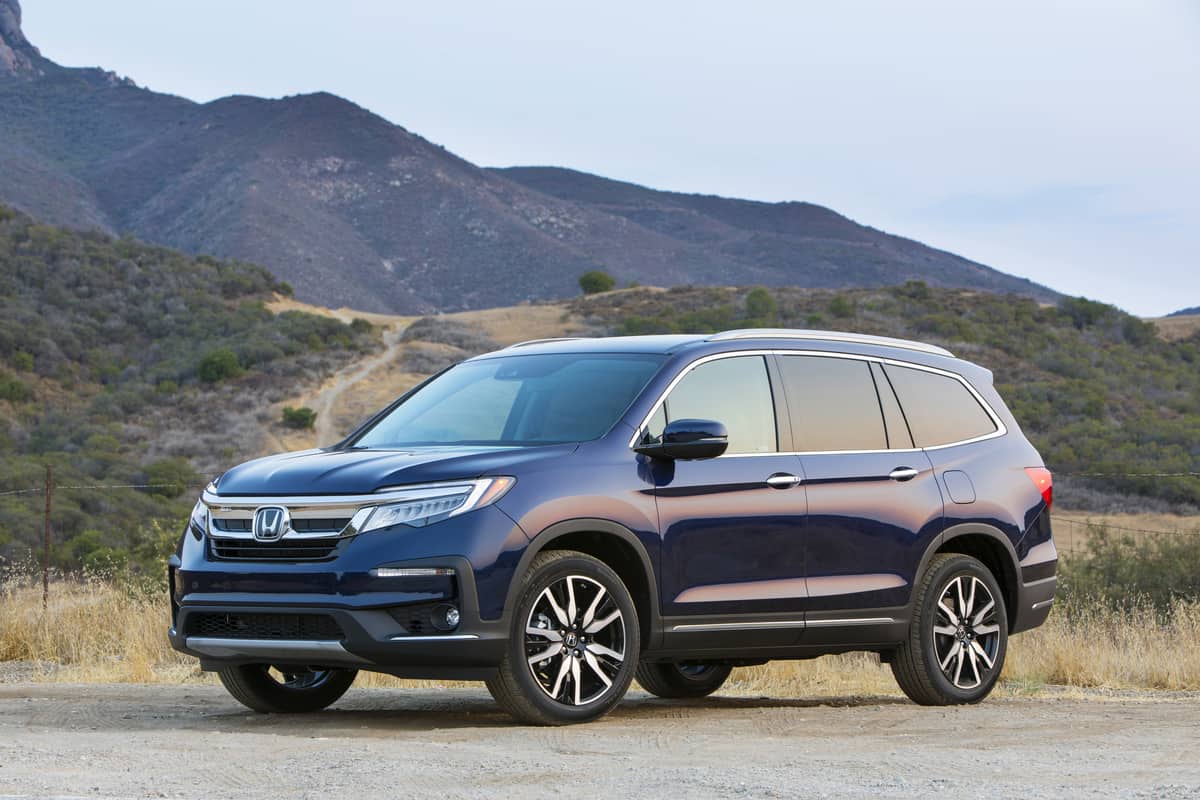 In multitudinous reviews, Honda Pilot owners tell that they always come back to the Pilot because of its comfort, capability, reliability, and style.
Reviewers report quiet, easy, smooth rides and a love for everything about the car that's great enough that they'll buy multiple Hondas in a row, or even at the same time! All Honda Pilots come standard with HondaSensing technologies, too, creating a safer and easier experience for the driver.
And, since we're here, we couldn't mention the Honda Pilot without putting a note in for how gorgeous it is since its redesign in 2016. Though it might not be as showy as the Kia Telluride or Hyundai Palisade, the Pilot definitely has a lot going for it in the style department.
The 2022 Honda Pilot's price starts at $36,830, and it comes in 7 different trims: the Sport, EX-L, Special Edition, TrailSport, Touring, Elite, and Black Edition. Higher trim levels, like the Touring and Elite, come with 2nd-row captain's chairs, offering ease for those climbing into the third row, and additional space in general.