Chevy Equinox Years To Avoid | Plus The 5 Best Chevy Equinox Years (2023 Data)
Do you want to know that are the Chevy Equinox years to avoid? This article explains what are some of the strengths and weaknesses of this popular SUV.
Plus, we dive deep into which are the best years to buy! So, read on to find out what are the best Chevy Equinox years for you.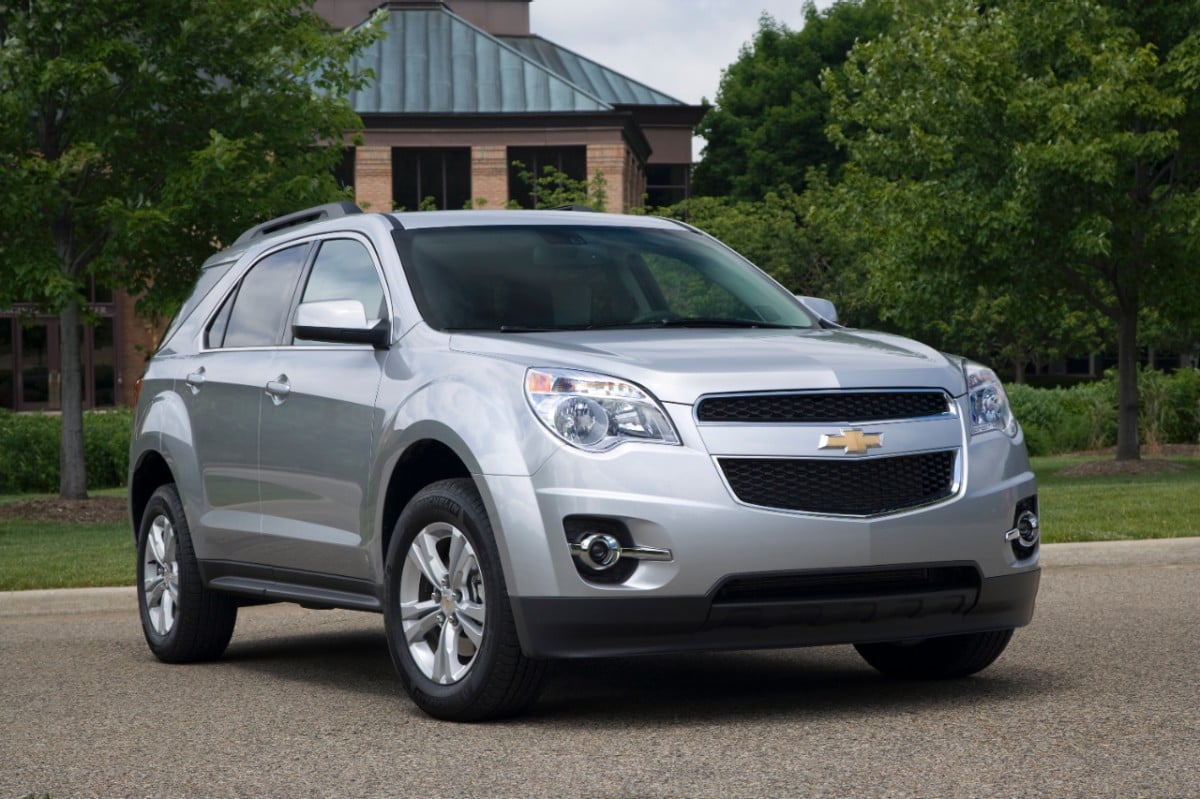 The first generation Chevrolet Equinox was released in 2005, and many models have been released in the following years.
While not Chevrolet's most popular SUV, the Equinox still sells thousands of units per year. Now, the 2022-23 model comes with a newer powerplant, and shades of what the future might bring (see EV photo at the end!).
So, those interested in buying a Chevy Equinox cannot pass up this article. The Chevy Equinox years to avoid are 2013, 2012 and 2010.
After all, since the 2005 model year, you've probably heard rumors that Equinox has been plagued with numerous problems over the years, from transmission failure to excessive oil consumption.
So, if you're looking for the ideal model to buy, know that these issues aren't found every year. In fact, most years of the Equinox are great, affordable, reliable SUVs. So, what are the best years for this SUV, and why are they the best?

Chevy Equinox Years To Avoid
As with any car, it's important to know the worst years for Chevy Equinox models. For example, 2013 was a bad year for this model, and it is considered the worst year for them.
If you find a 2013 model, do not purchase it because you will probably pay a high price for this model, in the form of frequent repairs.
Also, these repairs aren't cheap. For example, the 2013 Equinox was prone to engine problems and fuel pump failure.
Another troublesome year is the 2012 Chevy Equinox. It has many of the problems seen in the 2013 model, but with more frequency.
One leader in the category of Chevy Equinox years to avoid is the 2010 model, as it has more issues than most, three recalls and plenty of engine problems.
Although the 2018 model does get higher gas mileage than the 2021 Chevy Equinox, the latter year is better overall. It has a higher safety rating and is very reliable, although both years for this car are very reliable.
Other model years, such as the 2015 Equinox and the 2007 model, don't have enough issues for us to consider it as part of the Chevy Equinox years to avoid.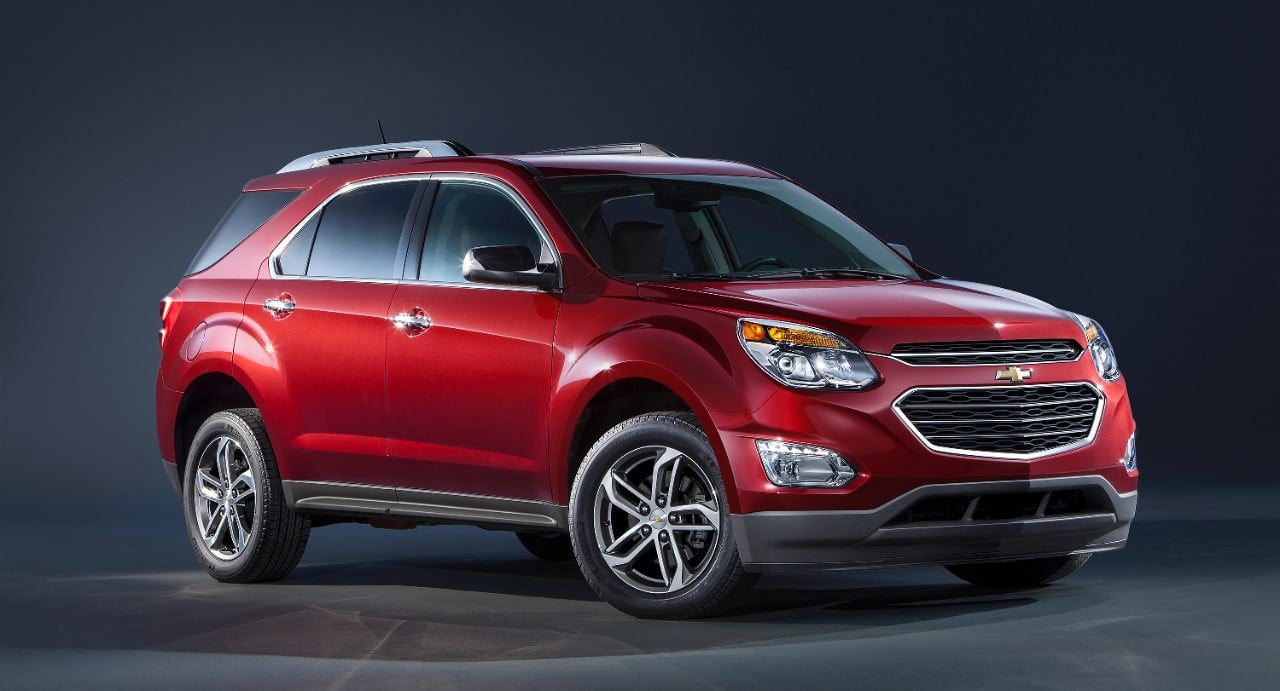 At the same time, the same logic applies to all model years, since the Chevy Equinox was introduced all the way to the 2022 Equinox. Perform thorough inspections of all used vehicles you plan to buy.
If you are unsure whether or not you want to purchase the 2021 model or 2018 counterpart, one of the most trustworthy ways to choose is by analyzing the features and traits.
Is gas mileage important, or is having the latest driver aids essential for you?
After all, it's important to note that all features in the 2018 Chevy Equinox are usually great and reliable but were improved in the 2021 model.
The Chevy Equinox will continue improving as new technologies are placed into cars and new safety features are created.
Before you purchase a Chevy Equinox, look at the safety features, reliability, and history of the vehicle if you are buying it used. You can also avoid the years on this list.
What are the best and worst years for the Chevy Equinox?
The best Chevy Equinox is the 2021 model because of the enhanced safety aids. The 2018 Chevy Equinox is also a great year if you're looking for a used Equinox. One of the main Chevy Equinox years to avoid is the 2013 model.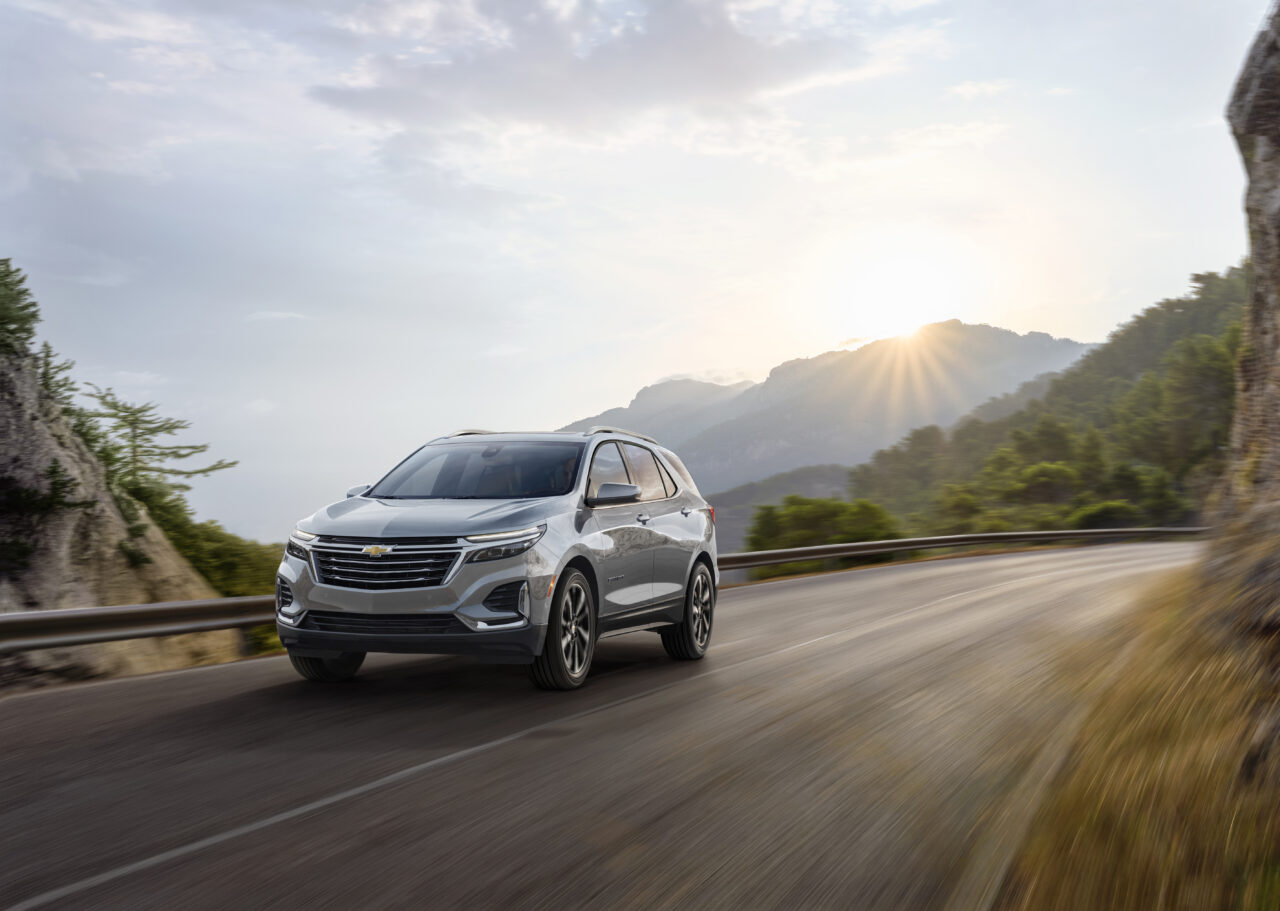 Overall, the top 5 model years are, where number one is the best:
2021 Chevy Equinox
2018 Chevy Equinox
2017 Chevy Equinox
2011 Chevy Equinox
2009 Chevy Equinox
Now that you know what the best Chevy Equinox year is, you may wonder what other years were also highly reliable. Here is the list of the best Equinox model years.
2021 Chevy Equinox
The 2021 Chevy Equinox is the best year for this model so far. It has many features, a 5-star safety rating by the NHTSA (Source), and very few complaints from drivers.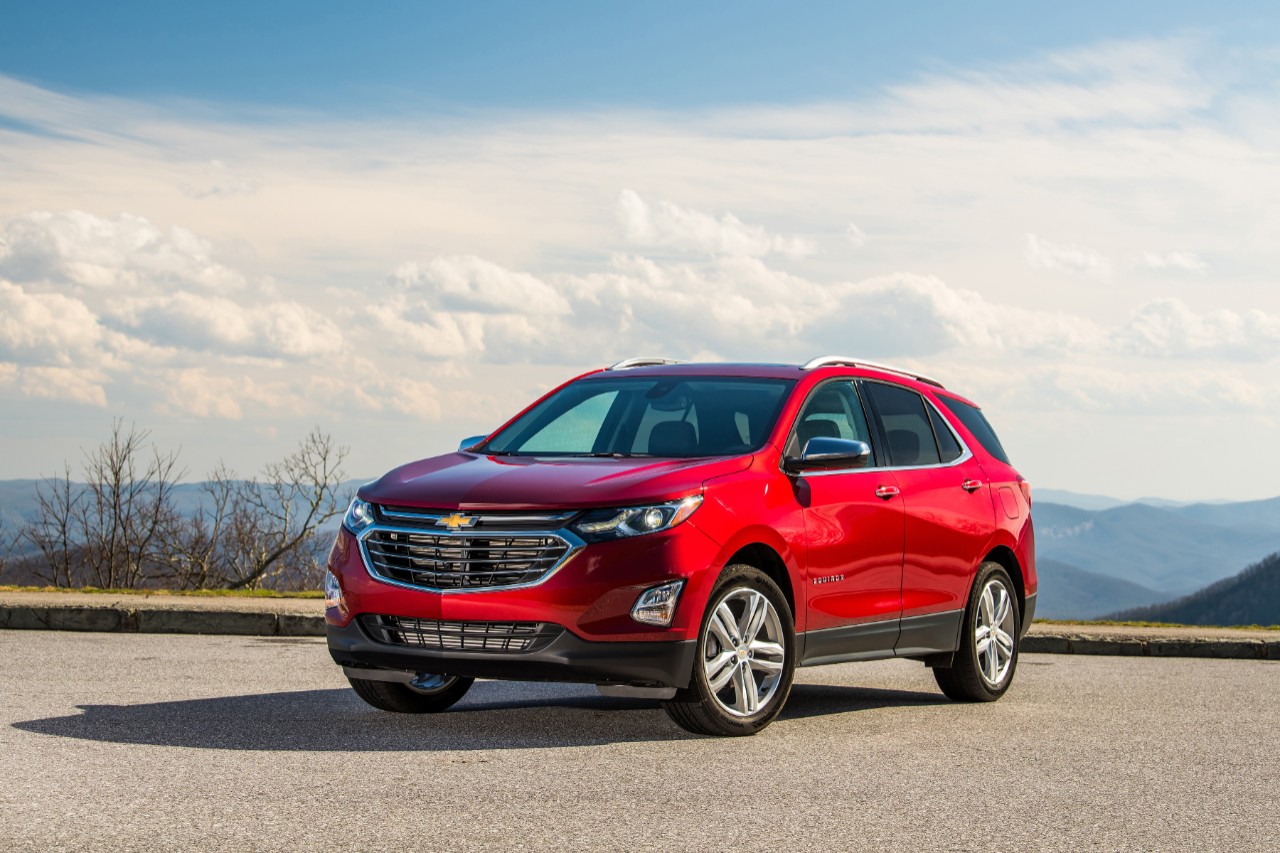 According to consumers, the ride was smooth when they drove the 2021 Chevy Equinox, even when the road was bumpy.
The cabin is also very quiet, so you can drive in peace, and the infotainment system is very easy to use. There is plenty of room for passengers, the car is very responsive, and the controls are very easy to use.
You can also drive comfortably because of the well-designed seats. This should come as no surprise, as Chevrolet has worked hard to upgrade its interiors, distancing itself from the lower-quality it was known for during the 2000s.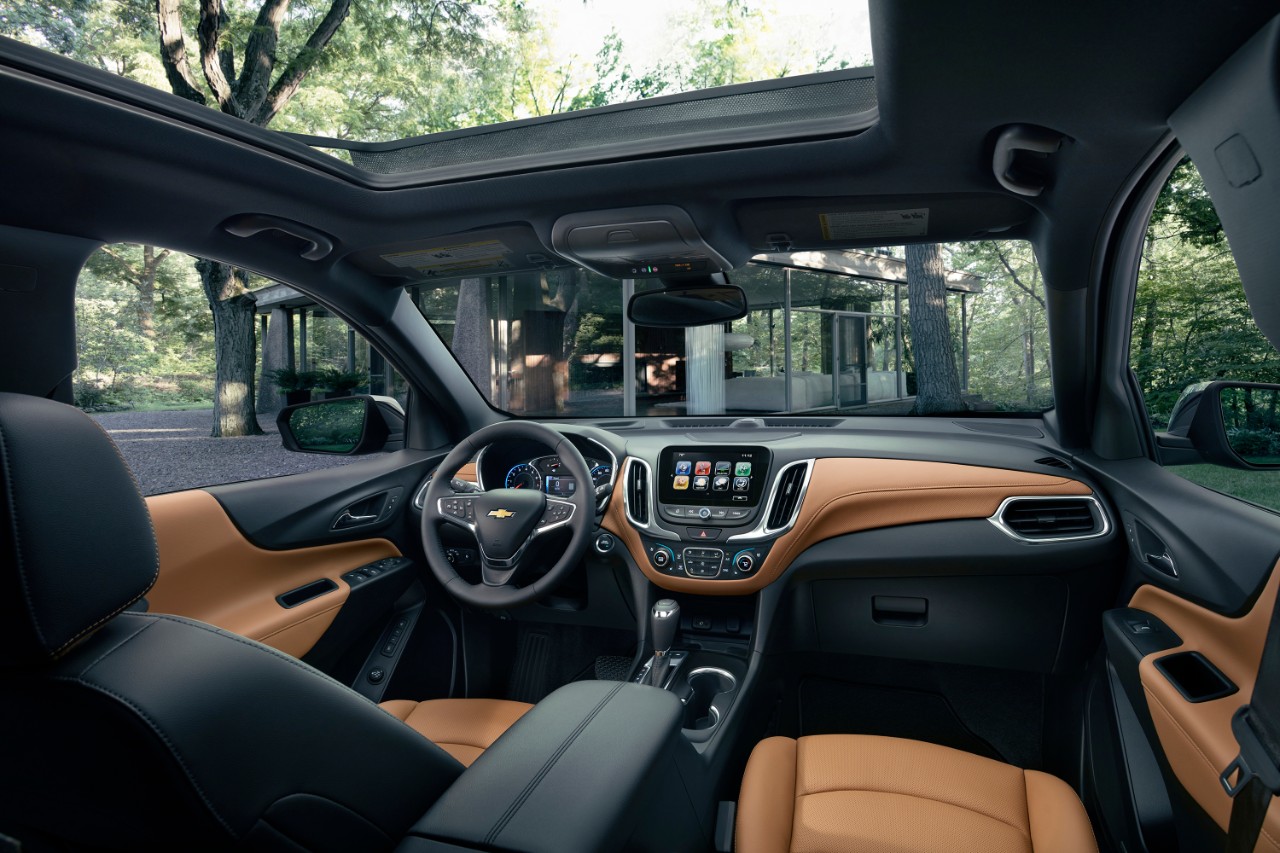 Then, there's the aspect of fuel economy. The 2021 Chevy Equinox gets 26 miles per gallon in the city and 31 miles pe the highway, so you won't have to stop at the gas station too frequently. This SUV had an MSRP of $23,800.
2018 Chevy Equinox
The 2018 Chevy Equinox is a compact SUV, and this year was one of the outstanding models. It has a 4-star safety rating and has plenty of horsepower and torque, capable of towing up to 3,500 pounds.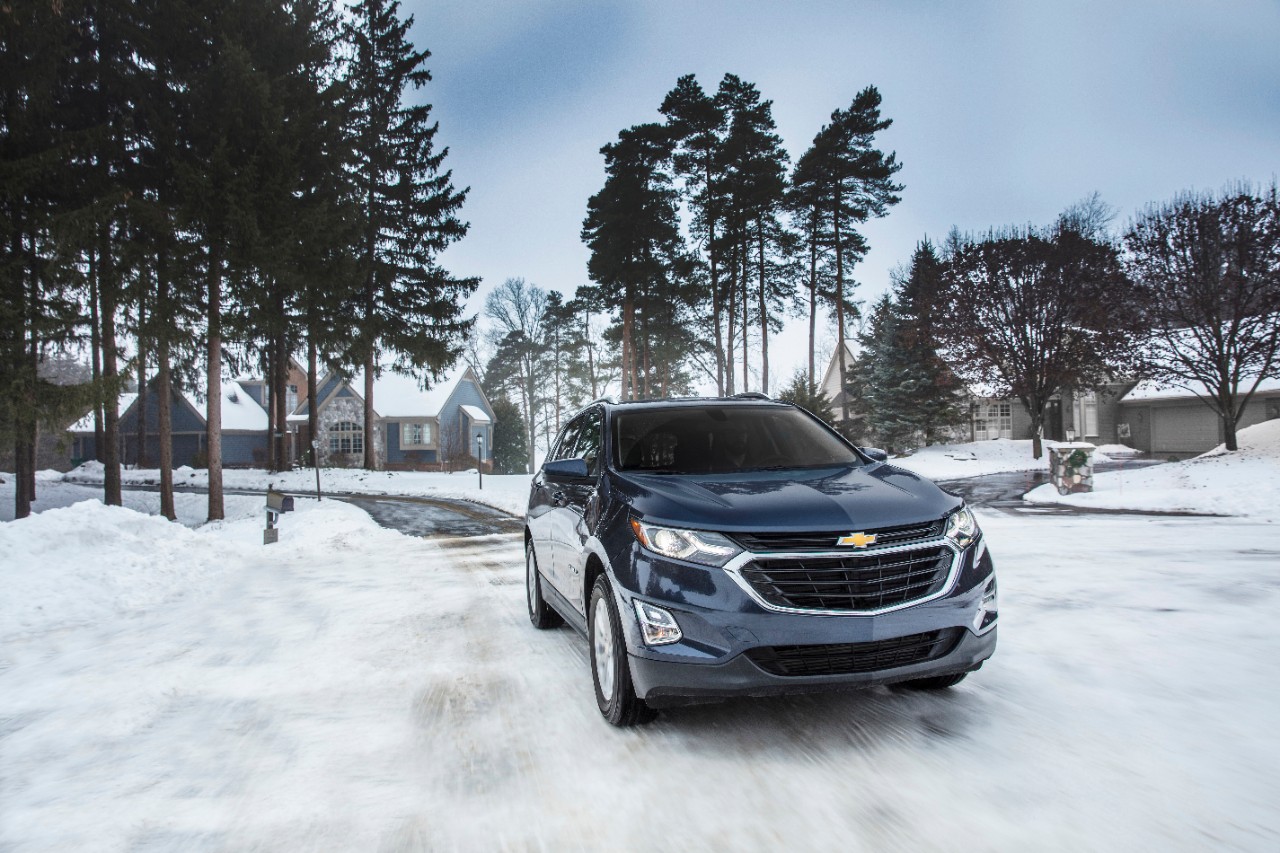 It has a safety alert feature in the driver's seat that buzzes when you are about to be in a dangerous situation that you can prevent to warn you, and it has a surround-view camera.
It also has low-speed automatic braking, so you don't have to brake all the way when stopping; the car does it for you.
One of the most important changes that happened with the third generation was that Chevrolet dropped the V6 engine. Instead, the company opted to include only the inline-4 powerplant.
As a result, this vehicle gets 28 miles per gallon in the city and 39 miles per gallon on the highway, which is impressive gasoline mileage for an SUV.
The 2018 Chevy Equinox has an MSRP of $24,525. Again, one of its strongest advantages, the price sets this SUV apart from the competition. Whereas it might lack in some departments, the price will appeal to many possible buyers.
Is 2018 a Good Year for Chevy Equinox?
2018 has been an especially remarkable year, as it was named one of Car and Driver's 10 Best SUVs. It also earned a Top Safety Pick+ award from the Insurance Institute for Highway Safety (IIHS).
The Equinox offers a plethora of features that make driving it a pleasure. Its standard engine is a 1.5-liter turbocharged four-cylinder with 170 horsepower and 203 pound-feet of torque, while the available 2.0-liter turbocharged four-cylinder gives you 252 horsepower and 260 pound-feet of torque.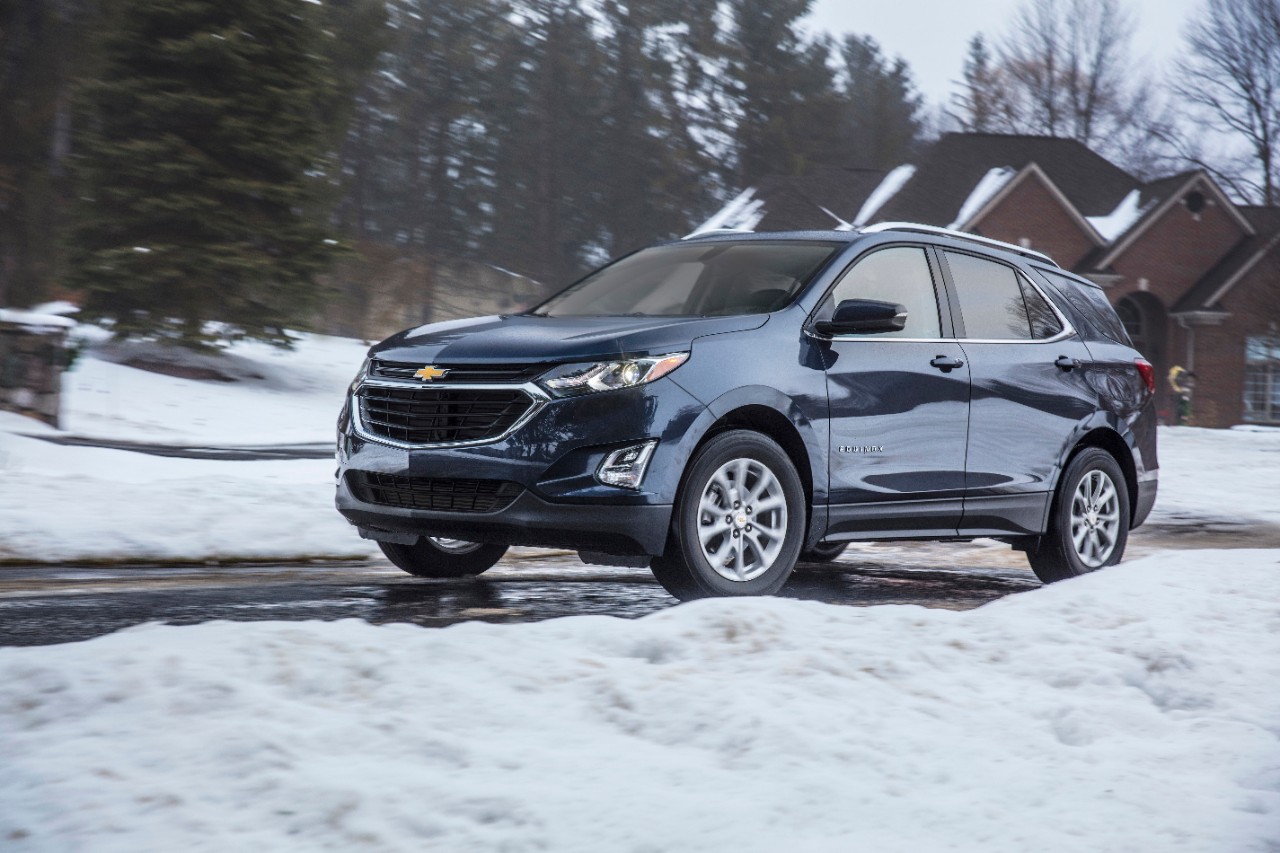 Both engines are mated to a six-speed automatic transmission, plus the Equinox has an optional all-wheel drive system that gives you improved grip on slippery roads.
Inside, there's plenty of room for five passengers, while cargo space is impressive, with up to 63 cubic feet when both rear seats are folded down.
On top of all this, the 2018 Equinox comes with a host of advanced driver aids such as blind spot monitoring and rear cross-traffic alert, which help drivers stay safe on the road. All in all, 2018 is proving to be a great year and one you should consider.
Share Your Insights With US
Did we forget something, get something right (or wrong)? We'd love to hear your insights! Share your automotive experiences based on our article in the comments below. Your input enriches our community's knowledge. Thanks in advance for sharing!
2017 Chevy Equinox
The 2017 model is a great compact SUV, as it came with high ratings in both safety and for being reliable.
It doesn't have some of the most common issues in competitors like the Ford Escape or the Honda CR-V.
The car's interior is spacious, and when you lower the seats, you have a lot of cargo space to move large items. Even without lowering the rear seats, the trunk is quite spacious.
The 2017 model has a 4-star safety rating and is very reliable, so it will last for a very long time, even with regular wear and tear.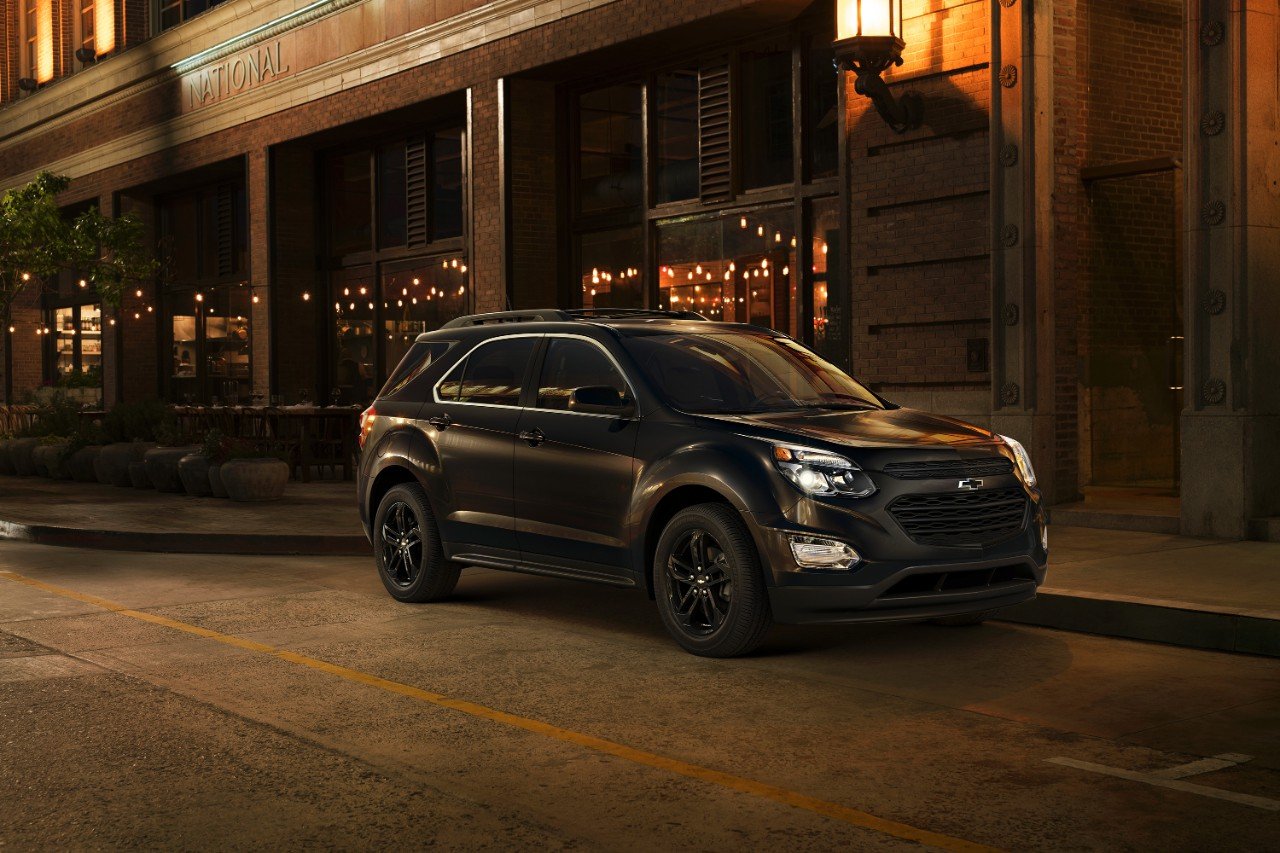 You and your family members will likely be safe if they are in an accident while driving in this car. This model gets 21 miles per gallon in the city and 31 miles per gallon on the highway.
It can tow up to 1,500 pounds, so you can easily tow a trailer with this vehicle.
The 2017 Chevy Equinox has an average MSRP of $25,510, although the various models cost more due to extras and features.
This makes the 2017 Equinox a cheaper alternative to other SUVs in the market. Also, since gas mileage is good, it makes for an overall frugal experience where drivers don't spend too much money.
2011 Chevy Equinox
The 2011 Chevy Equinox is a great car, with a 4-star safety rating and excellent reliability. Although it is slightly shorter than newer models, the car's interior is still spacious and has plenty of headroom, even for taller family members.
One of the most striking traits of this SUV is its ride noise. The cabin is actually very quiet and, combined with solid handling, makes this car fun to drive. This is why this SUV is an excellent choice for a used vehicle.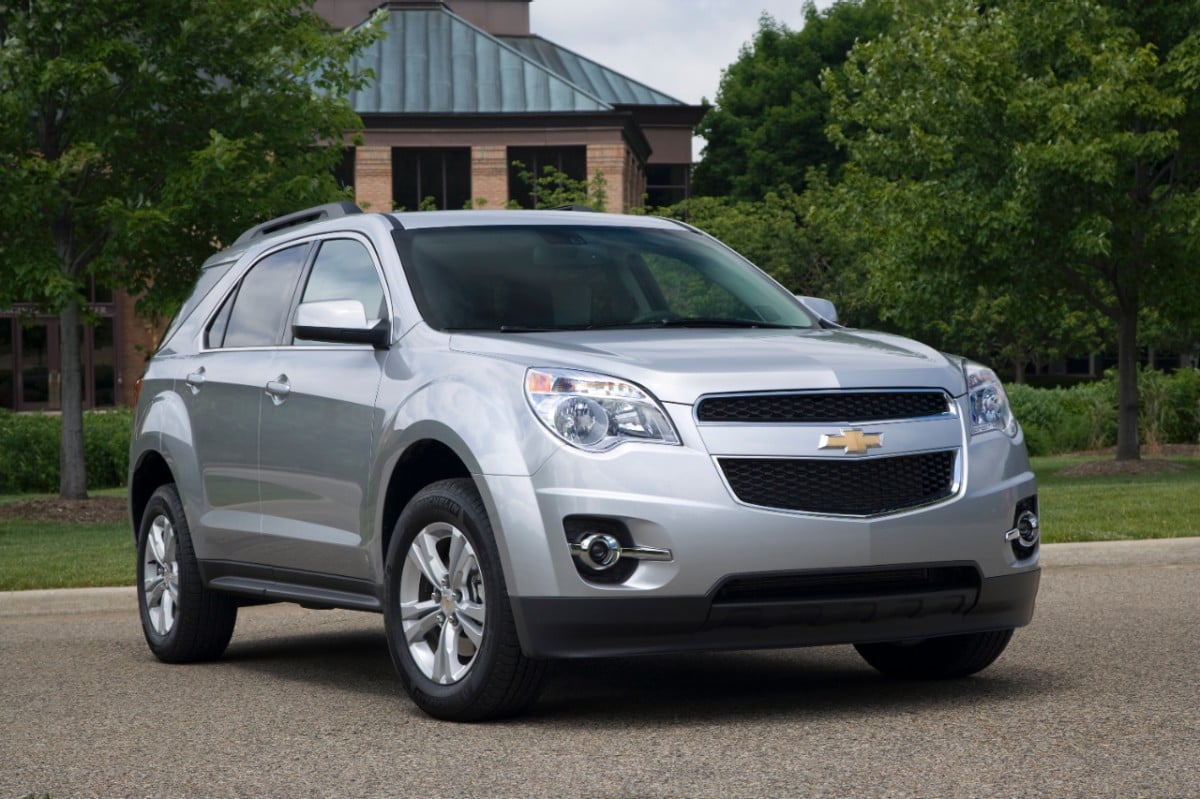 The 2011 model gets 22 miles per gallon in the city and 32 miles per gallon on the highway. Again, it's a very respectable performance for an SUV that can provide useful driving, and eat up the miles on the highway.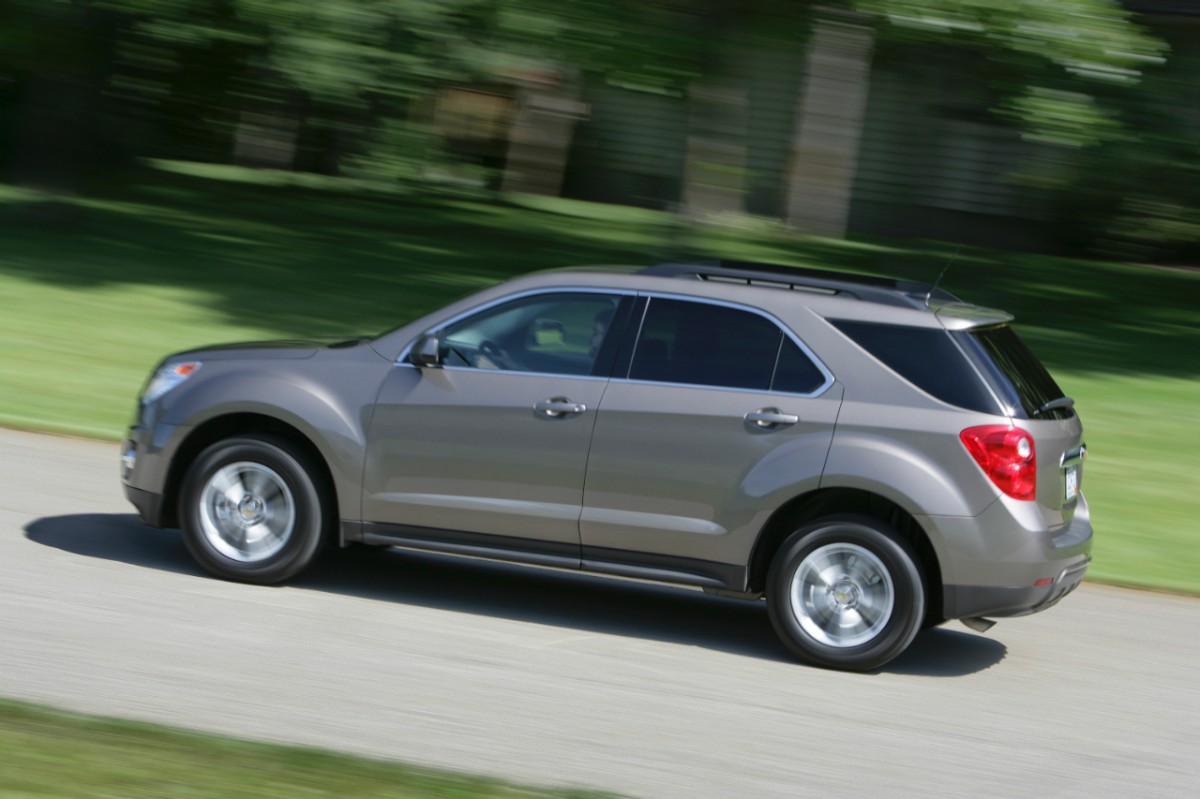 The cost varies by the seller and the quality of the interior of the vehicle that is being sold, as the 2011 model is more than 10 years old and is only being sold by used car dealerships.
2009 Chevy Equinox
This is the oldest in our list of best years, but this first-generation Equinox is definitely one that performs marvelously.
The first-generation Chevy Equinox is a great compact SUV, although they are very hard to find as it has been more than a decade since this line of Chevy Equinoxes was made.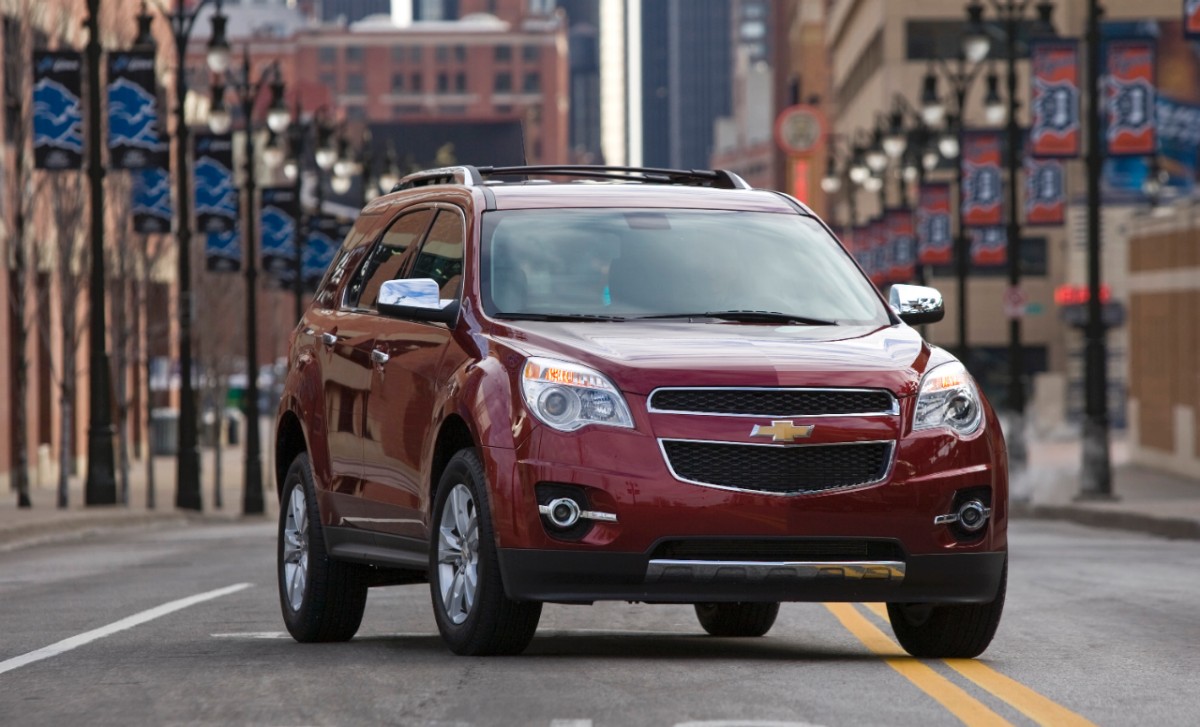 Not many people sell them because of their age, but that doesn't mean they don't work up to par.
One of the drawbacks of this model is that it gets fewer mpgs than other generations, for example, the third-generation Equinox.
This vehicle gets 17 miles per gallon in the city and 24 miles on the highway. Although it doesn't have excellent gas mileage in the city, it does have decent gas mileage on the highway so it is a good car to use if you do a lot of highway driving.
The 2009 Chevy Equinox can tow up to 3,500 pounds. The exact cost of this model will vary depending on the seller if you find someone selling one, and the appearance and function of the vehicle also play a pretty big role in the price.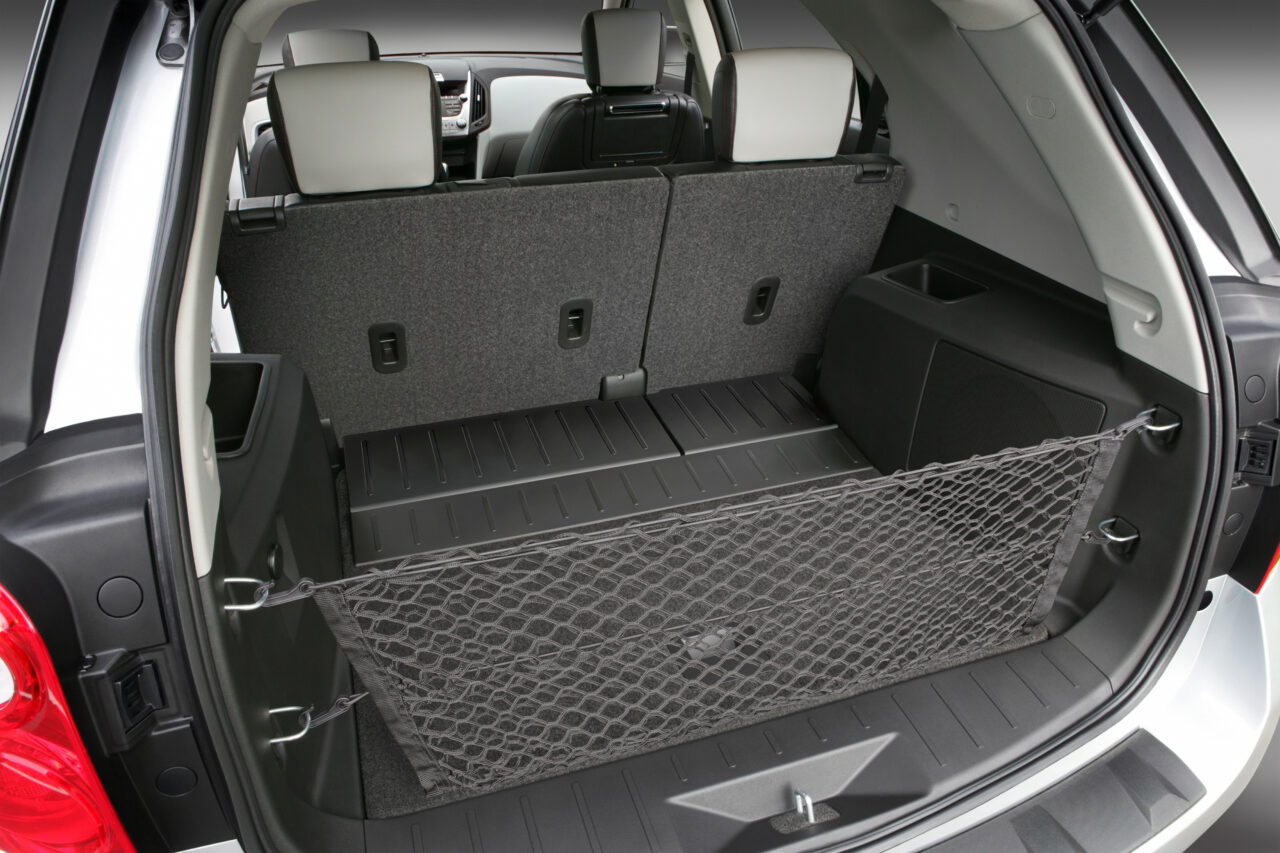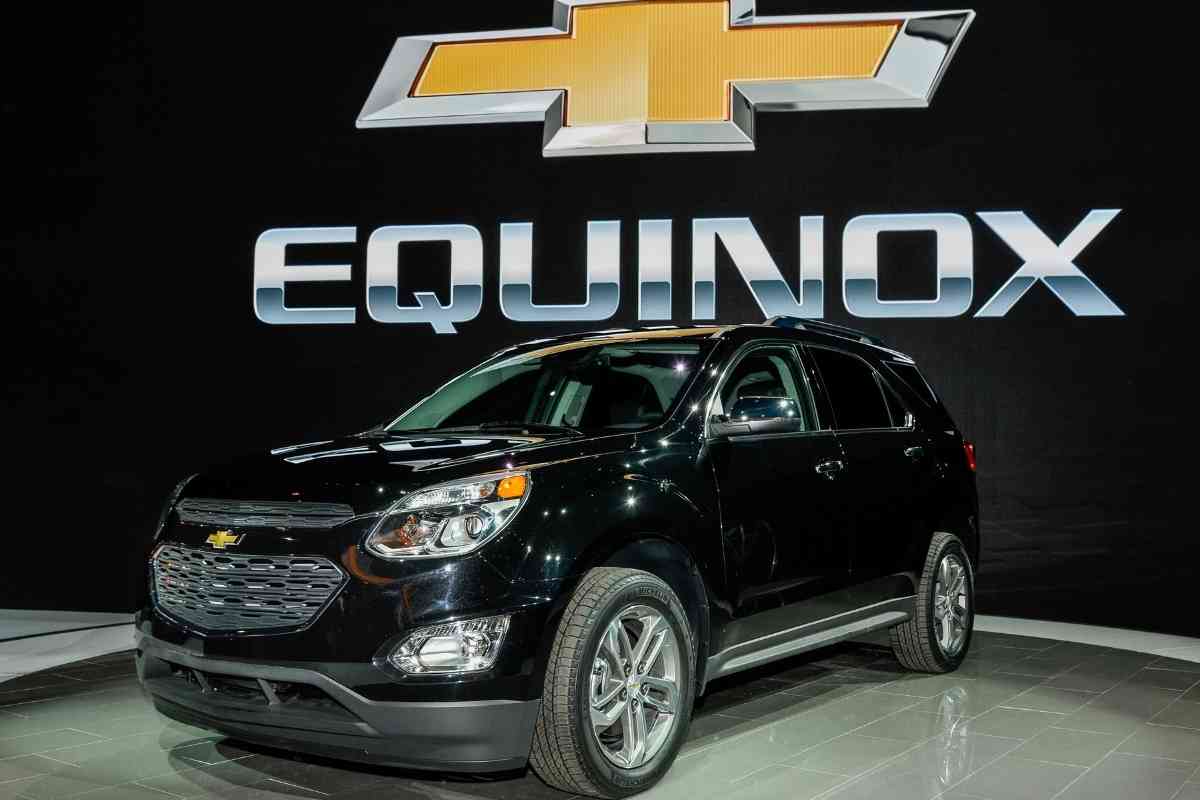 Frequently Asked Questions About The Equinox
Is the Chevrolet Equinox a reliable car?
The Chevrolet Equinox is a reliable car, evidenced by its high safety ratings and long-term ownership reviews.
It's been around since 2005 and continues to be popular with buyers for its reliability and durability. Its powerful yet efficient engine offers up to 32 mpg on the highway.
The interior is comfortable and roomy, making it great for families. The exterior design is stylish, giving the vehicle a modern look without sacrificing practicality.
In addition, it has several convenient features such as an infotainment system, adaptive cruise control, and lane keep assist. The Chevrolet Equinox is an excellent option for those looking for a reliable car that offers comfort and convenience.
Reliability is vital in the compact SUV market. With more manufacturers producing their versions, it's becoming more competitive to stand out.
At the same time, customers are becoming more critical of the vehicles they buy. Drivers expect flawless performance for several thousand miles, and are willing to ditch one brand for another if problems arise.
In the case of the Chevy Equinox, this can be a challenge, as some problems are critical and expensive. At the same time, it also leads to another question many drivers have asked.
How many miles can the Equinox last?
The Chevy Equinox is an excellent mid-size SUV that many people enjoy. One of the most impressive features of this vehicle is its longevity.
On average, the Equinox will last around 100,000 miles before needing major repairs or replacement parts. This makes it a great choice for long-distance drivers who don't want to worry about their car breaking down every few thousand miles.
In addition, regular maintenance and oil changes can help extend the life of a Chevy Equinox even further.
So if you're looking for a reliable and stylish vehicle that will last you for years, you should consider this SUV!
What are the main problems with Chevy Equinox? (common problems)
This is a popular SUV, but there's more than a problem with the Chevy Equinox. One of the most common issues is with the transmission, which can suffer from shifting problems due to faulty sensors or solenoids.
Other issues include electric power steering failure, water pump failure, and excessive oil consumption.
Additionally, some models have had reports of premature rusting due to poor paint quality.
Finally, because of its small size, although the Equinox has a small engine, it suffers from poor fuel economy compared to other SUVs in its class.
All these problems can make owning an Equinox a hassle, so if you're looking for an SUV it may be ideal to look elsewhere.
Is the Chevy Equinox a good used car?
The Chevy Equinox is a great used car choice for those looking for an affordable, reliable vehicle.
It offers great fuel economy and a comfortable riding experience, making it ideal for daily commutes.
The Equinox also has decent safety ratings, so you can feel secure driving your family around in it. The interior space is generous and plenty of features are available to keep passengers entertained.
Plus, the exterior design is modern yet timeless. Finally, the cost of ownership is low, and the resale value of the Equinox remains strong due to the reliability and longevity of some of its model years.
Those looking for a cheaper alternative will find this vehicle ideal. There's always something to sacrifice, so don't expect to get the utmost luxury from it.
While it comes with everything you expect, nothing is over the top.
All-in-all, the Chevrolet Equinox is an excellent used car choice that will provide you with years of dependable service
Is the Equinox expensive to maintain (Common problems)?
The Chevy Equinox is a reliable, affordable SUV with an excellent reputation for performance. However, it is important to remember that keeping your vehicle in top shape requires regular maintenance and repair.
Although all generations of the Chevy Equinox aren't expensive to maintain, it can be costly depending on the type of mechanical work or services you need to have done.
Regular oil changes, tire rotations, and inspections are necessary to ensure your vehicle stays in peak condition.
Additionally, the costs could quickly add up if you experience any major problems such as transmission failure, engine issues, or other mechanical issues.
Ultimately, the cost of maintaining your Equinox might depend on what type of repairs and services you need to keep it running efficiently over the years.
Do Chevy Equinoxes Hold Their Value?
The Chevy Equinox is a popular and reliable SUV that has been around for many years. It is known for its affordability and dependability, but one of the most important things to consider when buying a vehicle is how it holds its value.
Fortunately, this SUV does an admirable job of retaining its value over time. According to Kelley Blue Book's 2020 Retained Value Award, this vehicle holds 41% of its original value after five years, which is above average compared to other vehicles in its class.
It's also worth noting that the Chevy Equinox has earned some of the highest ratings from J.D. Power for both initial quality and long-term dependability, so you can be sure that you are getting a reliable and durable vehicle that will hold up over time.
There's something to be said about the new Equinox. Chevrolet promised to launch the electric version in late 2023, which will surely change the market.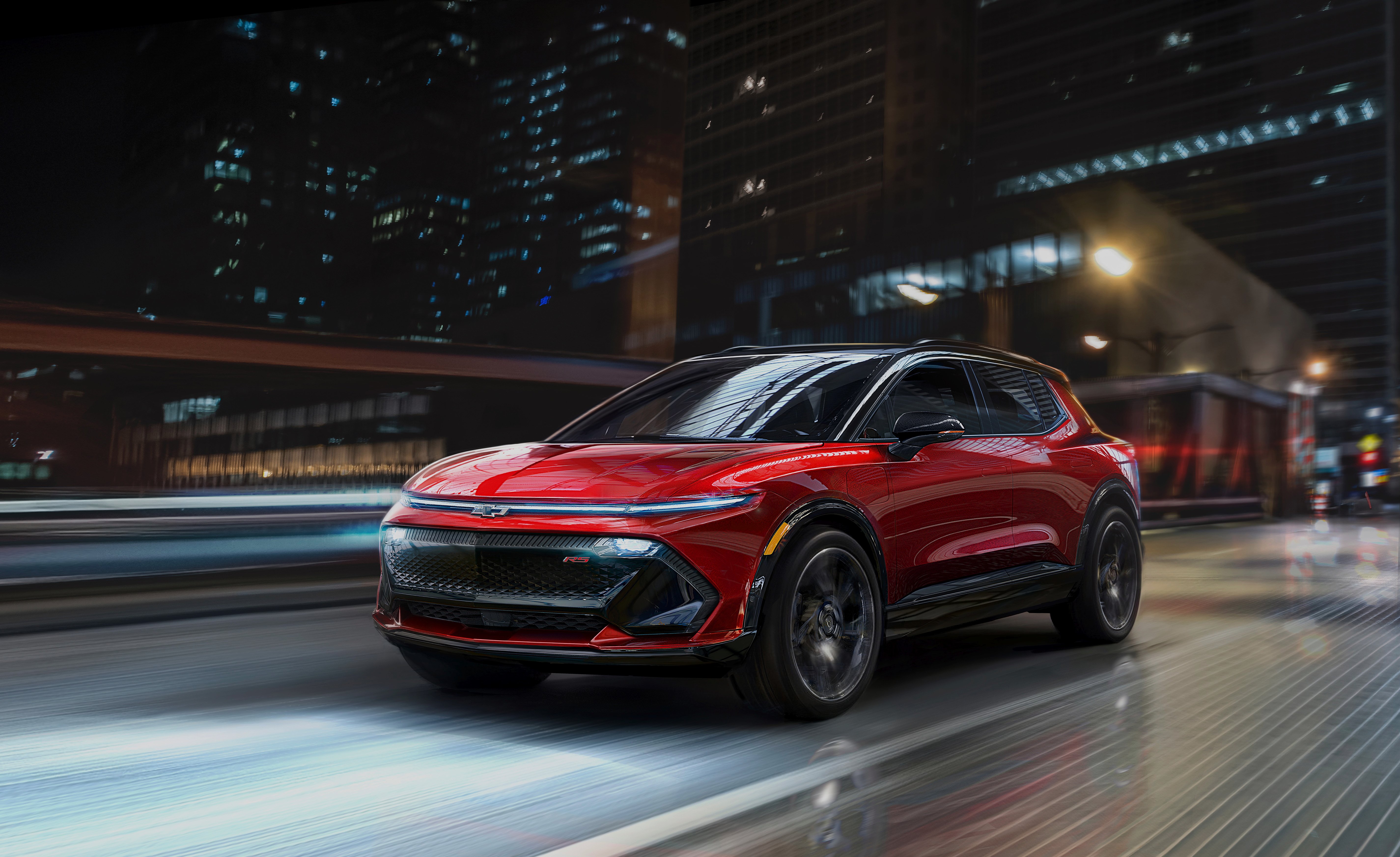 An electric option would make this Chevy SUV an interesting alternative in the competitive market that's only bound to grow. Plus, with fewer mechanical parts, we can expect the fuel pump, a common problem with the Chevy Equinox, to disappear, thus rendering it more appealing to consumers.