What Midsize SUV Lasts the Longest? (Revealed!)
This post may contain affiliate links. As an Amazon affiliate, I earn from qualifying purchases.
Looking for that car you can count on? Something that both looks nice and won't fall apart within a few years? Luckily, there are lots of vehicles that fit the bill, including some great midsize SUVs.
Though there is some debate, the best brands that have a dependable, midsize SUV are going to be in the Toyota, Kia, and Hyundai families. These are the top three kinds of vehicles that offer the comfort and reliability that everyone is looking for.
Car shopping can be a bit hard because of all the marketing and biased reviews, so below is a bit more information on cars and their reputations. We've also included some of the SUV models that have been ranked as "the best cars in 2021".
What Makes a "Good" SUV?
SUVs (Sport Utility Vehicles) are known and bought for their spacious interiors and their off-roading capabilities. These kinds of vehicles are the ones in commercials cascading down mountains and sandy dunes. They are often marketed as the rugged, "adventure car" for the whole family.
Some qualities that make up a good SUV include:
High capacity engine
All-wheel drive
High ground clearance
Longer wheelbase
High seat positioning
If you're new to car lingo, here's the breakdown-
High capacity engine: A larger engine can burn more fuel and allow for more power in a given vehicle. Basically, this means that a larger/higher capacity engine can accelerate faster and tow more weight than a smaller car with a lower capacity engine.
All-wheel drive: This means a car can power both the front wheels and the back wheels at the same time, all the time. This is especially handy for off-roading ventures and hazardous driving conditions like sand, ice, snow, rain, or even mud.
High ground clearance: Ground clearance is the measured distance between a car's lowest area to the floor/ground. High ground clearance is good for SUVs because this allows for more room between a car's body and the road, making for better shock absorption and less damage/scratching to the underbelly of a vehicle.
Longer wheelbase: Wheelbase in a car affects how sharply (or how not-too-sharply) a car can turn. A longer wheelbase permits a smoother and more stable ride than a car with a shorter wheelbase.
High seat positioning: This one is pretty self-explanatory. High seat positioning means the seats in the car are higher than normal. Having this in a midsize SUV would make seeing the road easier, instead of giving you the feeling of riding a military tank.
The Top Models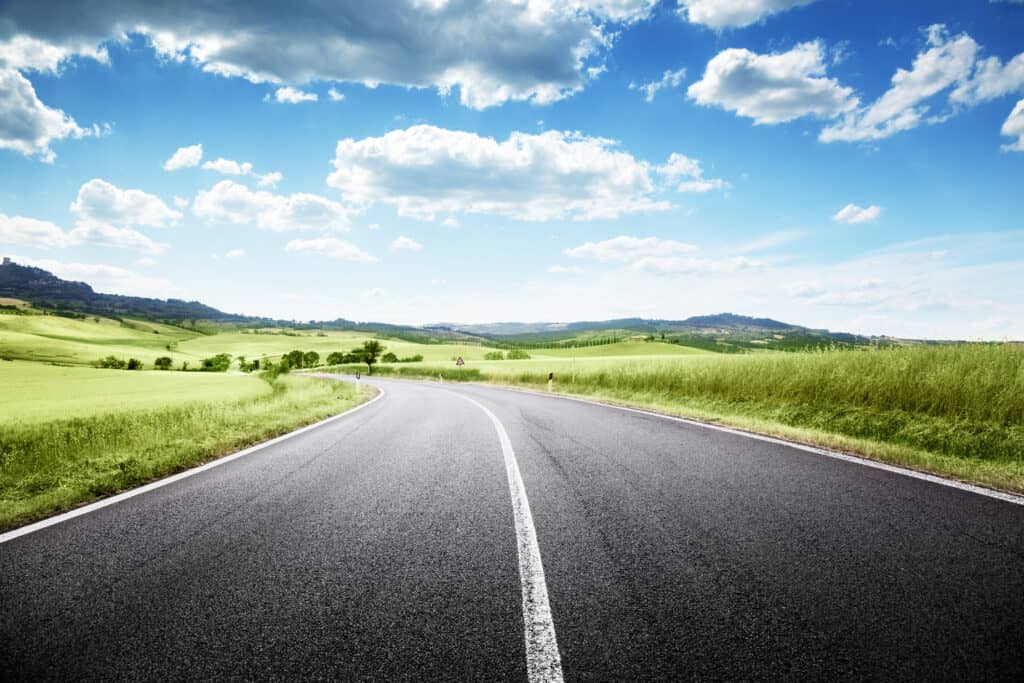 So, after knowing what makes an SUV "good", here are some of the midsize top listers:
Toyota Sequoia
Kia Telluride
Hyundai Palisade
Jeep Grand Cherokee
Honda Passport
Though there are pros and cons to each make and model, most agree that for the off-roading junkie, the cars listed above will do the job just fine.
A majority of car enthusiasts have their own opinions, but where everyone sees eye-to-eye is in which cars make the top three: the 2016 Toyota 4Runner, the 2021 Kia Telluride, and the 2021 Hyundai Palisade.
2016 Toyota 4Runner
Neck and neck with another of its kind (the Toyota Land Cruiser) the 2016 Toyota 4Runner makes the cut purely because it is a vehicle that will last.
5-seater vehicle, the 4Runner can off-road and get about 20mpg (miles per gallon, highway). Its best quality for past customers is in its impressive life span. This vehicle has been able to make it over 200,000 miles and even 0.2% of the models make it over 300,000 miles!
Here are some of the other features that may be important:
Pros
Easy to drive
Off-roading genius
Lots of cargo space
Long-lasting
Cons
Not an "everyday car" (good for trips to the mountains, not trips to the grocery store)
Complaints of front brake warping
Easy wear on the brake master cylinder
Low safety score
Given these details, the Toyota 4Runner has received awards for its dependability and overall ease of use. It has gained scores from users of 87/100 almost across the board.
2021 Kia Telluride
Moving onto another brand, let's talk about the Kia Telluride. Coming in hot with 8 seats and a good 25mpg (highway), this car is a popular choice for SUV enthusiasts.
The best and worst parts to consider:
Pros
Plenty of cargo and passenger room
Family-friendly (voted most family-friendly car in 2020)
Good quality/value
High safety score
Cons
Acceleration speed is no good
The biggest disadvantage to owning a Kia Telluride—according to past consumer reviews—is the acceleration. Apparently, this vehicle doesn't do too well on the highways/freeways, not accelerating fast enough in high-stress situations.
2021 Hyundai Palisade
Voted #2 for the best all-around midsize SUV, 2021 Hyundai Palisade is the car to beat.
With similar makeup to that of the Kia Telluride, the Hyundai Palisade has 8 seats and around 23mpg (highway). Along with those stats, the Palisade is known for its sleek appearance and strong V6 engine.
The important details to look at:
Pros
Smooth ride
Spacious (for cargo and passenger)
Quality, luxury interior
User-friendly
High safety score
Cons
Wind noise/whistling
Somewhat weak windshield
Though most issues have been dealt with, the source of the weird whistling noise has not yet been determined. Because it's not too loud to handle though, most Hyundai Palisade owners agree it's not a deal-breaker.
Honorable Mentions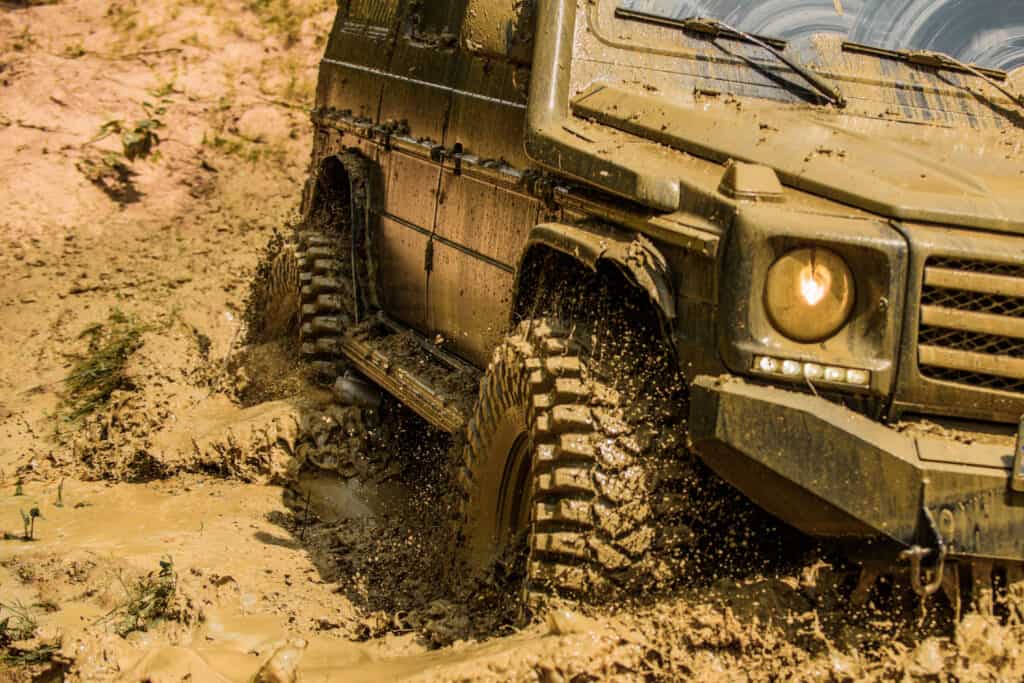 Toyota Sequoia: #6 in large SUVs for its strong engine and reliability, the cons being in its poor gas mileage and outdated system.
Jeep Grand Cherokee: #14 in midsize SUVs for its off-road capability and user-friendly system, the cons being in the low safety score and small cargo space availability.
Volkswagen Atlas: known for its vast cargo and passenger space, and its less than mediocre engine and "cheap" material.
Honda Passport: (#6 in midsize SUVs for its strong V6 engine and smooth ride, the Honda Passport is much too expensive and lacks good controls).
Ford Edge: #12 in midsize SUVs for its turbo-charged engines and spaciousness, the negative being its poor visibility and subpar materials.
Subaru Outback: Last but not least, the Subaru Outback provides lots of room and high-quality off-roading but has come to be known as a car with a subpar engine.
The SUVs to Avoid
Though every brand has its best and worsts, most car owners agree these are the SUVs to avoid:
Most of these make the list of do-not-buy due to huge transmission and engine issues, which is no good for those looking to off-road or even drive down a highway faster than 50mph.