Trucks, Jeeps, and other powerful off-roading vehicles can handle all different types of terrain. This makes them the perfect vehicles for hardcore adventurers and outdoor enthusiasts. However, nature can be unpredictable, and sometimes even the hardiest of vehicles can get stuck in snow, ice, mud, or sand. When they're too heavy to move by hand, you'll need a friend with a tow vehicle and a good set of recovery ropes.
Recovery ropes are strong, reinforced cords that hook two vehicles together when one of them needs to be pulled out. They usually have loops at both ends, which can be attached to truck hitches or other parts of the bumper. Some models stretch, while others remain rigid. Both of these types have different pros and cons, but regardless of composition, these ropes need to be at least strong enough to pull 5,000 + lb. trucks out of difficult terrain.
Two of the most popular manufacturers of recovery rope are Bubba and Yankum. These manufacturers both have loyal customers, but is one of them really better than the other? We'll dive into the pros and cons of each type of rope, the price comparisons, models on the market, and some customer reviews. Both of these brands are high-quality, but hopefully, you'll be able to decide which type of rope will work best for you by the end.
What Is Bubba Rope?
Bubba rope is created by the Bubba Off-Road Recovery Gear company. This company has partnered with the U.S. military and has contracts to create and supply recovery ropes for them. Their products have literally been recognized by the government of the United States, and they take great pride in their innovative technology and powerful ropes. They occasionally partner with other manufacturers, but you can always rely on the reputation that comes with the Bubba name.
The proper name of Bubba rope is the Original Power Stretch™ Off-Road Recovery Rope. That's kind of a mouthful though, so we'll stick with Bubba throughout this article! It is made with a protective vinyl covering and is available in a variety of lengths, colors, and thicknesses.
All recovery ropes have a certain weight limit they can pull before they break. "Break strength" is the term that's used to describe the minimum amount of weight that will cause a rope to snap. The different types of Bubba ropes have break strengths between 19,000-131,500 lbs. so the most powerful ones can haul just about anything!
For a bit of scale, military tanks weigh about 90,000 lbs. and even that wouldn't come close to the upper limit. Bubba ropes don't mess around when it comes to strength. Even the weakest models will be able to pull 1/2 ton trucks out without much issue.
Sizes:
| | | | |
| --- | --- | --- | --- |
| Name | Length | Width | Break Strength |
| Renegade 20-foot | 20 feet | 3/4″ | 19,000 lbs. |
| Renegade 30-foot | 30 feet | 3/4″ | 19,000 lbs. |
| Bubba Rope 20-foot | 20 feet | 7/8″ | 28,600 lbs. |
| Bubba Rope 30-foot | 30 feet | 7/8″ | 28,600 lbs. |
| Big Bubba 20-foot | 20 feet | 1-1/4″ | 52,300 lbs. |
| Big Bubba 30-foot | 30 feet | 1-1/4″ | 52,300 lbs. |
| Jumbo Bubba 20-foot | 20 feet | 1-1/2″ | 74,000 lbs. |
| Jumbo Bubba 30-foot | 30 feet | 1-1/2″ | 74,000 lbs. |
| Extreme Bubba 20-foot | 20 feet | 2″ | 131,500 lbs. |
| Extreme Bubba 30-foot | 30 feet | 2″ | 131,500 lbs. |
Visit the Bubba Gear website to view additional information on these ropes, as well as prices and delivery options.
What Is Yankum Rope?
Yankum ropes are manufactured and sold by Gillett Diesel Service Inc. which sells automotive parts for a variety of diesel vehicles. This company also provides automotive services in their physical locations. They sell a few different models of recovery ropes, as well as accessories like quick links, pin shackles, and protective bags. The cords are made from double braided rope and they're protected by a layer of rubber.
The ropes are also colored with a vibrant red coating, so you don't have to worry about losing them in a trunk or a crowded storage room. Yankum ropes are rated for everything from lightweight trucks to dump trucks and tractors. They are often used for heavy-duty farm work.
Yankum ropes actually have the same break strength range as Bubba. They both provide ropes that can haul between 19,000-131,500 lbs. Yankum has fewer products in their catalog, and only one of the ropes is 30 feet long while the others are 20 feet. However, this decision seems to be a prioritization of quality over quantity.
Sizes:
| | | | |
| --- | --- | --- | --- |
| Name | Length | Width | Break Strength |
| Yankum Rubber Boa | 20 feet | 3/4″ | 19,000 lbs. |
| Yankum Python | 20-30 feet | 7/8″ | 28,600 lbs. |
| Yankum Rattler | 20 feet | 1″ | 52,300 lbs. |
| Yankum King Cobra | 20 feet | 1-1/2″ | 74,000 lbs. |
| Yankum Anaconda | 20 feet | 2″ | 131,500 lbs. |
Bestseller No. 1
Visit the Yankum website to view additional information on these ropes, as well as prices and delivery options.
Price Comparisons: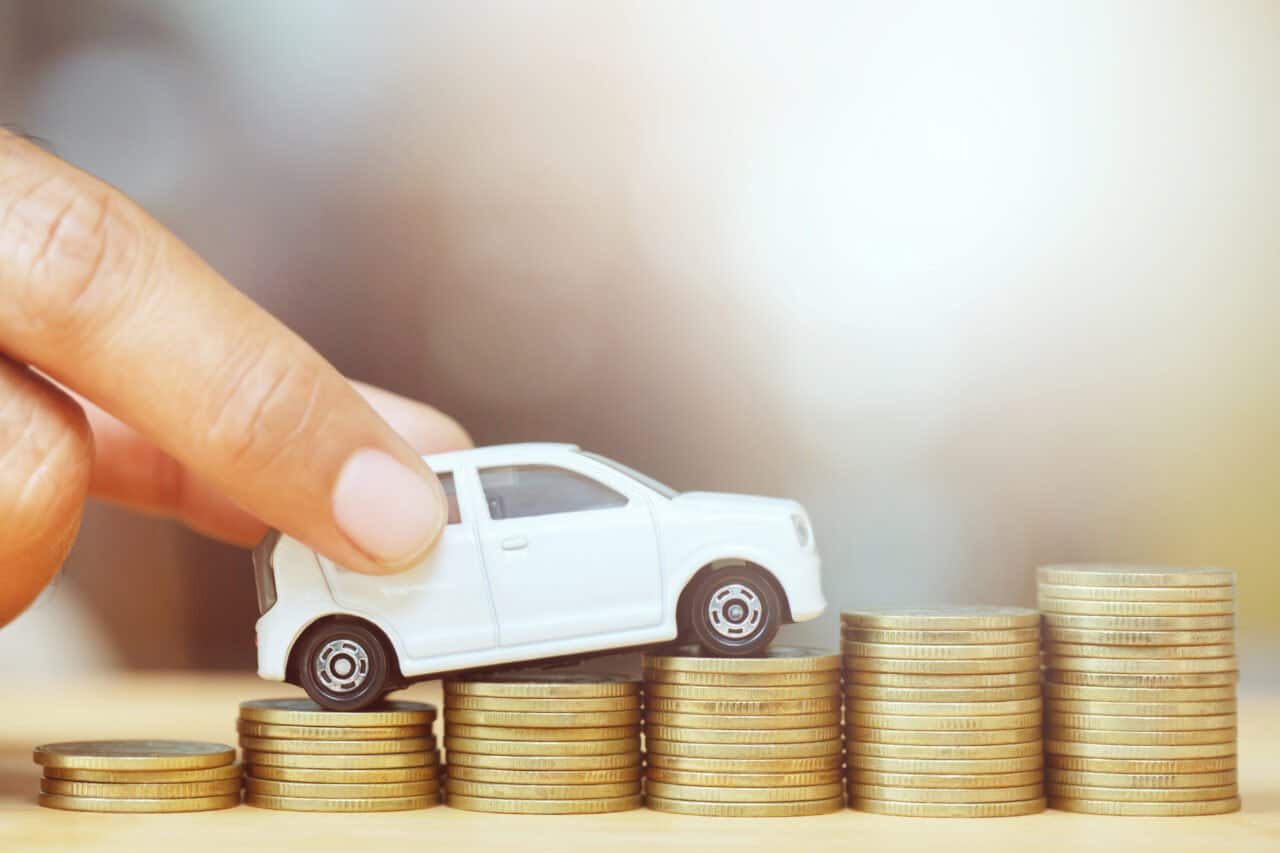 When it comes to size, width, and break strength, there isn't much difference between Bubba and Yankum ropes. However, these brands aren't identical. One area where they differ is their price range. If you buy directly from the website (with no retail stores or outside vendors) these are the prices you can expect:
Bubba:
Cheapest Rope: $139.00
Most Expensive Rope: $879.00
Yankum:
Cheapest Rope: 128.37
Most Expensive Rope: 609.13
Price relates directly to strength when it comes to recovery ropes. Ropes that are thinner and shorter tend to be cheaper. They also have a lower break strength, so you can't use them in a wide range of circumstances. In this case, Bubba ropes are generally more expensive than Yankum, but you'll need to pay a few hundred dollars if you're buying from either brand. There are a variety of recovery ropes, but you really do get what you pay for. If you find a brand that's extremely cheap, I wouldn't usually trust its quality.
Make sure you buy the rope that is best suited to your towing needs. If you're mostly dealing with mid-size trucks and jeeps, there's no need to get the $600-$800 recovery ropes that are used for extremely heavy vehicles. A low or mid-range model will do just fine.
If you buy the ropes online from other retailers (such as Amazon) you may see a bit more flexibility in the price range. They'll usually still be within $100 of the list price, but you may be able to find slightly cheaper deals by shopping around online. Of course, there is also an inherent risk of false advertising and faulty shipping, so weigh the risks before you buy.
Check out online options for Bubba ropes here, and Yankum ropes here.
Customer Reviews:
Bubba and Yakum ropes are both successful in their own markets. They have very similar designs and they perform in the same way. But when it comes to durability and deciding if it's worth the price, you need to take advice directly from the consumers. Below are some of the top positive reviews for both brands, as well as their overall ratings.
Bubba Positive Review:
"We did recovery for the Vegas to Reno race last week. Towing everything from Trophy Trucks to Quads sometimes several miles across the desert to get them out to the road or to their pit. The BubbaRope and GatorJaw worked flawlessly and made the connecting and disconnecting from the vehicle being pulled extremely easy."

John Jones
Overall Rating From Buyers: 4.7/5
Yankum Positive Review:
"…this rope is amazing and in just the past 2 days, it has more than made up for the $300 I've spent on it (with shipping to Alaska) in towing/ recovery fees. If you're wondering if you should fork out the cash, DO IT! Use it once and you'll not regret your choice."

Zachery T Shepard
Overall Rating From Buyers: 4.7/5
Honestly, it was almost impossible to find negative reviews for Bubba and Yankum ropes! If customers had something bad to say, it was usually because of a service issue from the company, or occasionally a shipping problem. These two brands are basically the gold standard for the world of recovery ropes.
This lack of negative reviews is a ringing endorsement in and of itself, and almost all of the Yankum and Bubba ratings are well over 4/5 stars. They've both been well rated for customer service, durability, and ease of use. It's hard to definitively say which is better because they're almost perfectly matched in all areas.
The main difference is that Bubba ropes are a bit more expensive when they're compared to similar Yankum products. Customers have been satisfied with both models though, and there are no clear downsides to either brand. Both of these brands provide expensive recovery ropes, but they are unmatched in the market. If you're looking for a top-notch recovery rope, you'll have to be willing to pay a top-notch price.
Other Brands To Consider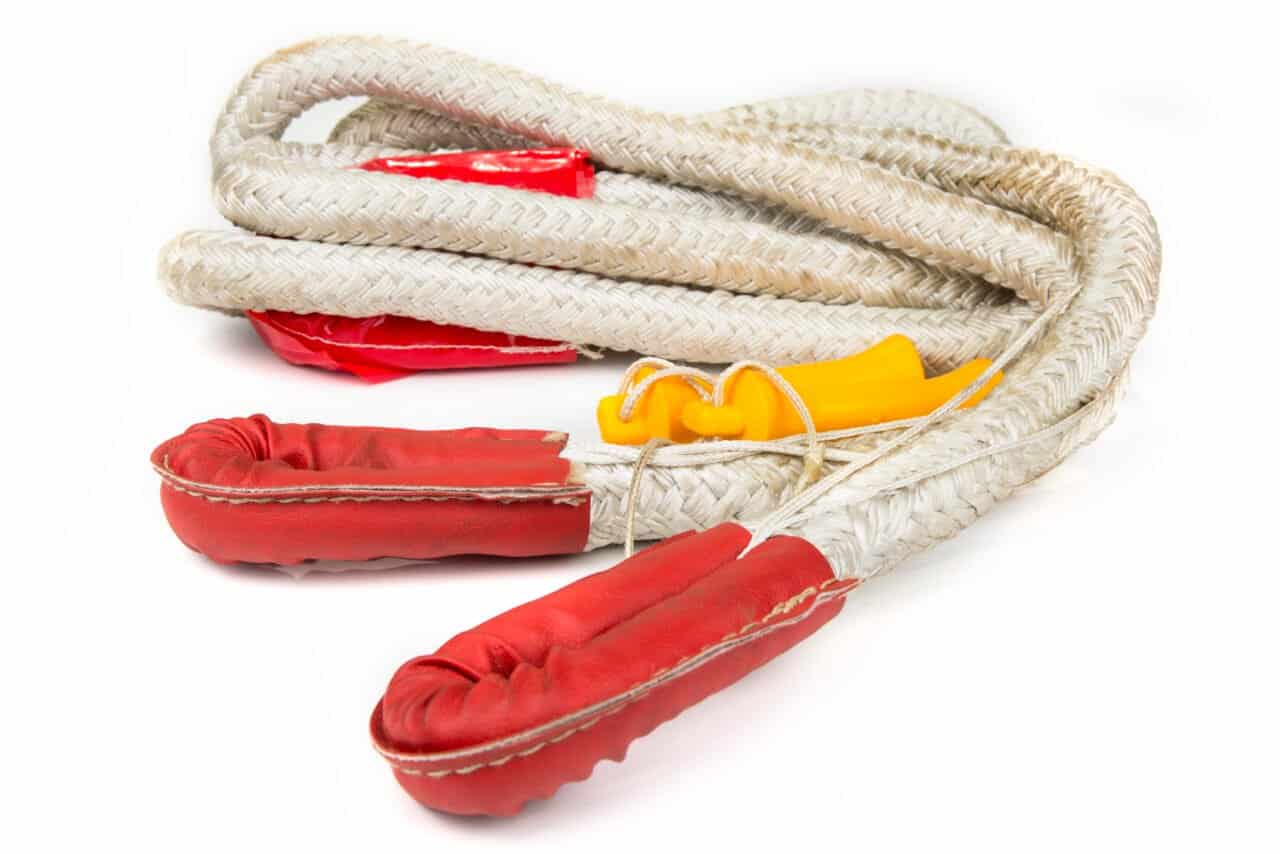 If you need a recovery rope but don't have a budget that will allow you to buy a Bubba or Yankum, you're not out of options! These two are definitely the best in the business, but there are some other brands that will be able to provide a good solid product as well. If you're looking for something a bit cheaper, you may want to look into the following brands.
Matt's Recovery Rope
This recovery rope was actually made in partnership with Yankum! It's being sold by Matt's Off-Road Recovery, which is a business that provides towing and rescue services for stuck vehicles. They only offer one size currently, which is 30 feet long and 1-7/8″ wide. It's bright yellow (as are all of their products) so you definitely won't lose track of this rope!
The quality of this rope meets the standards set by Yankum, but it's actually a little cheaper overall. You'll still need to pay between $300$-350 for this rope (depending on whether or not it's on sale) but it's a bit cheaper than products of a similar size. The rope arrives with a black drawstring bag as well, so you'll have something to store it in.
Visit the website for Matt's Off-Road Recovery to learn more about the company, see other items for sale, and fin current prices.
Mibro DitchPig
As the name may suggest, the DitchPig is ready to get into the action and pull out stranded vehicles. These recovery ropes from Mibro are crafted with double braided nylon rope and they are made from high-tenacity materials. This is a kinetic energy rope that will stretch a bit as it's pulled. This gives the vehicle a bit of recoil and can give a stuck car an extra bit of kick!
The Mibro Ditchpig has been highly reviewed by its customers. It has scored high ratings in terms of sturdiness, ease of use, thickness, and value for your money. It's had hundreds of happy customers, plus it's quite a bit cheaper than the other options on this list. Some ropes are available for less than $100, while even the most expensive models are about $250.
You should always buy the right rope for the right job though! Some DitchPig ropes have broken because people tried to tow vehicles that were above their weight class. Visit the Amazon page for the Mibro Ditchpig to see customer reviews, pricing and delivery options, and varying sizes and widths that are available.
Miolle Recovery And Tow Rope
Finally, we've got the Miolle lineup of recovery ropes. Miolle sells a variety of recovery ropes, as well as tow straps, shackles, and gear bags. They sell a variety of sizes and widths, but their most popular model so far has been the 30 feet long, 7/8 inch wide recovery rope. It's rated with a break strength of 29,300 lbs. which will work for most vehicle emergencies.
These ropes are woven from extremely durable materials that are resistant to damage from UV rays and water. It also comes with a set of soft shackles and a duffel-style storage bag. The reviews for Miolle ropes have been overwhelmingly positive. Customers have testified that this rope is easy to use and can quickly pull out stuck vehicles.
As an added bonus, Miolle ropes are quite a bit cheaper than their counterparts. None of them cost more than $200 and they have proven themselves to be pretty durable as well. You won't need to get a replacement anytime soon with this brand! You can learn more about recovery ropes from Miolle by visiting their Amazon page here. It includes customer ratings and reviews, as well as additional company information.