What Size Kinetic Recovery Rope Do I Need?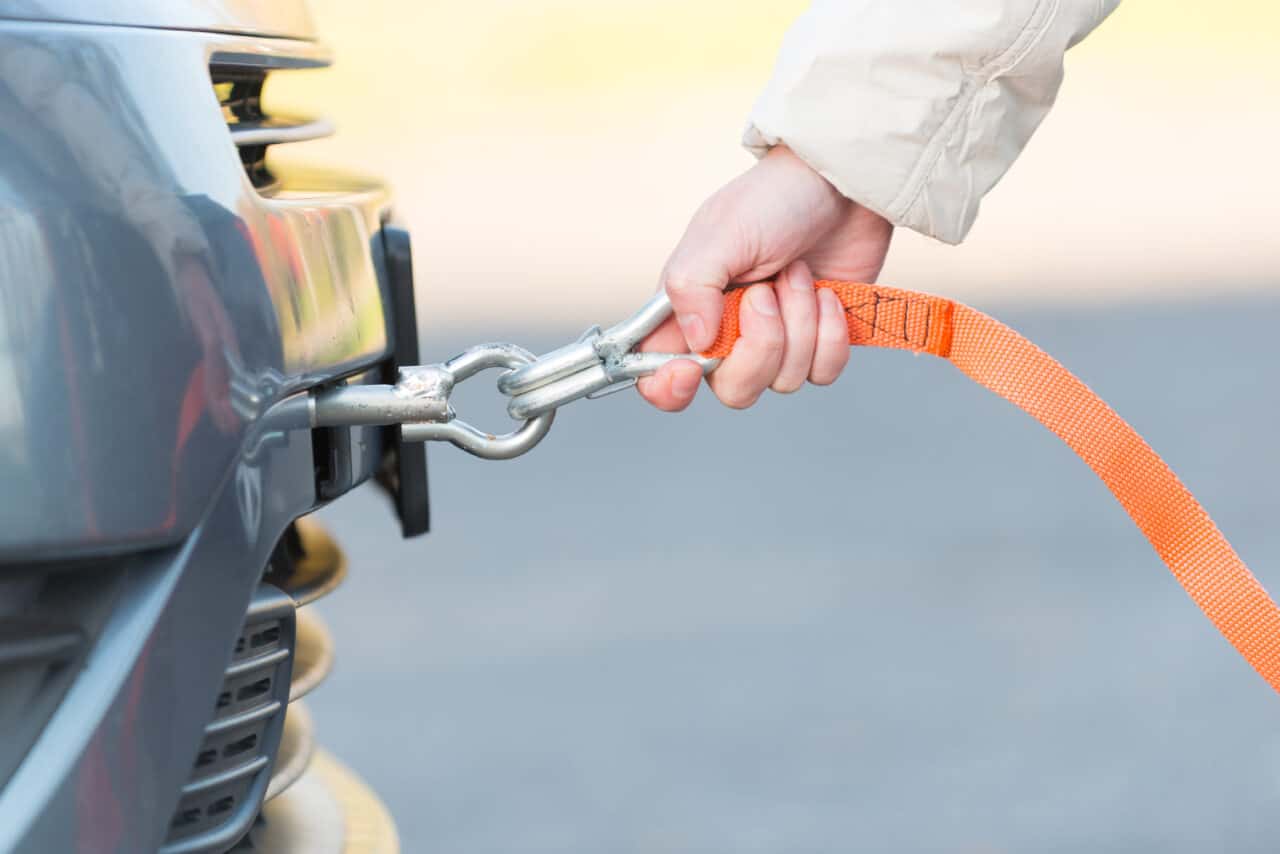 Kinetic recovery rope is a must, especially if you are going off road. However, there is a certain type of rope necessary for your specific vehicle. Here's what you ought to know!
The type of rope you need is usually dictated by the size and weight of your vehicle. A generally good rule to live by is that your rope should have a breaking strength of about 3 times the weight of the car that is being pulled. Simply multiply the weight of your car by 3 you will have correct measurements.
There are dozens of different kinds of kinetic rope to choose from, so it is important that you choose correctly. Try applying these tips.
Different Ropes
Kinetic rope is designed to transfer the kinetic energy of a recovery vehicle to one that is stranded or stuck. It is safer to use than metal cables or chains and other ropes which are more prone to breaking. As mentioned before, it is common practice to choose the size of your rope depending on your vehicle's weight. Many will contest this belief, but it is one of the easiest ways to ensure that you have chosen a rope that will suit your needs.
This rope is made from heavily braided nylon which gives it great strength and makes it difficult to break. There is also usually a polymer coating to protect the rope against abrasion and wear from water, dirt, and use. The rope comes in various lengths and diameters to be used for a diverse amount of vehicles. Most ropes are made with eye loops on either end for ease of attachment.
One of the best things about kinetic rope is its ability to absorb shock. Unlike chains, or standard tow straps, or cables, kinetic rope absorbs jounce upon takeoff which makes it less likely to break during the recovery which can be quite dangerous depending on the terrain. Most ropes can elongate up to 30% under load, making towing somewhat easier. It is advisable to check your brand when you buy to ensure that you are getting a high-quality rope.
Notable Brands
As mentioned before, it is generally a good idea to do a little research to make sure you are buying rope from a high quality seller. Here are a few top brands to consider (all reviews found on Amazon.com).
1.) Grip's 20 ft. x 7/8 in. Kinetic Recovery Rope for off-roading. This rope has an 85% percentage of five-star ratings on Amazon and costs around $68-$70 dollars usually. This rope comes with a mesh-net storage bag which quickly drains out moisture and allowing the rope to dry and be ready for work quickly. It is rot and UV resistant, and tested to be about 45% stronger than wire rope. Its breaking strength is 10,985 lbs. (keep in mind that price varies with size).
2.)ASR Offroad Kinetic Recovery Rope – 1″ x 20′ (33,500 lb. MTS). This double braid nylon rope costs around $150 dollars. This rope has 83% of five-star ratings and It is designed specifically for low traction recovery situations, with the double nylon braid for added strength and shock absorption. It has up to 30% elongation on load and a minimum Breaking Load of 33,500 lbs.
3.) GearAmerica 2PK Tree Saver Winch Strap 3″ x8′ | Heavy Duty 35000 lbs. (15.8 T) Strength | Off-Road Towing and Recovery Rope for 4×4 or Truck | Reinforced Loops + Adjustable Sleeves + Storage Bag + Tie. This is a package deal with 86% five-star ratings. Costing only about $40 dollars, it comes with recovery rope, storage bags, a tie, rope sleeves, and reinforced loops, all of which have been made weather resistant. Its breaking strength is a whopping 35,000 lbs. and its work strength is 10,000 lbs.
4.) ALL-TOP Nylon Heavy Duty Tow Strap Recovery Strap Kit : 3 inch x 30 ft. (35,000 lbs.) 100% Nylon and 22% Elongation Snatch Strap + 3/4 Heavy Duty D Ring Shackles (2pcs) + Storage Bag. Costing anywhere between $60-$75 dollars, this kit has a five-star percentage of 88%. It is made of nylon and has 22% elasticity, a little less than ASR's but still good (there is also the added perk of a lifetime warranty!). It has reinforced eye loops with neoprene sleeves. Its breaking strength is 35,000 lbs. with a lab result available to appease the skeptics.
5.) Sunferno Recovery Tow Strap 35000lb – Recover Your Vehicle Stuck in Mud/Snow – Heavy Duty 3″ x 20′ Winch Snatch Strap – Protective Loops, Water-Resistant – Off Road Truck Accessory – Bonus Storage Bag. It has an 86% of five-star ratings and costs $48 dollars. These water resistant recovery straps are built not only for vehicle recovery but for the removal of fallen trees and stumps as well. It has a 35,321 lb. break strength.
6.) Mibro DitchPig 448551 Kinetic Energy Vehicle Recovery Double Nylon Braided Rope with Duffel Bag, 1-1/2″ x 30'. This kinetic rope costs $251 dollars and has 85% five-star ratings (this brand also offers a somewhat wide variety of rope widths). The rope comes with two spliced eye loops with protective nylon sleeves. It has a 30% stretch capacity and is 2-3x stronger than most straps with eye loops.
7.) VULCAN Off-Road Recovery Rope – 7/8 Inch x 30 Foot – Red Eyes – 28,600 Pound Breaking Strength – Includes Vented Storage Bag. Costing about $165 dollars, the VULCAN rope has 90% five-star ratings. This brand is built for construction and heavy duty situations so it is fairly durable. It can be used for an SUV, ATV, UTV, or even snowmobiles. It has a 28,600 lb. breaking strength.
8.) Bubba Rope Power Stretch Recovery Rope, 7/8" x 30 ft. – Heavy-Duty Vehicle Recovery Rope: 28,600 lbs. Breaking Strength – Red. With 89% of five-star ratings, this hefty rope costs almost $210 dollars. It has double-eye snatch rope and can pull trucks, SUVs, Jeeps, ATVs & UTVs out of mud, sand, snow & ditches. This rope was developed from military specifications for protective coating and splicing. It has a break strength of 28,600 lbs.
9.) VooDoo Industries Recovery Rope 1300008. This brand has 82% of five-star ratings and costs about $127 dollars. it is a little lower on the list of recommended ropes but is still a considerable option.
10.) Smittybilt Cc122 Recoil Recovery Rope 1.25 In. X 30 Ft. Waterproof Woven 60000 Lb. Capacity Recoil Recovery Rope. This rope has 92% of five-star reviews and costs $185 dollars. This rope is on the heavier duty end of the spectrum with a weight capacity of 60,000 lbs.
Practicing Safety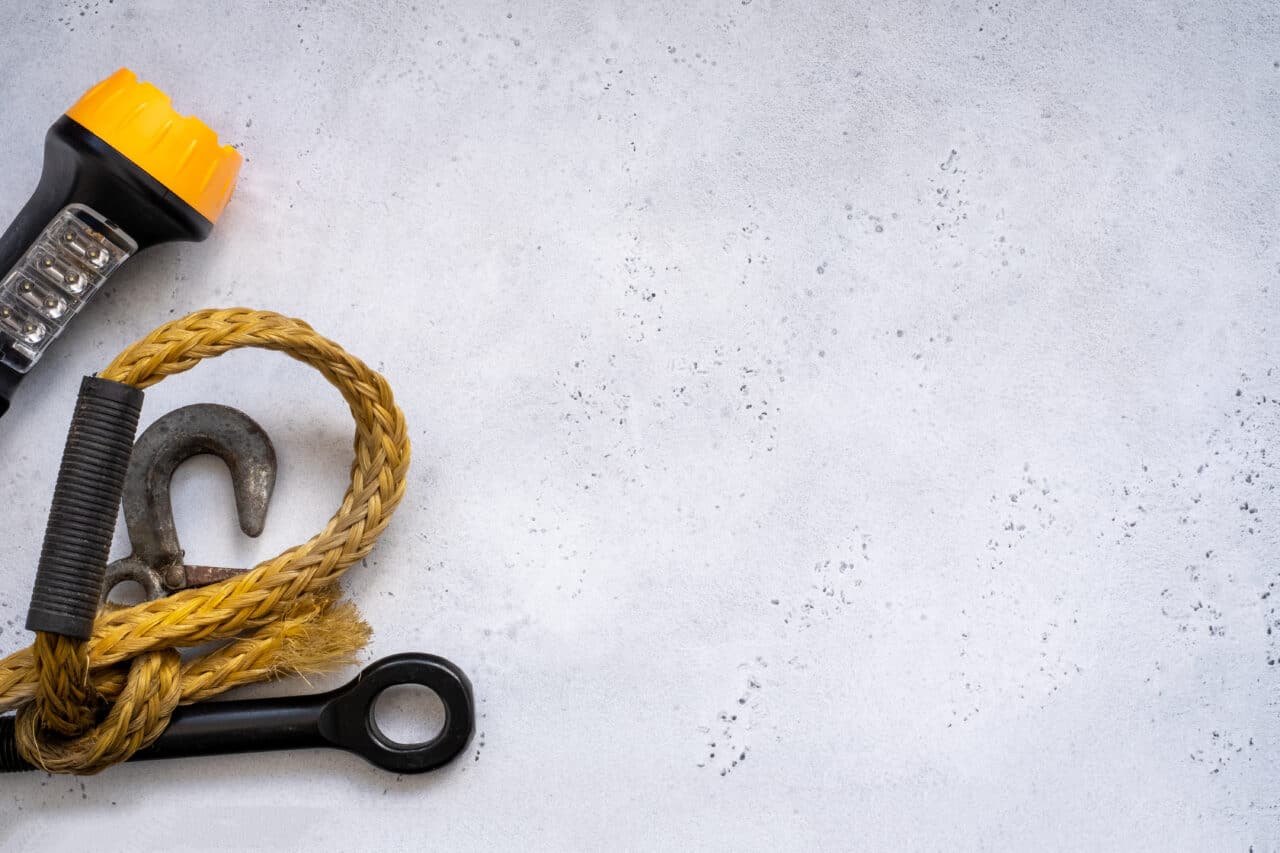 Another thing to consider before heading out to test your rope is how to do so safely. It is a pretty straightforward process but it is always necessary to make sure you are prepared for the event. Here are a few safety tips to be aware of.
The obvious first step is to make sure you are sizing your rope correctly (using the steps in the chart above or something similar). If your rope is too short or too weak for the load you plan to haul, you could find yourself in serious trouble if it snaps or cannot reach the stranded vehicle. Additionally, you should also calculate the rope's capacity and the speed limit for your recovery/extraction.
If you go too fast, you run the risk of a break and possible damage and/or injury. Double check all your equipment to make sure you have all the right elements (hitches, ropes, shackles, recovery points, etc.). You do not want to get there only to find out that your tools are inadequate for the job. Make sure the stuck vehicle has a clear path out before you start towing. Lumps of wood or rock that it might hit on the way out could potentially cause damage to your vehicle. As far as speed goes, it is advisable not to exceed 5MPH regardless of the terrain, as you do not want to injure the drivers of either vehicle.
You also want to take good care of your gear so that it is always fresh and ready to work. Straps are often prone to becoming wet and muddy. Left uncleaned, you will find them crusty and dirty the next time you need to use them. To prevent this type of inconvenience, you can throw them into a bucket of hot, soapy water.
This will help to loosen residual dirt which can then be hosed off and the ropes hung to dry. Rope is the same way. Because it is braided, however, you will need to push the braids together so as to loosen any dirt that has become trapped inside the nylon. Once you have thoroughly rinsed out all the dirt/sand from your rope, empty the dirty water, rinse them out, and hang the ropes to dry. Doing this every time you use your rope will not only keep it smelling and looking fresh, but it could potentially also ensure that your rope will last a lifetime!