Is Sam's Club A Good Place To Buy Tires: What To Know
Tires are among the costliest maintenance items on your car. So, when searching for the right place to buy and replace tires, you're probably looking for a service provider with affordable deals and exceptional service.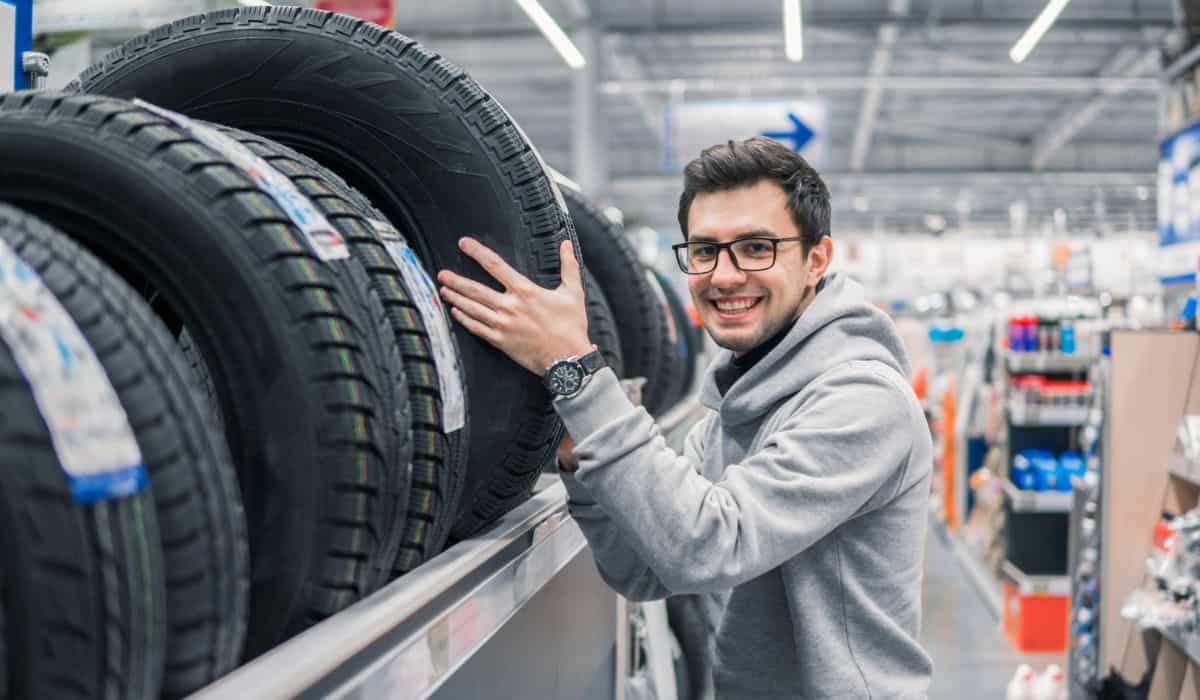 Can't decide between Sam's Club Tires and Costco? Our article will provide you with all the information you need to choose the best tire retailer for your vehicle, ensuring a smooth ride and a great investment.
Sam's Club is one of the best places to buy your tires. They offer affordable prices, various discounts, and complimentary services to members. Sam's Club also stocks high-quality brands that ensure road safety and have a convenient tire center.
To buy and replace your tires, you should look for a trusted vendor with affordable prices and convenient services. Sam's Club tire experts are dedicated and strive to meet your unique needs. So now, let's dive right in!
Is Sam's Club a Good Place to Buy Tires?
Sam's Club's pricing options and free services for active members make it an excellent place to buy tires. In addition, their friendly staff and customer service team make you feel heard and valued.
An active Sam's Club membership offers access to free services such as:
Road Hazard Protection
The road hazard protection service expands Sam's Club manufacturer's workmanship and materials warranty to include pro-rated tire replacement.
Tires that meet the RMA repair guidelines are not eligible for replacement as a road hazard. Sam's Club calculates the Road hazard pro-rating based on the remaining tread depth of the damaged tire. Therefore, tires with a tread depth of 2/32nds or less won't be serviced.
Lifetime Tire Repair
Lifetime tire repair services from Sam's Club cover the following:
Wheel removal
Tire inspection
Damage analysis
Repairs
Tire mounting
Wheel balancing
Wheel installation
Sam's Club follows the RMA tire inspection and repair guidelines and won't service tires with 2/32nds or less tread.
Other Free Services
Sam's Club NO-Charge services also include the following:
Wiper blade installation
TIP balance and rotation
TIP balance only
Air pressure and tread depth check
50 Mile re-torque
Battery installation
Battery check
For more information about lifetime repair and other free services, check out Sam's Club website.
How Much Do Tires Cost at Sam's Club vs. Competitors?
There is no shortage of options when searching for the best place to buy tires. However, the costs and level of service offered by warehouse clubs, online tire merchants, and independent tire dealers might vary widely from one another.
Although there are many factors to consider when deciding where to buy your tires, the cost is one of the top ones. Tire prices vary widely and change with time, so look for the best price on tires that fit your vehicle.
The table below compares the current prices of some popular tires and the average prices for tires that fit popular cars in the United States:
| | | | | |
| --- | --- | --- | --- | --- |
| Tire Retailer | Cost of Michelin Defender LTX M/S 20" Tires | Cost of Bridgestone Turanza 215/55R17 Tires | Tire Price Range for the 2017 Toyota Camry | Tire Price Range for the 2020 Ford F150 |
| Sam's Club | $263.99 | $253.47 | $99.13 to $253.47 (52 options) | $175.47 to $302.49 (46 options) |
| Walmart | $263.99 | $212.99 | $80.09 to $305.99 (215 options) | $123.56 to $341.06 (184 options) |
| BJ's Tire | $261.99 | $212.99 | $130.99 to $285.99 (34 options) | $175.99 to $339.99 (24 options) |
| Costco | $244.99 | $212.99 | $135.99 to $245.99 (18 options) | $225.99 to $263.99. (9 options) |
| Tire Rack | $212.99 | $263.99 | $108.08 to $239.27 (104 options) | $183.81 to $381.01 (91 options) |
| Discount Tire Direct | $213.00 | $264.00 | $85.69 to $239.27 (86 options) | $153.42 to $454.00 (84 options) |
Table 1: Tire Price Comparison Between Sam's Club and Other Competitors
The average total cost for purchasing and installing four Bridgestone Turanza tires that fit a 2017 Toyota Camry at different tire retailers are:
Sam's Club: $953.88
Costco: $937.92
Tire Rack: $851.96
Discount Tire Direct: $878
Walmart: $923.88
BJ's Tire Center: $931.96
Promotions and deals can significantly affect your tires' total cost, making it essential to compare prices from different shops and retailers.
When it comes to buying tires, you might be curious about the quality of Walmart's offerings. Our informative article, "Is It Bad to Buy Walmart Tires?" will give you the answers you need. And if you're debating between Costco and Discount Tire, don't miss our comprehensive comparison, "Buy Tires at Costco or Discount Tire?" to help you make the best choice for your vehicle.
How Much Does Sam's Club Charge for Tire Installation?
A professional installation service is something you'll want to invest in other than buying tires. It's best to note that installation will likely incur an additional fee at most tire retailers, including Sam's Club. You must call or visit your local Club to schedule a tire installation at Sam's Club.
Sam's Club's premium tire installation package costs $20 for each tire. This cost is the dame for motor homes and duallies. You can add tire installation to your online order or at your local Club during purchase.
Having your tires installed at Sam's Club qualifies you for Emergency Roadside Assistance for three years after purchase. You also enjoy road hazard protection, lifetime tire balance, and free flat repair.
The premium installation package includes a new valve stem for new tires mounted, a Tire Pressure Monitoring System (TPMS (on Amazon)) reset, and waste tire disposal.
Are Sam's Club Tires High Quality?
Sam's Club carries high-quality tires from some of the most popular brands guaranteeing top quality. In addition, their skilled technicians are certified by popular tire manufacturers like Michelin.
Whether you own an SUV, car, or truck, your safety comes first. So the experts at Sam's use state-of-the-art equipment to mount tires according to manufacturer recommendations.
Sam's Club also has special tires for vehicles performing various activities, such as winter tires, depending on your needs.
Does Sam's Club Require a Membership for Buying Tires?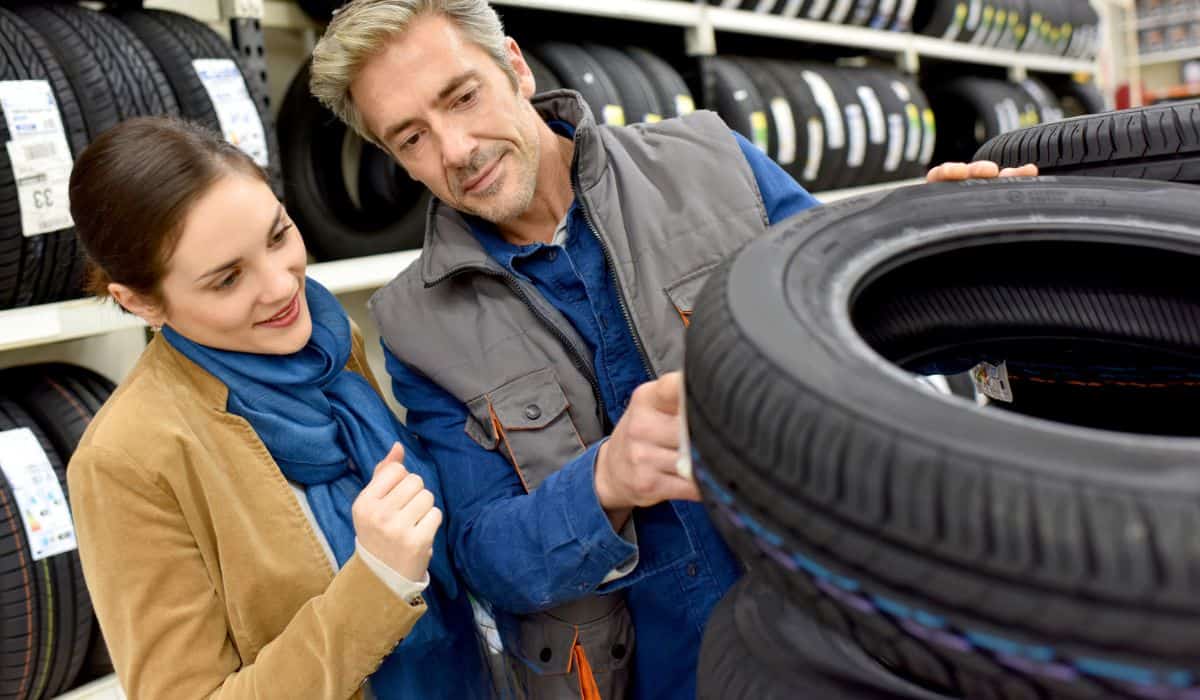 At Sam's Club, you need a membership before buying tires and related services. It's a membership warehouse with a business model that offers high-quality products.
The tire center aims to provide the best for members. They avoid stocking items from any available brand and only offer exceptional products and services. As a result, members also get better value than traditional retail shops.
Merchants at Sams Club ensure they stock the right items in large volumes. Sign up as members to enjoy various benefits like free shipping or cash rewards.
Sam's Club vs. Costco: Which is Best for Buying Tires?
Servicing your tires is one of the most important things to do to maintain your car in good condition., especially during winter. Unfortunately, the hunt for the right place to buy your tires is never-ending. Although Sam's Club and Costco are among the most popular tire retailers, which is better?
Sam's Club is best for buying tires. Sam's Club and Costco provide excellent quality, tire sales, and long-term servicing packages. While Costco is usually more expensive, Sam's Club has a better quality of service and a more comprehensive selection of products.
Some clients complain that Costco is usually very busy, meaning the service might get below par. On the other hand, Sam's Club is more accessible to schedule and quicker in their tire changes based on client feedback.
However, Costco constantly has sales and offers on their tire brands. Sam's Club also has sales but doesn't match the frequency of Costco offers.
So, if you are looking for sales and promotions, Costco is the right place. But head over to Sams Club to enjoy exceptional service.