Can a Honda CRV Tow a Boat?
The new Honda CRV features a hybrid model which is big news in the industry, however there are some base features on regular CRV's that have gotten a lot more attention from drivers. The biggest upgrade on the Honda CRV relates to the engine.
Now, the Honda CRV comes standard with a turbocharged 1.5 liter four-cylinder engine that used to be available on upgraded packages with the CRV. There are a lot of people out there who hear "better engine" and immediately think "towing". How does the CRV measure up to the rest of the competition if you are trying to tow something with a small SUV?
Can the Honda CRV Tow a Boat?
So, is the Honda CRV going to be able to tow a boat? Yes, the Honda CRV is able to tow a small boat. The CRV comes with a maximum towing capacity of 1,500 pounds.
The answer to your personal situation will depend on your setup, generally speaking. 1,500 pounds isn't a huge number, but it is able to haul small boats under ideal conditions. Remember, additional weight will cause fluctuations in performance.
Keep reading to find out all of the facts about the CRV and the best ways to be able to make sure you can tow your boat successfully.
Towing a Boat with the CRV
You're going to need to keep a few things in mind when trying to tow a boat with the Honda CRV. The biggest problem, obviously, is the weight of the boat. The CRV is fairly limited when you compare it to larger SUV's or trucks because it only has a towing capacity of 1,500 pounds. That's really not a lot to work with in the world of towing. As mentioned above, it should be able to handle a small boat under ideal conditions though.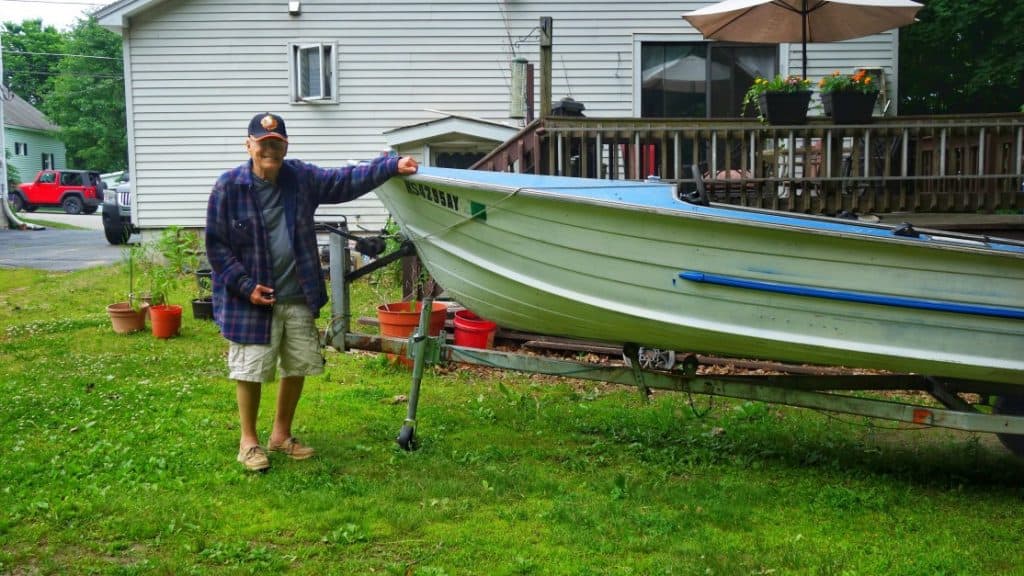 One of the problems with towing something like a boat is that you need to have a pretty good idea of how much the boat weighs. When towing with a vehicle like the CRV, you also need to add in any kind of hitch weight or other equipment that is involved.
Therefore, if you are towing a boat that is 1,000 pounds but have some equipment attached that adds 200 pounds – you are really at 1,200 pounds. In this hypothetical situation, you're still under the 1,500 pound threshold, however as you get closer and closer to the towing capacity you are running a few risks.
When you try to tow something that is near your towing capacity, you are probably adding a lot of stress to your engine. You should be careful when doing so because any added duress may shorten the lifespan of the engine or could simply make performance a little bit shaky in the moment.
In addition to that, you need to make sure that everyone around you is safe. Trying to push the limits of your towing capacity is a bad idea if your engine is simply unable to perform the task you are trying to get it to do.
That would be highly unlikely in a situation that was mentioned where 1,200 is much less than 1,500, but it does happen in other situations.
One of these situations would be if your Honda CRV is packed full of people or things. Obviously, when towing a boat at the dock the passengers could simply get out of the car, but then you still need to get the boat wherever it is you are trying to tow it.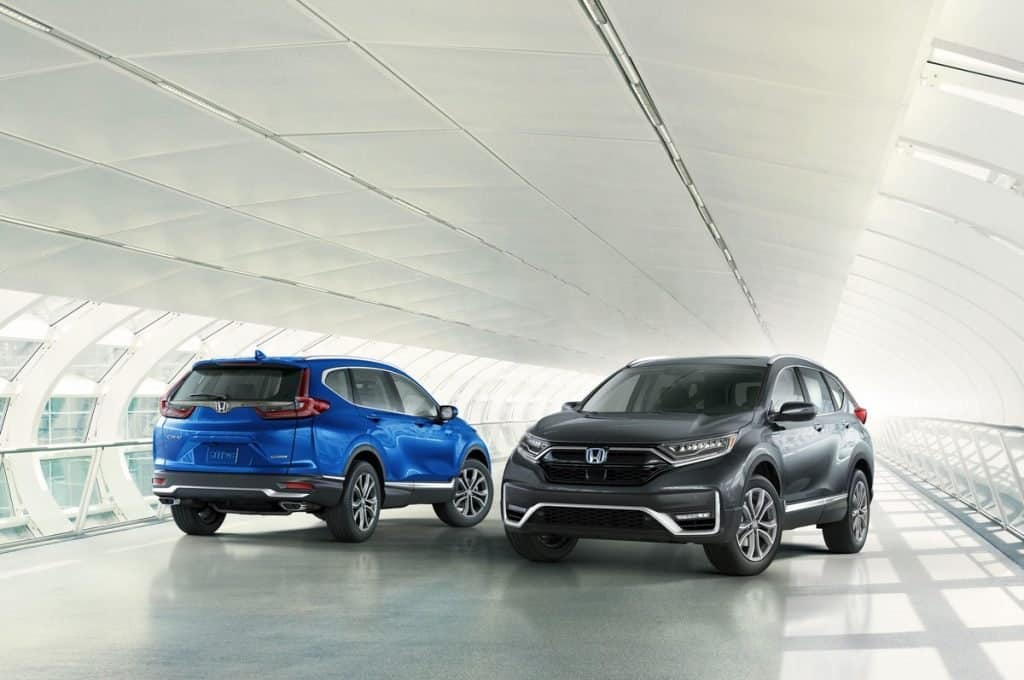 Adding a lot of equipment or cargo in your car can actually decrease the performance because your CRV is trying to tow the boat behind it while dealing with the added strain of cargo and passengers in the regular cabin as well. If at all possible, it's best to avoid these situations.
Another tip that can help you get the most out of towing a boat with your Honda CRV is making sure that your boat ramp is a good one. This comes in a few different forms but it can really affect the performance of your vehicle and could prevent a ton of unnecessary damages and trouble.
For one, you need to make sure that the traction of the area near the boat ramp is solid. If your wheels start to spin, you are going to have a much harder time getting the boat up and out of the water.
The last thing you want is to be spinning your wheels stuck on a boat ramp and hoping that someone can help you out of your situation. That doesn't really promote the family trip spirit or the spirit of adventure and being able to get your own boat in and out of the water.
Another factor that deals with the status of your boat ramp is making sure that the incline of the slope isn't too great. While most boat ramps give you some gradual space to make progress, some can be a bit less forgiving.
These high incline slopes are going to do all of the negative things that you were trying to watch out for like putting more stress on the engine and causing some traction problems that may make it hard to make progress.
Really, you can save yourself a lot of headaches if you scout ahead for good traction and a boat ramp that has acceptable slope. This is one of the smartest things you can do as a CRV owner to make sure that you don't have any problems when it comes to towing a boat.
CRV's and Towing
For many people, 1,500 pounds is a pretty abstract concept. What does that really mean and what kind of things are the CRV models able to tow successfully?
Here are some examples, but keep in mind that if what you want to tow is not included here, that doesn't necessarily mean that you're out of luck, but you should be wary and try to find the curb weight of your item to see if the CRV will do the job with ease.
You should be able to pull an ATV with ease. There are a lot of situations where it would be more beneficial to tow an ATV as opposed to riding it somewhere, and the CRV should be able to get the job done when trying to pull a four-wheeler, again making sure that the item is under 1,500 pounds.
Another item that the CRV should be able to handle is a Jet Ski with a trailer. If you aren't looking to tow a full boat somewhere, a Jet Ski is a great item that can get you in the water while being a bit more lightweight and easy to handle.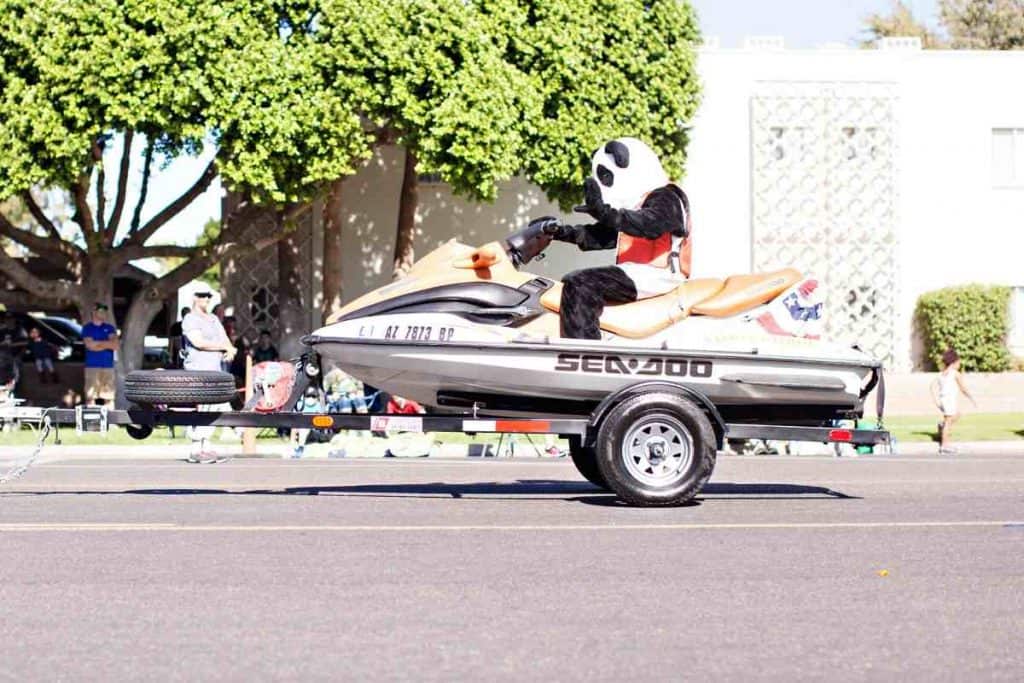 Jet Skis have found a lot of popularity lately due to their zippy nature and the fact that they are just so much easier to deal with when coming or going somewhere fun.
You could also take a small teardrop camper with you when towing with a CRV. This is an area where you definitely need to check weight restrictions, so just be careful. However, as long as you meet the weight requirements and the vehicle is able to perform as it normally does, you should be okay.
Remember that if you are trying to tow something that is over capacity for your vehicle, you are putting everyone around you at risk so you need to be careful with your actions.
Some people try to justify their actions by saying that they are willing to risk it on their own basis or on the basis of it being their vehicle. This is not really a smart move because as mentioned, you are not the only one at risk if you are towing in an unsafe setup.
The other motorists on the road or in the area that you are driving will be at risk as well if you cannot control your motor vehicle.
Also, no matter how bad someone wants to say that they are willing to take the risk, it's really not worth it to try and put the strain on the engine. If you have ever experienced a car that has problems earlier in its life cycle than you should, you know the pain of dealing with costly repairs and hard decisions.
Even if you have a lot of money in your budget to put towards vehicles and repairs, it doesn't make it a smart idea to try and find those repairs because you're just throwing away money.
The Honda CRV certainly is not the biggest SUV or the one with the most towing capacity, but if your boat and the equipment that attaches it weighs less than 1,500 pounds; you should be able to tow it with your Honda CRV without much problem.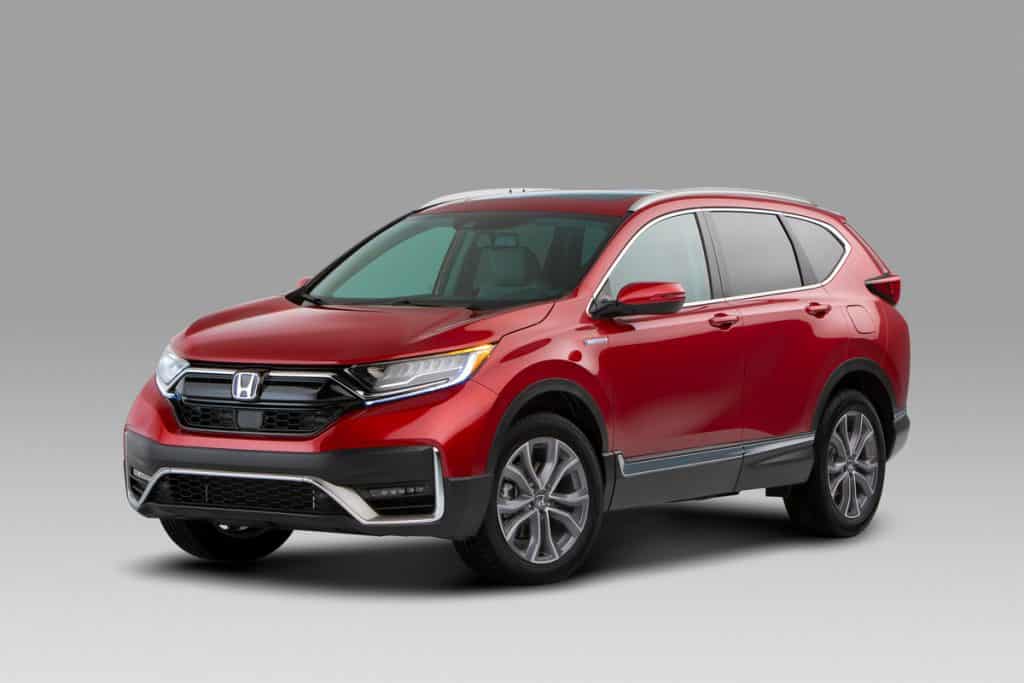 Do your homework and be sure that the area you are towing it to is safe and doesn't have a lot of loose gravel or a steep incline, and you should be good to go.
Favorite Honda CRV Accessories
Last update on 2023-03-15 / If you click this affiliate link and make a purchase, we earn a commission at no additional cost to you.