Do Chevy Suburbans Hold Their Value?
This post may contain affiliate links. As an Amazon affiliate, I earn from qualifying purchases.
You don't have to be a business major to know that depreciation is the term we use to describe how much value an item loses over time. But you should know that a new vehicle depreciates as soon as you drive it off the lot. Why exactly is this the case? And what does this mean for owners of Chevy Suburbans?
Do Chevy Suburbans hold their value?
The Chevy Suburban has a 5-year depreciation rate of 44% and a 5-year resale value of $37,360 for a vehicle in good condition averaging about 12,000 miles per year [1]. While the Chevy Suburban does in fact hold some of its value over time, it really depends on which model year you buy.
… "So, which model year should I buy?" should be followed up by asking yourself "How much will I save if I buy used?" Let's go a little further into why this is the case when you are buying a vehicle, especially one that is as expensive as the Chevy Suburban.
Historical Depreciation of the Chevy Suburban
When considering how the Suburban holds value, you need to consider multiple factors in its historical depreciation. You need to look at the model year, the new price, the current price, maintenance estimates, dollar decline, percentage decline, and percent paid. This can give you an idea of which model years are good, better, and best in terms of value.
What we can tell you is that the Chevy Suburban tends to have maintenance costs in the long-term that are higher than your average full-size SUV. While those SUVs have an average maintenance cost of $784, the Suburban's average slates at about $944.
Owners tend to end up bringing their Suburbans to the shop more times per year than owners of other vehicles. The probability that a repair will be major on the Suburban is about 15%, which is average for a full-size SUV.
Smaller SUVs are likely to have a 12% probability of serious repairs. In essence, the Suburban's design seems to factor into why it depreciates so quickly.
The 2019 Chevy Suburban and Why It Holds the Most Value
If we had to pick any Chevy Suburban model from the past 12 years, we would choose the 2019 Suburban. Why is this, you might ask. For a vehicle that is just a few years old, you would pay somewhere around 68% of the "new" price and still have somewhere around 83% of its useful lifespan remaining.
To give you a clearer idea of how much a 2019 Suburban might cost you right now, you could expect to see a starting MSRP of $43,101 (as opposed to the new price of $62,588) and pay about $505 in maintenance within the first year or so of ownership.
If you cannot find a 2019 model, the 2018 and 2020 Suburbans are particularly attractive, have many of the same features, and hold similar depreciation values to the 2019 Suburban. But, given the 2019's $8,073 decline in value, this model is clearly the best one to buy if you are shopping on a budget.
Factoring In Insurance and Fuel Costs
The cost of auto insurance is something that you will need to consider when buying a new vehicle. The good thing about insurance cost is that you can reduce a higher rate if you do some digging around. As for the Chevy Suburban, its estimated average annual cost to insure is $1,626. After about five years of ownership, your cost to insure the Suburban could be somewhere around $8,130.
Another ownership cost to consider is fuel. As a massive third-row SUV, the Chevy Suburban consumes quite a good amount of fuel. Suburbans powered by the 6.2-liter V-8 get a combined 17 miles per gallon with rear-wheel drive (RWD) and 16 mpg combined on the all-wheel drive (AWD) variants.
This amount of power requires a lot of fuel, but some drivers will feel as though it is worth it in order to have a vehicle that meets all of their needs – and then some.
However, the Suburban is extremely versatile in its design and can negate that. This is one of the biggest reasons as to why the Chevy Suburban holds onto its value. Some Suburbans can tow over 8,000 pounds when properly equipped, so they work well as family haulers (as it can seat up to 9 people) and towers of camping equipment.
The Suburban is a beast, and when you take the rear seats down, an abundance of cargo space opens up. In fact, this SUV can carry a 4×8 sheet of plywood [2].
The Usefulness Lifespan of the Chevy Suburban
Is a Chevy Suburban reliable? Well, that depends on its usefulness lifespan. This methodology posits that usefulness lifespan can vary from one model to the next, hinging upon multiple factors.
The first twelve years of a vehicle's life give us the best idea of how useful that vehicle is, but results tend to become more highly varied after that benchmark. Ongoing maintenance costs become a more pronounced factor as parts go bad and rust develops.
Just how many miles is too many for a used Suburban? As studies show, the Suburban is able to reach 200,000 miles [3]. With only 5.2% of vehicles surveyed able to reach 200k miles, reaching such a high spot on the list is encouraging.
The trick with the Chevy Suburban is remaining vigilant and doing regular maintenance. This can help you postpone the development of major issues.
Closing Thoughts
The Chevy Suburban might have a rather average reliability rating, but its value does hold up better than many other third-row SUVs. Suburbans can remain on the road for years, topping out at over 200k miles when properly maintained.
You will end up paying quite a bit for fuel and slightly more than average for the cost of auto insurance. And, over time, repairs can get pricier.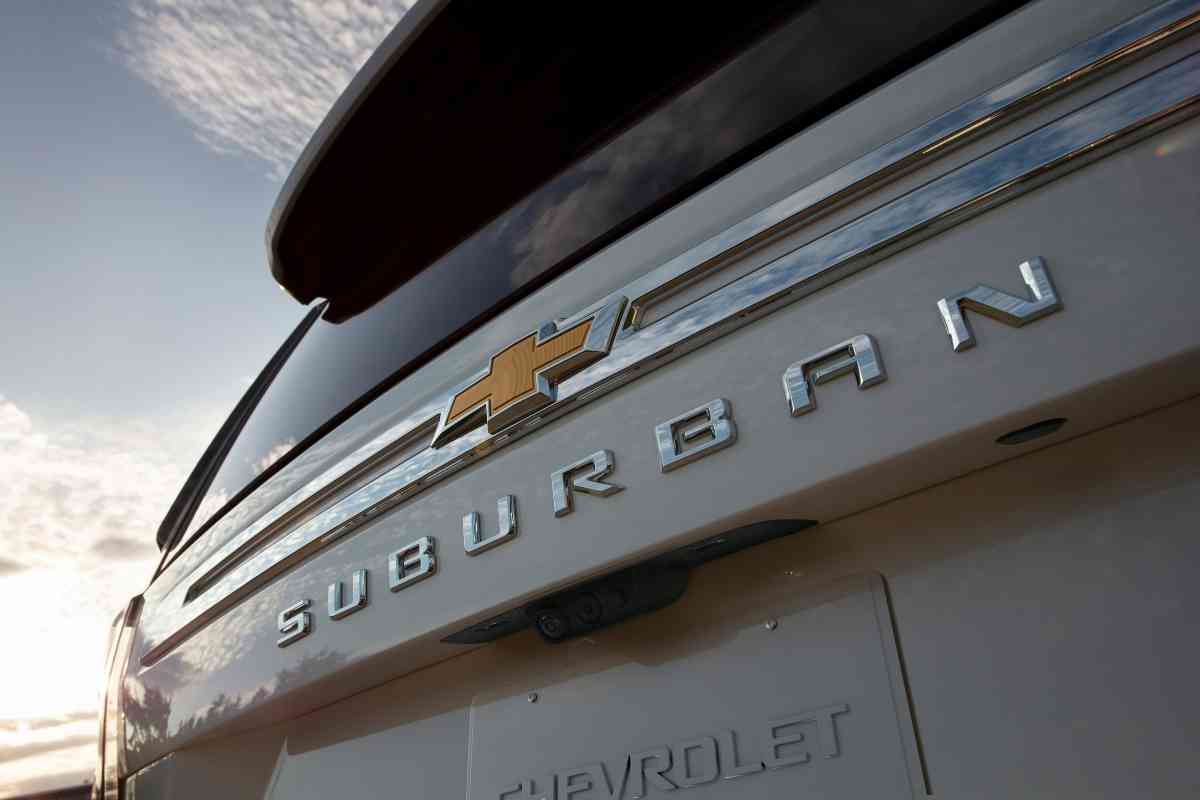 However, you get an abundance of power from the Suburban's sturdy LS engine options [4]. The Chevy Suburban offers a strong towing capability. You can tow a motorhome or tow the Suburban behind a motorhome. For an on-the-go family who loves to go on camping trips, the Suburban carries a lot of value that transcends monetary units.
In closing, the Chevy Suburban is a vehicle that can hold its value up over time, especially if you buy the right model year. The 2019 Chevy Suburban is the one that we recommend, although a 2018 or 2020 is also a solid bet.
Keep up on the Suburban's maintenance needs and you could have a vehicle that will last you a good 10 to 15 years. It is all about how you treat these SUVs.
References
1 – https://caredge.com/chevrolet/suburban/depreciation
2 – https://fourwheeltrends.com/what-suvs-can-carry-a-4×8-sheet-of-plywood/
3 – https://www.iseecars.com/longest-lasting-cars-study
4 – https://fourwheeltrends.com/what-chevrolet-trucks-have-ls-engines/