5 Ford Escape Years To Avoid | Updated 2023
This post may contain affiliate links. As an Amazon affiliate, I earn from qualifying purchases.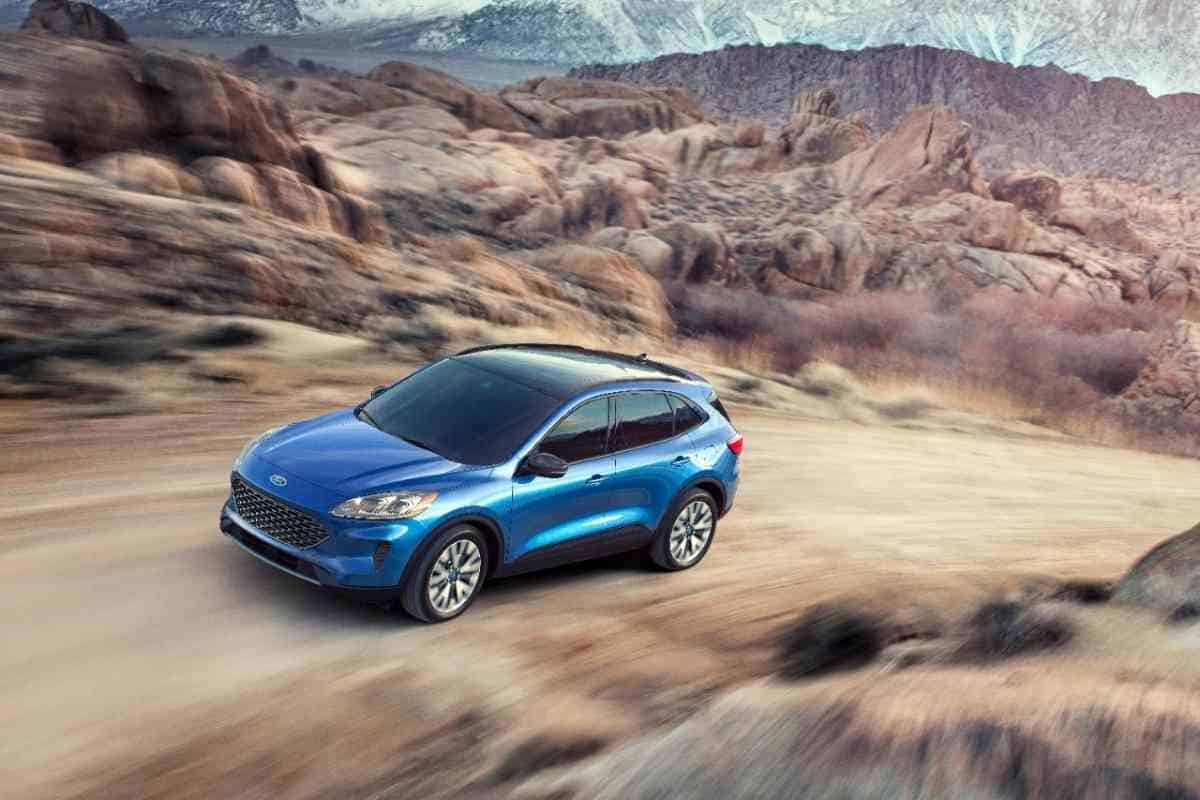 The Escape is one of the best crossover SUVs. But, some of its model years have had issues. In this article, we will discuss the Ford Escape years to avoid based on our research from trusted car data sites and user feedback.
What are the worst years for the Ford Escape? 
While the Ford Escape is a great commuter car, some of its model years have experienced a wide range of serious issues. It is highly recommended to avoid these model years. The Ford Escape years to avoid are 2008, 2009, 2010, 2013, and 2014.
Ford Escape Reliability
Since its launch in the year 2000, the Escape remains one of Ford's best-selling vehicles. It's also one of the most popular crossover SUVs on the market today.
Some of the reasons why people love this car is because it's compact but spacious, highly efficient and capable, fuel-efficient and a great choice for weekday commuting. It has also been outfitted with numerous safety features, making it one of the safest cars on the road.
But, as much as the Ford Escape may be a decent vehicle, it doesn't mean that all its model years are equally great. Some of its model years suffer from a wide range of issues, which may compromise the vehicle's safety, comfort, and handling.
Besides, fixing these issues can be quite costly. Therefore, avoiding these model years is best for your peace of mind.
So, which Ford Escape model years should you avoid? Well, I've personally driven several Ford Escape model years.
Therefore, I've had my fair share of Ford Escape issues. I'm also an active member of the Ford Escape community. And over the years, I've managed to gather quite some extensive data on this car, including figuring out the worst Ford model years.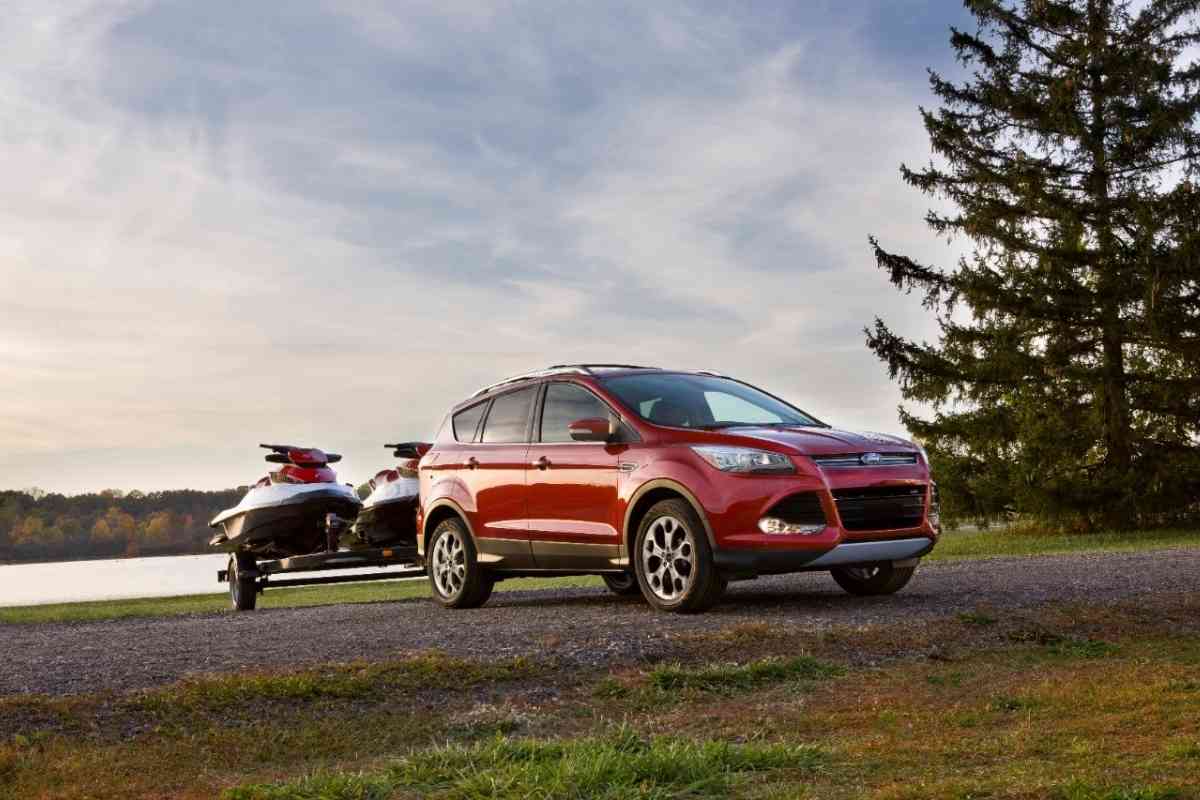 Here Are The 5 Worst Ford Escape Model Years to Avoid
The Escape is without a doubt, one of the best crossovers that you can find on the market today.
But like other vehicles out there, it also has its share of ups and downs. And if you are looking to buy a pre-owned Escape, there are some model years that you should avoid at all costs. They include:
2008 Ford Escape Model Year
The 2008 Ford Escape has the highest number of reported complaints. As of today, this model year has more than 600 complaints, which are the highest since the Escape hit the market a couple of years ago.
Most of the complaints that I've come across regarding this car have to do with its steering and transmission systems.
And as you may probably know, steering and transmission system failure can lead to a crash.
Other issues that have been reported for this year's model include engine problems, body paint issues, issues with interior accessories, as well as problematic A/C systems. It's the worst model of the 2018 Ford Escape.
2009 Ford Escape Model Year
While I've not driven a Ford Escape 2019 myself, I've come across several reports of previous drivers, complaining about its four-cylinder and V6 engines.
Based on those reports, the four-cylinder and V6 engines of the 2019 Escape produce annoying and unusual noises. As a result, driving this vehicle can be a highly unpleasant experience for most people.
Furthermore, the National Highway Transports and Safety Authority (NHTSA) has recalled this model year at least three times.
I've also read some reports of some drivers complaining of water and air leaks occurring on its roof.
2010 Ford Escape
The 2010 Ford Escape is another model year to avoid, if you are looking to buy a used Escape. According to the NHTSA, there have been more than 2,000 complaints regarding this vehicle.
Most of the complainants have reported problems with power train components and speed control.
From the reports that I've read, both the 3.0-liter V6 and 2.5-liter four-cylinder engines have issues with the electronic throttle body. As a result, drivers have experienced sudden power loss while driving.
Other issues that have been reported with the 2010 Escape include component failures, age-related engine failures as well as gas leaks. It's also worth pointing out that this vehicle has been recalled at least five times.
And, two of those recalls have involved serious injuries both to the drivers and the passengers.
2013 Ford Escape
The 2013 Ford Escape is yet another model year that you should avoid. Having personally used this vehicle, I have also experienced my fair share of problems with it.
And, I strongly recommend against buying this model year, if you are looking for a pre-owned Ford Escape.
Some of the problems that I experienced during my time with the 2013 Ford Escape include check engine light illuminating, unexpected stalling as well as a couple of engine failures. For the stalled engine, my mechanic managed to deal with the issue by replacing the electronic throttle body.
I've also come across a couple of complaints from other 2014 Escape owners about mechanical problems with its transmission, causing sudden failure of the transmission. Overall, the 2013 Ford Escape is a highly problematic model year and it will be in your best interests to avoid it.
2014 Ford Escape (Worst Ford Escape Model Year To Avoid!)
The 2014 Ford Escape is, without a doubt, one the most problematic model years. Based on the research that I've conducted, I've come across more than 200 complaints about this model year.
While 200 complaints may appear like a small number, the issues reported have been severe.
And, this explains why the 2014 Ford Escape is regarded as the worst model year.
Some of the most recurring complaints include electric system malfunctions, including malfunctioning ignition switch, wire failure, low battery and electronic ignition issues. As you can see, all these issues can lead to a fatal crash – if the malfunction happens when you are speeding on the highway.
Some drivers have also reported issues with leaks in the car's roof, weather stripping, as well as malfunctioning steering wheels, backup cameras and sensors. Another widely reported issue is transmission malfunctioning.
Related Reading: The BEST Years For The Ford Escape
Common Problems with Ford Escape Model Years
If you are looking to buy an Escape, then you should avoid 2008, 2009, 2010, 2013 and 2014 model years.
However, even as you buy an Escape from the other model years, there are some common problems to be aware of, as you proceed with your purchase. Knowing what to expect will help you to be more prepared. Some of the common problems associated with the Ford Escape include:
Ford Escape Transmission Failure
Transmission failure appears to be a common problem across all Ford Escape model years. In some of the serious cases that I've read about, the vehicle would suddenly stop completely.
And it will fail to start completely, meaning you will have to hire someone to tow it to a service shop.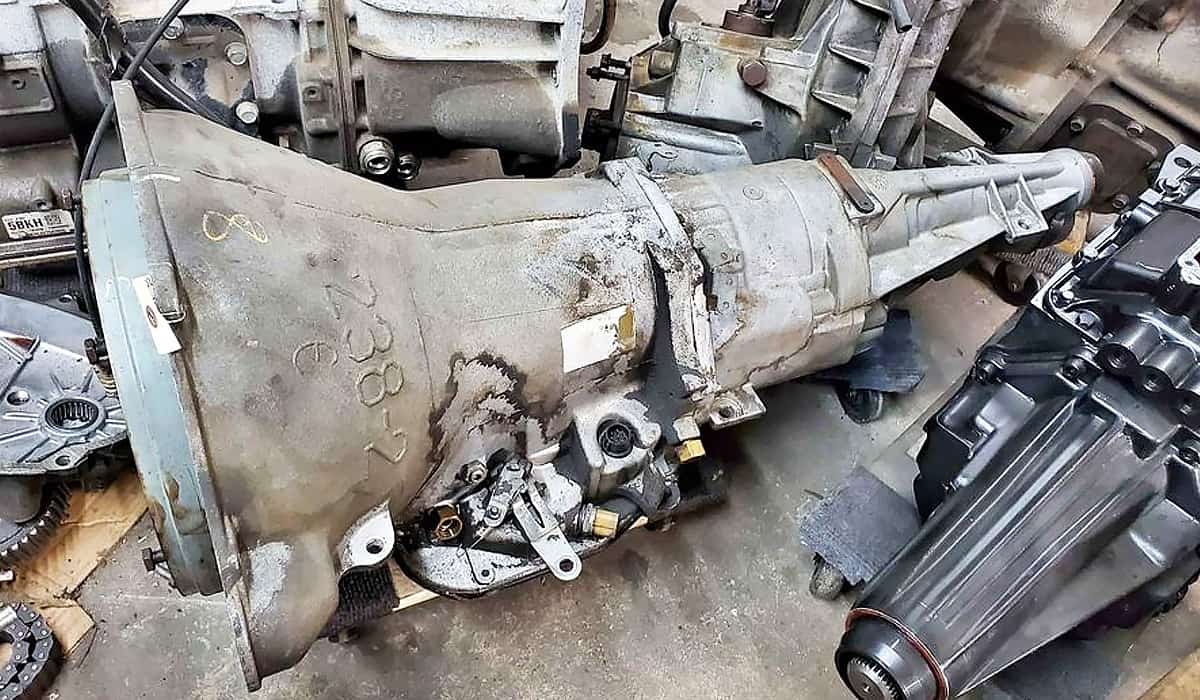 Ford Escape Engine Problems
Ford Escapes also experience faulty engines. And this problem has happened across almost all the model years. In fact, Ford has been forced to make some recalls to address this problem.
Ford Electrical Problems
Another common issue with Ford Escapes is electrical problems. Owners have reported issues with the car's computer, electrical system, and power windows. Electrical problems can cause a range of issues, from a dead battery to an unreliable engine. It's important to have any electrical issues diagnosed and repaired by a certified mechanic.
Escape Fuel System Problems
Fuel system problems can also occur in Ford Escapes. Symptoms of a fuel system problem may include poor gas mileage, engine misfires, and difficulty starting the engine. Fuel system problems can be caused by a clogged fuel filter, damaged fuel injectors, or a faulty fuel pump.
Ford Escape Suspension Problems
Some Ford Escapes have experienced suspension problems. Symptoms of a suspension problem may include a bumpy ride, uneven tire wear, and difficulty steering. Suspension problems can be caused by worn out shocks or struts, damaged ball joints, or worn out control arms.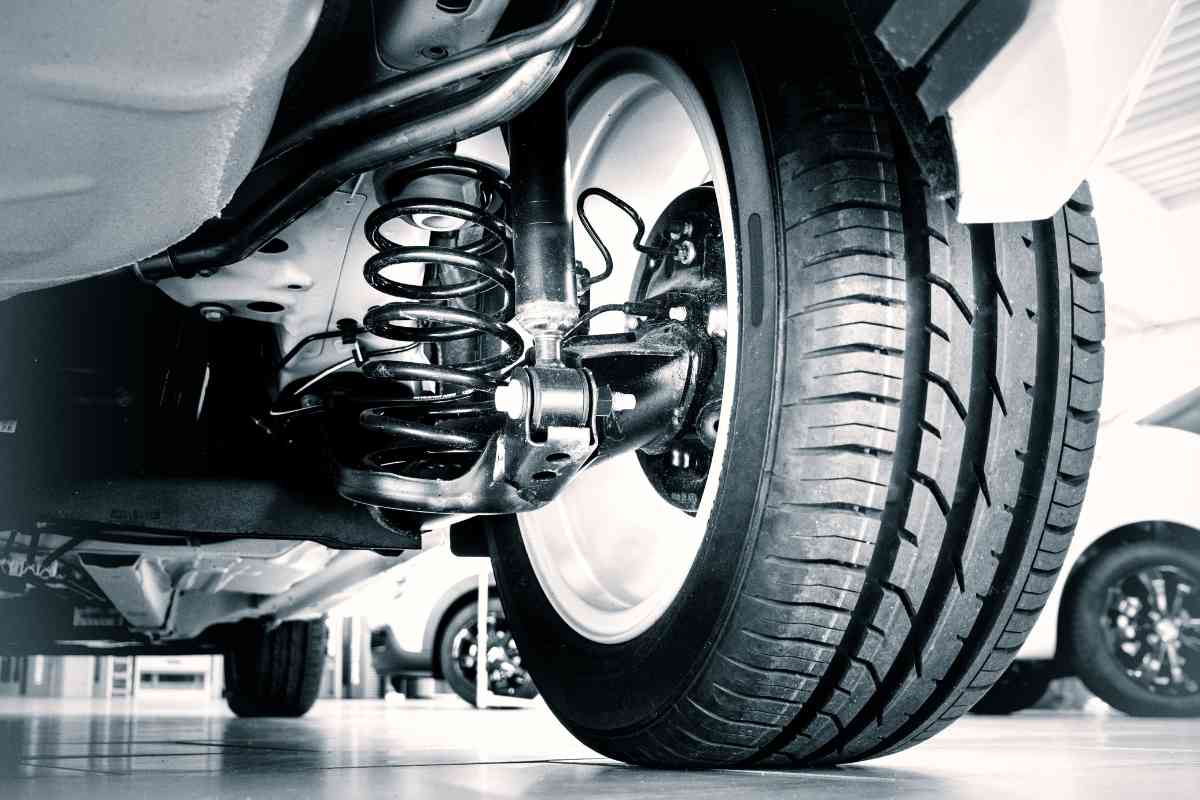 Ford Brakes Issues
I have also read quite a number of complaints regarding noisy brakes. However, this problem was mainly reported in the 2017 and 2016 Ford Escape model years.
In some situations, the problem was so severe that Ford had to replace the entire brake system to address the problem.
Ford Escapes Recalled: What You Need to Know
Recently, Ford announced a recall of certain model year Ford Escapes due to safety concerns. Here's what you need to know about the recall:
Which Year Ford Escapes are Being Recalled?
The recall affects 2020-2021 model year Ford Escapes equipped with 1.5-liter engines. According to Ford, these vehicles may have a faulty temperature sensor that could cause the engine to overheat and potentially catch fire.
What Should Owners Do?
Ford is urging owners of affected vehicles to park their vehicles outside and away from structures until the recall repair has been completed. The automaker is also advising customers not to drive their vehicles if they notice the engine temperature gauge is in the red or if warning lights appear on the dashboard.
How Can Owners Get the Recall Repair?
Ford will be contacting affected owners by mail and instructing them to take their vehicles to a Ford dealer for repair. The repair involves replacing the temperature sensor and any other damaged components.
What Are the Risks of Not Getting the Recall Repair?
If the temperature sensor fails, the engine may overheat and cause a fire, increasing the risk of injury or death. It's important for owners of affected vehicles to have the recall repair completed as soon as possible.
If you own a 2020-2021 Ford Escape with a 1.5-liter engine, it's important to be aware of this recall and take action if your vehicle is affected. Follow Ford's instructions and get the necessary repairs to ensure the safety and reliability of your vehicle.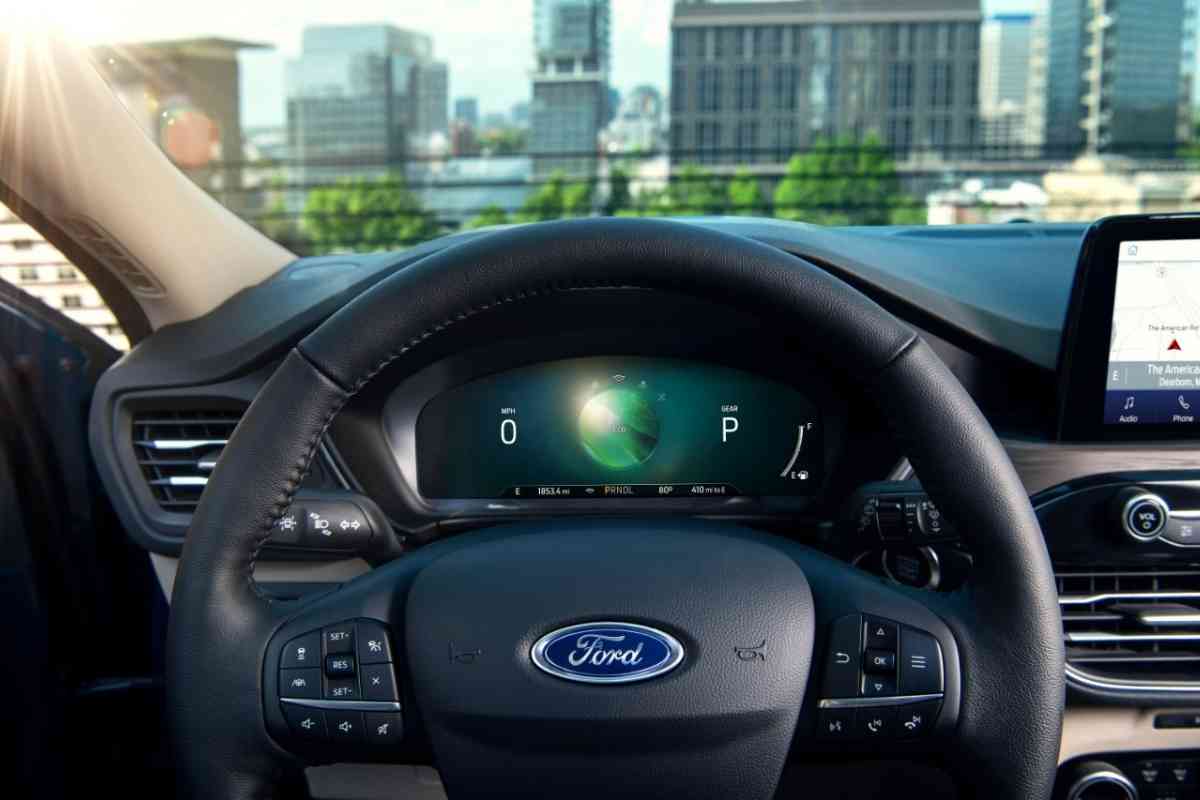 Exploring the Generations of the Ford Escape
The Ford Escape has been a popular compact SUV since its introduction in 2000. Over the years, the Escape has undergone several redesigns and updates. Here are the four generations of the Ford Escape:
First Generation (2000-2006) The first generation Ford Escape was introduced in the year 2000 and was produced until 2006. The vehicle was built on a Mazda platform and was available with a four-cylinder or V6 engine. In 2005, the first hybrid version of the Escape was introduced, making it the first hybrid SUV on the market.
Second Generation (2007-2012) The second generation Ford Escape was introduced in the year 2007 and was produced until the year 2012. The vehicle received a major redesign and was available with a choice of a four-cylinder or V6 engine. The hybrid version of the Escape was also updated with improved fuel efficiency.
Third Generation (2013-2019) The third generation Ford Escape was introduced in the year 2013 and was produced until the year 2019. The vehicle received another major redesign and was available with a choice of a four-cylinder or turbocharged four-cylinder engine. The hybrid version of the Escape was also updated with improved fuel efficiency and a plug-in hybrid option was added.
Fourth Generation (2020-Present) The fourth generation Ford Escape was introduced in the year 2020 and is currently in production. The vehicle received another major redesign and is available with a choice of a three-cylinder, four-cylinder, or hybrid powertrain. The fourth generation Escape also features updated technology, including a new infotainment system and safety features such as automatic emergency braking and lane departure warning.
Each generation of the Ford Escape has brought new features, updated designs, and improved technology. Whether you're looking for a reliable family vehicle or an efficient commuter car, the Ford Escape has something to offer.
Frequently Asked Questions
What should I look for when buying a used Ford Escape?
When buying a used Ford Escape, look for a well-maintained vehicle with a clean title. Ask for a vehicle history report and take the car for a test drive to check for any issues.
Are there any other Ford Escape model years to avoid?
While the years listed above are the most problematic, there have been issues with other model years as well. It's important to do your research and read reviews before buying any used car.
Popular Articles About Ford Escape
If you're interested in purchasing a Ford Escape or are a current owner, it's highly recommended to read related links and do thorough research before making any decisions. By reading related links, you can gain valuable insight into the history of the model, common problems and issues to look out for, and the experiences of other owners. Additionally, by staying up-to-date on the latest news and information about the Ford Escape, you can make more informed decisions about maintenance and repairs, potentially saving yourself time and money in the long run. So, take the time to read some related links and become an informed Ford Escape owner or buyer.
Key Takeaways
When it comes to buying a used car, doing your research is key. By avoiding the Ford Escape model years listed above, you can increase your chances of buying a reliable SUV that will last for years to come. If you do decide to buy a Ford Escape, be sure to have it inspected by a mechanic before making your purchase to ensure it's in good condition.
The 2008, 2009, 2010, 2013 and 2014 are the Ford Escape years to avoid
The 2008 and 2014 are regarded as the two worst Ford Escape years.
Common problems across the different model years include brake issues, engine failure and transmission failure