What are the Best Years for the Ford Escape? (Avoid This One Year!)
Looking to buy a used Ford Escape? How "used" should you go? Almost a quarter-million of these SUVs sold in 2019 alone, so you know that people like them. Is the fully redesigned 2020 Ford Escape the best model year, as some critics claim?
While the 2017 Ford Escape is one of our top choices for the best model year, the fully redesigned 2020 model year is already a favorite among buyers, especially since it offers a hybrid variant.
What are the Best Years for the Ford Escape?
The 2020 Ford Escape marks some vast improvements, especially when it comes to power and acceleration. With the hybrid variant back and better than ever, the 2020 model year offers buyers a ton of options. If price is an issue, try to find a 2017 Escape because of its good engine options (skip the 2.5-L base engine) and sedan-like handling and steering capabilities.
What makes the 2017 and 2020 Ford Escapes our top picks? Why do buyers and critics like them so much? And which model years should you avoid? Read on to find out.
Ford Escape Model Years to Avoid
Okay, cutting straight to the chase here – don't be tempted to buy a 2014 Ford Escape. This was probably the Escape's worst year. While the 2008 model year has the most complaints, the 2014 takes the cake as the Escape's worst year due to the fact that its transmission problems are quite severe.
The majority of complaints lodged against the 2014 Escape's transmission mostly revolve around the transmission suddenly stopping. The trade-in value can be anywhere around $3,500-$4,200 (granted there is a working transmission), which is about how much it costs to replace the transmission.
And that's not to mention that some buyers have had the transmission go out for a second time with a year or so.
The transmission rarely gives warning when it is going out either, leaving many drivers stranded. A few lucky drivers were finally able to restart their Escapes and get moving again, and others experienced issues with odd noises, lurching, rapid deceleration, and hesitating to shift gears.
The transmission problems seem to set in between 70,000 and 80,000 miles, which is considerably low. Some buyers even had the transmissions go out around 20,000 miles, which is extremely low.
Considering that some buyers still owed money on their vehicles when the transmissions went out, this is a big, expensive problem. Most transmissions can go for at least 100,000 miles, if not more.
Just what did Ford do to rectify this problem? Absolutely nothing.
Dealerships were telling owners that they'd never heard of these problems happening or just weren't sure what was causing them. A recall was never issued by the manufacturer, much to the chagrin of everyone who had a 2014 Escape's transmission go kaput.
They would not even cover the cost of repairs or replacement transmissions. They would also argue that even a few miles outside of the warranty meant they would absolutely not cover the cost.
At least there are no records of these transmission failures causing an accident, but it is always a possibility.
The Best Escape Model Years
The 2017 Ford Escape does not share the 2014's immense issues. It marked a mid-cycle refresh for the Escape – one that was much-needed. More active and passive safety features were added, as were new styling cues, a better infotainment system, and some more powerful engine options.
Despite being a smaller size than its predecessor, the base 1.5-L turbo engine is able to get 179 horsepower. The available 2.0-L turbo gets 245 hp and nets 25 combined miles per gallon. The 8-inch infotainment system runs Ford's Sync 3 software and provides a user-friendly interface.
Now, if you want something even newer, the 2020 Ford Escape marks the beginning of the fourth generation. Ford made some pretty significant changes for it, including bringing back the popular hybrid variant, which had been axed a few years back.
The base 1.5-L turbo was tweaked to get 181 hp, and the 2.0-L turbo was set for 250 hp. The hybrid nets a combined 40 mpg, and the 2.0-L is rated for 26 combined mpg.
The 2020 Escape manages to pack in a lot of comfort (enough for a cross-country trip), and buyers are enjoying the return on fuel they get from the Hybrid. They are only slightly smaller than the Edge and offer plenty of cargo space.
The Ford Escape was first released in 2000 for the 2001 model year as a joint development project with the Japanese company Mazda. It was built on the Ford CD2 platform and offered a unibody design with rack-and-pinion steering and an independent suspension.
The Ford Escape Older Years
This made the Escape comparable to the Honda CR-V and Toyota RAV4. Full-time all-wheel-drive (AWD) with a locking center differential was made available for light off-road driving. And, from 2005 to 2007, Ford ran a Hybrid model on the mid-range XLT trim level.
The second generation was released for the 2008 model year based on the Ford Escape Adventure Concept. A new 2.5-L DuraTec engine replaced the former 2.3-L, boosting power to 171 hp and 171 lb-ft of torque.
There was also a new rear stabilizer bar, a Hybrid that netted 34 mpg combined, and an optional sport appearance package. In 2009, the SYNC system started showing up on select models, and it expanded as time went on.
The third generation saw some interesting changes with the European market rebadging it as the Kuga.
The Ford Escape Recent Years
The fourth generation was introduced for the 2020 model year to quite a bit of success. There are a total of four powertrain configurations available, and there is even a plug-in that can go on about 100 miles of all-electric range.
Each new Escape comes with standard blind-spot monitoring, lane keep assist, and forward collision mitigation.
The 2021 Escape added the Hybrid powertrain to the SEL trim, and models with adaptive cruise control also now have traffic sign recognition. Critics have given this generation a somewhat luke-warm reception, but buyers seem to like them on the whole.
Best Years For Ford Escape
If you can swing it financially, opt for the 2020 Ford Escape. It marks some significant improvements over previous generations and feels very modern. The 2017 Escape is your next-best bet and is slightly more affordable. They are generous on cargo space and make for decent off-roaders when you equip AWD. Just be sure to steer clear of the 2014 Escape and its rampant range of transmission failure issues.
Best Years in Order:
1. 2017
Despite the fact that this model is a few years old, it's still praised as one of the best models of the Ford Escape. This model got an update for the interior and exterior design, making it even sleeker than the 2016 version. This model also has a 1.5-liter turbo four-cylindrical engine, which was "designed for high efficiency and brisk performance" (at least, according to GM Authority).
This car has been praised for having plenty of space on the inside and fuel-efficient options. But those options don't always work. The engine is also set up with a start-stop system that saves gas when you're driving in heavy traffic and have to stop every five seconds.
This system can save up to eight percent of fuel when in heavy traffic, although this model seems to have a below-average fuel economy, so the system doesn't work as well as it could.
The designers also added Apple Play and Android Auto features, so you can connect your phone to the car, whether it's an Apple or Android. It's also #1 on the U.S. News list for "2017 Affordable Compact SUVs," and it beat out the Honda CR-V, Hyundai Tucson, and the Kia Sportage.
2. 2018
This model doesn't have as many new features as the 2017 model, and despite its poor reviews on its fuel economy, it is known for being really reliable. It also has large cargo space, sharp steering, and turbocharged engine options. But it's missing a standard touch screen. Despite that, it ranks #3 on the U.S. News list for "2018 Affordable Compact SUVs," right behind Mazda CX-5 and Hyundai Tucson.
It's been three years since the release of this model, and used cars that are three years old usually have the best deals. So while 2017 is praised for being the best model available for the Ford Escape, 2018 might be a better deal (with very few differences from the 2017 model).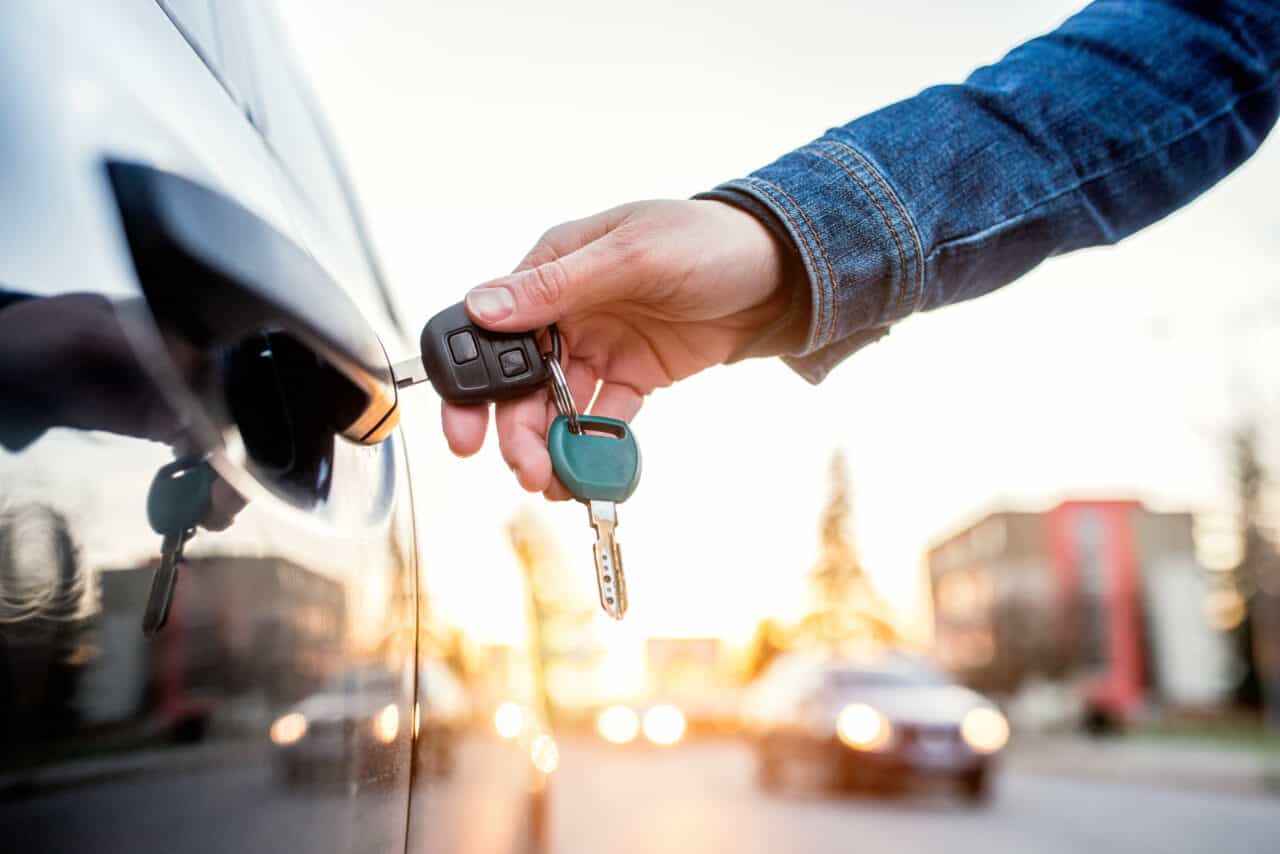 3. 2015
This model has much better fuel efficiency than the 2017 and 2018 models. It also has a nice, comfortable cabin space and many technological features. Although, sometimes the high-tech features don't work as well as they might seem, and more than one 2015 Ford Escape owner has been frustrated by the "fancy" features. This model is also missing interior storage cubbies.
4. 2019
The Ford Escape Titanium 2019 model utilizes a 2.0-liter turbo engine, which gives it really quick acceleration. However, the regular Ford Escape 2019 model uses a 1.5-liter four-cylindrical engine that lowers fuel economy.
This one does have space for interior storage, unlike the 2015 model. This one has such high-quality handling that people have often commented how it handles more like a car than an SUV. The 2019 model also features Apple Play and Android Auto and voice control, so you can drive like one of those characters in old sci-fi movies.
5. 2016
This model was the first one to switch from the standard MyFord infotainment system with Ford's new and improved SYNC 3. The system was far from perfect, but it tried to fix flaws with the previous system. However, it would take them a few more tries before mastering the new SYNC 3 system, which was admittedly a bit frustrating this first time around.
Despite this, the 2016 model has plenty of space in the back, responsive handling (some might call it "sporty"), and strong turbocharged engines. It even ranks #3 on the U.S. News list for "2016 Affordable Compact SUVs" right behind the 2016 Hyundai Tucson and 2016 Chevrolet Equinox.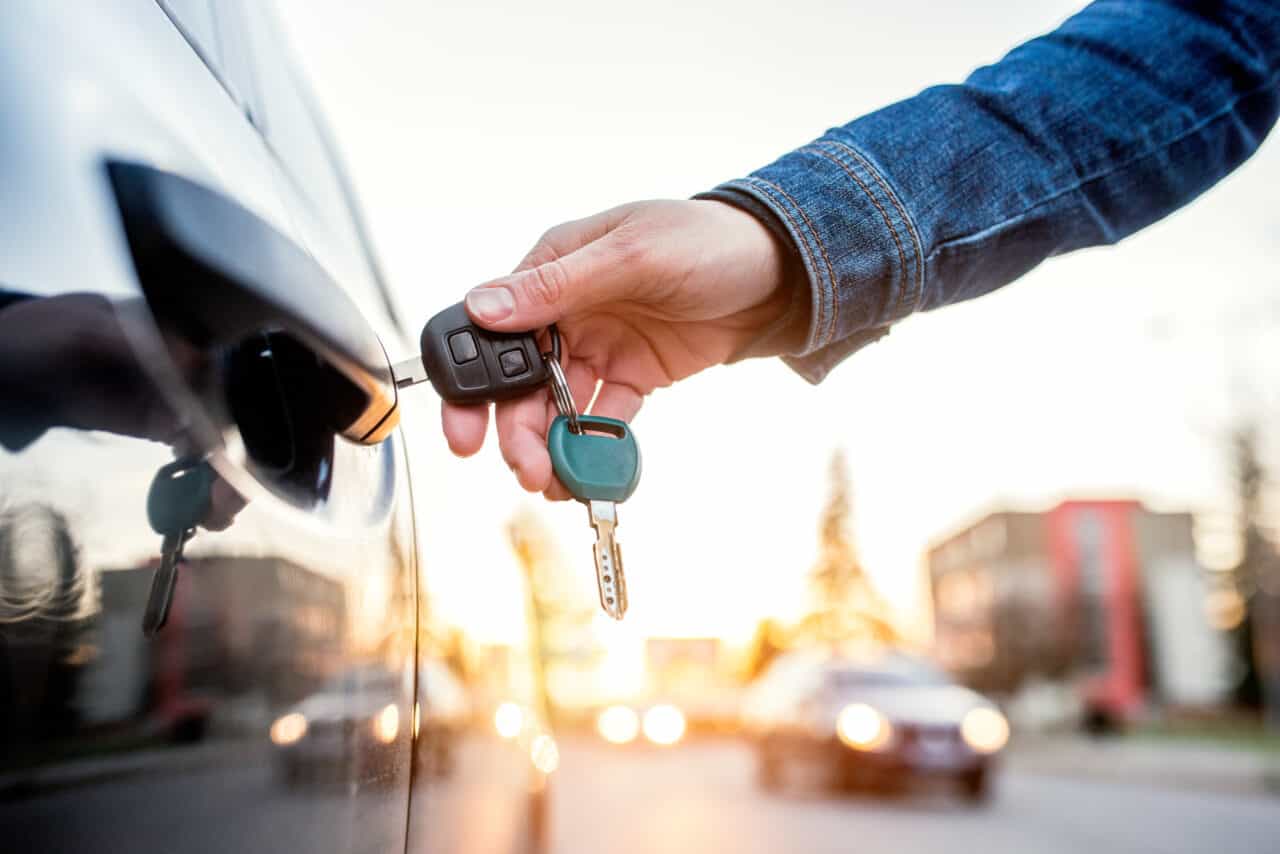 6. 2020
This model was completely redesigned for 2020, called "surprisingly quick" by caranddriver.com. The infotainment system is optional this time around, but it's a new and improved version of SYNC 3. It also has two rows of seats large enough for adults, fast and responsive handling, a plethora of driver-friendly features, and it's incredibly reliable.
But despite all this, it still ranks lower on the list because of its transmission. Many Ford Escapes have transmission troubles, but this one sometimes will hunt for the correct gear in the middle of driving. If you don't know what that means, it's when you change gears, but the transmission doesn't make a smooth transition.
The transmission will sometimes "search" or "hunt" for the right gear, switching between multiple before landing on the right one. When this happens, the SUV will go into each gear that the transmission lands on, and it makes for a bumpy and scary ride.
7. 2009
The 2009 model is an oldie, but a goodie. It has plenty of space on the inside and plenty of features that still make it a decent ride even in 2021.
The downside is that it doesn't look as clean or fancy as the competition, and the interior design will be pretty aged and old-fashioned, especially now, but those aren't huge problems. It's still a solid ride, and it'll be pretty cheap as a used car if you can find someone that owns one still running.