How Many Miles Will A Kia Sorento Last? [Answered!]
This post may contain affiliate links. As an Amazon affiliate, I earn from qualifying purchases.
The Kia Sorento is a popular SUV that's known for its durability. But how many miles does a Kia Sorento last?
When purchasing a new Kia Sorento, there are numerous factors to consider. And chances are, you're not just thinking about how many miles a Kia Sorento will last; you're probably also wondering if the vehicle is reliable or not. Unfortunately, we have to say it, as much as we hate to be the bearer of bad news: the Sorento isn't the most dependable vehicle available.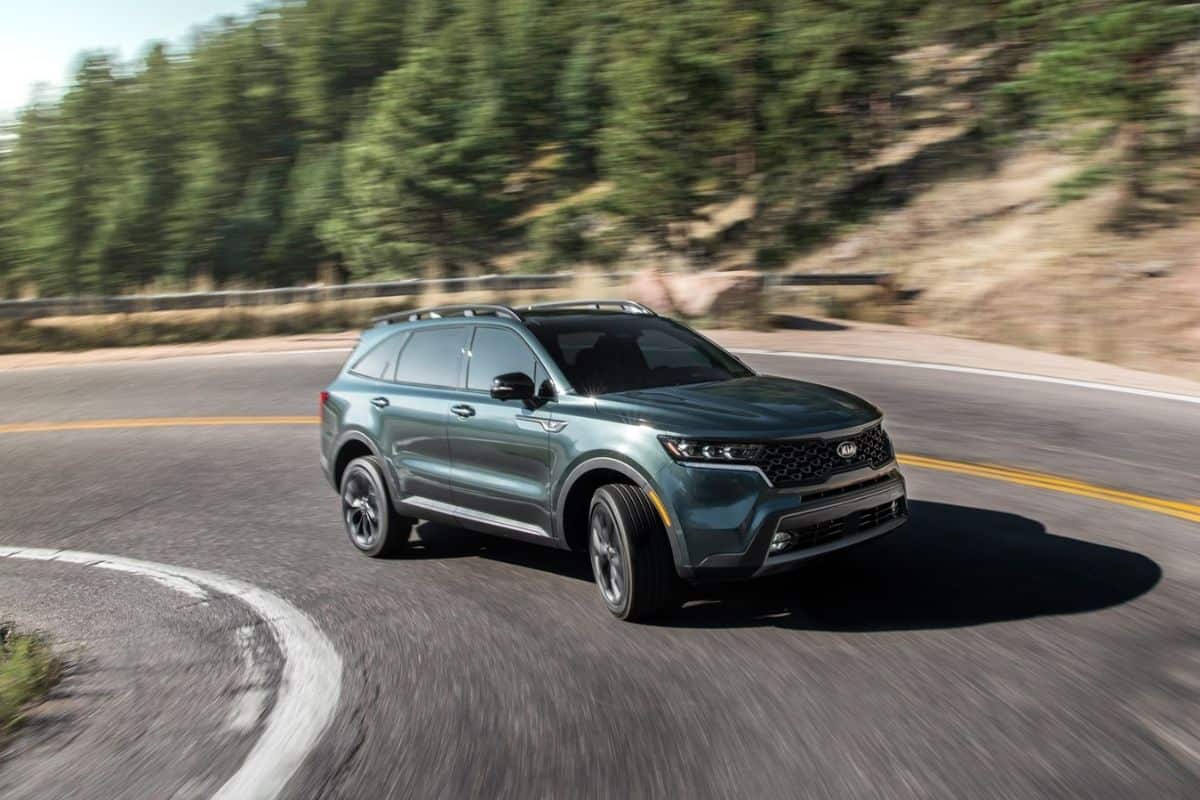 Table of Contents
How Many Miles Will A Kia Sorento Last?
A Kia Sorento is expected to endure 200,000 miles or more. If you travel 15,000 miles per year, that means it will last roughly 13 years. However, getting to that round amount necessitates keeping up with factory-recommended repairs and not abusing the vehicle.
The Kia Sorento has a lot going on; there's no doubt about that. It won the Car & Driver's Editors' Choice award, has a pretty premium interior, and even comes with your choice of the engine beneath the hood.
But, as remarkable as all of that is, how long will a Kia Sorento go in the real world? Let's have a look.
We gathered information from many databases that dealt with the sale of high-mileage Kia Sorentos, and after our research, we have put together this guide to help you answer how many miles a Kia Sorento will last.
Is The Kia Sorento A Dependable Vehicle?
According to Consumer Reports, the 2021 Sorento has a predicted dependability rating of three out of five. While that score is generally average, it will disappoint you if you are a stickler for consistency.
It doesn't help that earlier model years had dependability issues as well. The 2020 model received a one-out-of-five reliability rating, whereas the 2019 model established a three-out-of-five rating.
How Many Miles Will A Kia Sorento Go – Buyer's Guide
Let's get down to business and answer the question at hand. How long can a Kia Sorento be driven? According to Car and Driver, today's automobiles are predicted to go up to 200,000 miles or beyond. That figure is also not too far off.
If you go on Autotrader, you'll certainly find numerous Sorento models for sale with 200,000 miles or more on the odometer.
Recently made Kias are able to reach 200,000 miles as long as you properly service and maintain them at their regularly scheduled intervals. This implies that if you want to own a Sorento with more than 200,000 miles on it, you'll have to keep up with the vehicle's regular maintenance requirements.
Is The Sorento Still Worth Buying?
We've talked about how long a Kia Sorento will endure. Now let's discuss whether the Sorento is known for its ability to keep its value.
Unfortunately, we'll have to break the bad news yet again; Kia Sorento doesn't keep its value very well over time.
In fact, according to CarEdge, a new Kia Sorento will decline by 61 percent after five years of ownership, resulting in a resale value of $13,253.
The Sorento barely retains 20.96 percent of its entire value after ten years of ownership. Meaning no matter how long the Sorento lasts, don't expect it to keep its worth over time.
How Long Do Kia Vehicles Last?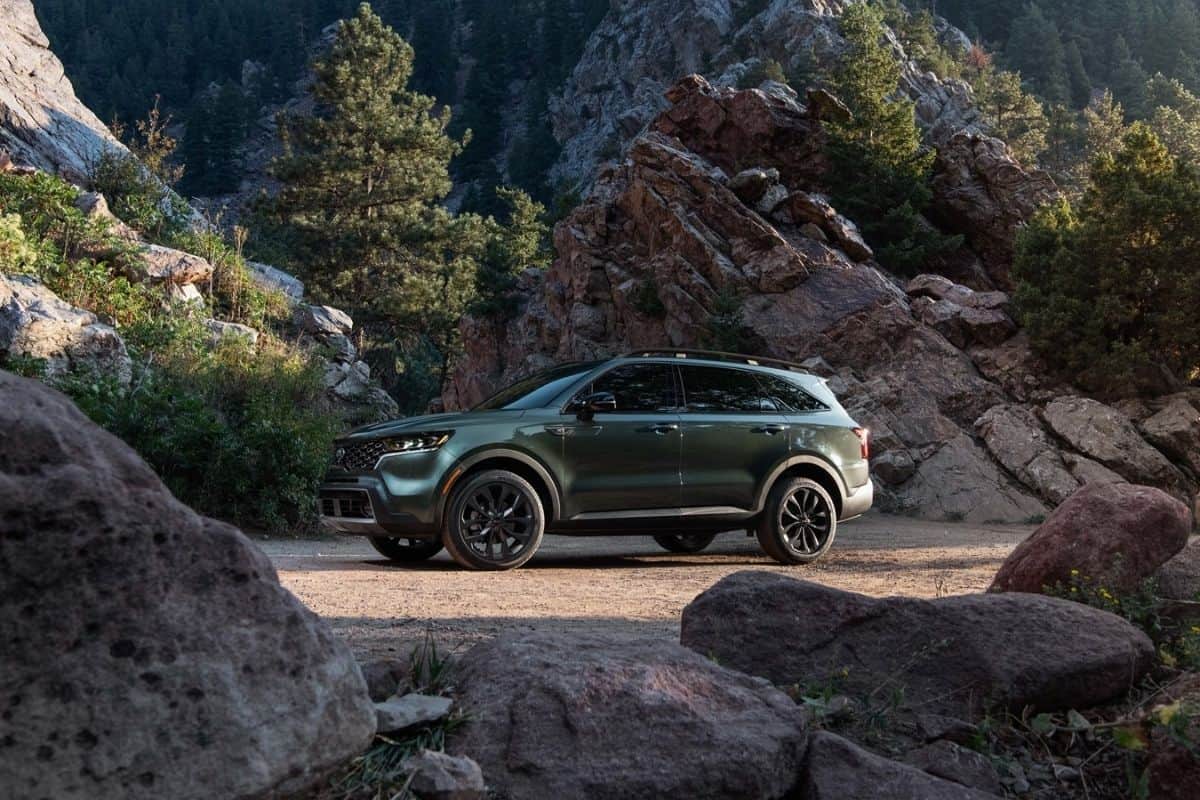 If you do some investigation, you'll discover that carmakers give a 60-month/60,000-mile limited powertrain warranty on their vehicles. That's why Kia backs up its powertrain warranty with a 10-year, 100,000-mile warranty.
Also, how many miles can a Kia be driven? Vehicles, such as the Kia Forte, often survive for 200,000 miles or more, so expect roughly 125,000 miles.
The Kia Sorento is an excellent midsize SUV. With its base four-cylinder engine, the Sorento also gets good gas mileage, and it gets high marks for anticipated reliability and safety. We chose the Sorento our Best 3-Row SUV for the money because of its combination of quality and pricing.
A top-of-the-line all-wheel-drive Sorento costs more than $46,000, which is the new standard for a top 3-row midsize SUV. The Kia Sorento is predicted to have an average resale value, lagging leaders such as the Honda Pilot and Toyota Highlander.
A Sorento must visit the garage for unexpected maintenance 0.29 times every year, with an 11 percent possibility of serious issues. In addition, owners of Sorentos spend an average of $533 every year on repairs.
What Is The Maximum Range of A Kia Sorento?
The Kia Sorento is a mid-size crossover that looks like an SUV and has recently acquired popularity in the United States. It has been built by the South Korean vehicle manufacturer since 2002. As the level of interest rises, so does the level of scrutiny.
When choosing an automobile, quality and reliability are crucial factors to consider because they translate to longer vehicle life and reduced annual average maintenance costs.
In Comparison To Its Rivals, How Dependable Is A Kia Sorento?
The Sorento is then compared to other popular crossover SUVs in terms of durability. The Honda Pilot is at the top of the heap, with 7.39 percent of sampled automobiles exceeding 150,000 miles, which is subsequently followed by the Lexus RX and Toyota Highlander.
The reliability figures for the Ford Explorer and Kia Sorento are not encouraging.
The car with the highest mileage is represented by the second value in this table. With 636,435 miles on one of the Kia Sorentos, it is well ahead of the competition, implying that the Sorento can endure a long period if properly maintained.
However, the Toyota Highlander, Lexus RX, and Honda Pilot are more durable and reliable and are more likely to endure longer, according to the data above.
Will A Kia Actually Last For 200 Thousand Miles?
Kias may be expected to endure roughly 200,000 miles with good care and maintenance. With the average driver commuting 15,0000 miles per year, a well-maintained Kia may be anticipated to last roughly 13 years.
How Long Will A 2014 Kia Sorento Keep You Going?
Ideally, a 2014 Kia Sorento can travel over 200,000 miles if properly maintained. The most crucial thing you can do to help your car last a long time is to complete all of the vehicle's scheduled maintenance.
How Many Miles Will A 2006 And 2012 Kia Sorento Keep You Going?
The 2006 Kia Sorento's life expectancy is determined by how well it is maintained. If you're cautious and take good care of it, it might last anywhere from 200,000 to over 500,000 miles, but if you don't, it might only make it to 100,000 miles.
On the other hand, the typical life expectancy of a 2012 Kia Sorento is roughly 200,000 miles or potentially more. This means that your vehicle could last anywhere from 15 to 20 years.
Is It Possible For A Kia To Last Ten Years?
A ten-year powertrain warranty and a five-year bumper-to-bumper warranty are included in the Kia warranty. You can expect your Kia to last for at least a decade if you keep it properly serviced.
Getting The Most Miles Out Of Your Kia Sorento
The Kia Sorento is a small SUV that packs a lot of punch for its size. Manufactured in South Korea since 2002, the Sorento is a good option for folks looking for a vehicle that can haul large numbers of people or a good amount of cargo.
The Sorento has a third seat, but it's cramped and will take up the majority of cargo space when in use. Children could easily fit, but it may not be ideal for grown-ups.
And speaking of cargo space, the Sorento has plenty, making it great for longer trips, grocery runs, and athletic equipment. And, at an average of 25 miles to the gallon, it makes for a great car for long-distance driving and is easy on the monthly gas budget.
Most Kia owners end up happy with their purchase. In fact, Car & Driver liked the Kia Sorento so much for its sticker price, fuel efficiency, comfort, and reliability that they gave the 2022 Kia Sorento an Editor's Choice award earlier this year.
So, there seems to be plenty to like about this vehicle. But how long will it last?
Most experts agree that the Kia Sorento can give you around 200,000 miles of longevity. For most of us, that will equate to being anywhere from 12 to 15 years.
In order to get there, however, you will need to be cognizant of a couple of different things. If you follow these best practices with your Kia Sorento, it should be a car you have for a good long while.
1. Maintain the Proper Maintenance Schedule
Most anyone who has owned a car knows the importance of maintaining a regular maintenance schedule, and the Kia Sorento is no exception here.
We ask a lot out of our cars, and in order to continue to perform at a high level, they need certain required services done on a regular basis.
Though each car is different, some of the most common, regular services include things such as oil and filter changes, replacing worn belts, cables, and spark plugs, and checking then topping off fluid levels.
These are just a few of the more basic services every car is going to require. In order to determine what your Kia Sorento will need, your best place to start is with your owner's manual.
Each owner's manual is like the playbook for your car. Specific instructions on when to perform certain services will be clearly detailed and usually, a comprehensive checklist will be included.
You should spend some time getting to know your Sorento's manual and keep track of what services you've had done and when. This will also help when you take it to the mechanic for a routine service or a potential problem, as then they can also know what was done last to your Sorento.
Another way that you can make sure your Sorento is going to last to that 200,000-mile mark is by familiarizing yourself with the warning lights and other dials on your car's dashboard.
Knowing what it means when a certain light begins blinking will help you determine what the problem is, and know if it's time to have it diagnosed and repaired by a professional.
2. Follow Manufacturer's Guidelines When it Comes to Driving Specifications
Another way you can be proactive in ensuring your Sorento's longevity is by making sure you are following the manufacturer's guidelines when it comes to driving your car.
Car manufacturers will give specific conditions under which different models and makes of their cars can be driven. For example, an off-road vehicle like a Jeep Wrangler will have vastly different driving specifications than a small sports car would. Both work great for certain situations – but knowing what those situations are is an important part of your car's overall life span.
This can mean everything from driving your Sorento at the optimal speed as outlined by the manufacturer, to make sure you are using the proper octane level of fuel when you go to fill up with gas.
It can also mean such things as knowing how to properly operate the braking system, how to accelerate in a way that is not damaging to your vehicle's engine, and not taking the Kia Sorento off-roading, even though it classifies as an SUV model car.
In order to be able to off-road with a vehicle, its clearance needs to be at least nine inches from the ground to the drive train.
On a Kia Sorento, that ground clearance is only 8.8 inches, meaning that off-roading with this car will potentially do enough damage to the undercarriage that it will compromise and possibly reduce the lifespan of your Sorento.
Thinking twice before asking unrealistic driving activities from your Sorento will go a long way in keeping it in good working order and keeping it out of the mechanic's shop and on the road, giving you the 200,000 miles that this car was designed to do.
Is Kia Superior To Toyota?
The Kia small has more power and air conditioning amenities than the Toyota Corolla, and it gets over 26 mpg in the city and 39 mpg on the highway in the base variants. Furthermore, the included UVO infotainment and voice navigation capabilities ensure that your Forte is enjoyable and functional to drive.
Honestly, it all really depends on your perception of a good car. While the Sorento isn't the most dependable vehicle on the market, you can expect it to last a long time. And what if you don't intend to sell it any time soon? Then the resale value may not be as important to you.
The Mini Cooper retains 52 percent of its value after five years, making it the vehicle with the best resale value.
Is It Expensive To Repair A Kia?
With an average cost of $ 8,800, Kia was ranked 14th on the list of the most costly manufacturers to maintain for the first ten years. In comparison, the average cost of a Toyota is $5,500. These are just a few of the costs associated with fixing a Kia.