Subaru Key Replacement Cost to Buy and Where to Get Them!
What is the "Subaru Key Replacement Cost" and how can you obtain a new set?
Whether you're locked out of your car, forgot which pocket you put your keys in, or simply want an extra set (which is a good idea), there are many ways to get replacement Subaru keys. Most Subaru use transponders instead of traditional keys these days, so how much can you expect to cost for a Subaru transponder?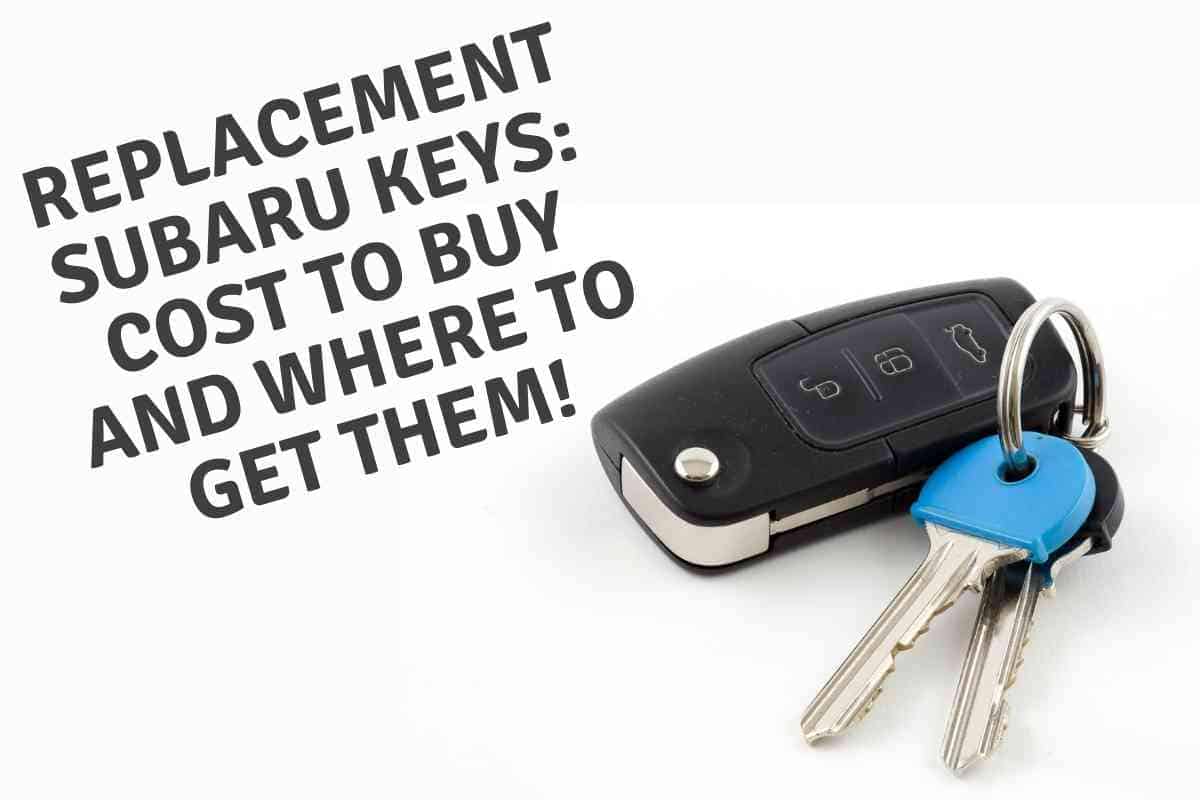 How Much Do Replacement Subaru Keys Cost And Where Can You Get Them?
A replacement transponder key for your Subaru can be purchased an any local Subaru dealer, who will ensure your key is appropriately programmed for your Subaru model. Depending on the type of key or transponder, you can expect to pay $50-$250 for a replacement or you can get keyless entry added for $300-$800.
No matter what year, make, or model of Subaru you're driving, we have all the details on what you can expect to pay to get a replacement key. Read on for more!
What to Know Before You Buy Replacement Subaru Keys–How Transponder Keys Work
The term "transponder" is shorthand for "transmitter and responder." Transponder keys operate at the same frequency as radios, using magnets as a power source.
The range for a transponder key extends to about seven inches.
According to Advanced Keys, the transponder consists of a chip inside the key that makes contact with a coil inside your car's ignition barrel.
When you put the key in your car's ignition, the coil "reads" your car's unique identification code and starts the car.
This identification code can be reprogrammed for security purposes.
Subaru Keys Features
Here is a detailed description of the Subaru key features and in which models they are included.
Keyless Access
Subaru has been using transponder keys to help prevent car theft since 1996.
In addition to using transponder keys, Subaru has a unique Keyless Access system that can unlock or start your car without you having to take your keys out of your pocket or purse.
Subaru Keys Models
There are a few different Subaru remote styles and transponder key cuts that vary according to model:
Edge cut key with or without an immobilizer
2005-2007 Legacy and Outback
High-security laser-cut key with an immobilizer
2008-2011 Impreza, WRX STI, WRX, STI, Forester, Legacy, and Outback
Edge cut key with an immobilizer and keyless entry
2008 Legacy, Outback, and Tribca
2009-2014 Legacy and Outback
2012 and later Impreza
2013 and later Crosstrek and BRZ
2014 and later Forester
2015 and later WRX and STI
Keyless Access with push-button start system with inside high-security laser-cut emergency key, immobilizer, and keyless entry
2013-2014 BRZ, Legacy, and Outback
2014-2015 Forester and Crosstrek Hybrid
2015 WRX and STI
2015 and later BRZ, Legacy, Outback, Impreza, and Crosstrek
2016 and later WRX, WRX STI, and Forester
Where to Get Replacement Subaru Keys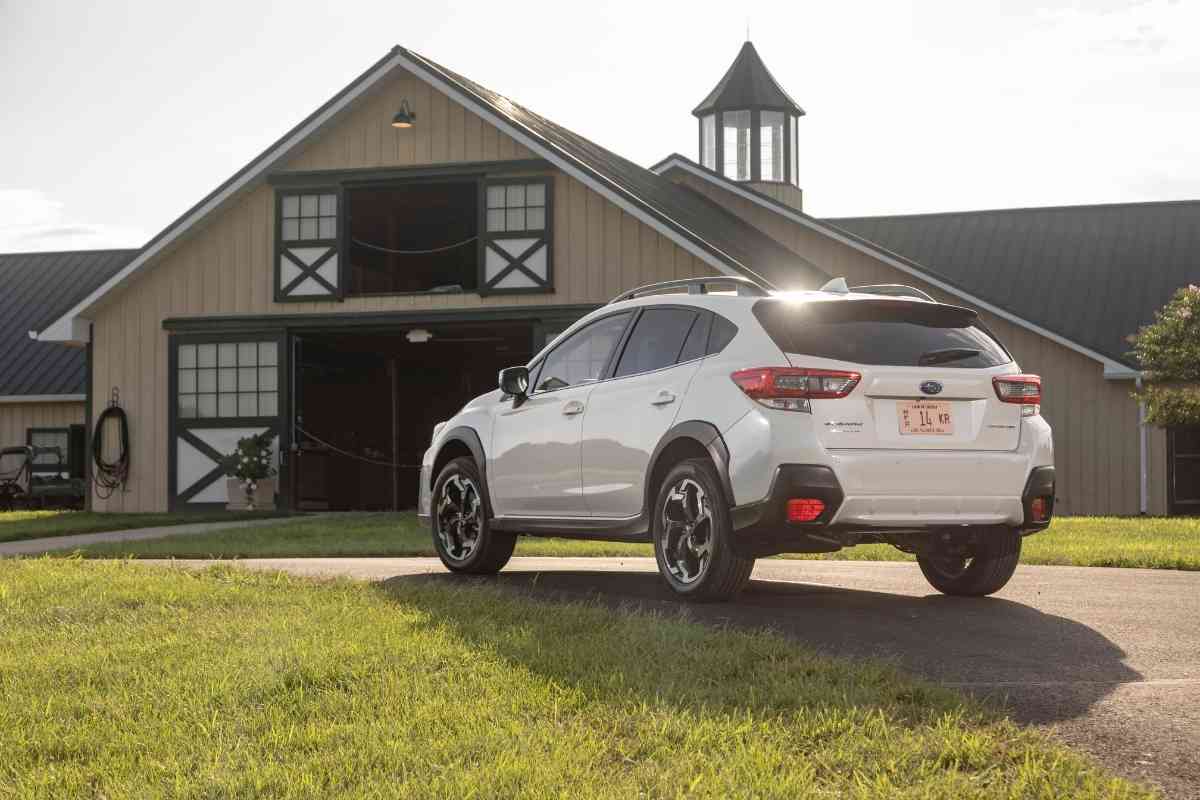 Subaru Dealerships
You're in good hands whether you go to an official Subaru dealership or an authorized Subaru retailer.
They'll verify your identification, Subaru model, warranty status, and VIN (Vehicle Identification Number). 
The VIN  includes where your Subaru was made, as well as its make and model and any parts required for service. 
Automotive Locksmiths
If you're unable to get to a Subaru dealership or authorized Subaru retailer, you can go to an automotive locksmith to get replacement Subaru keys.
They may offer transponder reprogramming services as well.
Automotive locksmiths generally offer their own warranty terms, so ask them about this when you get there.
Here are some other helpful things to know about your Subaru before going to an automotive locksmith, according to Metromile:
Make and model, as well as the year of the car
Vehicle registration (registration requirements vary slightly from state to state) and title
Insurance and warranty information
VIN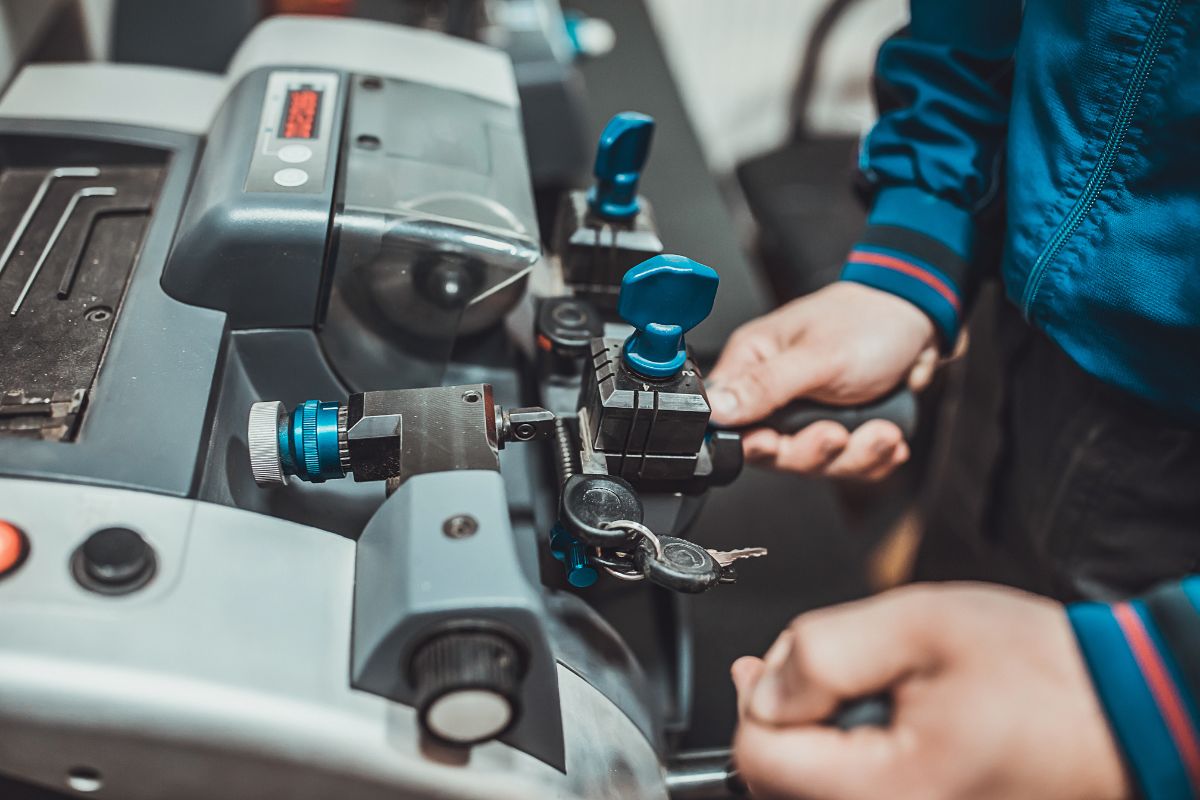 Cost to Buy Replacement Subaru Keys
The cost varies depending on where you get your replacement Subaru keys and whether you get the key code reprogrammed.
Replacement Subaru keys from a dealer range from about $50 to $250, depending on the model and features.
Reprogramming Subaru Keys
See below how Subaru keys are reprogrammed and how much you will have to spend to get this service. 
How It Works
It generally takes anywhere from ten minutes to half an hour to reprogram a Subaru key, depending on the unlocking steps involved.
Certain Subaru models allow you to program the replacement Subaru key yourself, which involves making note of the 8-digit transmitter number and entering it into the engine computer after following specific unlocking steps.
The transmitter number acts as a password for the engine computer and tells it to unlock and start the car.
What It Costs
Reprogramming Subaru keys generally costs between $50 and $250.
There's generally a separate charge for duplicating the key itself, ranging up to about $100 depending on how the key is cut and if any additional security features are added to the key, such as an immobilizer.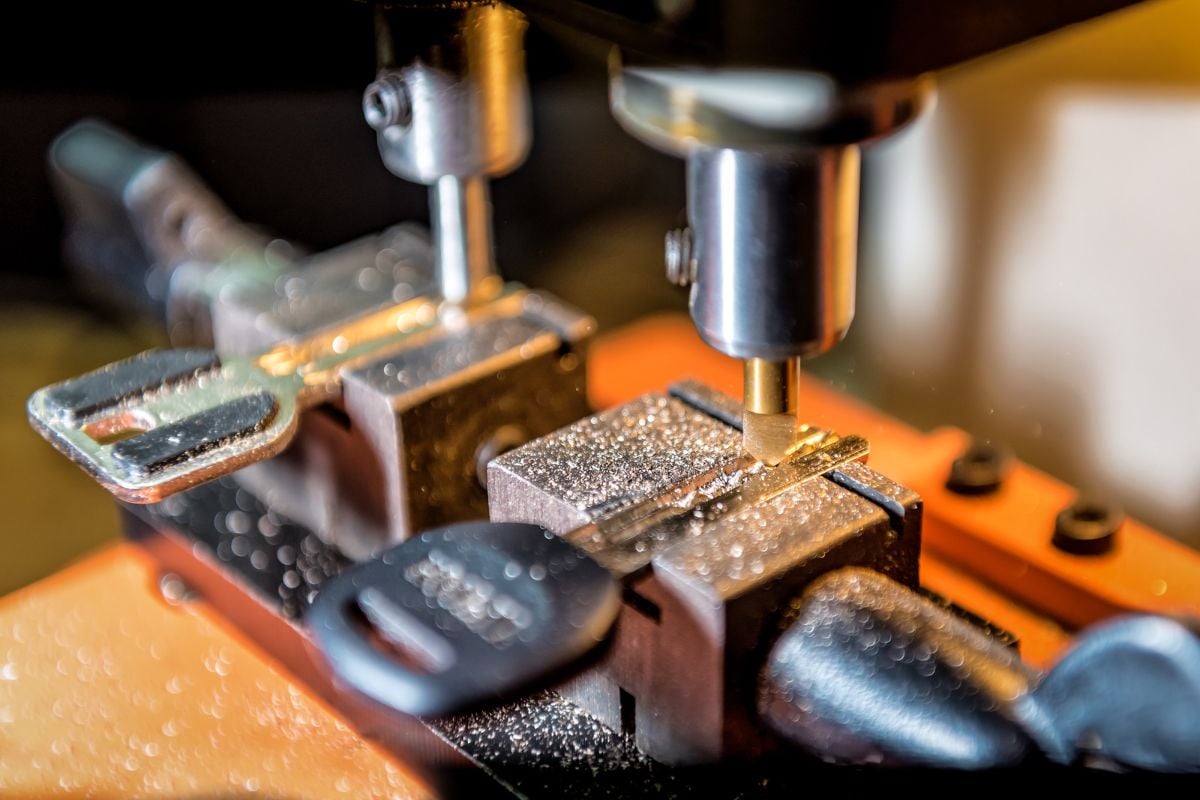 Additional Replacement Subaru Keys Features
Subaru keys have a few features for your safety and comfort.
Security Features
There are a few additional security features in Subaru transponder keys and in Subaru Keyless Access system remote keys. 
In Subaru transponder keys, the unique identification number can be reprogrammed.
In Subaru Keyless Access system remote keys, the radio frequency on which the key transmits is continuously rotated in order to prevent theft.
Immobilizers
The immobilizer keeps the car from being started with the incorrect key.
All Subaru key types have an immobilizer feature.
However, some models of replacement Subaru keys make this feature optional, so you can decide for yourself if you want additional protection for your car.
When replacing or reprogramming Subaru keys with immobilizers, the key type and key code must all match and be properly paired.
The immobilizer can be manually bypassed if necessary, but it is not recommended due to security reasons.
Remote Start
According to CoPilot, Remote Start has been an aftermarket Subaru feature for some models since 2015 and became a standard feature by the following year.
Since 2020, almost all Subaru models feature Remote Start.
If you're not sure if your Subaru has Remote Start, look for a sticker on the windshield.
CoPilot listed these models as having Remote Start:
Ascent
Forester
Impreza
Legacy
Outback
Tribeca
WRX
XV Crosstrek
Remote Start uses radio frequencies to start your car by pushing a button on a key fob.
Some Remote Start options sync your car's technology so you can lock or unlock the doors and control things like temperature and the defroster, making it easy to warm up your Subaru on a cold day.
You can even start the radio with your key fob.
Adding Remote Start to your Subaru as an aftermarket feature generally costs about $300 to $800, depending on the model.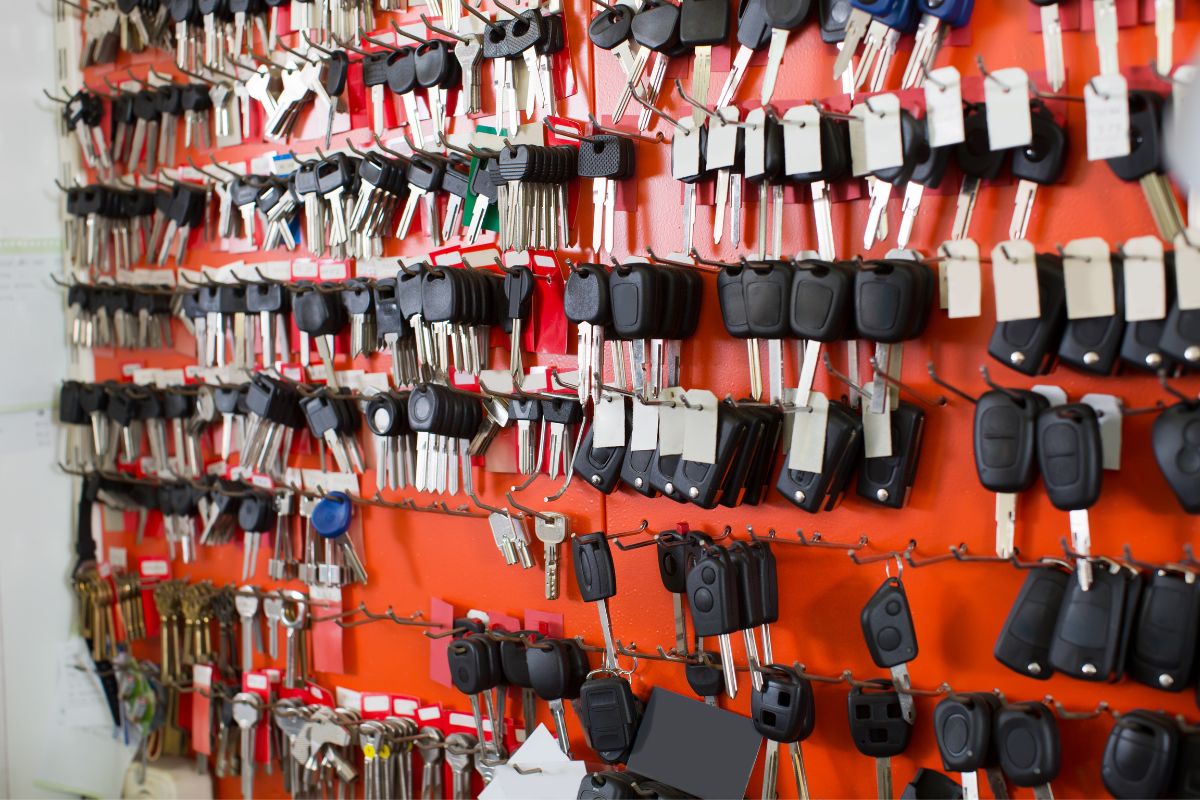 Share Your Insights With US
Did we forget something, get something right (or wrong)? We'd love to hear your insights! Share your automotive experiences based on our article in the comments below. Your input enriches our community's knowledge. Thanks in advance for sharing!
Other Useful Subaru Features
Once you have your replacement Subaru Keys, there are some other useful features to be aware of.
STARLINK
Subaru uses built-in technology called STARLINK to streamline your experience as a car owner and keep your Subaru running smoothly, even right from your smartphone.
With STARLINK Multimedia, you can pair your smartphone and go hands-free while listening to music, the news, or podcasts, as well as a built-in WiFi hotspot so you can wirelessly stream and share content while on the go.
Some of the STARLINK Safety and Security features include:
Remote services
Collision notifications
Help recovering a stolen vehicle
Roadside assistance
Diagnostics and diagnostic alerts
STARLINK Concierge is a personal assistant who gives directions, offers purchasing assistance, and schedules service appointments.
MySubaru App
The MySubaru app can set boundary alerts and curfews to safely manage all the Subaru drivers in your family and speeding alerts.
Final Thoughts
Keep in mind that some of the features mentioned vary according to your Subaru model, but if you have a new Subaru from 2020 onward, they will be included.
With your replacement Subaru keys and these notable features, you'll not only be able to start your car with ease, but you'll get the most out of being a Subaru owner and know more about how your Subaru works.