What Is The Best Year For The Honda Civic?
Hondas are known for being some of the longest-lasting cars around.
Many people have gotten their old Hondas, such as the Civic, to 200,000+ miles with relatively inexpensive repairs.
What Is The Best Year For The Honda Civic?
The best years for Honda Civic were 2013 through 2017 (end of 9th generation and all of the 10th generation). It is best to stay away from 2012, as it has a much worse cabin experience. It is also best to stay away from 2006 through 2009 Honda Civics due to engine problems and recalls.
The Honda Civic has been a transportation staple for generations.
With 11 generations of Civics to choose from, it can be difficult to find the best model years.
Keep reading to learn more about the best and the worst Honda Civics.
2013-2017 Honda Civics: Why you should buy them
Honda Civics made between 2015 and 2017 are considered the 10th generation of this model.
The experience in 10th Gen Honda Civics is vastly different from previous models.
They are much more adult and sleek, which is important for Civics because they are known as basic–but reliable–cars.
They've brought in many new features that have optimized the vehicle.
These new features include sunroofs, upgraded suspension, park sensors, and driving assistance.
The exterior of this Honda Civic generation tends to have a sportier look.
Many have bought Civics from this generation and have had very few issues.
For those more comfortable driving manuals, Honda reintroduced the Civic SI.
A 2013 Honda Civic–part of the 9th generation–can be bought used for around $9,000 at the cheapest under 200,000 miles.
Most of the time, 2013 Civics will range from $11,000 to $15,000 depending on the number of miles it has.
If you want a 2017 Civic with less than 100,000 miles on it, you're looking at about $18,000 to $22,000.
As you can see 2013 through 2017 Honda Civics are fairly affordable vehicles.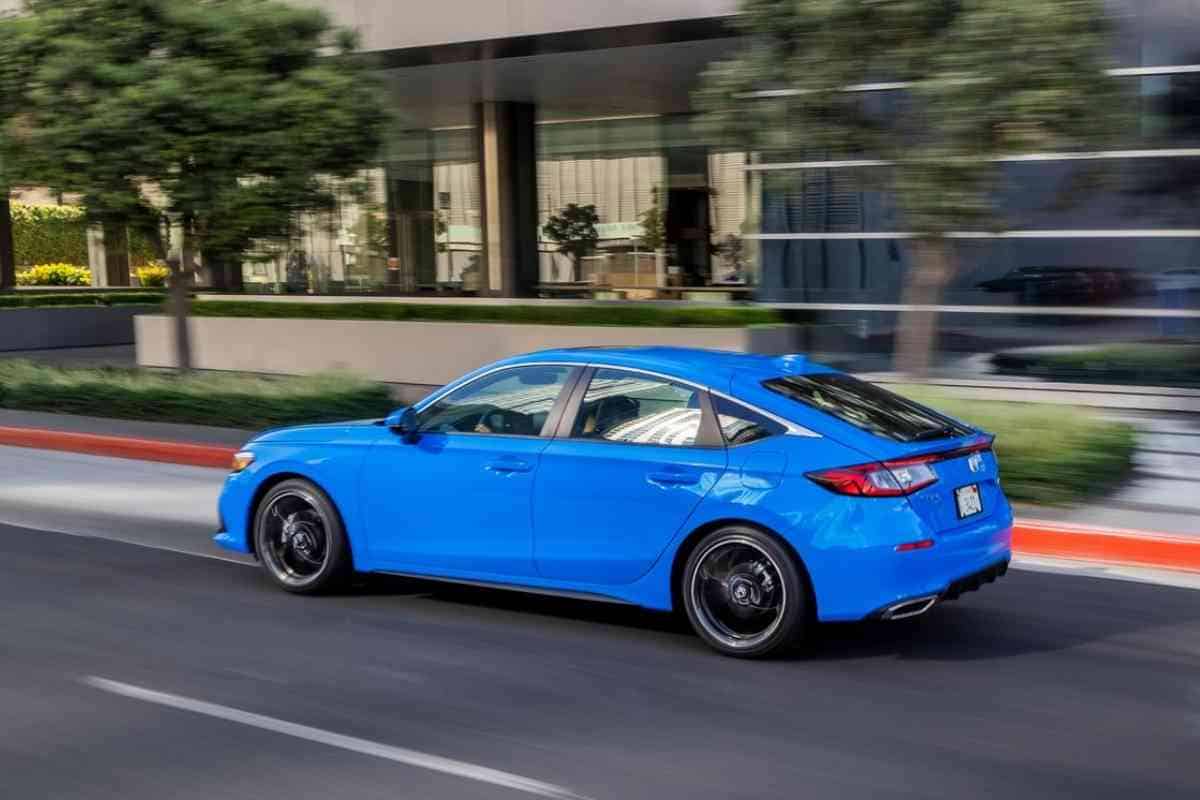 The 2012 Honda Civic: Why you should avoid it
Most of the complaints with the 2012 Civic were cosmetic.
It is still a trusty car for the most part but many people feel that Honda misinterpreted the way the market was turning and decided to take a more minimalist approach causing the 2012 model to suffer.
The split design of the dash made sitting in it feel awkward and not as comfortable.
There was too much plastic and the interior lacked special features.
Honda Civics are known for being a little bit more sporty so this redesign missed the mark for many customers.
It is hard to find a used 2012 Honda Civic with less than 100,000 miles on it.
That said, Hondas are known for often getting above 200,000 miles.
In other words, the vehicle could have another ten or so years of life left in it.
You can find a 2012 Honda Civic for roughly $8,000 to $13,000.
If you're looking for a budget vehicle–and cosmetic problems don't bother you–the 2012 Honda Civic is a good choice.
Worst Honda Civic Years: 2006-2009
Many people say 2006 through 2009 were rough years for pretty much all cars, including the Civic.
There was a 10-year mass engine recall on Civics of these model years.
Some engines began leaking coolant and some engine blocks cracked.
Engine issues are very expensive repairs.
If you find a 2006-2009 Honda Civic, verify that this recall was addressed before pursuing it further.
In addition to the engine recall, Honda extended the vehicle warranty to ten years.
Since it's past 2019, you won't be able to warranty the engine if problems occur.
A 2006 Honda Civic with around 100,000 miles costs about $6,400.
Most 2006 Civics are not going to have low mileage and are typically in the $5,000 to $8,000 range.
2009 Honda Civics fall in a similar price range.
In other words, you'd likely end up spending too much for a vehicle known for problems that has high mileage.
What About Old Civics 2005 and Earlier?
Vintage Honda Civics are something we often see high school students driving when they inherit their parents' old car that has 200,000 miles on it.
This doesn't seem all that appealing, but they're also cars for Honda connoisseurs and people who love the feel of older vehicles.
They often have really cheap parts and are easy to modify (if you like modifying cars, old Honda Civics are your holy grail).
With how old these vehicles are, many are surprised by their price, given their age and mileage.
These vehicles maintain their value due to their reputation for reliability.
You could get an old Honda Civic with 200,000 miles on it for around $4,000.
If you want an old Honda Civic, be prepared for it to last a long time–with proper maintenance, of course.
Honda Civics are a staple to the car business. The 2012 Honda Civic is a suitable vehicle, but not recommended for those who love special features.
If you enjoy older cars, opt for a 2005 Honda Civic.
Remember, 2006 through 2009 Honda Civics are not quality vehicles and should be avoided.
Civics really are those cars that last forever.
If you purchase a 2016 Honda Civic, hold onto it for ten years or so, and trade it in for a newer car.
You'll likely get your money's worth out of it.
Even if you don't trade the Civic in, it could be the vehicle that last you the rest of your life.
The 2022 Honda Civic
Many people say that newer is always better.
The same could be said for the 2022 Honda Civic.
The 2022 Honda Civic was named the North American Car of the year and has many reason why it deserved that title.
Drivers can choose between three trim packages for the 2022 Honda Civic: Sedan, Hatchback, SI Sedan.
The Sedan model costs $22,300 and has excellent gas mileage.
When driving in the city, the 2022 Honda Civic Sedan gets 31 miles per gallon.
However, on the highway, the 2022 Honda Civic Sedan gets an astounding 40 miles per gallon.
Need another reason to purchase a 2022 Honda Civic? Well, here it is. J.D. Power awarded this model a quality and reliability score of 82 out of 100.
The organization considers this a great rating.