What Size Camper can a Honda Pilot Pull?
If you are someone that is looking to travel this year and want to know how much your Honda Pilot can pull, then you have come to the right place. Or maybe, you are on the opposite end of the spectrum.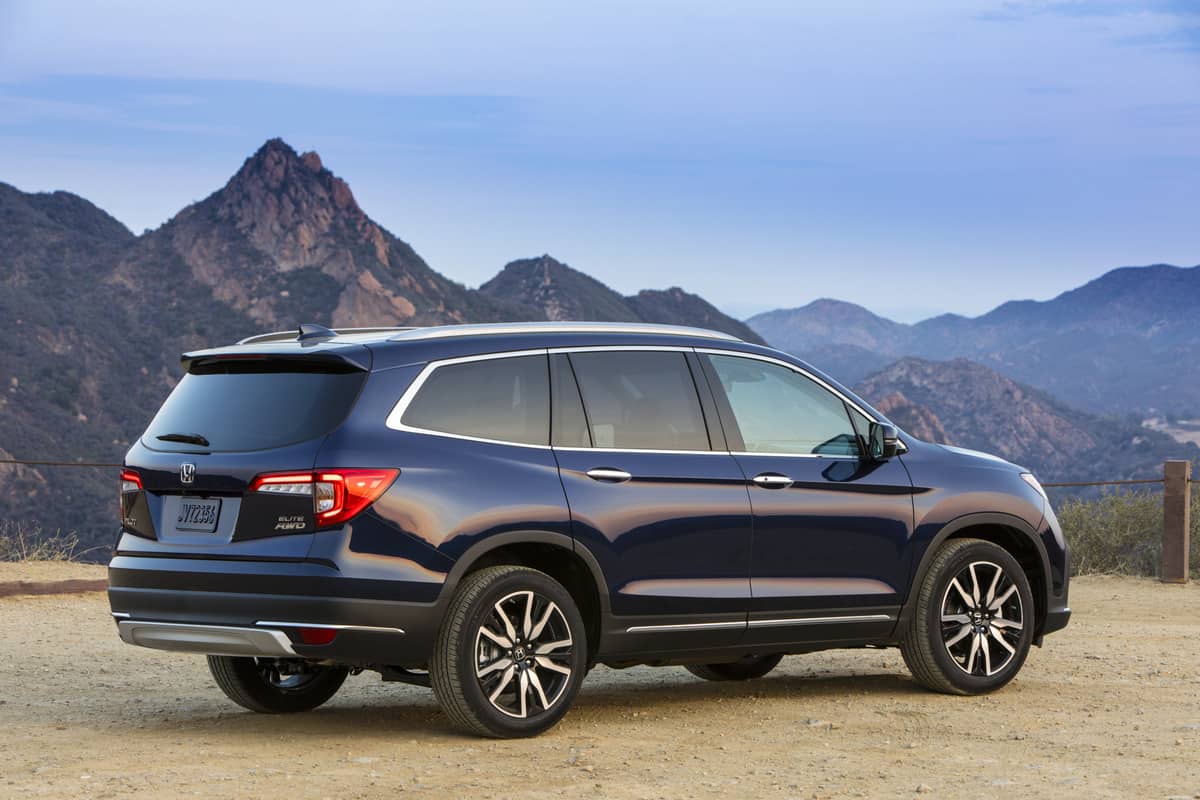 Maybe you already have a camper and are looking into buying a vehicle to tow it, and are wondering "what size camper can a Honda Pilot pull?" Either way, you have come to the right place.
When it comes to durability and quality, it is very difficult to outlast a Honda. Honda Pilots, especially, are one of Honda's favorite models. Even though many car enthusiasts would not think to name a Honda Pilot as a durable and strong car; however, they would be surprised at how much a Honda Pilot can handle.
How Much Can a Honda Pilot Tow?
A 2019 Honda Pilot can tow about 3,500 pounds. When the Honda Pilot is equipped with the front-wheel-drive that is. However, a Honda Pilot can tow a lot more when it is properly equipped with gills and all of its features.
If you add the Intelligent Variable Torque Management AWD System to your 2019 Honda Pilot, then your Honda Pilot can now tow as much as 5,000. That is an extra 1,500 pounds just by adding the Intelligent Variable Torque Management AWD System to your 2019 Honda Pilot!
Many Honda Pilot fans know that a Honda Pilot with a V6 engine can do no wrong, especially when it yields 280 HP. This is especially true when it comes to towing big campers such as RV campers and pop-up trailers.
If your camper is around 3,500 pounds to 5,000 pounds then the 2019 Honda Pilot can pull it without any trouble.
If your camper weighs less than that, then you do not even need to worry about the extra gills and other features.
Honda Pilot Towing Features
Before we move on to the next section, it would be helpful to get the towing features down. Most people know how to tow, but there is a very small percentage of people that can tow well.
We all know that one person who can tow a boat, a camper or a horse trailer to the back of their car like it is not a big deal, but you can tell that he/she did not do a good job. You do not want to be that person.
In this case, your Honda Pilot can help you. Here is a list of features that the Honda Pilot has to offer to ensure that your drive with your camper is smooth and effortless:
Multi-Angle Rearview Camera with Guidelines: Pulling a trailer is already a hassle on its own, so the multi-angle rearview camera is here to help. You can use it to help you find a great parking spot or you can use it to help hitch a trailer or camper. Plus, having a multi-angle rearview camera with guidelines is just a great added bonus no matter how you look at it. The possibilities are endless!
Hill Start Assist: The Honda Pilot comes with sensors that are able to detect when you are on a hill. They will then notify the system to apply the breaks as you move your foot from the brake pedal to the gas pedal. It really is a no brainer, and it is an excellent safety feature. Hauling a big trailer or camper is quite dangerous even if it is done right on a smooth, paved street. However, pulling it up a hill or down a hill is a new territory all on its own. Use the hill start assist to ensure that you are being as safe as possible for others, and also give yourself the peace of mind that you are in good hands.
Intelligent Variable Torque Management AWD System: with the intelligent variable torque management AWD system, you are not only boosting the Pilot SUVs towing power but it also helps with uneven driving surfaces.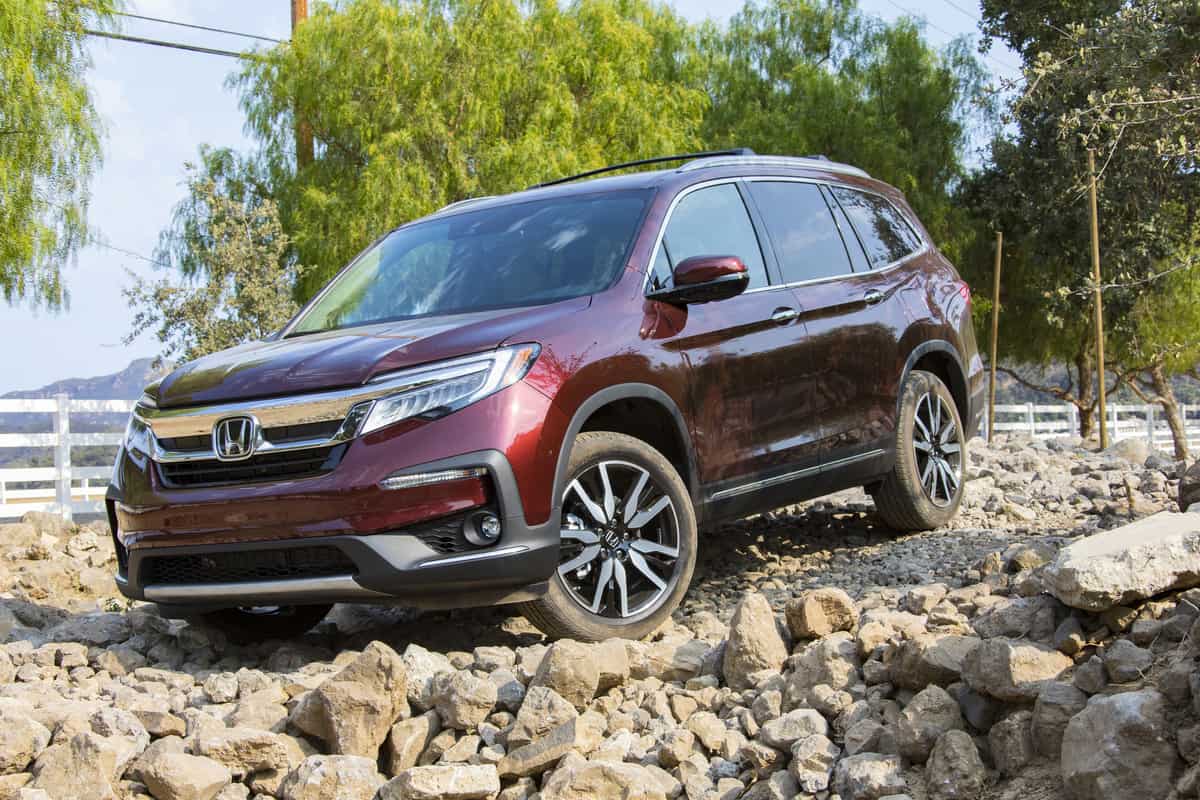 These towing features are not only reliable, effective, and easy to use, but they are also great safety features.
No matter how great of a driver you are, you will always need to be extra careful when it comes to towing a large camper. Let your Honda Pilot help you by adding on these great, additional features.
If you would like to learn more about the Honda Pilot towing features, be sure to give your local Honda dealership or local Honda car shop a call.
Honda Pilot Payload and Cargo Space
If you were wondering what else the Honda Pilot can do aside from towing up to 5,000 pounds, then you have come to the right place. The Honda Pilot has a payload capability of 1, 420 to 1,625 pounds!
The Honda Pilot can seat up to eight passengers comfortably, and the inside space is comfortable and large. If you decide to fold down the second-row seats, then you are able to get up to 46.8 cubic feet of cargo space.
If you fold down both the second-row and the third-row then you are able to get up to 83.9 cubic feet. This is especially useful if you need additional room in your Honda Pilot for extra gear or room for pieces of luggage and groceries.
How much can the 2020 Honda Pilot Tow?
If you are looking to buy the 2020 Honda Pilot or if you already own one and are wondering what size camper it can pull, then rest assured that it is a lot. The 2020 Honda Pilot's towing capacity can reach up to about 5,000 lbs when it is properly equipped.
The 2020 Honda Pilot is the perfect vehicle for you if you want a car that can seat eight people comfortably.
What is the 2020 Honda Pilot Towing Strength?
The 2020 Honda Pilot towing strength are as followed:
Up to 3,500 lbs. with 2WD
Up to 5,000 lbs. with AWD
Also, any 3,500 lbs Honda Pilot rated model will be able to handle many heavy items such as the following:
Tent trailers
ATVs
Lightweight boats
Personal watercraft
Smaller utility trailers
Pop-up tent trailers
Small Airstream camping trailer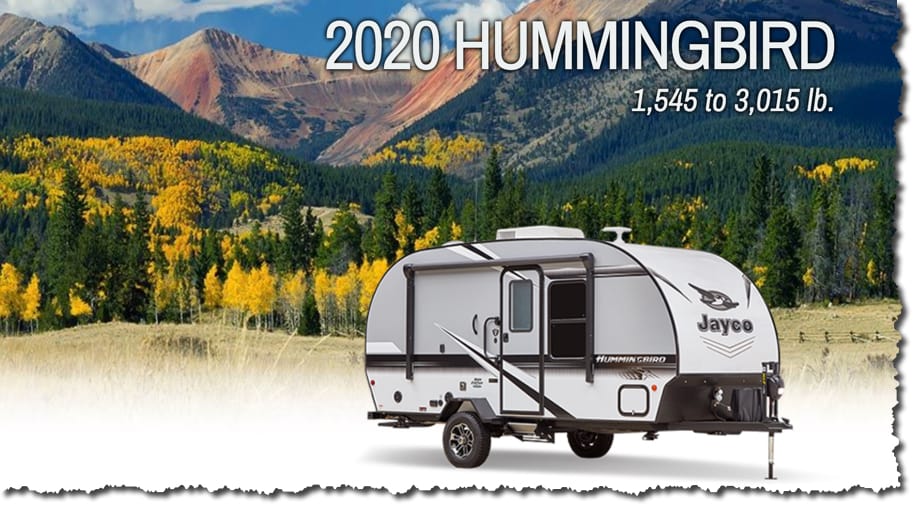 For up to 5,000 pounds, your Honda Pilot should be able to to work with:
Towable RVs
smaller horse trailers.
Does the 2020 Honda Pilot come with any Towing Package?
Yes, the 2020 Honda Pilot does come with a towing package and we suggest that you look into it. The 2020 Honda Pilot does include a towing package:
Trailer Hitch Receiver: comes with ball Mount Receiver, retaining pin, and clip.
Trailer Hitch Harness: comes with: 7-Pin round-style connector
Trailer Hitch Locking Pin: comes with: added security.
Trailer Hitch Ball: comes with: n 17/8-inch or 2-inch
The Final Verdict| Is the Honda Pilot the SUV for You?
If you are looking for a vehicle that can pull a large-size camper, then you have found your match in the Honda Pilot.
Although we only went over the ranges for the 2019 Honda Pilot and the 2020 Honda Pilot, you can find out how much older models can pull as well if you choose to look around.
Hondas are very reliable, so even if you wanted to save money and go with an older model, then you can rest assured that it will still be very reliable. Not to mention, Hondas are one of the top car manufacturers that actually hold their value.
We hope that you found this article informative and that it helped you decide whether your camper, trailer, boat, or other large vehicles can be pulled by your Honda Pilot or if you should buy a Honda Pilot to pull your camper. **However, be sure to Avoid these Honda Pilot Years!