Which Volvo SUV is Most Reliable?
Volvo vehicles are very popular and are considered to be luxury vehicles. The SUVs that Volvo manufactures are no exception. However, are Volvo SUVs reliable? What is the most reliable Volvo SUV?
The 2021 Volvo XC90 is the most reliable Volvo SUV on the market at the moment. It has a reliability rating of 71 out of 100, which is average. However, most Volvo SUVs have a lower reliability rating than the 2021 Volvo XC90, making the XC90 the most reliable Volvo SUV.
The 2021 Volvo XC90 is considered to be a luxury SUV, and it is quite nice, but there are many things that you need to know before you purchase this vehicle. Keep reading to find out all about the 2021 Volvo XC90 and its reliability.
2021 Volvo XC90 Reliability
The 2021 Volvo XC9 is the most reliable Volvo SUV on the market today. It has a J.D. Power reliability rating of 71/100, which is an average score. However, it barely makes the cutoff of an average reliability rating as a rating of 70-80 is average when it comes to J.D. Power reliability ratings. (Source)
Unfortunately, most Volvo SUVs are not considered to be the most reliable vehicles on the market. They are still reliable vehicles, but they don't last as long as some other SUVs that are similar in build and engine.
Now that you know how reliable the 2021 Volvo XC90 is, you are probably wondering about the features that it has and how much it costs.
Rundown of the 2021 Volvo XC90
The 2021 Volvo XC90 is a luxury SUV that gets up to 21 miles per gallon in the city and 30 miles per gallon on the highway, which is about average for an SUV of this size. It has an MSRP of $49,000 so it is quite expensive, but remember that it is a luxury vehicle, so it is quite nice inside and outside of the vehicle.
The car has comfortable leather seats and can seat up to 7 people at one time. If you only want to have a car that seats 6 people, you can also choose the 6 seat version of this car, but who doesn't want extra seats in their car?
The seats in the first and second row have plenty of legroom, even for tall adults, but the third-row seats get slightly cramped when an adult sits in them. However, there is plenty of legroom for children and teenagers to sit in the third row comfortably.
The 2021 Volvo XC90 has a large trunk so you can fit many suitcases in your car when you go on a trip with family members. J.D. Power critics gave the car as a whole a rating of 8.4 out of 10, which is above average so you know this car is very nice.
The 2021 Volvo XC90 has a smartphone charging pad included so you will never have to worry about bringing your phone charger with you when your cell phone battery is low and will save you a lot of hassle. (Source)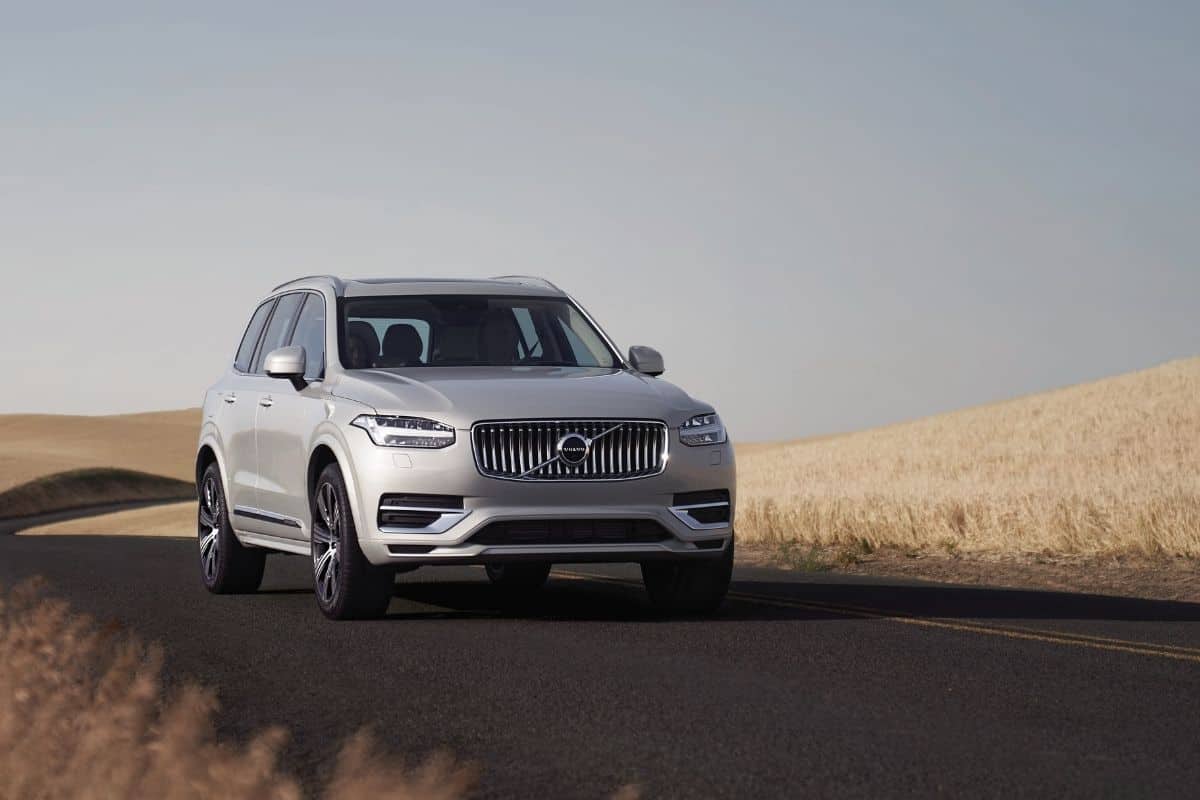 The cabin of the 2021 Volvo XC90 is uncluttered and has accents of open-pore wood and metal, which makes this car feel absolutely luxurious. It has a 9-inch touchscreen near the driver's seat so you can control various car features and clearly see GPS directions without looking at your phone.
Unfortunately, this touchscreen is slow and takes a while to boot up after the car is started, and it is not as responsive as it should be. When you pinch, tap, and swipe this touchscreen, as there are no buttons or knobs that control it, it takes a while to respond, which is very irritating.
It is relatively easy to handle the 2021 Volvo XC90, but you will have to endure a slightly bumpy ride while inside the vehicle. If you are alright with going slower than you are used to over speed bumps, you should not have any problems with this vehicle when it comes to the ride and handling. (Source)
When you first turn on the 2021 Volvo XC90, the motor of the car sounds slightly raspy. As the car runs it may sound slightly less raspy, but it is not guaranteed. However, you can always block out the rasping motor with music as the 2021 Volvo XC90 has great speakers throughout the vehicle.
There are 4 versions of the 2021 Volvo XC90: the Momentum, R-Design, Inscription, and Inscription Expression. They all vary in price and miles per gallon, but they have many safety features and have similar reliability ratings.
Now that you know about the features inside of the 2021 Volvo XC90, you are likely wondering about the safety features that it has. Keep reading to find out what they are.
2021 Volvo XC90 Safety Features
The 2021 Volvo XC90 received an overall safety rating of 5/5, which is great and means that this car is as safe as it can be.
The 2021 Volvo XC90 has many standard safety features that include, but are not limited to:
Rearview camera
Front parking sensors
Rear parking sensors
Forward collision warning
Pedestrian detection
Automatic emergency braking
Adaptive cruise control
Lane departure warning
Lane keep assist
Blind spot monitoring
Rear cross traffic alert
Adaptive, pivoting LED headlights
Road sign recognition
Driver drowsiness monitoring
If you want to add safety features that do not come standard in the 2021 Volvo XC90, you can also add:
Surround-view parking camera system
Hands-free park assist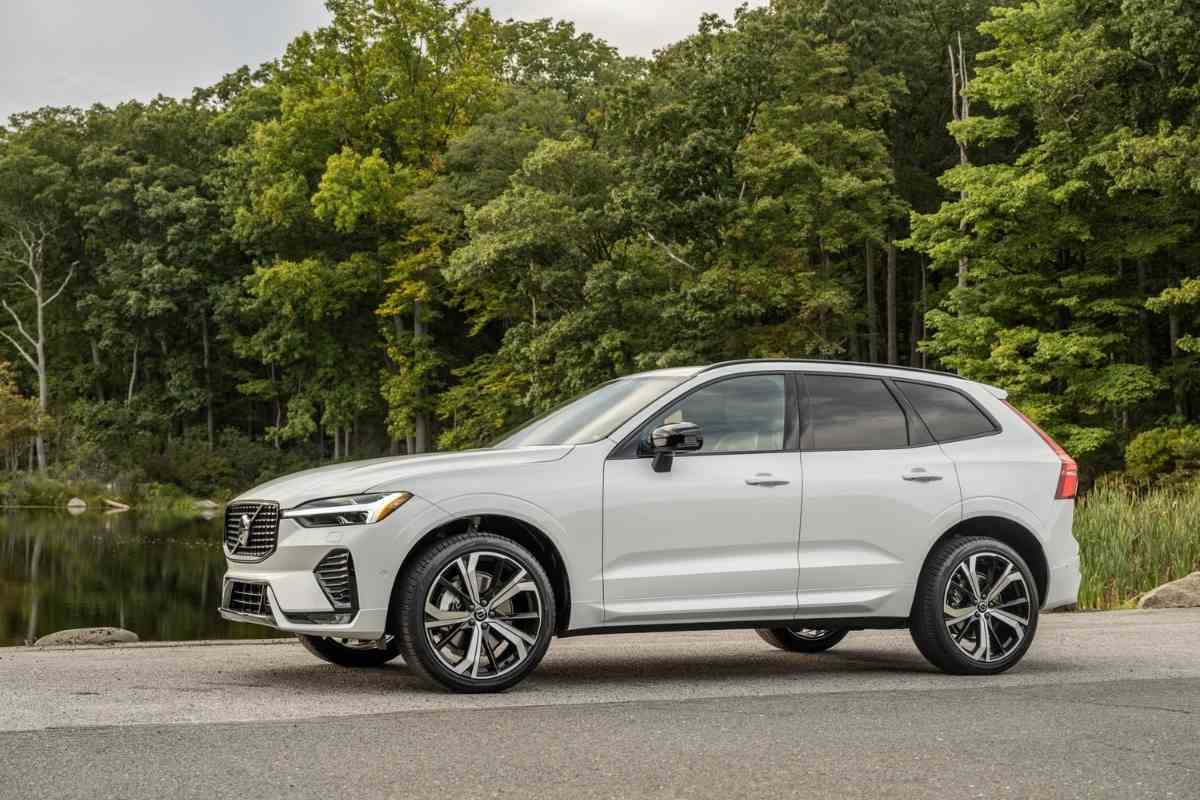 Overall, the 2021 Volvo XC90 is the most reliable Volvo SUV that is currently on the market. Other Volvo SUVs either have the same reliability rating or a lower one.
Although Volvo SUVs are typically reliable, other SUVs that are manufactured by other companies have higher reliability ratings and stay reliable for a longer amount of time than a Volvo SUV.
Make sure that you keep that in mind when you are shopping for a new SUV for your household.