Why Do Toyota Tundras Hold Their Value?
This post may contain affiliate links. As an Amazon affiliate, I earn from qualifying purchases.
When you speak to a car salesman that has your best interest at heart, they are always going to want to put you in something with a high resale value. That way, if you ever decide to upgrade, you'll be able to recoup your money even if you still owe payments on your vehicle.
When buying a vehicle, it's tough to know what life is going to throw your way. Maybe there will be a new addition to the family, maybe you'll move to a city, or maybe you'll get a new job that requires a different vehicle. No matter what the circumstance may be, you want to be in a vehicle that gives you flexibility down the line.
Unfortunately for the truck lovers among us, that can be hard to do. New trucks notoriously don't hold their retail value. However, Toyota Tundras are certainly an exception to this rule. Toyota Tundras hold their value incredibly well.
Why Do Toyota Tundras Hold Their Value?
So, why do Toyota Tundras hold their value? The short reason is the long-term reliability and dependability that the Toyota brand has developed over the years. However, this is just the beginning of the story.
Keep reading to find out the real reason Toyota Tundras hold their value so well!
The Qualities That Make Toyota Tundras So Popular
To have a high resale value, your vehicle needs to be in high demand in a used form. Many vehicles, like luxury vehicles, are most popular when they are brand-new. Flashier vehicles, even when inexpensive, are also going to fall into this category.
While a brand-new driver may get that cool new affordable make and model, it is doubtful a middle-aged mom who is watching her dollars and doesn't want to waste money on a vehicle a kid is going to destroy is going to be looking for those same qualities.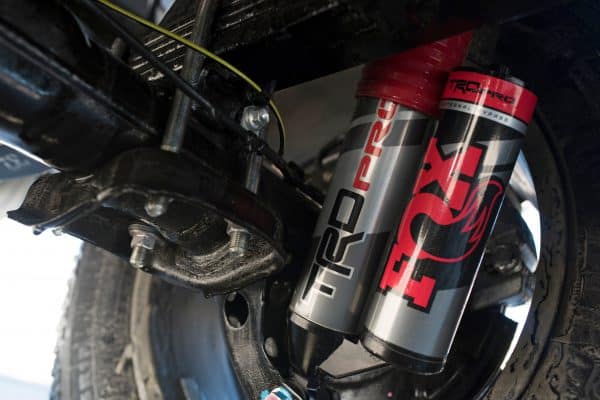 Toyota Tundras are popular because Truck owners and potential Truck owners really want their truck to be able to do it all. Too many trucks on the market today don't live up to the full potential of what a truck should be.
In this way, the Toyota Tundra tend to check all the boxes. They have so many of the qualities and features that people are looking for.
So, what are the features that people are looking for?
The Features Truck Owners Want
Can travel off-road
Enough room for the whole family
Fresh styling
Good dashboard configurations
Comfortability
Reliability
When it comes to the seven features mentioned above, the Toyota Tundra delivers them in spades. This is why the Kelley Blue Book value only falls about 50% on a Toyota Tundra in the first 60 months – far below the average for most vehicles.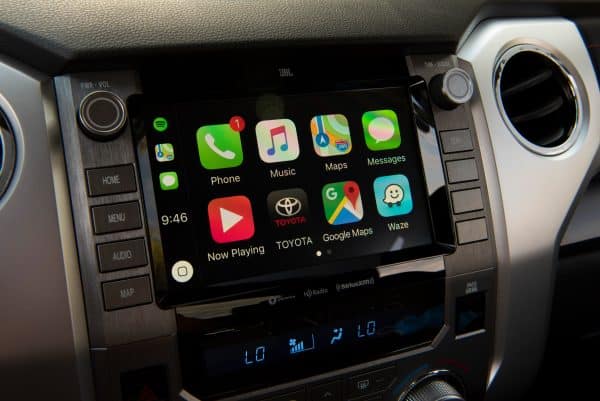 Why Are Tundras So Reliable?
J.D. Power and Associates have named the Toyota Tundra the most dependable large pickup seven years in a row, and there's a reason for that. When it comes to working well, working hard, and needing very little maintenance past the basics, the Toyota Tundra out-performs the rest of the competition.
One of the reasons Toyota Tundras are just so dang reliable is that they are 100% made in America. Every Toyota Tundra has a high-level quality that only American made products truly deliver. It is amusing that this is the only truck that is 100% made in America, as it isn't even originally an American company.
Nonetheless, these trucks are made with precision and they are ultimately not going to break down on you unless you run out of gas or let the battery go dead.
As long as you are taking your truck to the service center on the intervals that you should be, and doing the work that every vehicle in the market needs to stay its best, your Toyota Tundra has the potential to be with you for a very long time.
They are also considered to be highly reliable because of their exceptional towing capacity and ability to handle the tow weight smoothly and easily.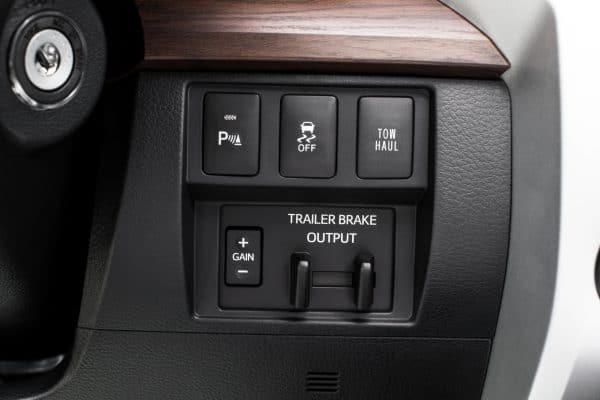 Many people who buy a truck in the first place want to have the option to tow large things around, be it for work or recreation. For other truck owners, they may find themselves disappointed with their truck's performance in this arena, but not the owners of a Toyota Tundra.
Outside Of Performance Reliability, There Are a Lot Of Other Features That Make Toyota Tundras perennially Popular.
Reason Toyota Tundras Are So Popular
TRD Pro Trim
The TRD Pro trim package was back fo 2019, and a lot of truck lovers out there were very excited about this. Shocks, springs, and wheels get an upgrade with this trim package, so it is a great option for those who want to take their truck to the great outdoors and go off-roading.
The Grille on the Toyota Tundra 2019 with the pro trim package also has a sleek new look, and customers report loving both the exterior and interior updates compared to previous models.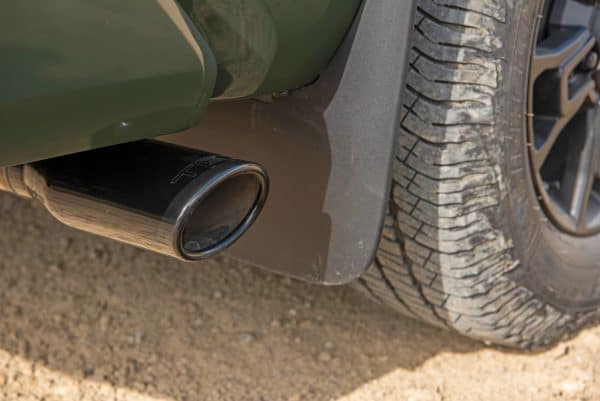 V8 Engine
The V8 engine in a Toyota Tundra really delivers when it comes to towing capacity as well as the ability to go off-roading. When you need to carry a heavy load, it is important that you have a truck that can do the heavy lifting.
When you are reselling your truck, it is likely that whoever is looking to buy a decent used truck is also going to need to do some heavy lifting of their own, and they are searching for a used truck that has the type of reliability that a Toyota Tundra has.
Towing Capacity
The towing capacity on a Toyota Tundra is 6,800 to 10,000 pounds depending on trim level. With this amount of towing, most small boats, travel trailers, and construction loads aren't going to be an issue.
Easy Handling
Despite its size, the Toyota Tundra has great steering and easy maneuverability. This is certainly one of the factors that makes it a perennial favorite. It's turning circle is only 44 ft. which makes it easy to maneuver around complicated job sites or strange and unexpected off-road terrain.
The braking system is also very easy, and drivers love that they don't have to break too hard the way they may have to do on other types of trucks. For the novice or nervous truck owner, it's hard to get better handling than what is offered on a Toyota Tundra.
Amazing Interior
The interior of a Toyota Tundra is comfortable and luxurious, which is yet another reason people are clamoring to buy a used one at an affordable price. Unlike many other truck cabins, the backseat passengers also get plenty of legroom to sit comfortably.
The Toyota Tundra is a big hit with families who may need to make a long road trip to do the off-roading activities and recreation that they have planned. Having a comfortable cabin makes road trips much easier.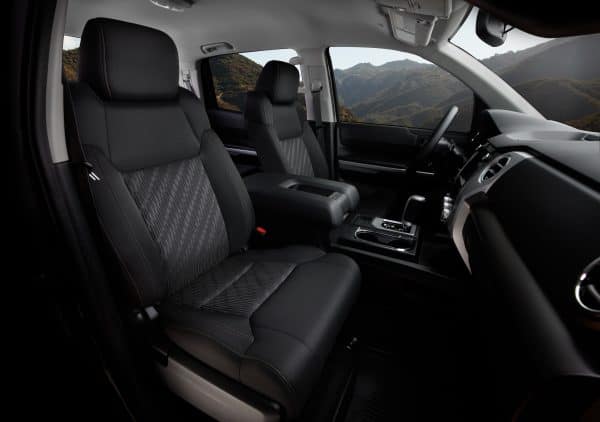 If you're willing to spend the extra money, the Toyota Tundra comes with leather seats and wood-grain trim, giving the interior a classy and luxurious feel that will have an even higher resale value. While a truck needs to be able to get the job done, that doesn't mean it needs to be rugged on the inside.
Safety Features
The Toyota Tundra is popular with families for another key reason, the amazing and high-tech safety features.
There are so many different alert and notification systems that make driving a breeze, especially on a long winding highway during a road trip to your family's favorite national park.
There are alerts for when you approach a vehicle too closely while in cruise control, when it is looking like you are unintentionally leaving your lane, for when someone is in your blind spot, and cameras.
Console
The console in a Toyota Tundra is very high-tech and easy-to-use while driving. This is also going to make it safer and keep the driver less distracted since they won't need to press a bunch of buttons to get the radio to work, or fiddle with their phone when they need to make a work call.
Everything is displayed clearly and it is easy to read, you won't have to squint or go looking for the information you need while driving. The screen is a large 7 inches, so you'll never have to worry about not being able to read the title of the song that is playing while you are driving.
Infotainment
This truck has an amazing high-quality audio system that allows you to hear every note to your favorite songs, or not miss a beat of your favorite true-crime podcast.
Many trucks are outfitted with speaker and radio systems after-market as the standard that is offered is comically bad for most people. Just because you own a truck, doesn't mean you don't want to be entertained! In this way, Toyota Tundra really leads the pack on quality audio and touch-screen infotainment.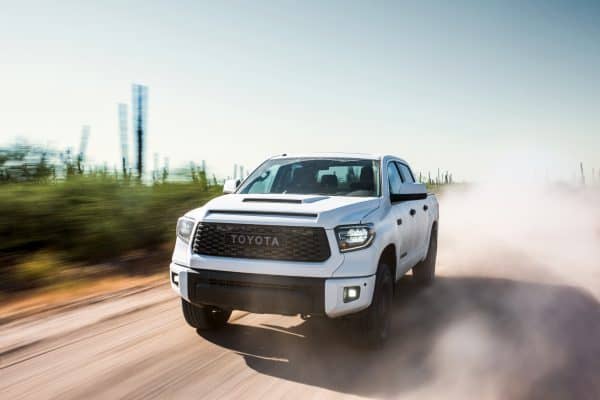 Crash Safety
The Toyota Tundra has amazing crash test safety ratings. While we all hope to never wreck a vehicle, knowing that your vehicle is safe in case the worst happens can bring peace of mind to everyone, no matter the reason you are buying a truck.