Does Range Rover Have a Third Row to Seat 7 Passengers?
This post may contain affiliate links. As an Amazon affiliate, I earn from qualifying purchases.
It's not easy to get the family moving when it's time to go on a trip. It may be even harder to find a vehicle that you like that fits 7 passengers to go on that trip. Many people have a lot of brand loyalty to Range Rover due to the fact that they have been making quality vehicles for such a long time.
However, some people may be questioning whether Range Rover actually makes a vehicle that is going to accommodate the whole family. Whether you're simply bringing along all of the children, or you need the added capacity to get the soccer team to their next match; let's take a look at Range Rover models to see what options you may have available to you.
Is There a 7 Passenger Range Rover?
Is there a 7 passenger Range Rover? Yes, there are a few Range Rover models that come with the ability to seat 7 passengers. The Land Rover Range Rover Sport is probably the best option for you if you are looking for a Range Rover, however the Land Rover Discovery and the Land Rover Discovery Sport are also some excellent options to look at if you are looking at Land Rover models.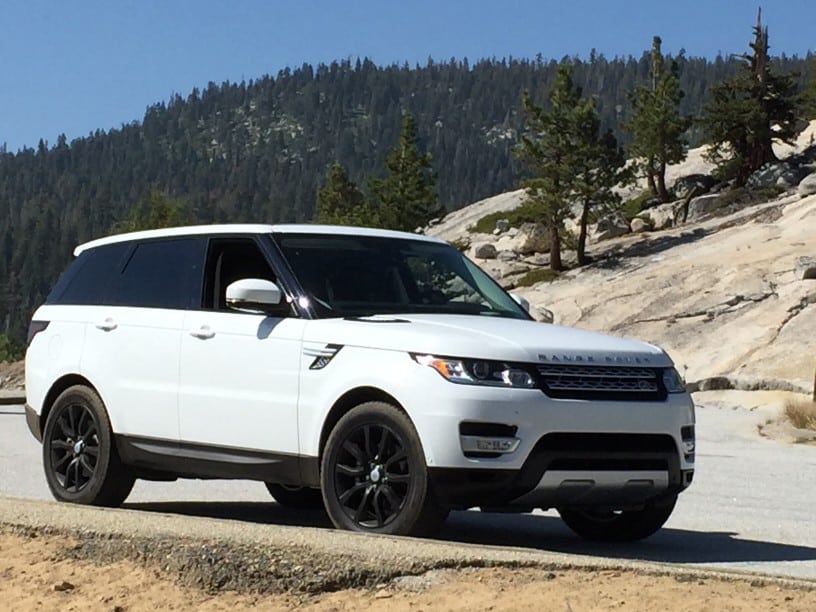 1. Land Rover Range Rover Sport
The Range Rover Sport is one of the few luxury SUV's that hasn't been through a re-design in the past 5 years. That's an interesting choice on Land Rover's behalf, however it doesn't damage the quality of their product overall. They have made enough updates to keep things feeling fresh and to keep the vehicle up to date with modern amenities.
Some of the more recent changes have come when looking at the engine as well as the touchscreen found in the Range Rover Sport. The touchscreen has helped create a more intuitive user experience that adds a touch of luxury and really adds in some comfort for those that are riding along with you as passengers.
The new engine that they've added has become an important selling point as well because it has mixed fuel efficiency with performance. The Range Rover Sport is able to walk that fine line where they were able to add fuel efficiency but they have still kept the power that they had before the change, roughly at least. There shouldn't be any noticeable difference from that past engine when it comes to performance.
There are a lot of competitors with similar sized vehicles that are trying to do what the Rover Sport does, however none of them can quite match up to the quality that is offered here.
There are five main trim models found in the Range Rover Sport.
You have:
While five passenger seating is the standard on all of these trim packages; you can add seven passenger seating to any of them except for the HST and the SVR, so we won't be discussing those packages any further in this article.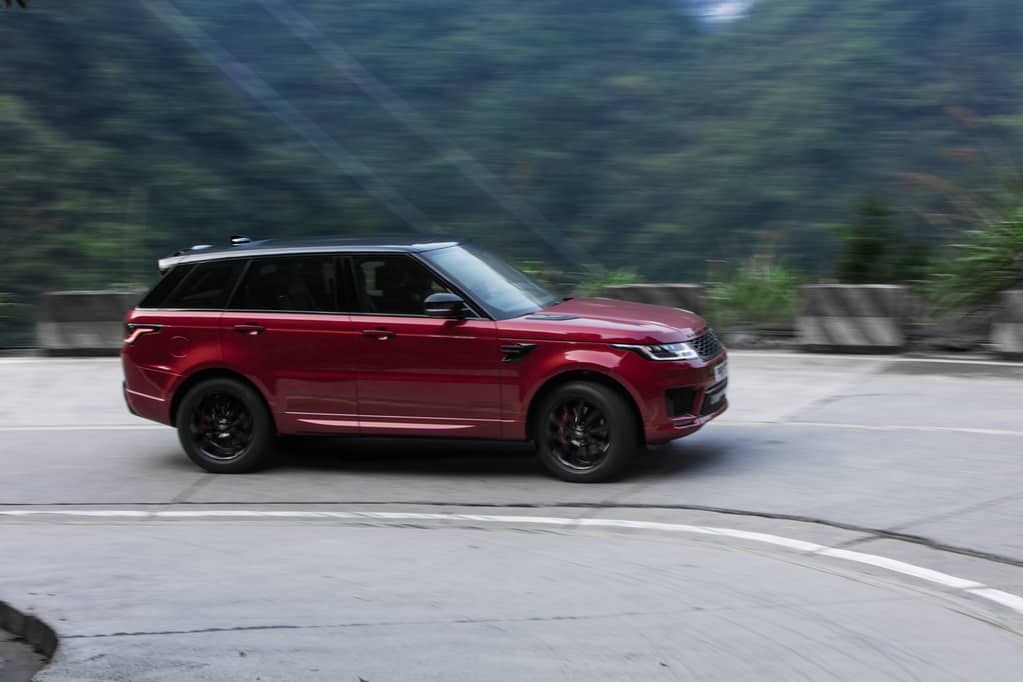 For the base trim package, the SE comes with a ton of features that can really out-class a lot of what other vehicle companies have to offer. Starting with the cabin, you've got leather upholstery that really stands out. The power front seats can help you feel comfortable no matter what height you or your passengers are. You've also got some great tech features such as a wifi hotspot and Apple Car Play and Android Auto capabilities. The sound system sounds fantastic as you get an eight-speaker system that should sound good no matter what you sit in the vehicle.
You have some awesome safety features that come with this car as well which is important if you are going to be driving your family around. Keeping your family safe is a high priority within a lot of customers, so the fact that the SE has a rearview camera, lane departure warning, and forward collision warning says a lot about why this is such a popular model. Forward collision warning is especially great in areas where road conditions aren't always the best. Things can change rapidly in these situations, so even when you are paying attention it is helpful to have that equipped on a model that is going to be a family vehicle.
The HSE adds a lot more to the vehicle than just the letter "H". You get a panoramic sunroof that completely changes the feel of the car and gives it that much more of a luxurious feeling. The stereo system that was nice in the SE gets even more of a bump in the HSE, jumping all the way up to a 13-speaker system. That's an incredible boost and people who need good tunes on a road trip will be happy to see the upgrade. There's some other various upgrades to the inside as well such as upgraded interior materials that will also make you feel better.
The Autobiography trim package is the final Range Rover Sport that can come with seating for 7 passengers. The interior gets even more upgrades here, although you will have to decide if the extra cost is worth it for you with changes that can be somewhat cosmetic. You do get some cool features like doors that can close automatically and an amazing safety feature in a 360-degree parking camera. What is a safety feature for some is a necessity for others, because parking in a city street can be quite difficult.
The Range Rover Sport is the only true "Range Rover" offering that offers 7 passenger seating and does a great job of doing it. For those individuals who are looking to drive in luxury while towing a lot of passengers from Point A to Point B, the Range Rover Sport offers a lot of positives that should probably be looked at; to say the very least.
The Range Rover Sport is easily one of the best options on the marketplace for those looking for a 7 passenger vehicle, but just in case you were looking for something else in the Land Rover family; we're going to discuss the Land Rover Discovery and the Land Rover Discovery Sport in slightly shorter fashion.
2. Land Rover Discovery
Even though Land Rover is known for their vehicles being able to perform off-road, the Land Rover Discovery walks a fine line between off-road and on-road performance. That's a hard line to walk, but the Discovery does so well and people who have a somewhat smaller off-road interest should be tuned in to this vehicle as an offering that can do both jobs quite well.
It should be noted that the Discovery is a five passenger vehicle when ordered standard; however you can upgrade it to a seven passenger model in any of the trim packages.
There are four trim packages found in the Land Rover Discovery model, from the base model SE, up to the Landmark, the HSE, and the HSE Luxury.
The highest end package, the HSE Luxury automatically includes the 7 Seat package which is nice if you are looking for a bundle that includes the capability for the extra family members or friends.
The HSE Luxury includes a 14-speaker system which sounds amazing and has a ton of upgraded leather materials on the seating and trim through the inside.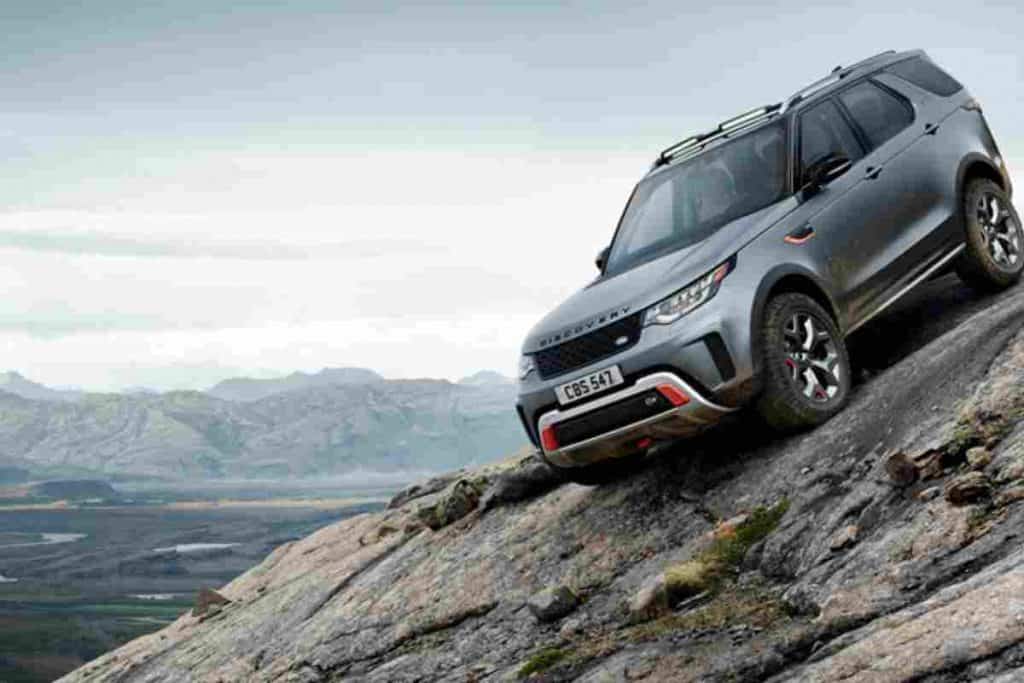 3. Land Rover Discovery Sport
The Discovery Sport is one of Land Rover's most popular models and for good reason. This car has seen a lot of design changes recently which give it an updated feel that not many cars on the marketplace can match.
Everything from the infotainment system to the other new technology features feels like a modern vehicle environment in the best way. It looks like an SUV that wouldn't be able to handle the job, but it does come with packages that can equip it to drive with seven passengers.
On top of that, the Discovery Sport is going to beat out a ton of other vehicles in the off-roading department as well, making it a great mix for those who have to balance family requirements with having a lot of fun on weekend adventures. The engine is more powerful which actually helps performance on the road, and is obviously going to give you a bit more strength off the road as well.
One of the most popular trim packages on the Discovery Sport is the "S" package because it comes with some more features than you'll get in the base package, however you don't pay as much as some of the top end packages. This compromise can help you feel comfortable while driving, but also comfortable with the fact that you didn't break the bank.
The S trim package has an interesting feature in its new traffic sign reader. Technology continues to grow inside of these luxury vehicles and this is just one innovation that can lead everyone to believe that cars are going to continue to evolve at a fast pace.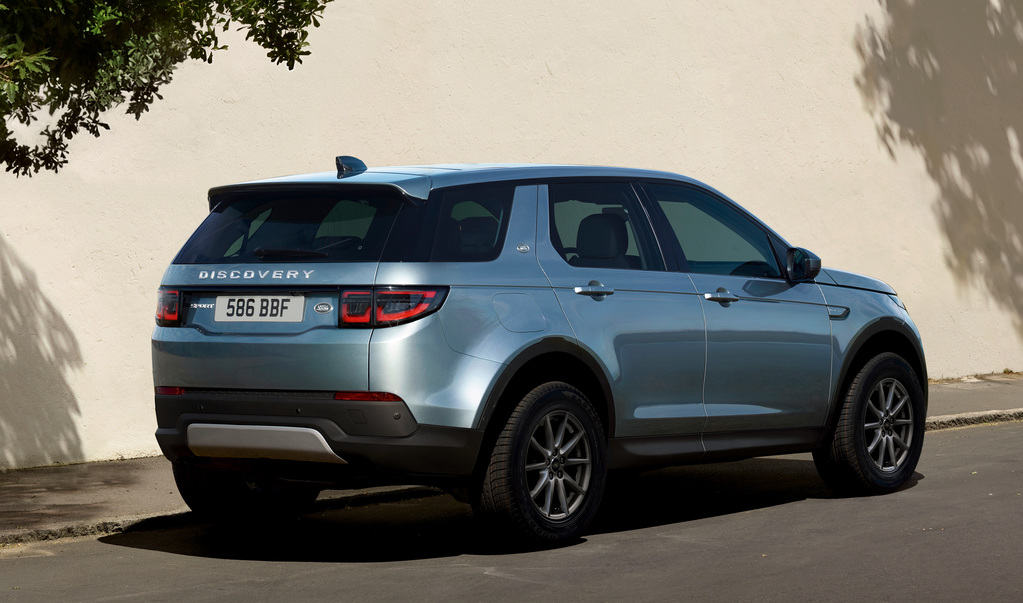 Popular Range Rover Accessories
Bestseller No. 1
Bestseller No. 2
Last update on 2023-09-15 / If you click this affiliate link and make a purchase, we earn a commission at no additional cost to you.
Does Range Rover Have a Third Row to Seat 7 Passengers?