This article covers all of my favorite Jeep detailing products and keeps you from wasting money on things that just don't work!
Everybody loves getting their Jeep dirty, but we also take pride in getting our Jeep all cleaned up and looking good when we drive around town.
For this reason, I will share with you my favorite car detailing products that are perfect for putting your Jeep back into showroom condition!
The reality is, I have wasted hundreds if not thousands of dollars on detailing products over the years. The benefit for you is you get to learn from my mistakes and you can skip ahead and buy the detailing products that actually work!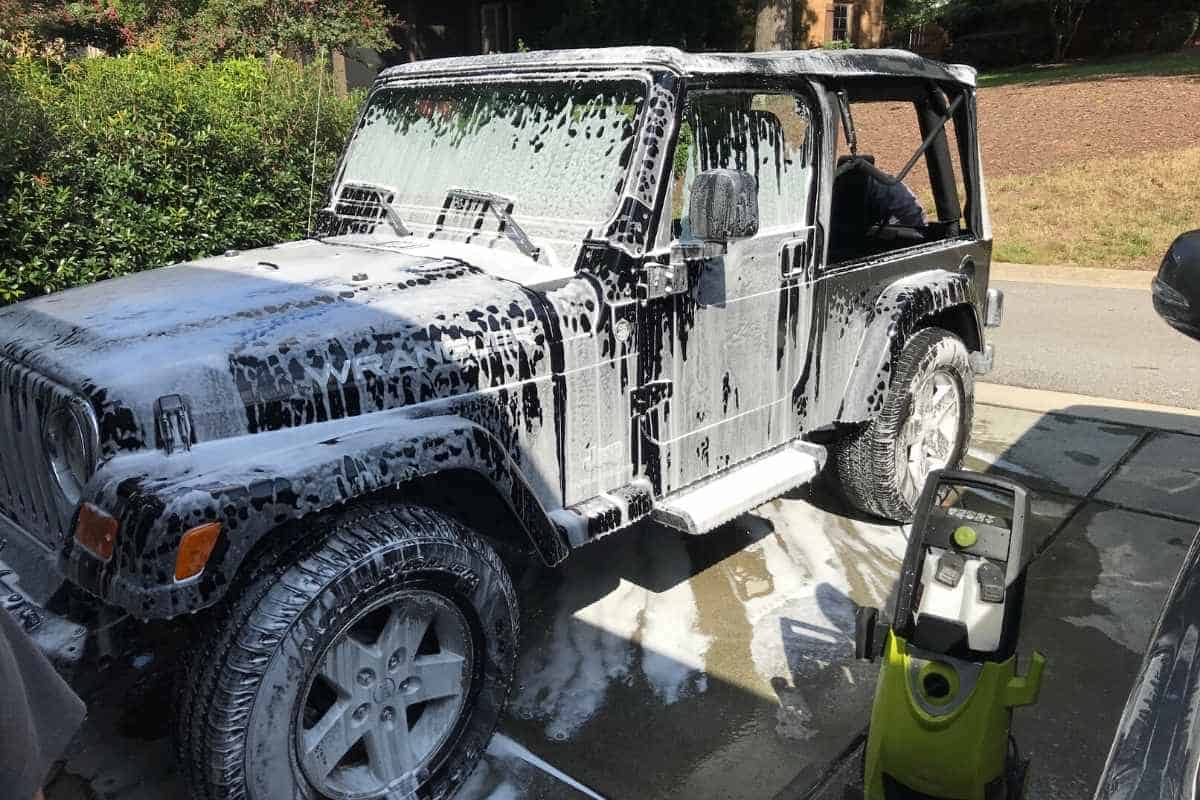 The Easiest Car Wax!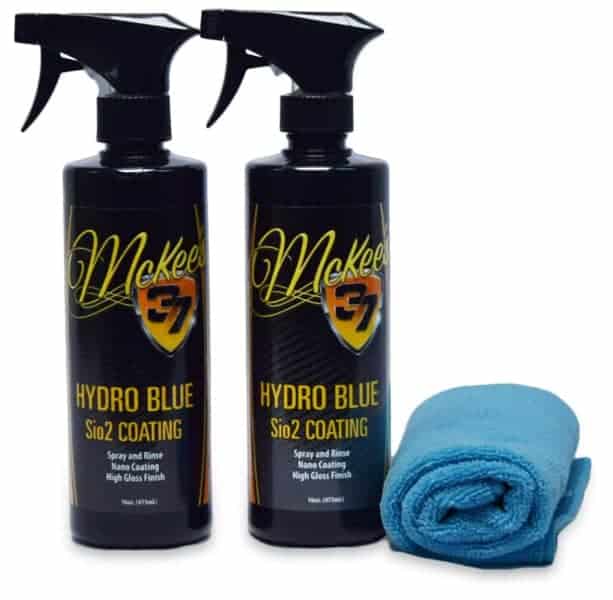 There may be longer-lasting car waxes, or car waxes that produce more shine, but this car wax is by far the easiest way to protect the paint on your Jeep and it helps makes dirty just fall off with a rinse of water!
Plus, it can ben applied in direct sunlight because it is spray-on and rinse off wax!
This is the video that made me want to give this product a try. I ordered it on Amazon, paid for it myself (was not a sponsored item) and I loved it! I have since ordered gallons of it and use it with almost every wash!
I like McKee's 37 SIO2 product so much that I made two of my own videos testing out their product. McKee's 37 saw my videos and as a thank you sent me a collection of products to try.
I used their Nano Coating Spray on my 1987 Jeep Grand Wagoneer after doing a full compound with the Meguiars product listed below.
The shine and finish looked amazing, but I sold that Jeep shortly after applying their nano-coating spray so I cannot speak to the durability. I will have to give it another try soon.
Here is the 1st Video I made which was just a super quick video just to test and see if the product really was as easy to apply as it looked in the first video:
The Best Car Wax for the Money!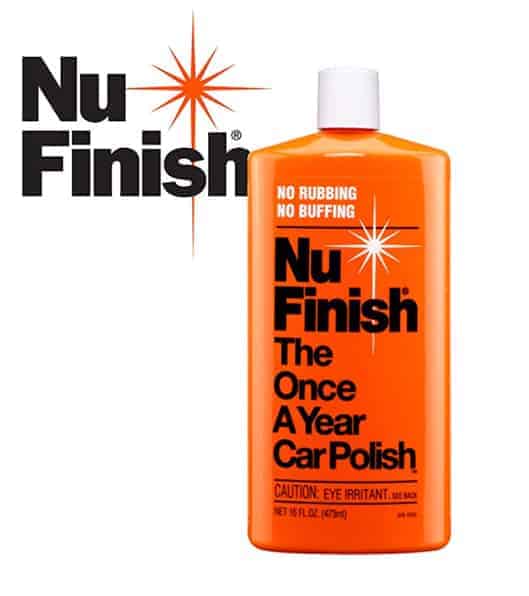 While the McKee's is the easiest car wax, the Nu-Finish car wax produces a long-lasting hard shell that lasts a long time. Better yet, this is one of the least expensive car waxes on the market today that actually works! I have used it with success on both my Jeep and my boat!
Do check prices: Amazon and Walmart can vary quite a bit.
Also, most local Walmart stores have it in stock.
Here's The Wax Show Car Guys Use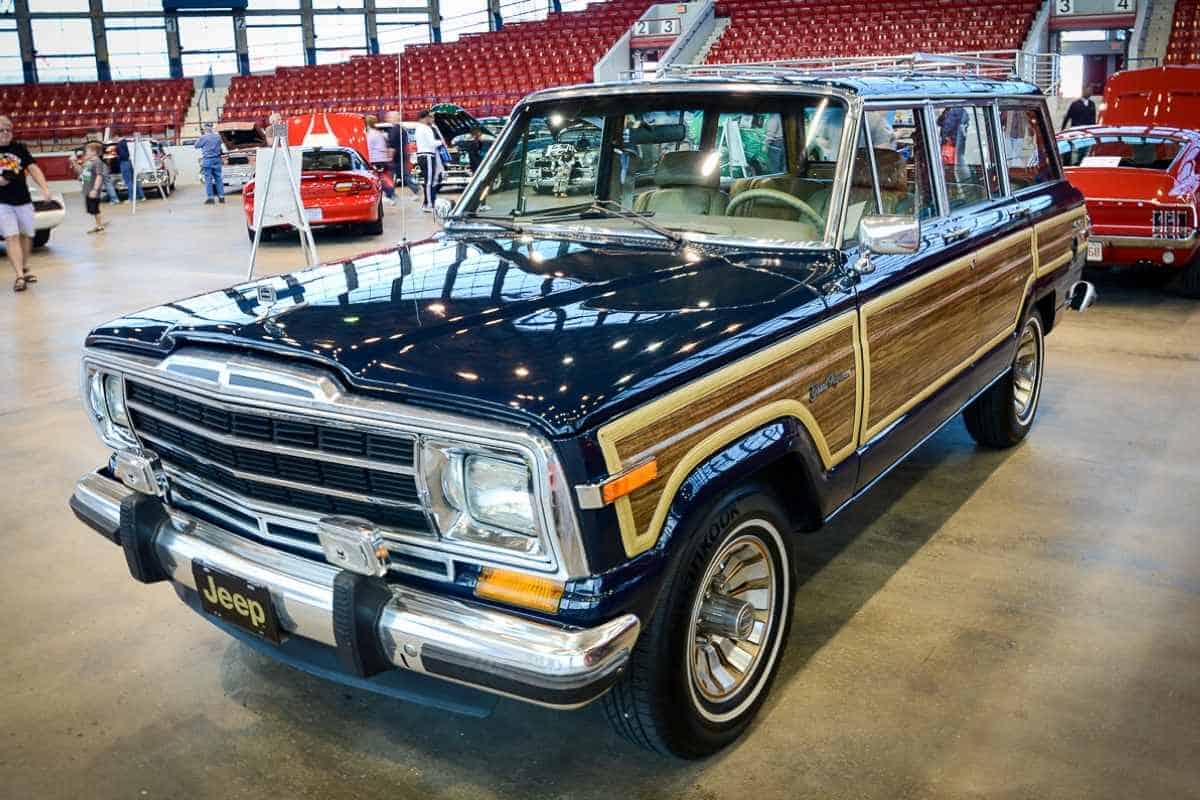 Recently, I have started researching car shows and taking my classic Grand Wagoneer(s) to the car shows as well.
One of my favorite thing about attending car shows is learning from fellow car lovers. I've learned amazing tips on seat restoration, paint correction and also the secret products they use to get that ultra wet-looking shine on their vehicles.
If I had not heard about this product from so many people, I might feel guilty about posting this product publicly. (As you might know, car guys can be very competitive.)
Fortunately, since so many people told me about it, I'm going to let you in on the secret too!
The Show Car Finish Car Wax
It's not cheap and the key is really in the prep work of compounding, polishing, etc. but when it is all said and done, this is the final product that goes on the car before entering the car show.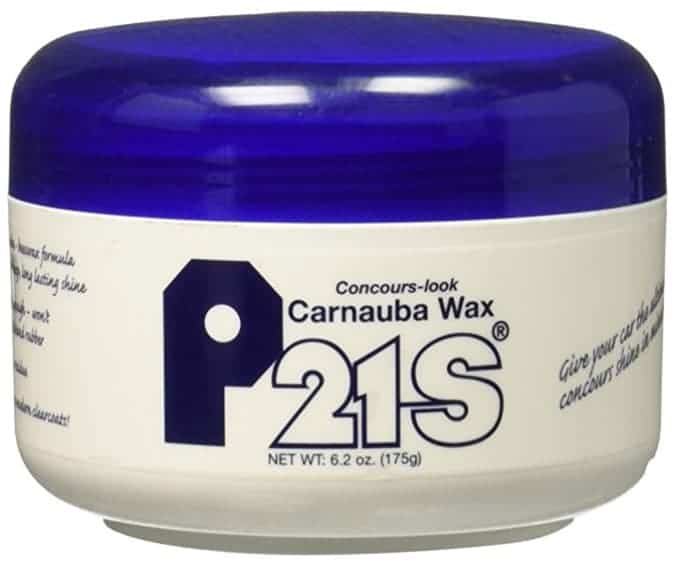 When you truly want the most amazing shine on your vehicle, one wax stands out among the crowd.
I don't know why this carnauba wax is so great, but it is. Yes, it is priced above many peers, but trust me when I say the finish it produces is excellent.
There is a good reason car show guys all swear by this product!
Go ahead and give it a try! I'm sure you will be impressed.
The Best Car Compound For The Money!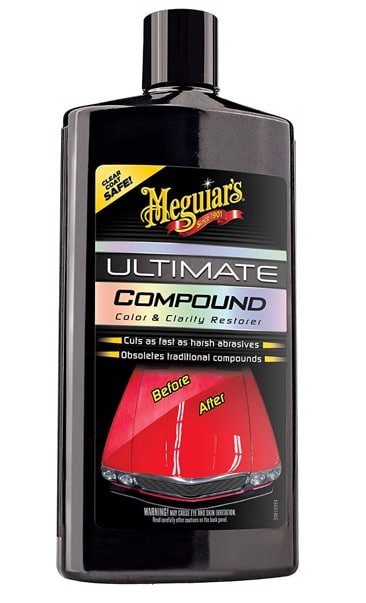 If you have faded, ugly or scratched paint, there is no amount of wax that is going to make your vehicle shine.
For those challenging paint finishes you need something stronger and for that, go with the Meguiar's Ultimate Compound. The price is one of the best on the market and it is designed for the DIY consumer.
Yes, there are more aggressive and precise products, but for 99% of people, this little bottle will have the biggest impact on the gloss and shine of your Jeep's paint.
You can use it by hand or with an electric polisher. I prefer to use a dual-action polisher when I use it because it is safer and much less likely to damage the paint.
Dual Action (DA) Polisher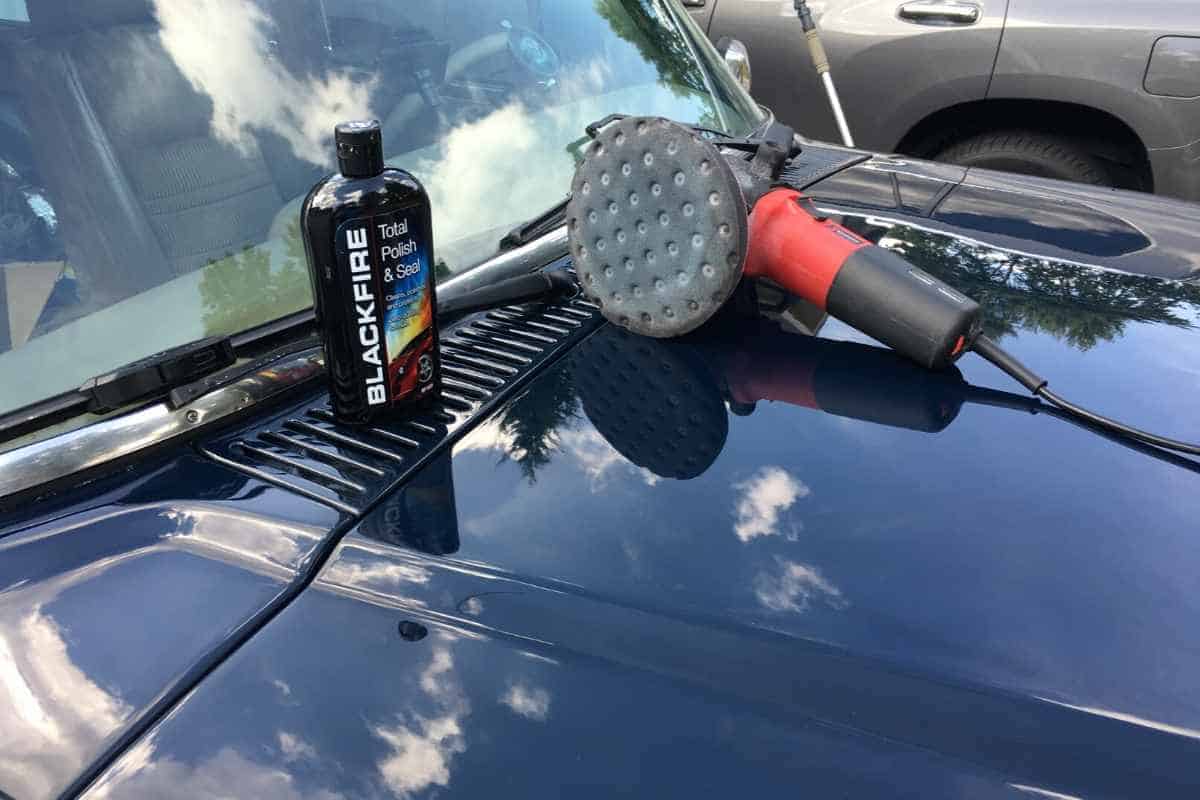 The professional detailers may differ. There are many higher priced polishers you can purchase. Names like Torq and Flex are two popular names in the industry.
I purchased this DA polisher because I was in a pinch and needed the polisher that day. I finally had a nice day to work on my boat and our local auto parts store carried this polisher.
With this said, I have really enjoyed it and the price is pretty reasonable for the end product of a glossy paint finish!
This has been my only polisher so I do not have a lot to compare it to. However, I feel confident in recommending it. When reading through the Amazon reviews, the two negative reviews seem very odd. It would not surprise me if they were fake.
Regardless, you should definitely buy a DA Polisher if you want to remove defects and get that show car shine!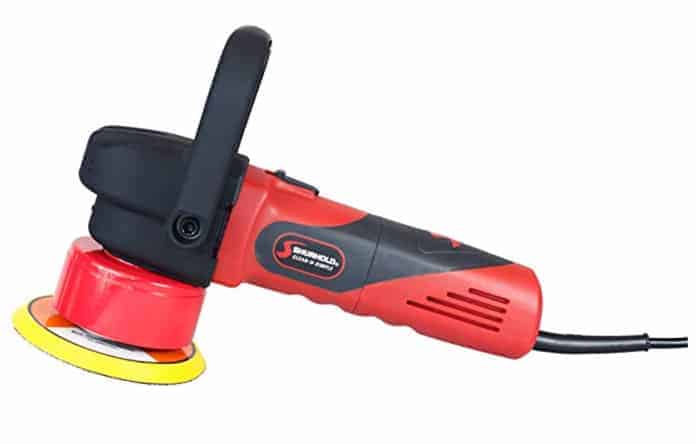 Best Jeep Detailing Products