Names For Black Jeeps: 35 Inspiring Ideas
If you have a Jeep Wrangler, the chances are good that it has a name. If yours doesn't have a name, it might earn one in the future. Your Jeep Wrangler might earn its name by some quirk it has, or you may have named it to differentiate it from your other three Jeeps. How you choose your Jeep's name is just as important as the name itself.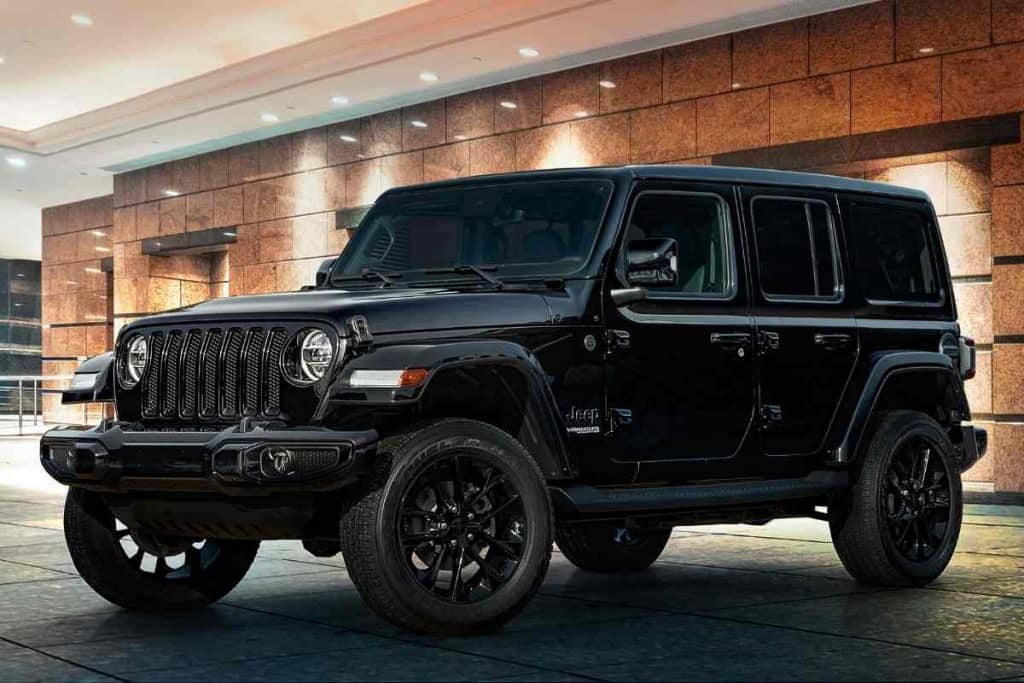 Table of Contents
How Do I Choose a Name For My Jeep Wrangler?
There are several ways to do it. The first is to consider the personality of your Jeep, as Jeeps are not the same. Maybe your Jeep looks the same as the day you drove it off the lot, or you may have completely customized it. No matter what, your Jeep has a look, and that can determine the name.
You could also base the name on the letters or numbers on your license plate. For example, my husband's old license plate had "BHM" on it – so we named his truck "Big Hot Mama" (he doesn't drive a Jeep).
But, my husband's new truck earned its name based on the way my husband takes care of it. He babies the Ram truck like it is a princess. So, we quickly gave the big Ram the name "Princess" and we never refer to it as anything else.
Therefore, you can name your Jeep based on the way you treat it. If you are always pampering your Jeep, you can give it a name that fits it. Maybe you've got a princess under your roof, and you lovingly name your Jeep Ariel or Cinderella, or Leia!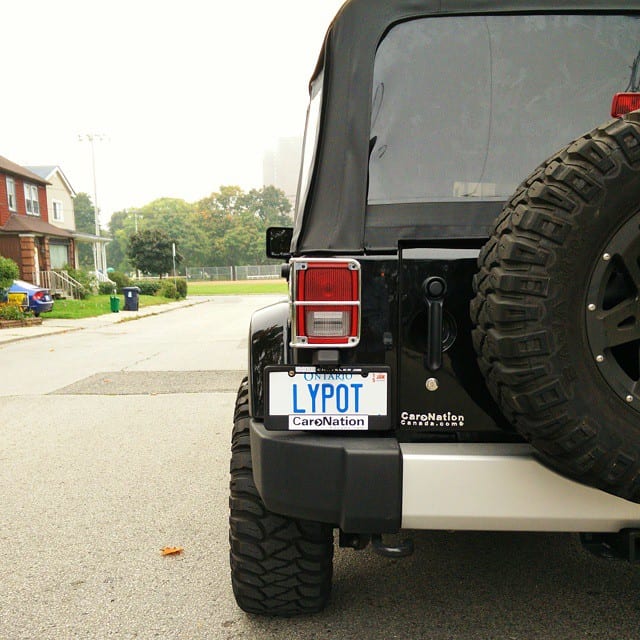 You could also borrow names from your favorite movies or characters. For example, if you have a blue Jeep, you could call it Blue Steel (remember Zoolander) or you could name your yellow Jeep, Bart (Homer, Maggie, or Lisa).
A brown Jeep could become Teddy (a la Teddy Bear). Maybe you pick a favorite sports team or athlete. For example, Yankees fans could name a Jeep "Judge" or "Mickey."
When it comes to naming a Jeep Wrangler, you could always pick a name based on a place that you love to drive it. Maybe you live in Colorado and you enjoy driving through the streets of "Denver" – why not name your Jeep for your favorite city? Maybe you like to drive it on the beaches of "Daytona" along the "Atlantic"? Pick a place.
Sometimes, names just happen. I drive a black Jeep Wrangler Unlimited, and one day my daughter called it "Yeep" – and that's what stuck. It's quick, easy, and memorable. And, considering that my Wrangler is a bare-bones model with a manual transmission and no running boards, the simple name fits.
There is no way my Jeep could have a fancy name, unless I wanted to be ironic – which is another good choice for naming a Jeep. Think of the big, brutish Jeeps that could be named "Tiny" or "Princess." Irony is good.
What Do I Name My Black Jeep Wrangler?
If you have a black Jeep Wrangler, there are several great names you could pick. Some are obviously based on colors, like Black Betty, Black Beauty, Black Diamond, Black Panther, Black Pearl, Blackhawk, Black Widow, or Black Jack.
Fortunately, there are several names that you could choose that are based on popular culture There are plenty of iconic characters like Batman, Sirius, Dark Knight, Vader, Dementor, Wednesday, T'challa, Neo, Maleficent, Bellatrix, Snape, Lisbeth, Zorro, Mad Max, Tony (as in Montana), or Johnny (Cash).
There is nothing wrong with stealing names of other black vehicles. If you like to drive fast, your Jeep could become the Bandit or Knight Rider.
Maybe you like that your Jeep has so many modes, like the Batmobile or the Tumbler. Maybe you love the Charger in the Fast and Furious series.
The Bluesmobile might have white stripes, but it is mostly black. Death Proof is another great name, especially if your Jeep is decked out to survive a zombie apocalypse.
I know Eleanor isn't black, but she's got black stripes, and that's always a great name for a vehicle that you love to drive.
Some athletes are good inspiration for black Jeeps. If you're a fan of Kobe Bryant, then Mamba is a perfect choice. It's rather rare for sports teams to have black in their titles, so you might want to pick athletes based on your favorite teams that wear black uniforms.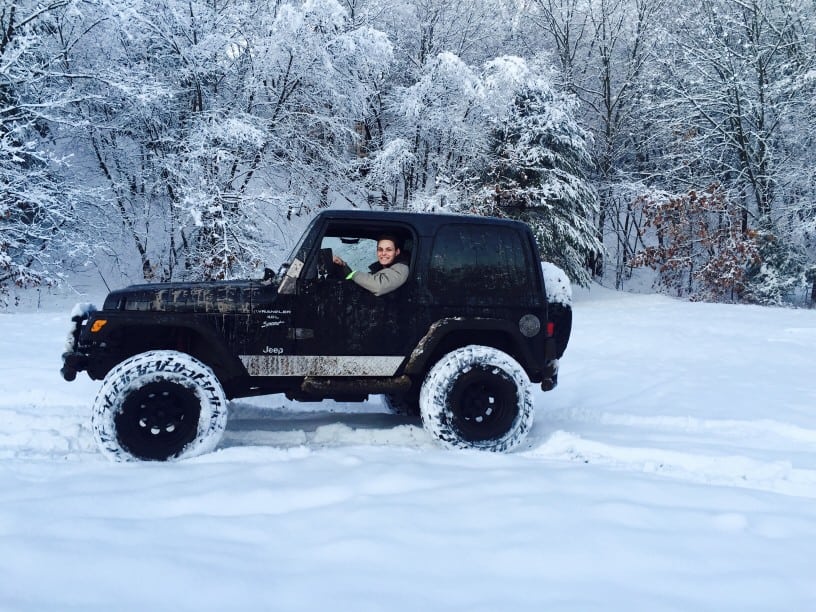 Even though they're the White Sox, they still wear plenty of black in their uniforms, so you could name your Jeep "Minnie" after Hall of Famer Minnie Minoso or "Konerko" after the popular hitter.
The Atlanta Falcons wear black jerseys, and "Bart" would be a perfect name for a Falcon's fan's Jeep.
Does Your Jeep Wrangler Need a Name?
In reality, no Jeep Wrangler needs to have a name. They are cars, but having a name brings your vehicle to life. If you have a couple of cars in your garage, it can be more fun to say, "Let's take Zorro" rather than saying let's take the Jeep.
Another good reason to name your Jeep Wrangler is to differentiate it from the rest. Before you bought your Jeep, you might not have thought much about them. But, now that you've got one, you probably notice all of the others.
I feel like I give the Jeep Wave several times per day. The odds are good that you don't own the only black Jeep in your neighborhood, so having a name makes it all yours.
Can You Get a Customized License Plate?
So many states offer personalized license plates. When you give your Jeep a name, check out your state's DMV to see if the name is available.
Common names like Princess probably won't be, but you'd be surprised how many cool names are. If you don't get your first choice, you could try some unique spellings or throw in a few numbers to make it all your own.
In my state, you can order plates with sports teams on them. Not only can you show off your Jeep's name, but you could also show your fandom. In Michigan, I can get a customized license plate with favorite sports teams.
Consider how cool my black Jeep would be with "Megatron" on a Lions plate – I'd be covering two fanbases in one: Calvin Johnson and Transformers. Unfortunately, Michigan doesn't allow that many letters on a plate. And, I'm not a football fan.
I've also seen a few Jeeps around my town with their names sprawled on the hood above the front wheels. Instead of emblazoning your Jeep with a big, bold Renegade or Rubicon, you could get customized stickers with your Jeep's name.
Then, everyone who sees your Jeep knows exactly what to call your favorite vehicle. You could also put your Jeep's name along the top of the windshield – and if you want to be cheeky, you could flip the sticker upside down.
Don't Forget About the Functionality of Your Jeep
When you are thinking of a name for your Jeep Wrangler, consider all of the things your Jeep does for you. I frequently call my Jeep a "Lego Car" as I am constantly doing something with the top or doors.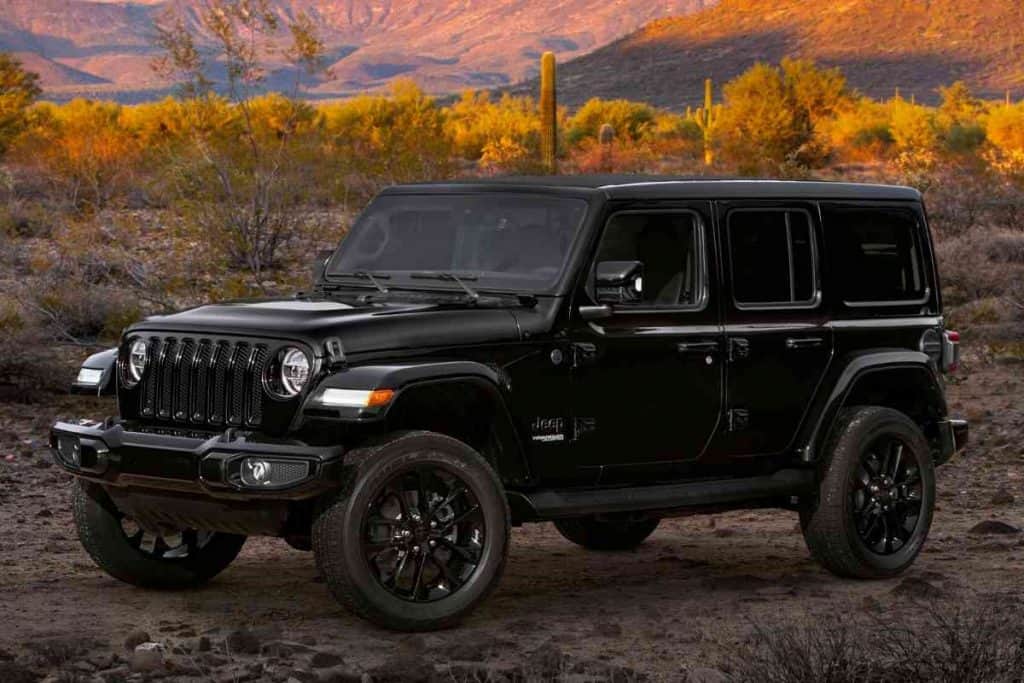 I love that I can drive my Jeep as a convertible, and fill it full of all of my kids' baseball and softball gear. Unfortunately, there aren't any iconic Lego names, but "Lego" would be an acceptable name for any Jeep, no matter the color. There is Lucy from the Lego Movie – and she does wear all black.
If you are constantly driving your Jeep off-road, you could have yourself a Dirty Bird or a Rockslide. You could give your Jeep an "outdoor" name like Juniper or Rock or Diamond.
Some Jeeps are noisy, especially with all of the modifications. There are some great synonyms for noise that you could give to your Jeep as a name: Uproar or Clash, for example.
If you're like me and you love to take the top off, you could call your Jeep Sunny, Sparkle, Sunshine, or Summer. If you want to be cheeky and go with a stripper name (as your Jeep is topless), you could make up a name that includes your favorite Disney character and the last thing you ate: Bambi Spaghetti? Maybe?
Another way to go is if your Jeep is a gas guzzler. I know mine doesn't sip gas, and the older models are even worse. So, if your Jeep loves to drink, maybe you go with a favorite drinker. Think Barney, Homer, Bender, Norm, Cliff, Don, Karen, Edina, Patsy, Bluto, Arthur, or Hemingway.
Name Your Jeep
It has become quite popular amongst Jeep owners to name their Jeep. This is especially true with Jeep Wrangler owners. As a result, we did a ton of brainstorming and developed a list of 788 unique Jeep Names to help inspire you whether you are looking for black Jeep names, silver Jeep names, red Jeep names, etc. Whatever color Jeep you own, we have some ideas for you.
Article: 788 Jeep Names: Find The Perfect Name For Your Vehicle!
Use a Car Name Generator
If you still cannot come up with a name for your Jeep Wrangler, then you could always go to an online name generator and see what you get. You just might land on something that fits. When I did it, I got Mickey. I think I'll stick with Yeep.