New Jeep Grand Wagoneer Coming September 3!
This post may contain affiliate links. As an Amazon affiliate, I earn from qualifying purchases.
Jeep just teased us with two new photos of their soon to be revealed Jeep Grand Wagoneer!
Here are the two photos of the Wagoneer along with their tag of "Coming September 3…"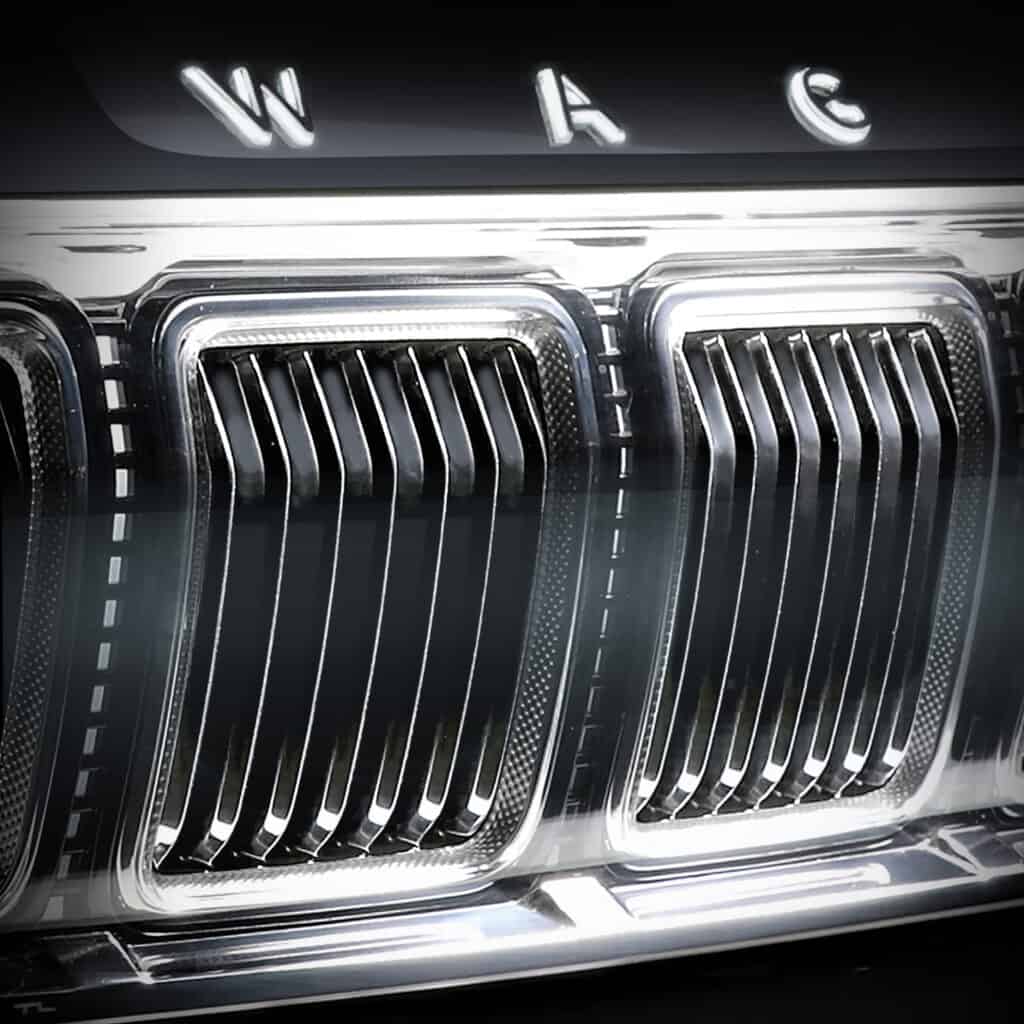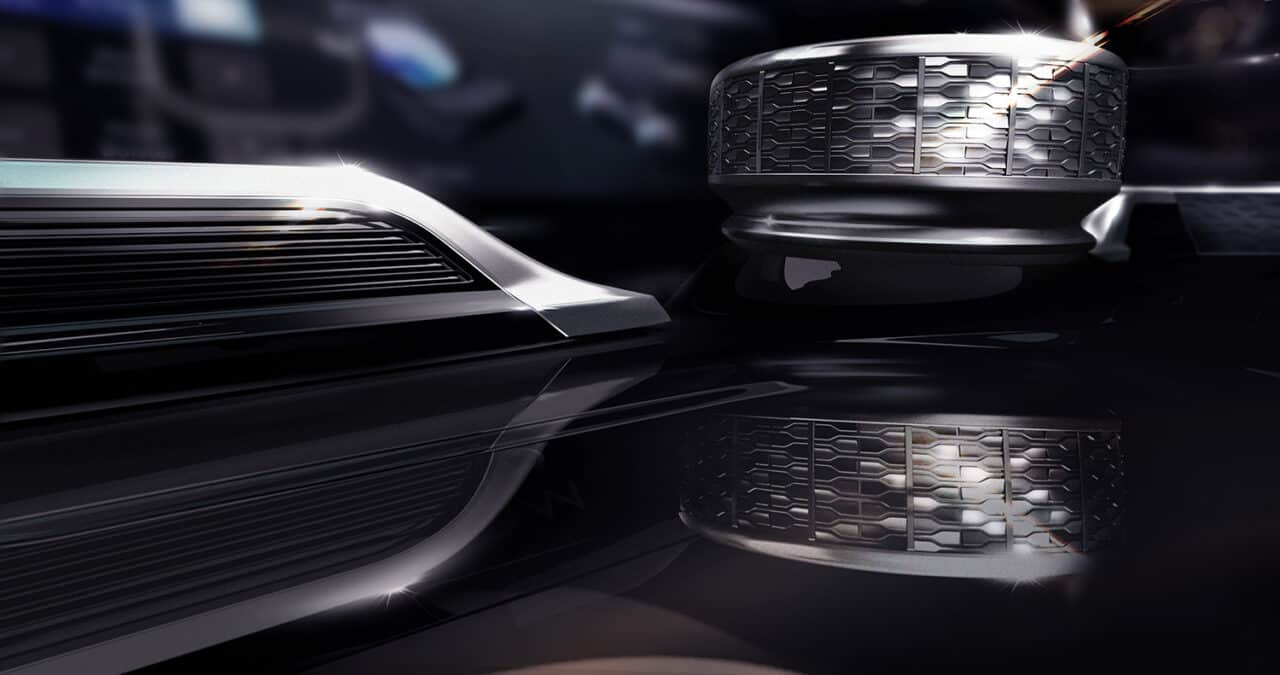 This isn't going to be the Classic Jeep Grand Wagoneer we all know and love, but it is going to be interesting to see how the Jeep designers blend the heritage of the Wagoneer name with today's consumer demand for a modern SUV.
My guess is the designers will get a few negative comments from the diehard classic Wagoneer fans, but in general, if they follow their gameplan used to upgrade the Jeep Wrangler JL and Jeep Gladiator pickup truck, then they will do just fine with their new Jeep Wagoneer and Grand Wagoneer.
Just remember, when the Wagoneer was on the market the first go-around (ending in 1991), it was by far the most luxurious "wagon" on the market. It was only obtainable by the wealthy and based on the rumored price point, the Grand Wagoneer will at least carry on that tradition.
To further my point, here is a copy of the window sticker form my black on tan, classic Jeep Grand Wagoneer.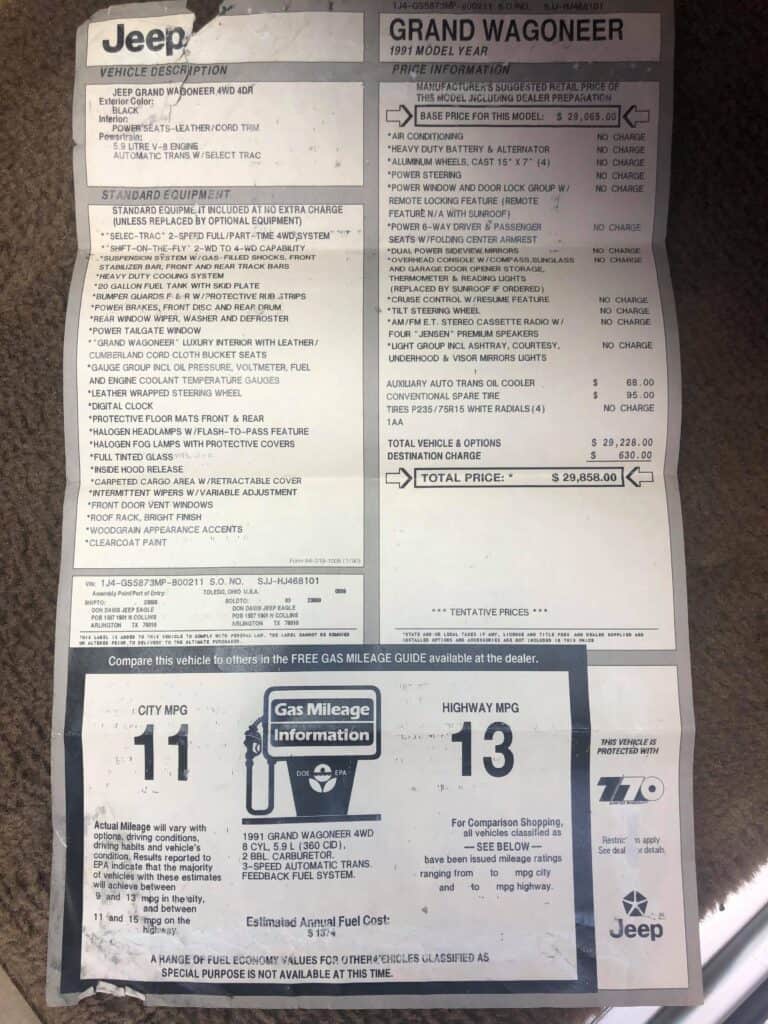 When Adjusting for inflation, the $29,858 selling price is equal to $57,344.77 in 2020 dollars according to the dollar times calculator.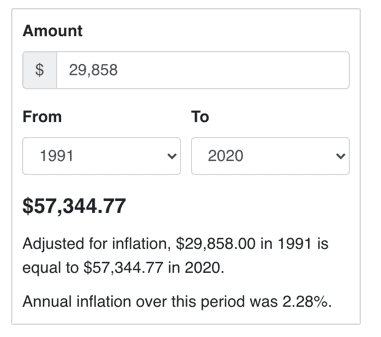 Final Thoughts
To say the least, I am waiting for the new Jeep Grand Wagoneer like a young boy at Christmas time. I have held out purchasing a new vehicle for several years in hopes of the Wagoneer coming to market.
It's going to be interesting to see if the Jeep designers and engineers will be successful in separating me from my money and getting me to sit behind the wheel of a new Jeep Wagoneer.
Not so secretly, I hope the answer is yes, but only time will tell and that time starts on September 3 with the big reveal!
What do you think of the new Jeep Grand Wagoneer?