What Are The Best Years For The Jeep Wrangler?
This post may contain affiliate links. As an Amazon affiliate, I earn from qualifying purchases.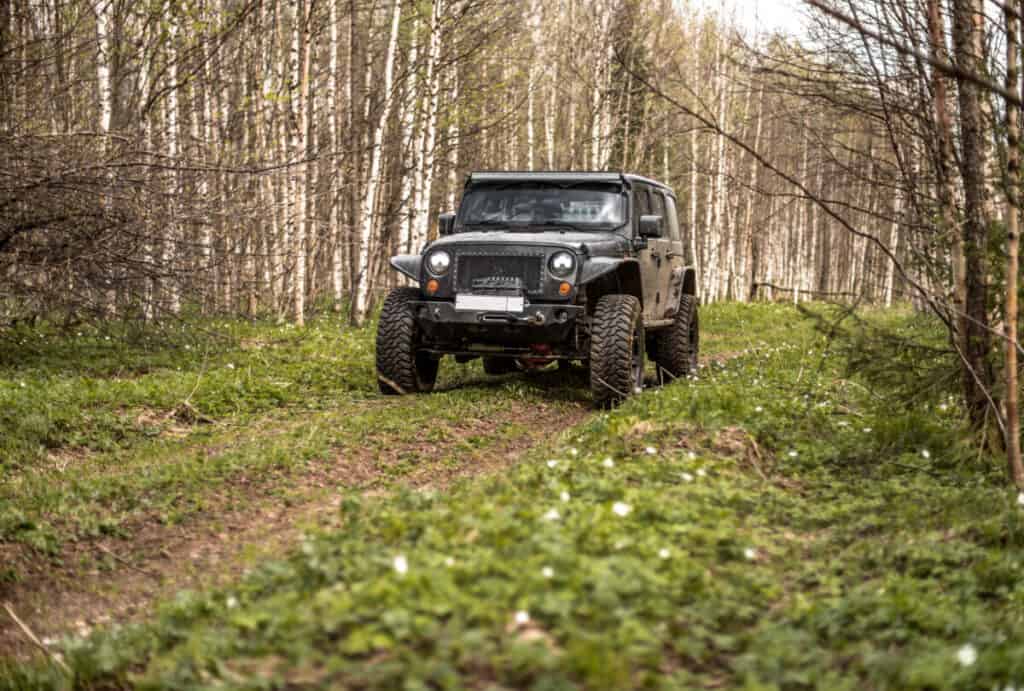 Jeeps have been around for years and years and there is now a great variety of them to choose from! The question that remains is, which years of Wrangler are the best and which should be avoided?
A few of the best years for the Jeep Wrangler include 1980, 1990, 1997, 2003, 2010, 2011, 2015, and 2018. Each of these models comes with different features, different perks, and different prices. Because there is such a wide variety, there is a model here for every budget.
There are quite a few models to be considered from each of these years. Here are some of the best!
Best Years
Below you will find details about some of the best years for Jeep Wrangler. Typically, the older the model, the less expensive it will be, and the newer it is the pricier it gets.
1980: Classic Design
The 1980 Jeep Wrangler is, as labeled, a classic. Its removable top makes it an ideal summertime vehicle, though it does have a durable cover that makes it plenty good for the rest of the year.
The most appealing feature of the 1980 Wrangler is the boxy, military-style structure. This makes it a solid car that not only preserves the classic look of the jeep but is also young and strong enough to run for several decades.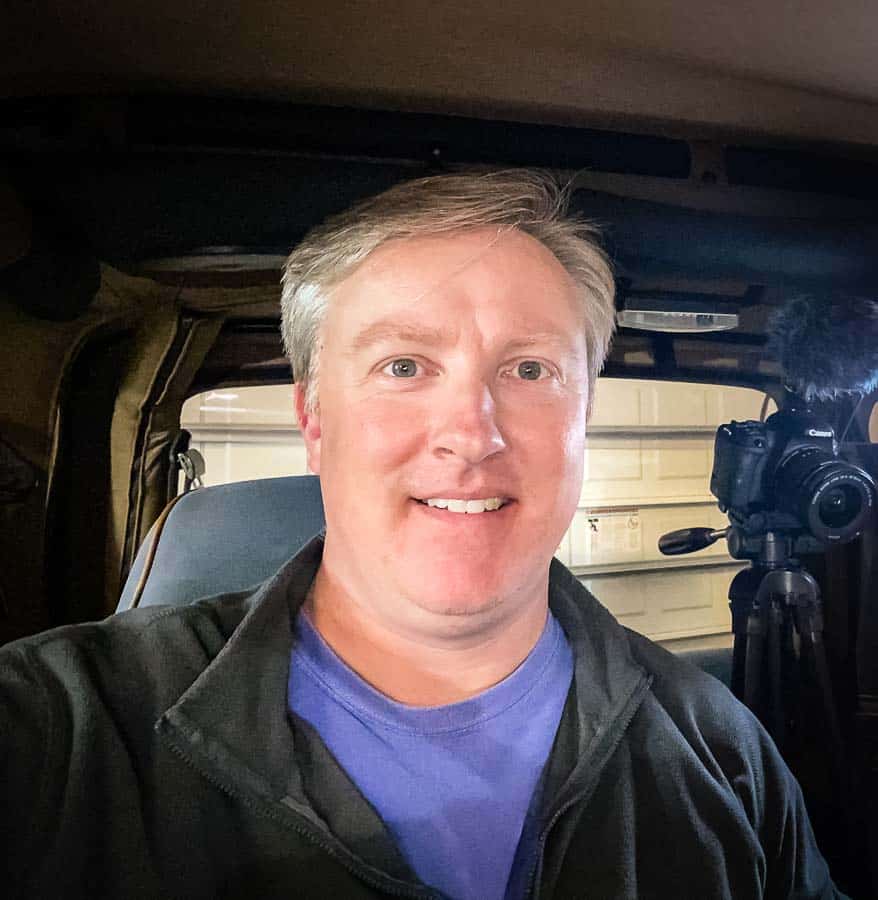 One of the easiest ways to identify the 1980s or early 1990s Wrangler is the rollbar. The '80-'90s Wrangler had two rollbar designs. The earlier "sport" rollbar has a rollbar going across the two front seats with supports coming off towards the rear of the Jeep at approximately 45 degrees. This offered little head protection for backseat passengers.

In the 1990s Jeep switched to the "Family" rollbars which extended further to provide head protection for backseat passengers before curving and ultimately terminating at the rear of the Jeep. The green Jeep in the photo below is an example of the family rollbar on a 1993 YJ Sahara.
It has a comfortable, two-seat interior, and a strong engine. The 1980 Wrangler set up Jeeps for years with its strong, adventurous look.
Additionally, it is a very strong car that will run for a long time. The only downside is that because they're classic cars, they can often be difficult to find because owners rarely sell them.
If you get lucky, you might be able to find one for as little as 6,000 dollars with the more expensive ones ranging up to 10,000 dollars.
1990: Upgraded Acceleration
Jeeps are not typically known for speed and acceleration but rather their handling ability during off-road conditions. The 1990 Wrangler is an exception, however.
With its improved, 4cyl engine, the 1990 Wrangler made a good statement about upgraded acceleration. It managed to retain the military, boxy style that sets the jeep apart while being a powerful SUV.
Its two-seated interior remains much beloved by people today. It is a great car for any outdoor excursions. Not only did it take acceleration to the next level, but people also began using their 1990 Wrangler as commuter cars.
The engine became smaller and compact, making it easier to work on. 1990 Wranglers can be found anywhere from 1,000 dollars to 10,000 dollars.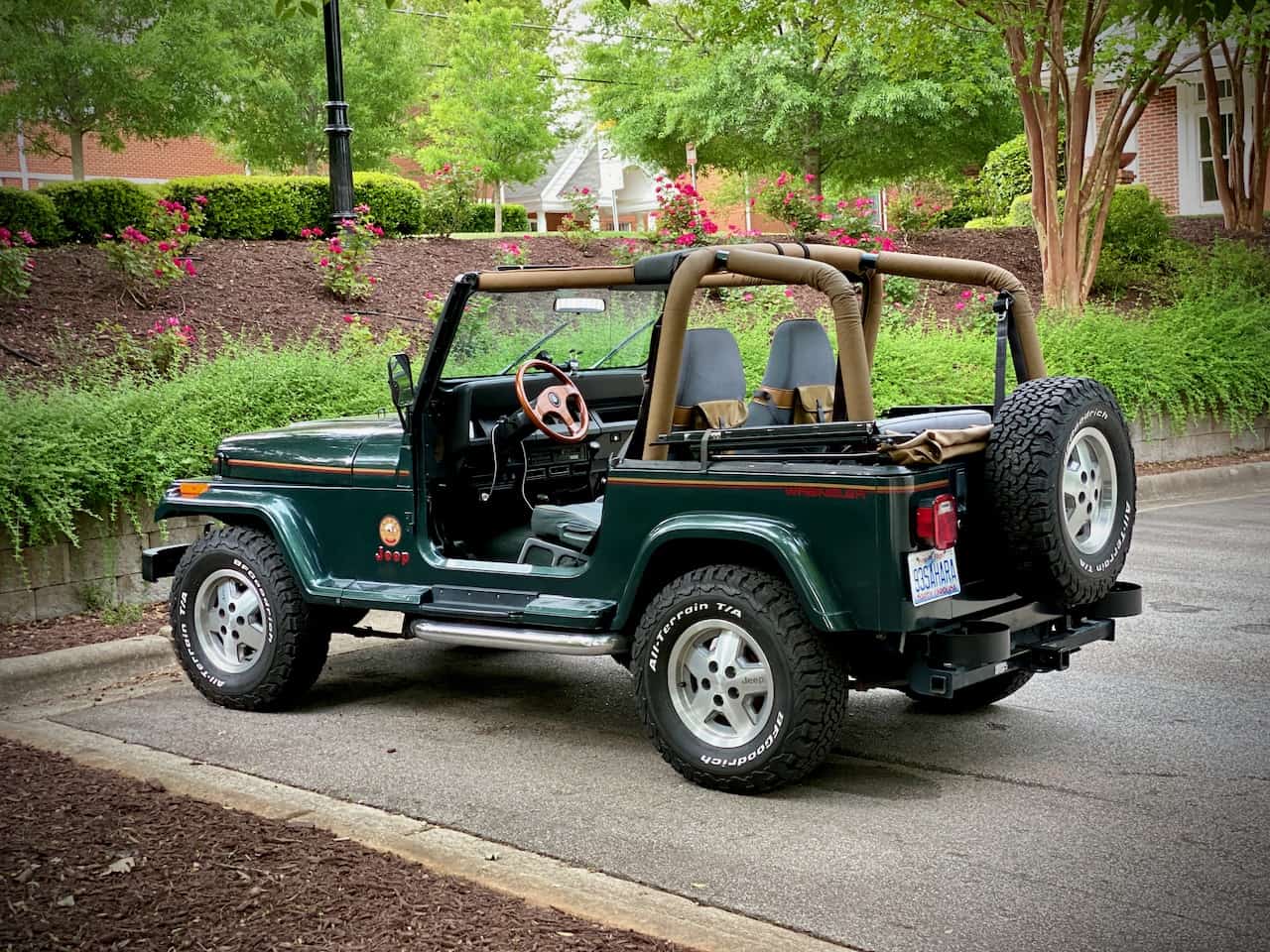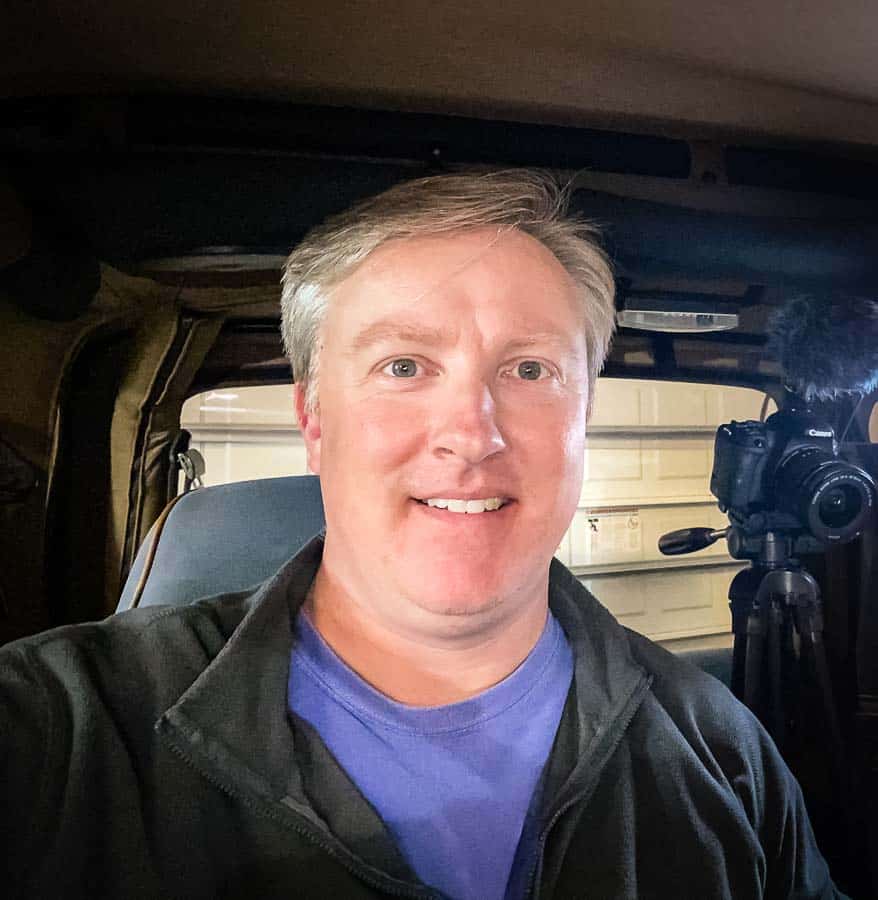 If you are looking at a 1990's era Jeep Wrangler, I would recommend the 1993-1995 years. I personally own a 1993 Wrangler, the '94 and '95 have two potentially better upgrades.

Upgrade #1: They both have a galvanized tub which is supposed to help with body rust issues.

Upgrade #2: They also have an improved master cylinder setup which makes repair much easier when you have clutch issues.

While I would not let this keep you from buying any of the 90's era Jeeps, it's worth knowing these insider tips!
1997: Optimized Safety Features
Believe it or not, Jeeps did not always come first in the safety features department. Many beginning off-roaders used to complain about issues with braking both on rocks and on asphalt. Thankfully, in 1997, Jeep came out with a Wrangler that made safety its mission. The 1997 Wrangler could not only be used as a commuter car, but it made great strides in the off-roading field as well.
The braking system was greatly improved and prevented drivers from having to worry about sluggish or bad braking. The new and improved safety features made it so rolling over wasn't as much of an issue, plus it was still fast enough to keep up with traffic. The 1997 Wrangler can be bought for anything between 4,400 dollars to 9,500 dollars.
2003: Trend-setter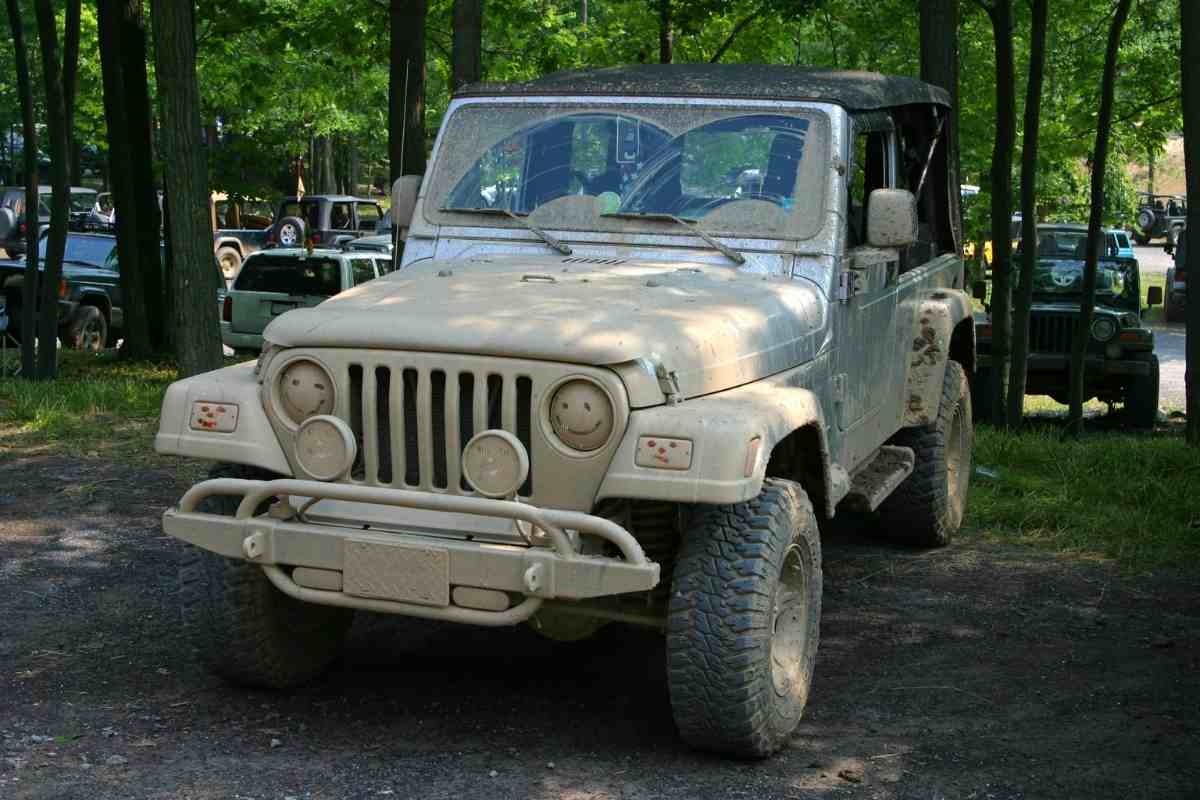 The Jeep TJ series which was manufactured from 1997-2006 is what many people refer to as the last true Jeep, but 2003 brought the Rubicon to life.
2003 is the year that people report is responsible for shaping and changing the Jeep Wrangler forever.
The Rubicon brought back the circular headlights and the rest of the features that gave the classic Jeep feel.
It also improved the Wrangler's off-road handling capabilities. The spiffy new look combined with the upgraded technology made the 2003 Jeep a popular vehicle; one that has remained so to this day. Most 2003 Wranglers can be purchased in a range of 6,000 dollars to 11,000 dollars.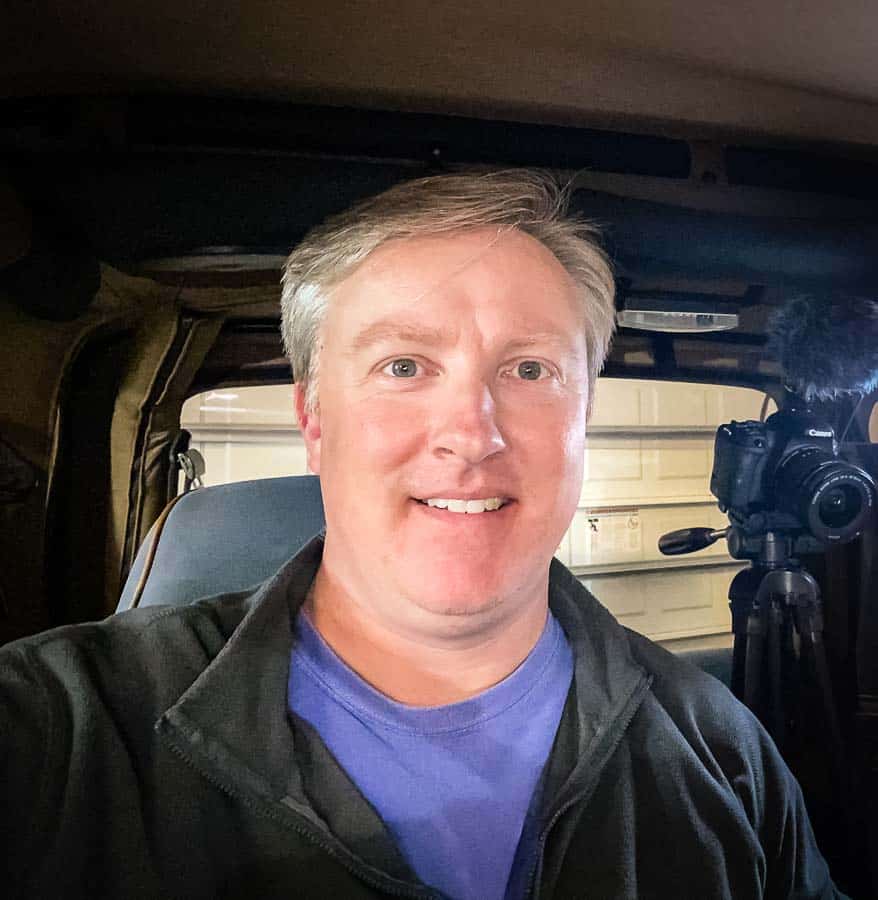 The TJ quite possibly will go down as the greatest Jeep Wrangler ever built. It still offers nice on-road handling having transitioned to coil spring suspension vs leaf spring suspension.

The only Jeep better than a TJ is what is known as the LJ (Long Jeep) which is simply an extended-wheelbase TJ. I own a 2006 LJ and absolutely love it. If you can find one, it's a great option, but they can be extremely hard to find.

(Below is a photo of my old 2005 LJ. I found a 2006 Wrangler with a lot less miles that I upgraded to from this one.)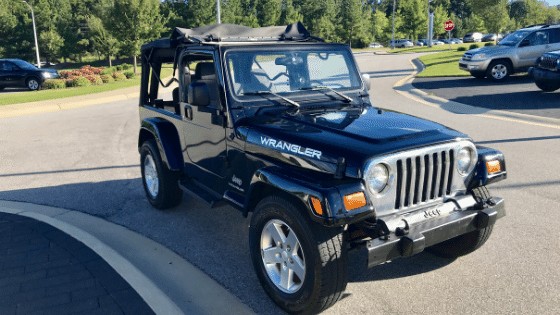 2010: Reliable Drivetrain
2010 brought a newly reliable drivetrain to the Jeep Wranglers. It introduced a powerful V6 engine which allowed models to cruise uphill at a killer rate.
Because of this upgrade, most Jeeps were able to last about 100,000 miles without ever breaking down in most cases. This powerful Jeep's transmission really helped make reliability a permanent part of the Jeep name.
Not only were they becoming more and more reliable and sturdy, but they also began to make great commuter cars. The 2010 Wranglers have been a great addition to the Jeep family. The 2010 is where the price range begins to get higher. Most 2010 (used) Wranglers can be bought anywhere from 10,000 dollars to 27,000 dollars.
2011: Smooth Driving
Jeeps have always been known for their rough and tumble riding but they weren't always known to be smooth sliders. The 2011 Wranglers changed that. This was the year that seats began to get softer and more comfortable and the suspension grew to a more impressive and reliable level.
The suspension was upgraded, thousands of customizations were made available, and Jeeps were no longer synonymous with rough, bumpy rides. The 2011 Jeep Wrangler also has a bit of a larger price range, with availability at 9,000 dollars and all the way up to 24,000 dollars.
2015: Reliability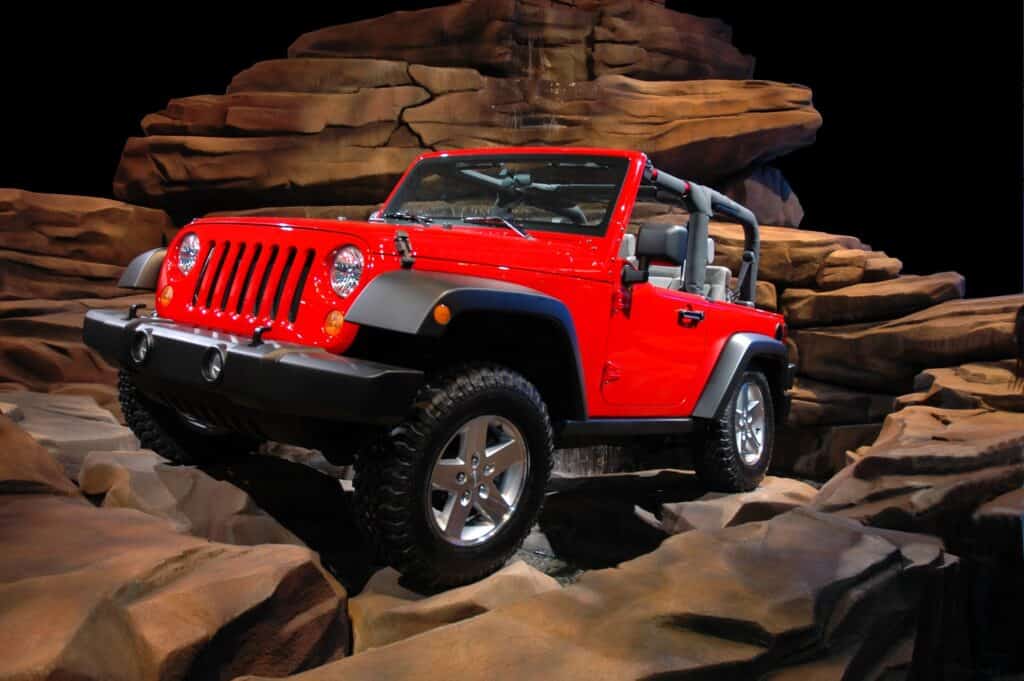 The year 2015 brought some fancy new upgrades for Jeep Wranglers.
While air conditioning, and staying cool and comfortable was a bit of an issue with the 80s and 90s Wranglers, that problem has been forever solved with the 2015 models.
2015 gave us Wranglers with adjustable seats, heat and AC controls, digital radios, and multiple drivetrain options.
Customers stopped complaining upon receiving the new and improved air controls, the choice between hard tops and soft tops became available, and the modernized features made the 2015 model a lot more reliable than previous ones.
Jeep Wranglers 2015 are often a bit more expensive, with prices staying mostly in the 20,000-30,000 dollar range.
2018: Best Overall
Last but not least, we reach the best overall model, the Jeep Wrangler 2018. This Wrangler basically has it all: the style, the unbelievable handling, the reliability, and plenty of modernized tech upgrades.
It drives well in any location, whether you're on the rocks, in a mud pit, or cruising on the highway.
The 2018 Jeep Wrangler has proved to be more comfortable, easy to drive, equipped with magnificent fuel efficiency, and improved handling and control.
As you can imagine, the price of such a great car is hefty. 2018 models are usually to be found and purchased within a range of 20,000 dollars to 45,000 dollars.