What Are The Biggest Tires You Can Put On A Ford Ranger?
This post may contain affiliate links. As an Amazon affiliate, I earn from qualifying purchases.
We all know that a beefy tire in a four-wheel-drive machine is a pure butch. It's needed to add immense support and an aggressive stance. Additionally, it improves the aesthetic cred of the vehicle. The biggest tire size is the simplest milestone that you can apply to your off-road vehicle. Therefore, the 4WD tire upgrade importance is typically straightforward. But if you're looking for a Ford Ranger tire size upgrade, before you go out and buy larger tires for your Ford Ranger, it's important to know what new tires will work and which ones are just too big for the Ford Ranger.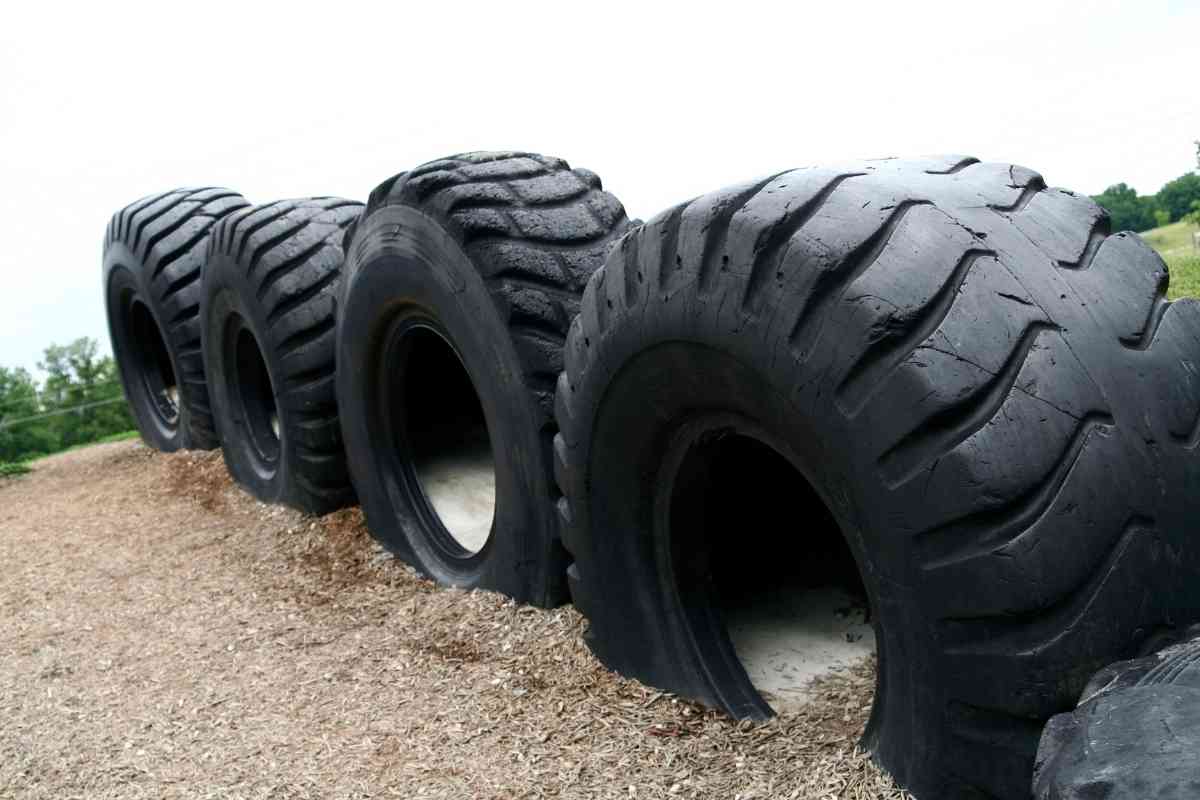 Table of Contents
What Are The Biggest Tires You Can Put On A Ford Ranger?
According to experts, a Ford Ranger needs a wheel size measuring 17 to 18 inches or its fit equivalent of 31.6 and above for everyday driving. For Ford Ranger to satisfy the buyer's needs, a complete full-size tire should be offered to haul those heavier cargoes.
Ford Ranger is a heavy-duty machine. To improve its driving components, the vehicle needs the correct tire size to maximize its capabilities. The best tires should be used, especially the variety that offers a safer and more reliable driving experience. In addition, it must withstand harsh conditions without exploding or losing its stable ride.
In simple words, you should choose the tire that elevates the trucks' performance to the higher possible level, even if it's packed to the brim.
Several brands can work massively on both unloaded and loaded states. The market today is slightly overwhelmed with Ford Range tires varieties.
Choosing a suitable off-road tire for your truck is not a walk in the park. You need to know that different big sizes exist in plenty. Some are made for off-road rides, all-seasons, while others work best at the highway only.
The bigger role of your vehicle should be taken into consideration. In this article, we've compiled a variety because no one needs the same tires every time.
Ford Ranger Biggest Tire Size Options
There are 4 options to consider when looking to upgrade your Ford Ranger's tire size. The biggest tires you can fit on a Ford Ranger are:
31.6 INCHES (26565/18)
32 INCHES (285/70/17)
31.6 INCHES (265/70/17)
31.6 INCHES (265/75/16)
The four Ford Ranger tire sizes can be fixed to a Ford Ranger with minimal to no modifications. It's important to consider backspacing and working in it professionally when doing a tire upgrade.
Top Six Ford Ranger Tires
If you need the biggest Ford Ranger tire that is well-capable to work in all-terrain, then you shouldn't look any further than BFGoodrich All-Terrain T/A KO2. This all-terrain tire works perfectly on sand, dirt, rocks, gravel, and mud.
Additionally, the All-Terrain T/A KO2 offers ample traction on both dry and wet highway surfaces. Its stability on-road is excellent. All-Terrain T/A KO2 is rated by 3PMSF as a super-duty tire with better snow traction.
BFGoodrich All-Terrain T/A KO2 Pros
Durable and string
With incredible off-road abilities
Extreme stability
Excellent-on road and snow traction
BFGoodrich All-Terrain T/A KO2 Cons
Lacks treadwear warranty
Not the quickest all-terrain tire
Kumho Road Venture AT51 has a great buck band if you are regularly stressing about the concerns on mud-terrain traction. Its off-roading duty is reliable. Made durable and tough to provide ample traction, be it on rocks, dirt, or gravel.
Kumho Road Venture AT51 Pros
Durable
Tough construction
Excellent on-road performance
Works on snowy roads
Friendly price
Kumho Road Venture AT51 Cons
The Mud-terrain traction needs some improvement
This is the best mud-terrain tire- Its off-road traction is outstanding. BFGoodrich Mud-Terrain T/A KM3 has been discovered to be very tough and durable; therefore, it cannot be damaged easily. Its performance on-road is affected by damp surfaces. Noise is a big issue on the highway.
BFGoodrich Mud-Terrain T/A KM3 Pros
Incredible mud-terrain performance
Durable
Tough construction
Suitable for all-terrain
BFGoodrich Mud-Terrain T/A KM3 Cons
Goodyear Wrangler MT/R with Kevlar is among the toughest mud-terrain tires available in the market today. It has a Kevlar casing that makes it very resistant to punctures. In addition, its off-road performance is outstanding. Ford Ranger users find its highway stability excellent. However, it has poor snow and wet surface traction.
Goodyear Wrangler MT/R with Kevlar Pros
Excellent off-road traction
Tough and durable
High-speed stability
Goodyear Wrangler MT/R with Kevlar Cons
Poor wet traction and braking
Snow traction needs improvements
If you want a winter solution, Michelin LTS Winter is your best option. It's pliable and tough to offer the best snow, slush, or ice traction and braking. This variety, unlike the other known winter tires, comes with a 40,000-mile treadwear warranty. That's an amazing aftersales service to have. Michelin LTS Winter has low-rolling-resistance to economize on fuel consumption.
Michelin LTS Winter Pros 
Good performance despite the freezing conditions
Outstanding snow traction
Strong
Fuel efficiency
Durable
40,000-mile treadwear warranty
Michelin LTS Winter Cons
Thanks for the winter tread compound from Firestone Winterforce LT. This winter tire's tread pattern has aggressive directions for easy tracking and braking while on hard-packed slush, ice or snow. Even with lots of cargo, its highway stability is robust.
Firestone Winterforce LT Pros 
Good snow traction
Excellent over slush and ice
Good handling on wet and dry surfaces
Firestone Winterforce LT Cons
Lack the treadwear warranty
How Do I Know How Big Of Tires Will Fit On My Ford Ranger?
The capabilities of the Ford Ranger indeed exceed those of any usual pick-up. Hence, it's important to pay closer attention to the type of tires to use.
Choosing the wrong tire that wears down quickly won't offer you the performance you need from your Ford Ranger.
First and foremost, know the right vehicle dimensions. For better off-road performance, you need to install the biggest tires that come with larger sidewalls.
The selected tires should be able to work tirelessly without any issues with the anticipated load range.
To recognize the best tires for your Ford Ranger, you need to know how to read tire sizes. It all starts with knowing what each number means. 18-inch wheel for Ford Ranger's comes with H265/60R18 109H every season tires. In this case:
265 is the tire's width in millimeters measured from one sidewall to another. Thus, such a tire is 265 mm wide.
60 is the aspect ratio or the sidewall height calculated as a percentage with the tire's width. In this example, it's 60%.
R indicates the radial tires. Radials are the usual automotive tires with fabric woven in different angles that strengthen the tire by adding a rubber layer.
18 is the wheel diameter.
109 shows the tire's load rating.
H is the tire's speed rating. 130mph is the maximum speed for the H-rated tires.
You might have realized that the Ford Ranger's four tires. This is the manufacturers' design to help in speedometer settings.
Depending on the weather, where you live, what you do, and the driving you're accustomed to. There are a variety of Ford ranger tires that you can choose from:
All-season Tires
Also known as the touring tires. They work well in wet, dry, and smooth traction. Its longer tread life also guarantees better winter traction. This variety can work during winter; however, it's important to find the dedicated type to handle that season.
Performance Tires
Offers ultimate handling of confidence on wet and dry traction. It has a sporty feeling. Unfortunately, it has shortened thread life to lower the quality of the ride. Its grip and speed ratings are outstanding.
All-terrain tires
Are mainly manufactured to relieve Ford Ranger owners from headaches associated with poor off-road traction. Its overall durability is awesome. Treadwear and winter tractions are acceptable. Unfortunately, that means lesser comfort and increased noise on-road.
Winter and snow tires
This variety has special rubber compounds that maintain pliability and grip even at very low temperatures. Its tread patterns also maximize the vehicle's ability to start and even stop while on very slippery routes.