What Camper Can A Honda CRV Pull?
Honda CRVs is a well known and popular SUV (sport utility vehicle) model. Honda CRVs are well-loved because they have comfortable and roomy interiors and customers appreciate how much cargo space is available for luggage. However, like an SUV, most drivers want to know how much can the Honda CRV actually pull?
Can a Honda CRV have enough towing capacity to pull a camper? If so, which ones? If you have been wondering what kind of camper a Honda CRV can pull then you are not alone.
Let's get started!
How Much Can A Honda CRV Actually Pull?
Despite the fact that Honda CRVS are great cars (we have listed a few of their standout features down below), it is safe to say that Honda CRVs are not known for their towing capacity. It is true that trucks have the best towing capacity so it is not fair to compare an SUV to a truck (at least not in the towing capacity section).
However, even for an SUV, the Honda CRV's towing capacity is quite low. So how much can a Honda CRV actually pull you ask?
The 2020 Honda CRV has a towing capacity of 1,500 lbs. Yes, 1,500 lbs. For some people, they are more than fine with that. However, for many others, that is quite a low amount even for an SUV. However, do not abandon hope quite yet. Even though it does not have a high towing capacity, the Honda CRV can still tow lighter campers such as teardrops trailers, pop-up trailers, and stand-up trailers.
Below is a list of the different Honda CRV models with their respective towing capacity and unladen vehicle weight. We must mention that while the towing capacity is the same across the board, it is still good to know the unladen vehicle weight for each vehicle.
● Honda CRV LX ( base model)
Towing capacity: 1,500 lbs

Unladen vehicle weight: 3,307 lbs
● Honda CRV EX (model)
Towing capacity: 1,500 lbs

Unladen vehicle weight: 3, 358 lbs
● Honda CRV EX-L (model)
Towing capacity: 1,500 lbs

Unladen vehicle weight: 3, 377 lbs
● Honda CRV Touring (model)
Towing capacity: 1,500 lbs

Unladen vehicle weight: 3, 397 lbs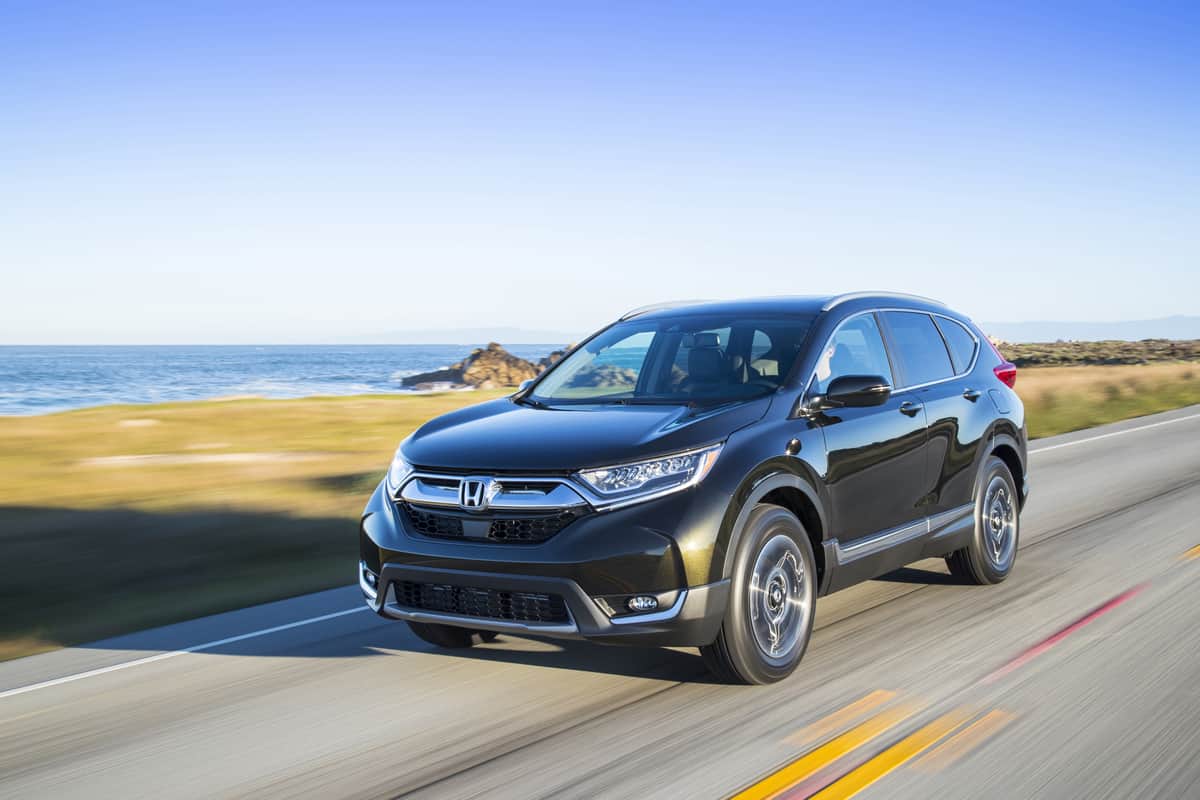 What Kind of Campers Are There?
Is it an RV? Or is it a camper? What does RV even stand for anyway?
These are all great questions and trust us when we say you are not the first, and certainly are not the last to ask these questions.
Many people seem to get campers and recreational vehicles (RVs) confused and we can understand why. At first glance, they both seem very similar but they also have some differences well.
For example, when people refer to recreational vehicles, the majority of the time they mean a motor vehicle or a trailer equipped with some of the amenities of home. Think of the term, "home-away-from-home" here.
For campers, they are referring to trailers that are towed by trucks, or sometimes campers are even riding on the back of trucks. Campers consist of trailer trailers, truck campers, popups, and much more.
Different Types of Campers
Pop-up Trailer

Size: 8 to 16 (length in feet).

Weight: 600 lbs to 4,000 lbs.

Pop-up trailers are also known as smaller versions of your classic travel trailers.

Pop-up trailers are quite easy to set up and work with. Pop-up trailers require simple ball hitches on the bumpers of their tow vehicle. This is done to ensure that the weight distribution is even.

Pop-up trailers are usually more compact and weigh less than full luxury campers.

Think of pop-up trailers as a mix between tents and trailers.

Pop-up trailers can fold into an easy streamline fabric when they are not in use. When they are in use, their flaps from the side can fold out. These extensions contain beds and create a living space for camping. These fold-out flaps are usually covered with layers of the canvas but some could also be fabric. This ensures that they stay flexible as well as create airflow. This is especially important if all the windows are opened.

Pop-up trailers are great for people who prefer the comforts of a trailer but they also want the flexibility and openness of tent camping.
Teardrop Trailer

Size: 4 to 6 (length in feet)

Weight: 520 lbs to 2,500 lbs.

Teardrop trailers are one of those items that you either hate or you love. Most people look at a teardrop trailer and find it quite charming but they might not think that it is practical.

However, teardrop trailers are a great option if you have a car that has a lower towing capacity because they are normally on the lighter side.

Despite their small size, it does not mean that teardrop trailers are not tough and useful though. This is because teardrop trailers come in many different forms and sizes. Some teardrop trailers have various fold-outs and extensions-these make them ideal for outdoor cooking. While other teardrop trailers are great because they maximize their storage space to double as both storage as well as equipment haulers. Last but not least, some teardrop trailers even offer a great amount of sleeping space.

There is rarely a problem with towing capacity (because they are on the lighter end) and the payload when it comes to teardrop trailers because their weight does not rest on the bed of the tow vehicle.
What Kind of Camper Can a Honda CRV Pull?
The good news is that there are a lot of lighter, small campers that the Honda CRV can pull. As long as the camper is under 1,500 lbs then the Honda CRV will be able to pull it. However, do keep in mind that just because the Honda CRV is able to tow 1,500 lbs, it does not mean that it is advised to use that weight as a baseline.
It is recommended to go about 20 percent to thirty fifty percent under a vehicle's towing capacity just to be safe. So for the Honda CRV for example, since its towing capacity is 1,500 lbs it would be best to choose a camper that is under 1,000 lbs. Do keep in mind that the dry weight of the camper will not be its final weight if you are planning on keeping cargo in the camper.
In Conclusion | Is the Honda CRV the Car for You?
Honda CRVs are great SUVs and they will continue to be popular in the SUV world if they keep up the good work. If you are looking for a car that is Honda-level reliable, has great cargo space, and is an overall quiet and comfortable ride then the Honda CRV is a car that you should consider. Even though its towing capacity is not the highest, if you are not looking for a car that can tow up to 5,000 lbs then the 1,500 from the Honda CRV is perfect for you.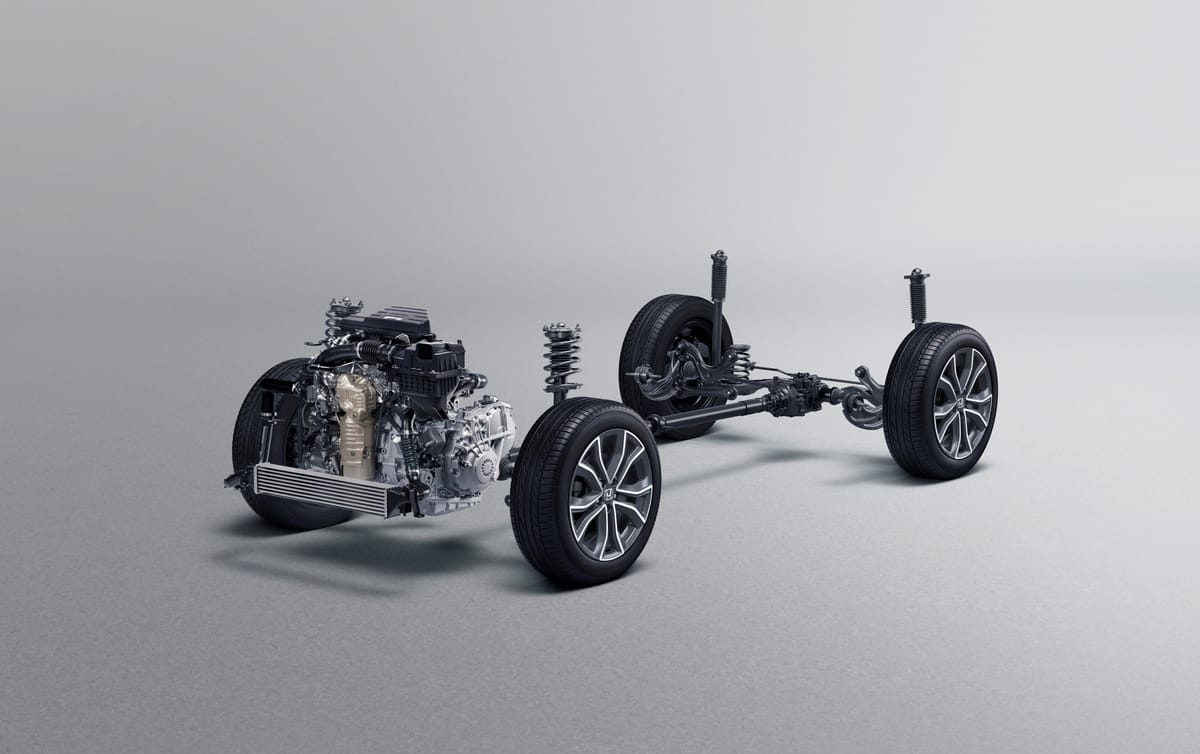 However if towing capacity is important to you then maybe the Honda CRV is not the best vehicle choice for you. Although it is able to pull the lightest and smallest of campers, if that is not what you are looking for then the Honda CRV may not be what you are looking for either.
Please do keep in mind the towing capacity rule that we had mentioned earlier for your safety and the safety of your vehicle.
If you are still on the fence about whether the Honda CRV is the right car for you, then we would suggest checking out the Honda website and reading up on the all-new CRV and its other specs and features.