What Is Included In The Ford Ranger Tow Package? Three Things You Should Know!
The Ford Ranger has gone through serious redesign and offers new packages. This has many wondering what is included in the Ford Ranger tow package? After all, when it comes to buying a new truck, this thought always seems to pop up "to buy a towing package or to not buy a towing package."
If you are having one of those moments now or have had that moment when you were looking into buying a new truck, then know that you are not alone. It is understandable why some drivers will be hesitant to purchase an additional package. Buying a truck is expensive as is, especially if you choose one of the higher trim levels, so the thought of putting in even more money might cause some buyers to rethink their decision.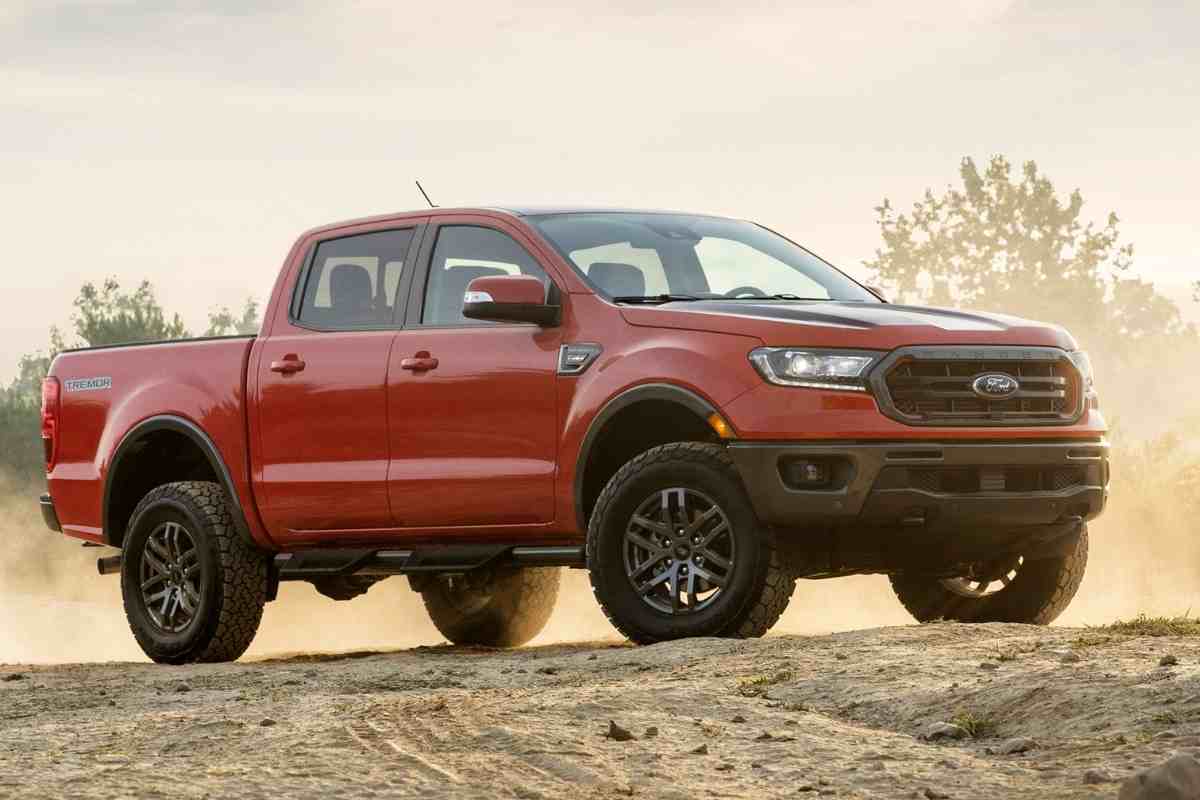 If you are looking into buying the Ford Ranger, you might have already been told by your dealer or by friends who have it that you should consider the tow package. Before you decide though, it is good to know what is included in the tow package and if it will benefit you to buy it in any way.
What is a tow package?
Buying a truck is an investment and if you are going to put out even more money for a tow package, then you will want to know exactly what you are paying for and if it is worth it right? We definitely understand that.
Many truck owners believe that buying a tow package is a much better idea than having a hitch or trailer ship install the towing equipment. This is because of the engineers who designed your vehicle.
These are the same engineers that designed your Ford Ranger on paper and saw it being brought to life. The engineers who designed your Ford Ranger and the engineers who manufactured your Ford Ranger work together to ensure that towing a trailer is even in your vehicle's capacities. So, what is included in the Ford Ranger tow package?
These engineers design everything from your Ford range's transmission to rakes, frames, electrical system, cooling system, and engine to ensure that it will be able to handle the extra weight of the towed load.
There is a lot of upgrading going on with these tow packages including shocks/struts and brakes to handle the added load of towing. Some packages come with a portion while others include a hitch and trailer wiring package.
Towing packages are great because if you plan on using your Ford Ranger for towing purposes then you can rest assured that your Ford Ranger will be able to tow at its maximum capacity.
For most truck owners, they buy a truck in order to haul a trailer or to use the truck bed to carry cargo. They need a truck that will be able to handle more weight than the average vehicle so the standard towing capacity without the tow package simply will not be due.
You will be surprised to find how much your vehicle, including the Ford Ranger, can tow once it is upgraded with the tow package.
Is a tow package Necessary?
Despite all of their benefits, tow packages are not for everyone. Not everyone needs an extra 1,000 lbs of towing capacities and that is totally fine. If your vehicle's standard towing capacity is good enough or even more than enough for you, then you do not need to buy the extra tow package.
It is important to know what exactly is included in these factory tow packages compared to an aftermarket hitch. Be sure to read exactly what the company is offering including what is written on the vehicle's window sticker, the manufacturer's web pages as well as the invoice.
There is also the aftermarket option as well if you are not sanctified with the standard towing package.
For those that do want the maximum towing capacity that their Ford Ranger can offer, we have got you covered.
What is included in the Ford Ranger Tow Package?
Here is what is included in the 2024 Ford Ranger tow package:
Trailer sway control

Trailer sway control is one of those features that you do not realize how important it is until you need it. If left unchecked, trailer sway control can destabilize a pickup.
It is so important in fact, that every Ranger includes Trailer Sway Control. They use carefully-calibrated, computer-controlling brakes to stop any sort of balance issues before they get out of hand or become too noticeable.

4 x 4 with a neutral towing capacity

The 4 x 2 powertrain is standard with the 2019 Ford Ranger however the 4 x 4 neutral towing capability is available across the lineup.
With this feature, you will be able to keep all four wheels of your 2024 Ford Ranger on the ground. This goes for whether you are on the local streets or are making a wide turn on the highway.

BLIS blind spot information system

There is no such thing as too much blind spot safety when it comes to driving.
This available automatic system will alert you if there is anyone or anything in your blind spot.
Most drivers find this feature to be invaluable and we can understand why.

Electronic 10-speed transmission with tow and haul mode

The Electronic 10-speed transmission with tow and haul mode is paired with a 10-speed automatic transmission.
Its easy to use, touch of a button feature, will enable a tow or haul mode that will help optimize your shift points for heavier duty performance.
The Electronic 10-speed transmission with tow and haul mode is a great feature that most drivers would not want to pass up on.
In the 2024 Ford Ranger, this is available as standard in all trim levels

Pro Trailer Backup Assist

A new and exciting feature is the Pro Trailer Backup Assist.
With the turn of a knob, you can back up with ease as the camera tracks the trailer position
You can customize this tool by introducing your trailer's measurements
This is included in the Ranger Raptor and is an optional other trim levels.

Trailer Brake Controller

The Trailer Brake Controller allows you to easily slow down your trailer from the dashboard
Easy-to-use controls make towing much safer
Optional in the towing package in XLT and LARIAT and standard on the Raptor.

Reverse Park Aid With Trailer Guidance

Thanks to Ford's new Co-Pilot 360 Technology, you can now back up with ease of mind
The Reverse Park Aid provides graphics and up to seven camera views to help you back up
It's standard in the Ranger Raptor and optional in other trim levels.
Please note: the trailer tow package for the 2024 Ford Ranger includes:
Hitcher receiver
7 wire harness
4-/–pin connector
So, now you know what is included in the Ford Ranger tow package. For more information about each feature or if you would like an in-depth review of each feature, please do not hesitate to check our Ford's website.
In Conclusion | Should I buy a tow package?
Towing packages are almost always offered when you buy a new truck because not only is it beneficial but most buyers will ask for towing packages.
However, it does not mean that every single buyer needs to purchase it or if you choose to opt-out of buying one that your Ford Ranger is not as great as the next person's. It is one of those additional packages where you should only buy it if you need it.
There are also many buyers who choose to go the aftermarket route due to pricing and overall preference. If you choose to go the aftermarket route, we highly advise that you do extra research before purchasing.
This is because if you chose to buy a tow package from your dealer then if anything were to go south, you are insured by the dealership. Aftermarket installers might not offer the same warranty.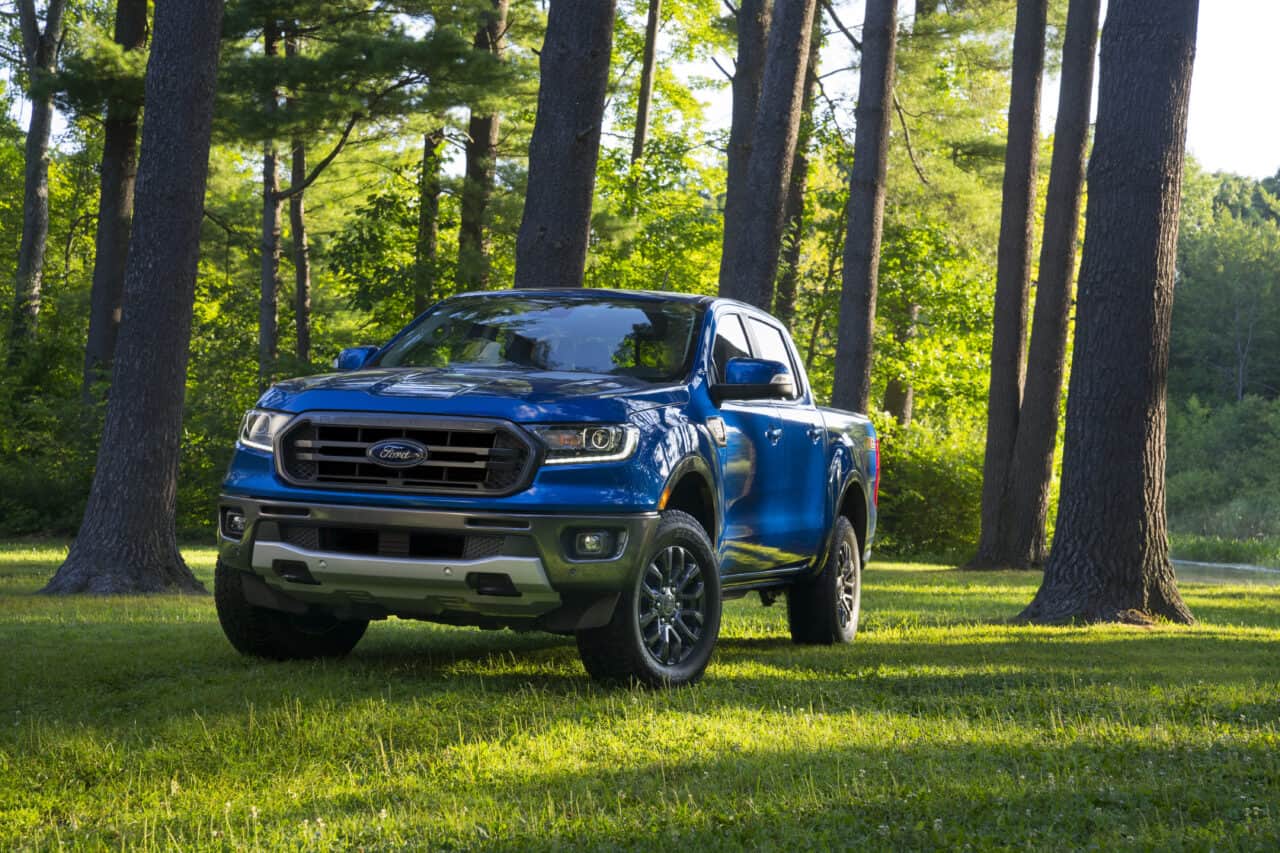 Also, if you chose to go the aftermarket route but then later decide to go back to the dealership then keep in mind the engineers there might not take on the job. This is because aftermarket pieces were already installed in your vehicle.
All in all, despite being beneficial tow packages are definitely not necessary if you feel you do not need them.
The tow package talked about in this article pertains to the 2023 and 2024 Ford Ranger. So, this new truck not only has excellent performance but now has more capabilities, thanks to its tow package.
Ford might not change too much when it comes to their tow package but there have been instances where tow packages will change drastically from one model to the next.
For more information about the Ford Ranger towing package, check out Ford's website or visit one of their dealerships for more information.