Ford F150 Max Towing Package | Everything You Ever Wanted To Know!
If you already own a Ford F150 or are thinking of buying one, you probably have a lot of questions about towing. After all, if you are going to have a classic truck that can get the job done, it makes sense that you would want to be able to tow with it on occasion.
Being able to tow means that you can get more work done in less trips and carry objects you may not be able to load into a flatbed. You also may want to be able to tow small recreational vehicles such as boats, travel trailers, and ATVs. The great outdoors is calling, after all!
If you need to know more about the towing capacity of a Ford F150 and how to determine what your F150 is capable of towing, keep reading. We will give you all the information you need to know about how to tow safely and within the standards of your Ford F150.
What Is The Tow Package On A Ford F150?
Before we get started on how to determine if your F150 has the tow package you need and how to add one on your vehicle after-market, let's talk about what the tow package Ford offers for their F150s actually entails.
The Max Tow package on a Ford F150 is worth the investment, it is currently the highest payload capacity of any truck on the market, but it only hits this benchmark when your truck has that Max Tow Package.
The Ford F150 has a body and bed built of lightweight, high-strength, military-grade aluminum alloy that greatly reduces the weight of the vehicle without compromising its safety and durability. By making the truck much more lightweight than its competitors, Ford is able to greatly increase the payload.
Why is this? Well, engines can only do so much. When you lighten the load of the vehicle itself, you are going to give the engine more wiggle-room to work with when it comes to towing a payload.
The Max Tow Package comes with a V8 engine so that you get the most torque and can carry the most payload that you will be able to carry with any other Truck. This lightweight alloy is going to increase your towing capacity, as well, for the same reasons.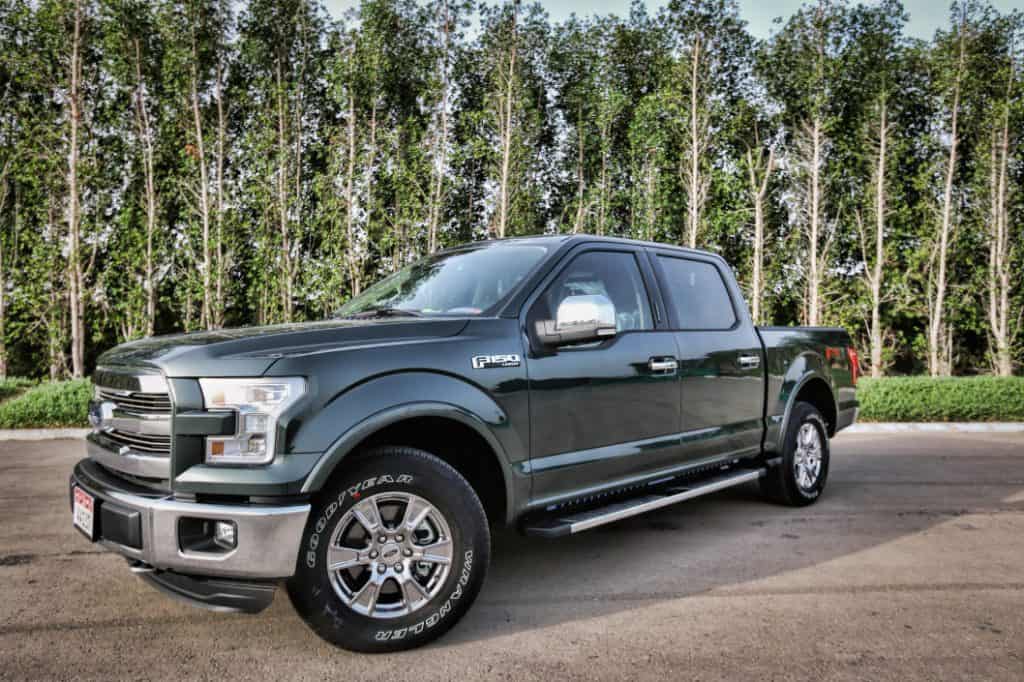 The Tow Package also comes with locking rear differentials, an auxiliary trans cooler and upgraded front sway bar in order to make towing a heavy load even safer and easier.
How Do I know If My F150 Has Max Tow Package?
You will be able to tell if your F150 has the max tow package by looking at the owner's manual for your vehicle and determining what it is. If you have misplaced the owner's manual, or the previous owner did, you can contact Ford and check via the vehicle's VIN.
The VIN will be displayed in the window of your truck. With the VIN, you will be able to see if your Ford F150 came with the maximum tow package.
However, if you bought a used truck, it is worth asking the owners if they made any modifications to the truck after they bought it.
For instance, if it had a V6 engine and they upgraded to a V8 somewhere down the line, the maximum towing capacity is going to greatly increase compared to if no changes were made during the vehicle's lifespan.
Can I Install A Towing Package On My Ford F150?
While you should be able to install things like an upgraded front sway bar and an auxiliary trans cooler pretty easily yourself, be aware that while those things alone will help you tow more safely and with better efficiency, they aren't actually going to increase your towing capacity.
As we explained before, the engine torque is what is going to increase your towing capacity more than anything else. Unless you are upgrading your entire engine, if you don't already have a V8, you're not going to get to the maximum towing capacity potential of the top-of-the-line Ford F150.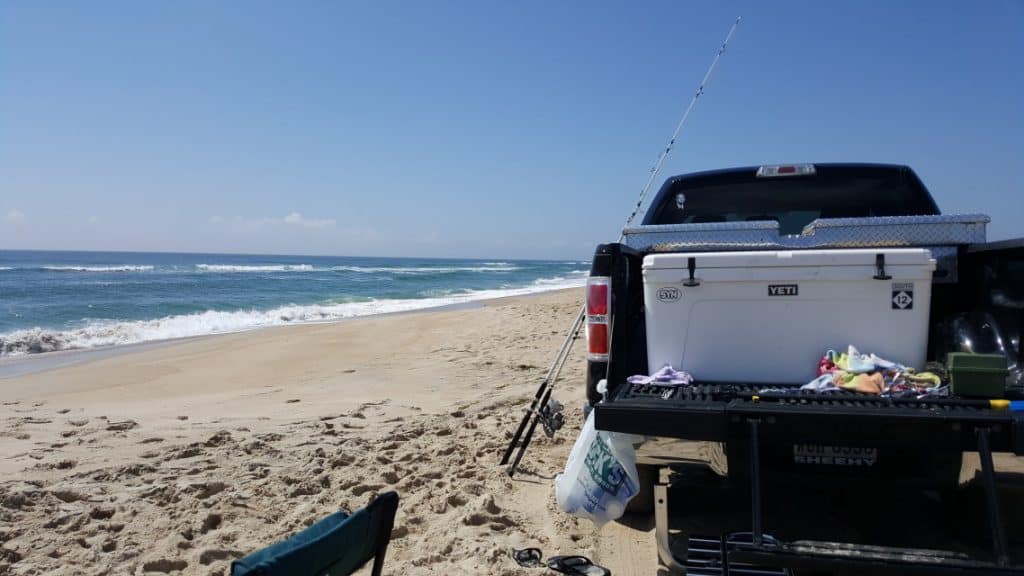 Additionally, the aluminum alloy used to make the Ford F150 lighter in order to increase towing capacity isn't what was used to make older years of the Ford F150. Since you're not going to replace the entire body, you aren't going to be able to upgrade to the maximum towing package.
In this case, it might be better to try to sell your current truck and buy a used or new one with the maximum towing package if you have decided that is what you need and your current F150 didn't come with it.
Can You Add Tow Package to F150?
There are towing packages that can be added when you buy a new F150, but they aren't going to be upgrades that they are going to add to your preexisting vehicle as much of it has to do with bodywork and engine.
However, your dealership should be able to help you install truck accessories that making towing easier, safer, and more efficient. While you can always do these things, there isn't an easy and straightforward way to just add a complete tow package to an F150 that wasn't built with one.
How Much Does A Tow Package Cost F150?
To add the towing package to your Ford F150 when you are buying it new, it will add about $4000 to the MSRP of your selected vehicle.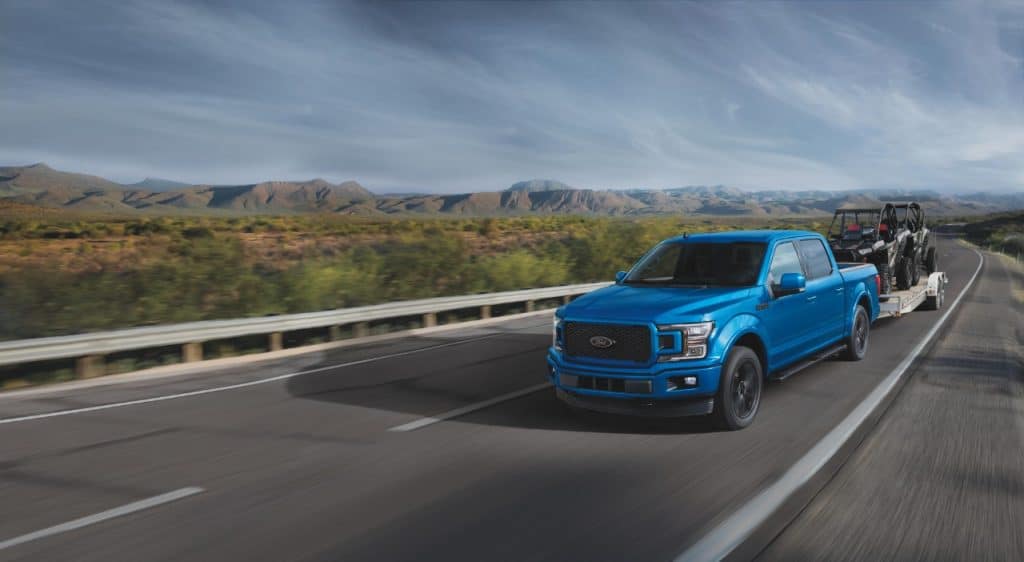 For used vehicles, you can expect to pay a couple thousand more dollars for an F150 with the max tow package than one without.
What A Ford F150 Has To Offer For Towing and Maneuverability
Outside of the towing capacity, there are many features of a Ford F150 that make it a breeze to tow large loads and maneuver around job sites and national parks. Here are just a few of our favorite features.
Backup Assist
The professional trailer backup assist that is on the max tow package of a Ford F150 helps you back up to your trailer with ease and precision.
You simply rotate the knob in the preferred direction and your truck will back up to the trailer easily, without you having to finagle it and have someone assist you in directing the vehicle towards the hitch.
Cameras
The camera in the newest Ford F150s gives you a clear and complete view around the truck so that you can easily identify potential obstacles and avoid them without breaking a sweat.
Unlike most camera monitoring systems, you can get a great view of the sides so that you know if you're about to brush up on a sharp corner or a tree limb that wouldn't have been seen by a simple backup camera alone.
TPMS
The dashboard of the Ford F150 has a monitoring screen with the max tow package that shows you productivity, including tire pressure monitoring.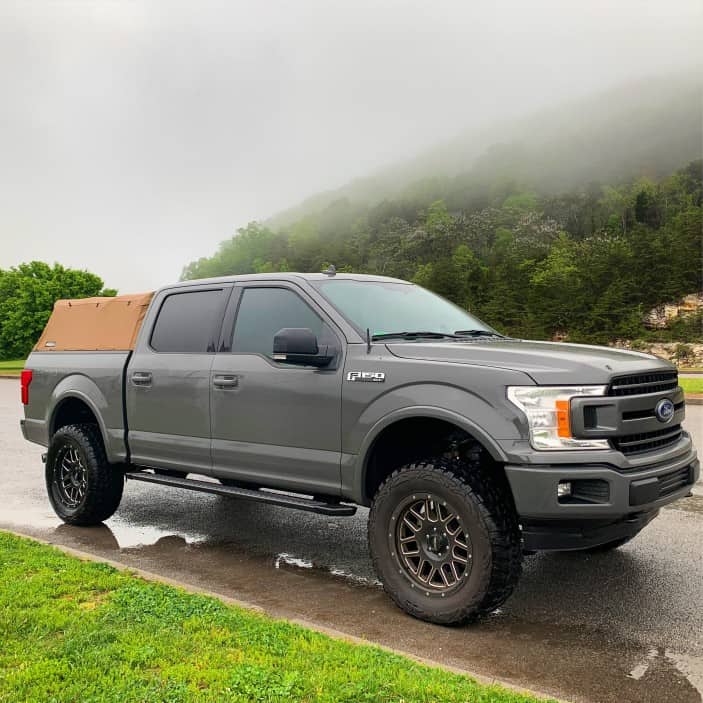 This isn't your dad's TPMS, mind you. You will be able to see the exact pressure of each individual tire, not simply get a notification when the pressure seems off.
Trailer Tow Connector
The max tow package on the Ford F150 comes with a trailer tow connector pre-installed so that you can go pick up your boat on the very same day. It is a smart connector, so it keeps you updated on the connection between the trailer and the truck, and will alert you if there is an issue.
We are often towing very expensive things behind our trucks. Sometimes its a boat, sometimes a tractor-trailer, sometimes its a top-of-the-line travel trailer, or it could be a Uhual trailer filled with our most prize belongings on a cross-country move.
This monitor will give you the peace of mind that your belongings will be safe while they are being towed behind your ultra-reliable Ford F150.
The Final Word
To be able to achieve the maximum towing capacity of the Ford F150, you would need to select the extra-large trim SuperCrew with 6.5-footbed, then a 3.5-liter capacity EcoBoost engine, a Maximum Trailer Tow Package, and 20-inch tires.
The Max Trailer Tow Package adds rear locking differentials and a thirty-six-gallon fuel tank capacity. It also ads an auxiliary transmission as well as engine coolers.
There is also the Class IV receiver hitch that we mentioned and the brake controller. You will also get the upgraded front stabilizer bar that we mentioned could be installed fairly easily aftermarket.
With all of these choices, the cost of your vehicle will be $43,515.
If you want four-wheel-drive it will reduce the towing capacity of the vehicle to about 12,900 pounds from 13,200 pounds with two-wheel drive.
It is worth noting that the max trailer towing capacity can only be reached by conventionally towing while using the weight distributions hitch.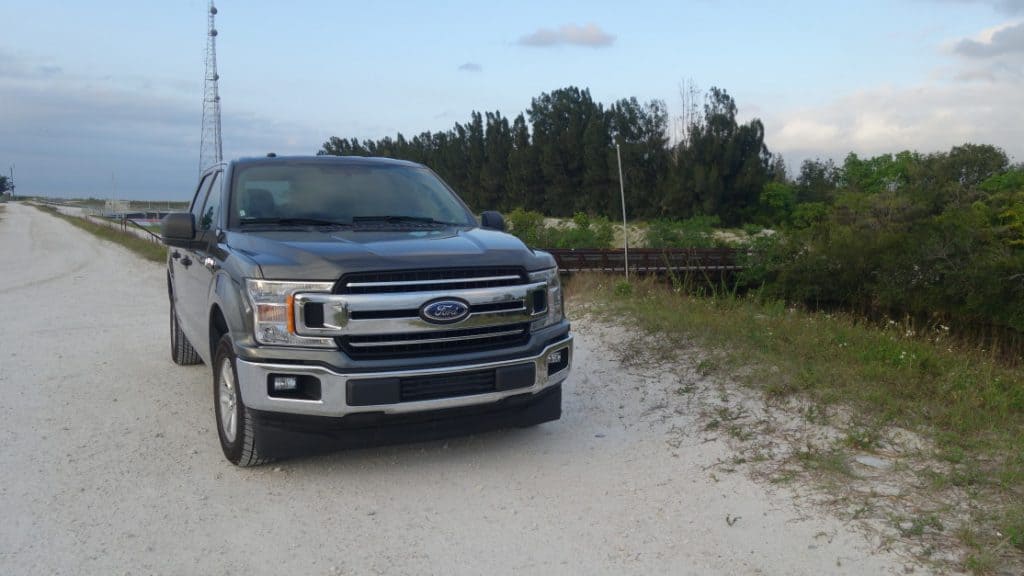 Without this weight distributions hitch, the towing capacity of Ford F150 is going to be limited to the standard towing capacity of 5,000 pounds for a Ford F150 in the base trim without upgrades.
Best Selling Ford F-150 Accessories
Last update on 2023-11-15 / If you click this affiliate link and make a purchase, we earn a commission at no additional cost to you.