What SUV Can Fit 4 Car Seats?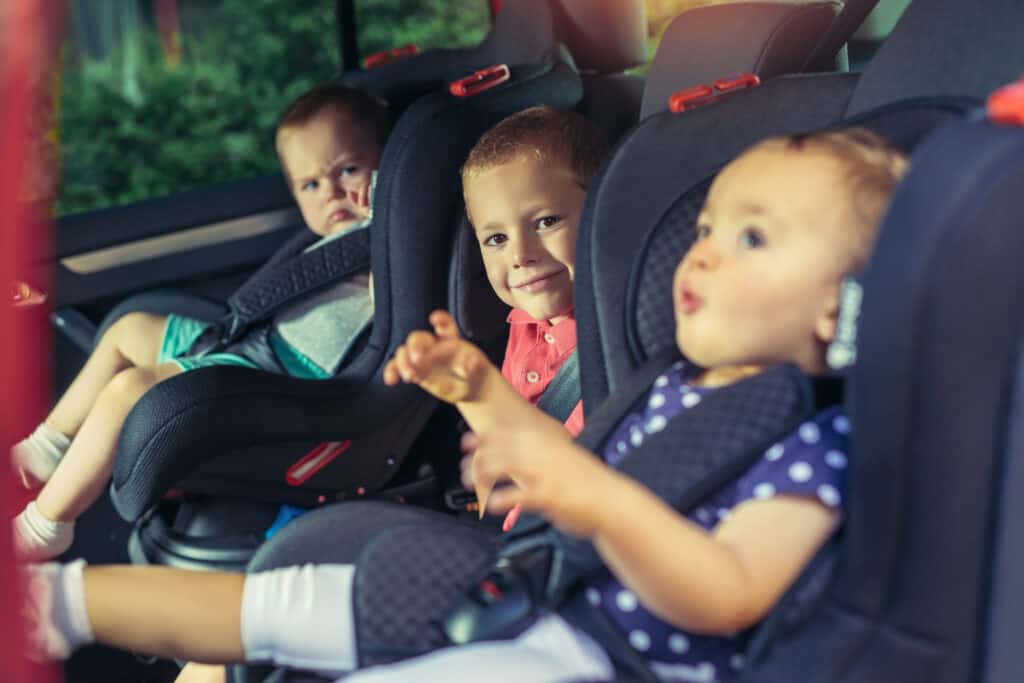 Finding a car that suits your needs is hard enough without also having to decide if it will fit all the members of your growing family, plus all the supplies needed to take care of them when you are not at home.
There are heaps of SUVs and other vehicles which have great qualities, but many of them just lack places to buckle each kid up in a bulky, but safe, car seat. Believe it or not, there are quite a few people who encounter the same problem you may be facing. Therefore, we will look at four SUVs that have enough space to fit four car seats. These are perfect for large families, babysitters, and anyone who needs to transport several kids at once.
1. Ford Expedition
MSRP of the Ford Expedition is about $63,015. It seats either 7 or 8 individuals at maximum capacity. It gets about 17 miles per gallon for gas in the city and close to 24 on the highway, averaging at about 21 miles per gallon. It is a four-wheel-drive vehicle with lots of storage space and a large towing capacity. In 2018, the Ford Expedition had a full redesign and now contains a lot of great safety features and a lot more room. It has adaptive cruise control, collision warning, and parking cameras.
From 2018 onward, this car has been able to fit 4-5 car seats easily! The second row of seats in the car can fit two or three depending on the seat type. If it is a bench seat, you should be able to fit three car seats, and if it has the captain's chair seats, four car seats will fit. On the third row of seats, you can fit two more car seats.
On Car-Seat.org, one user reviewed the performance of the Ford Expedition and described how it met her needs for car seat storage. She praised the car, saying that she could fit 3 seats in the second row, as well as 2 car seats in the third row. This user was satisfied with her previous Ford models but looked forward to driving this car because of the increased seating and storage capacity.
2. Volkswagen Atlas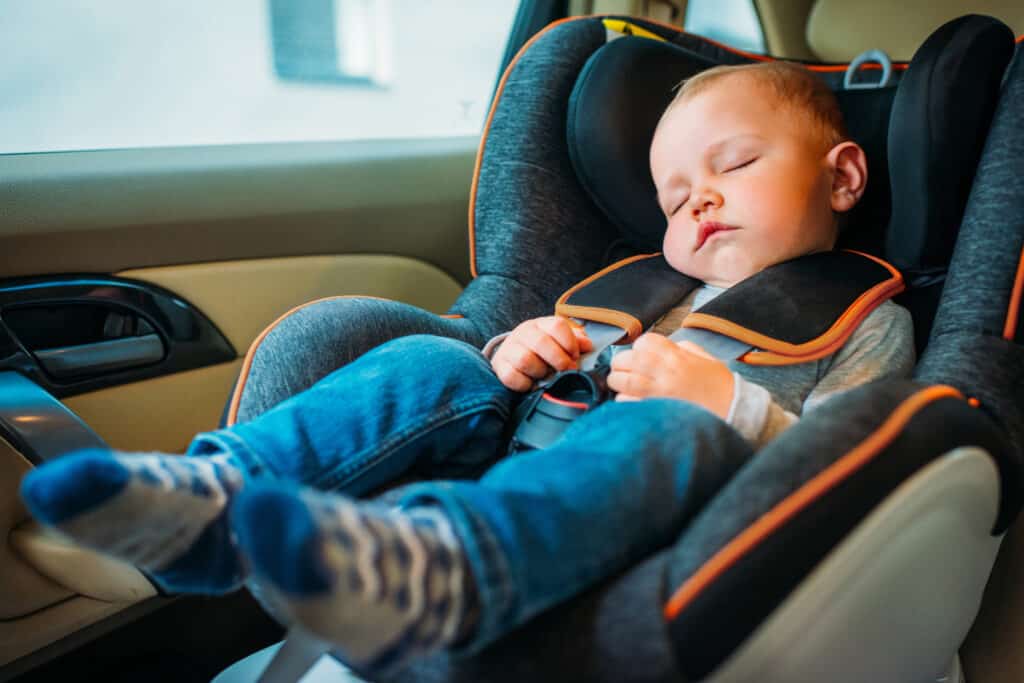 MSRP of the Volkswagen Atlas is anywhere from $31,000 to $50,695. It comes with a lot of great seating options, seating 7 people total. It also has a great cargo area to store all your needs. It gets about 20 miles per gallon in the city and up to 24 miles per gallon on the highway. It comes with blind-spot monitoring and collision warning, as well as Apple CarPlay.
The downfall noticed by many is the engine, which only uses 235 to 276 horsepower. In the 2021 edition, they upgraded the styling as well as making it available in all-wheel-drive with a four-cylinder engine. Lots of cargo space means it can fit all your little kiddos and give you room for a few more items while you're out and about.
A lot of the process of deciding which car to get will circle around which car seats fit where. What we mean is, are you using booster seats, rear-facing car seats, or forward-facing car seats? The Volkswagen Atlas will easily fit 5 car seats if the two car seats in the third row are forward-facing car seats.
It will also fit an additional two or three child car seats in the second row of the vehicle. It has very accessible latch anchors and scored straight A's on the Car Seat Check found on cars.com. It may be best to take a car seat with you and try it out! In the middle seat, you will only have about 12.5 inches of room for a child car seat.
3. GMC Acadia Denali
MSRP for the 2021 Acadia Denali starts at around $46,600. It also seats up to 7 people and can tow up to 4,000 pounds. It gets about 19 miles per gallon in the city, and around 27 on the highway—the best of all the SUVs we have talked about so far. It is also equipped with a lot of great safety features like pedestrian alert and braking, rear parking and lane assist, following distance indicator, and collision alert!
In 2017, they redesigned the Acadia, and now it is a little smaller than before, but it still gives you room for your car seats. With two car seats on the second row and two in the third-row captain seats, you can have 4 and potentially 5 car seats.
Even if you don't use car seats, it provides ample legroom for you to move around with older kids, or buckle in the little ones. Two car seats in the front can be rear-facing, while a middle seat in the front and the two back seats would have to be forward-facing car seats. The access to the third-row seat is also roomy and scored an A on the Car Seat Check.
4. Honda Pilot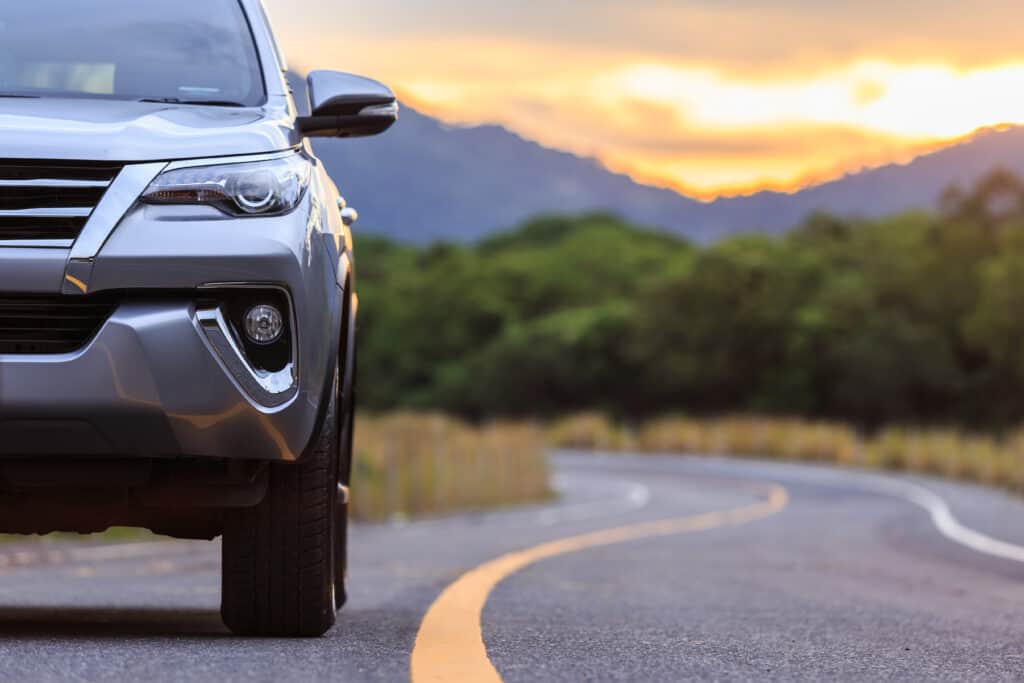 MSRP for the Honda Pilot is around $33,725 and above. It has a great amount of power in its V-6 engine. It has a pretty decent fuel economy as well, it gets about 20 miles per gallon in the city and close to 27 on the highway. It has a lot of clever storage compartments. It seats up to 8 people and there is plenty of room for your groceries and strollers in the back too!
The Honda Pilot will also fit 4 car seats! It has a great amount of room and latches in important places. It rated A's on most of the categories of car seats but was a B for boosters and limited third-row access. You can fit three car seats in the second row and another two in the third row of seats. It even has extra sets of anchor points, but it may be a challenge to climb back into that third row and buckle seats.
In the end, there are quite a few SUVs that could fit 4 car seats, but you'll want to make sure that they all have the correct launches and tethers for the function of the car seat. Keeping kids safe and helping them experience new things should your top priority. If you're worried, you can check out cars at local dealerships and bring the car seats with you to test them out!