5 Best Years For Jeep Grand Cherokee (2023 Data)
The Jeep Grand Cherokee, renowned for its perfect blend of luxury and off-road capability, has experienced various transformations over the years. In this definitive guide, we pinpoint the peak years of this iconic SUV, ensuring your investment brings unparalleled performance and satisfaction.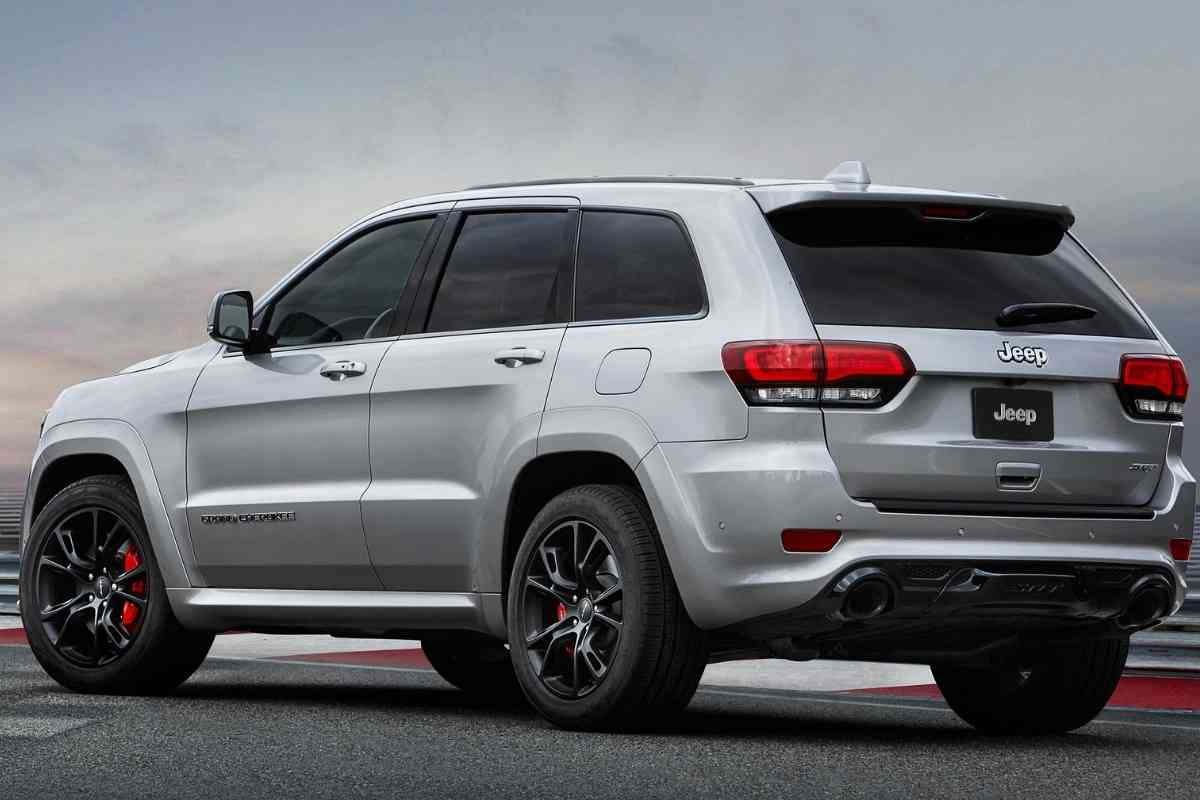 Embrace the journey as we explore, compare, and reveal the best years for the Jeep Grand Cherokee, crafting a clear path for you to make the most informed and rewarding decision.
In this article, we'll answer this question and dive into other essential details about this SUV. 
What year Grand Cherokee is the most reliable?
The 2020 Grand Cherokee WK2 is the most reliable year, according to magazines such as Consumer Reports and JP Power. Plus, it has the lowest number of complaints in recent years, in Car Complaints. The 2019, 2013, 2008, and 1995 also rank high in reliability.
When it comes to reliability, it's common to see that the later models of a generation have the highest ratings. This happens because manufacturers weed out the problems as the years go by and end up with a reliable vehicle.
2020 Jeep Grand Cherokee
The 2020 Grand Cherokee is no exception; it's among the final models of the fourth generation and has gone through heavy revisions.
In addition, the WK2 model, as it's known, is the first generation to come with fully independent suspension on all four wheels. So, the 2020 Grand Cherokee also has a comfortable ride, matching perfectly with the spacious interior.
There are plenty of engine options. We recommend the tried and true 5.7L V8 over the 3.6L V6 since the latter has some reliability issues, especially in higher mileage vehicles.
If you want more bang for your buck, you can turn to the SRT model with its 6.4L V8. At the same time, remember that the SRT's sports suspension can make for a bouncy ride.
You might be interested in older models, and there are other reliable years for the Grand Cherokee. We'll go through them in the next section.
These are other reliable years for the Jeep Grand Cherokee.
2019 Jeep Grand Cherokee (WK2)
The 2019 Jeep Grand Cherokee is excellent for those who want a used SUV with many features and all the traits you expect from this legendary vehicle. In addition, this model only had minor changes from the previous year, providing more comfort for the driver and passengers.
So, as far as the interior goes, it's an excellent choice. Also, this is the first year that includes the Limited X package, which improved the aesthetics of the mid-level trim.
Overall, the 2019 Jeep Grand Cherokee has shown few mechanical issues and excellent customer satisfaction. At the same time, since it's relatively new, there's a higher chance of finding low-mileage samples.
2013 Jeep Grand Cherokee (WK2)
The WK2 generation, which goes from 2011 to 2021, offers some of the most reliable Jeep Grand Cherokees. The 2013 model is no exception, yet it can feel dated, as the interior doesn't come with as many features.
At the same time, there's an exciting feature for those who love the mechanical aspects of owning a Jeep. This marked the second year of the newer 6-speed automatic transmission, an excellent option as it provided torque and smooth shifting.
If you can part ways with the latest upgrades, which include a more modern interior, and more driver aids, the 2013 model is an excellent option. It showed the fewest issues of Grand Cherokees ranging from 2011 to 2015.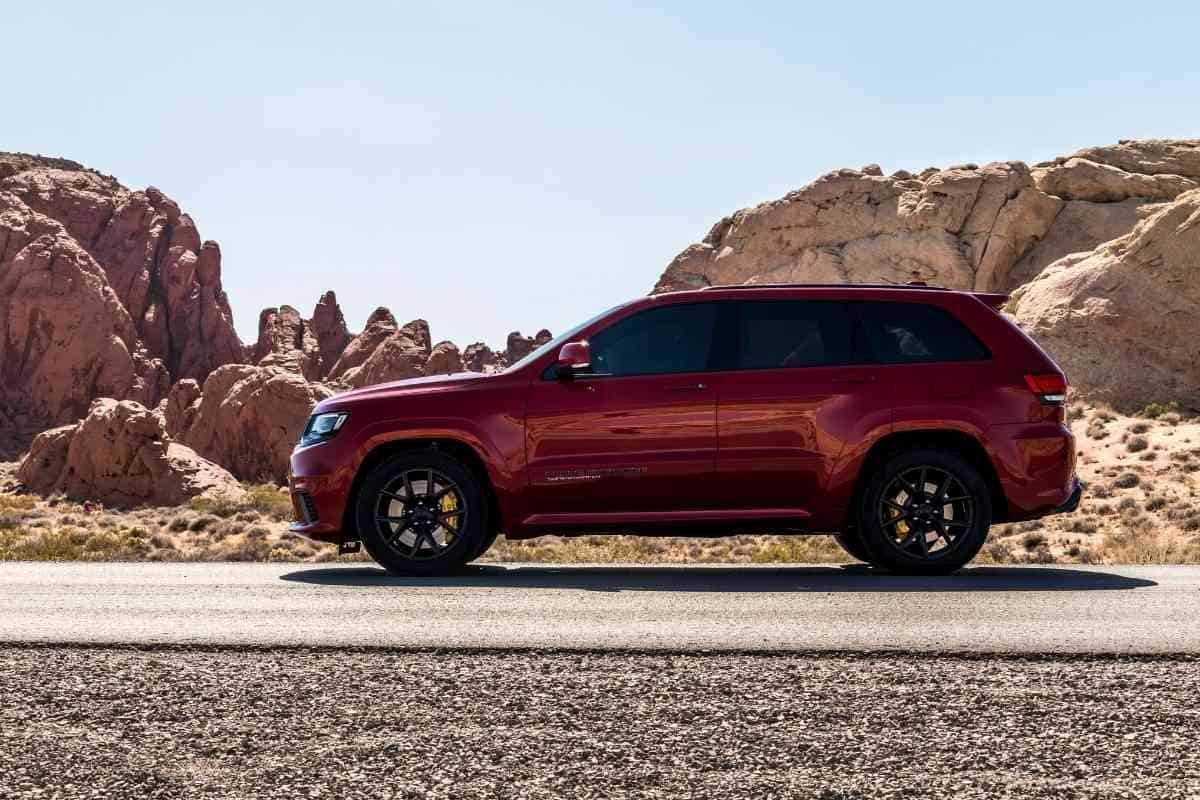 2008 Jeep Grand Cherokee (WJ)
The second-generation Grand Cherokee came into the market in 1999. By 2008, Jeep had already weeded out some of the significant issues.
So, this year's model is one of the most reliable you can find among the older generations. Plus, with updated aesthetics that still hold their own today, it's an excellent option for those who want a cheaper alternative.
In a leap from the previous generation, the WJ platform shares very few components. The reason was that it was a solid effort from Jeep to modernize the legendary SUV.
So, features such as a new and improved 4WD system and new transmissions gave the Grand Cherokee better performance on and off the road.
Finally, the interior also saw a significant upgrade. The vehicle felt more luxurious than its predecessors. All this means that it's an excellent choice, but finding one in good condition is now more challenging.
1995 Jeep Grand Cherokee (ZJ)
If you're looking for an old-school Grand Cherokee, you must look to the first generation. Its boxy, iconic looks are why many covet these older models.
That, and the exceptional off-road performance. So, finding one in good condition is almost impossible. Keep this in mind when you're buying one.
The ZJ platform is quite reliable. In fact, there are few complaints as the vehicle was simple and didn't have complex electronics.
In fact, it wasn't until 1995 that the ZJ Grand Cherokee offered ABS, airbags, and power windows as standard. So, while it is an appealing SUV, remember that it might be more unsafe than its modern counterparts.
There were two options, at first, and both were reliable. The 4.0L I6 could use more power. Still, it handled hard work with ease. Yet, the ideal engine is the 5.2L V8 or the latter 5.9L V8.
The 1995 Grand Cherokee is solid from a mechanical standpoint, but the same can't be said about trim and finish. In fact, these vehicles were notorious for subpar trim.
Some problems included sagging roof lining, plastic components breaking off, and noisy doors.
If you're looking to buy one, it's best to perform a thorough mechanical inspection, as with every used car. At the same time, you should look for interior deterioration signs.
Unfortunately, while the parts are available, they are harder to find.
Are Jeep Grand Cherokees Reliable?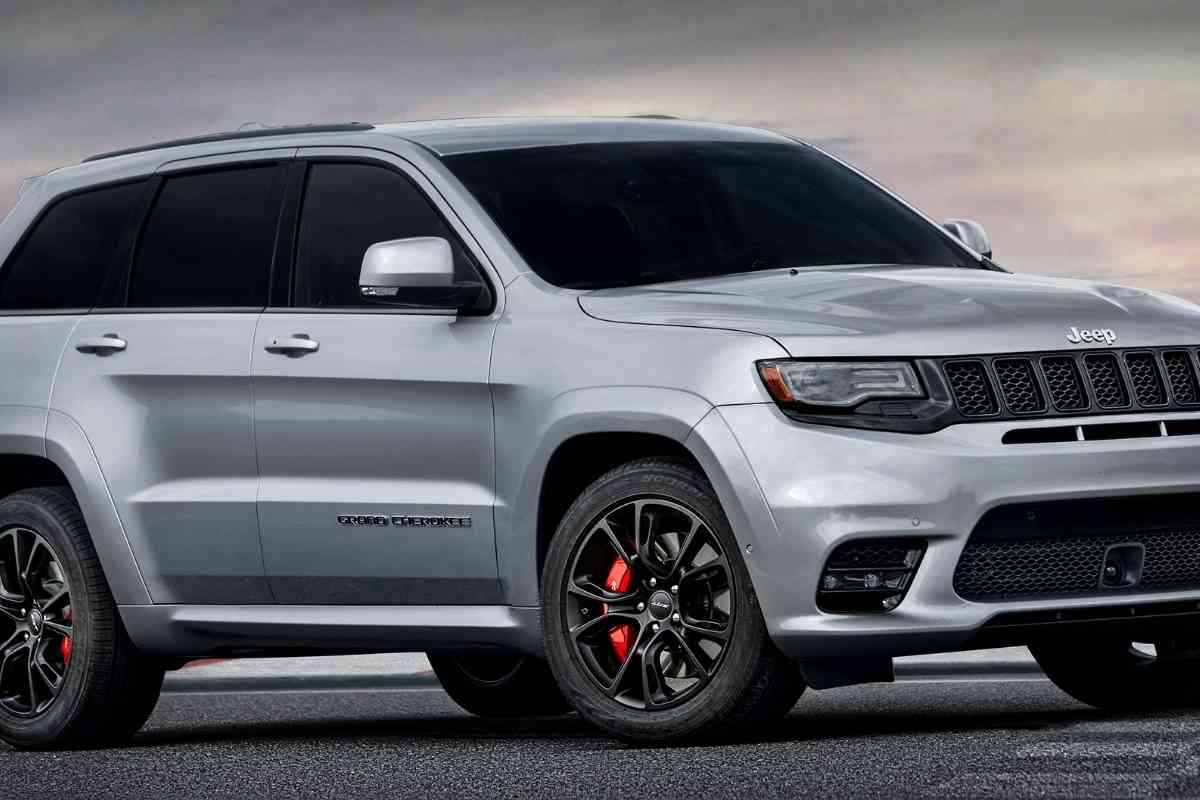 In the short run, the Jeep Grand Cherokees of recent years are reliable. They aren't likely to break down before the warranty runs out. However, they don't last as long as vehicles that are designed to last a very long time.
For example, Toyota Land Cruisers are known for how long they last. A Toyota land cruiser lasts for 200,000 miles about 18% of the time.
On the other hand, a Jeep Grand Cherokee reaches 200,000 miles only 0.8% of the time. It has a one out of 125 chance, compared to one in five or six for Land Cruisers.
Most Vehicles Are Not Built to Last as Long as Possible
An average comparable vehicle doesn't last that much longer than a Jeep Grand Cherokee. The industry average is a 1.2% chance of reaching the 200,000-mile mark.
Manufacturers do not use the sturdy but expensive parts necessary to make cars run for 200,000 miles. Not many customers are interested in very long-lasting but expensive vehicles.
Complaints About Grand Cherokees Per Year
In 2011 and 2012, the NHTSA (National Highway Traffic Safety Administration) received over 1500 complaints about Jeep Grand Cherokees. The 2013 models are better than others – the NHTSA received only 700 complaints.
The 2013 models are better than the other models from the first half of the 2010s. If you get a 2013 Jeep Grand Cherokee with low mileage, it might last quite a while before it needs expensive repairs.
2019, 2020, 2021, and 2022 Cherokees are good vehicles. Ford listened to the complaints and fixed the problems, so they are much better vehicles now.
Newer Grand Cherokees Are Better
As many as nineteen hundred people complained about the 2014 Cherokee, followed by 900 in 2015. The 2016 model received less than 200 complaints, and all newer models received less than 200.
However, the 2016 Jeep Grand Cherokee still received bad dependability ratings, so I do not recommend the 2016 model.
Is Buying a Used Grand Cherokee a Good Idea?
If someone is offering a used Cherokee for a good price, they are great SUVs. If you buy a used Jeep Grand Cherokee, make sure to learn as much about it as possible. If it has a lot of miles on it, find out how many parts have been repaired or replaced.
Find Out About How the Vehicle Has Been Used
Buying a used SUV with a lot of miles on it but has not had any parts repaired or replaced is never a good idea, especially not a problematic model like a Cherokee from 2011, 2012, or 2014.
As soon as you get it, parts might start failing, and it might cost you more than a newer vehicle would have.
The more you know about the vehicle, the better – merely knowing how many miles it has on it is not good enough.
If someone used the SUV to tow an RV or anything else around, this means there is much more wear and tear on the car than the mileage suggests. Off-road driving can also wear out a vehicle faster.
People Underestimate Used Vehicle Costs
People sometimes underestimate the cost of used cars, trucks, and SUVs. Sometimes you can save money by buying a used vehicle, but other times this will backfire.
The older your vehicle is, the higher the yearly repair costs are likely to be.
Maintenance For Grand Cherokees
Grand Cherokees are fairly low maintenance until they start needing repairs. For example, a Grand Cherokee can go for at most 10,000 miles (sometimes only 3500 miles) without needing an oil change.
Once every 30,000 miles, they need more significant maintenance, such as transmission fluid changes.
Does the Jeep Grand Cherokee Have a Good Warranty?
The Jeep Grand Cherokee has a warranty that lasts for 60,000 miles or three years. The powertrain is insured for five years as long as you are under 60,000 miles.
Jeep Grand Cherokees usually work well until the end of their warranty as long as you do basic maintenance. However, you can expect expensive repairs pretty fast after the warranty runs out.
Ford doesn't expect the SUVs to last much longer than their warranties. The powertrain and especially the transmission will fail, quite likely not while the warranty is still valid, but after it expires.
Learn more about the Jeep Wave Program for Jeep warranty coverage
The worst year is probably 2014. There were a dozen recalls for Cherokees made in that year. There were plenty of different problems with these vehicles.
In particular, Cherokees from 2014 had transmission problems. The transmission often failed before the SUVs even reached 40,000 miles. There were also problems with the gears and engines.
Sometimes, a 2014 Cherokee might shift into neutral suddenly and unexpectedly. This is dangerous and can lead to an accident. Even if you can get a great price for a 2014 Cherokee, it may not be worth it.
What Are Some Other Bad Years?
2005, 2011, and 2012 Jeep Grand Cherokees are likely to have problems. Unless you know that these problems have already been fixed, you should avoid these vehicles.
Since these vehicles were recalled, some of them have had their problems fixed already. However, others may still have problems.
2005 Grand Cherokees
2005 Jeep Grand Cherokees sometimes have serious problems, such as with the steering and braking systems. You should avoid them for safety reasons. There is also noise, problems with the seat belts, and water leaks.
2011 Grand Cherokees
People complained to the NHTSA more than 2000 times about the 2011 Grand Cherokees. The electrical system often doesn't work, and the integrated power module may fail. The engine also has problems, as does the suspension.
2012 Grand Cherokees
The engine and fuel system of the 2012 Grand Cherokee are faulty and will break down quickly. If you get a 2012 Grand Cherokee, you may have to make too many expensive repairs.
Major Repairs Become Common After 100,000 Miles
After 100,000 miles, you can expect the cost of maintaining your vehicle to increase. If you love the SUV, you might try to keep it going for tens of thousands more miles, but you might be better off with a new vehicle at some point.
After a certain point, a lightly used vehicle with few problems is cheaper than maintaining an old vehicle.
Closing thoughts:
The Jeep Grand Cherokee is a popular SUV in North America. It provides superior offroading abilities and comfort. Plus, the interiors become much more luxurious as the years pass and can even compete with some international brands. So, it's common for people to research the best year for a Grand Cherokee. In this article, we answered this and provided more critical information.
The most reliable year for a Grand Cherokee is 2020. These vehicles have few mechanical issues and high customer satisfaction. Plus, they offer plenty of powerplants and even the SRT edition for those speed addicts.
Other years are also reliable. For example, we discussed how the 2019 Grand Cherokee is an excellent option, thanks to its dependability and features. At the same time, if you're looking for older models, there are options.
You can consider the 2008 Grand Cherokee or the 1995 first-generation Grand Cherokee. These are two more years that have shown excellent performance and reliability.
Since they are older, finding models in good condition is more challenging. High mileage is almost guaranteed, as well as worn-out interiors.
We hope this article gives you the necessary information to buy your next Jeep Grand Cherokee. These SUVs have earned an icon-like following in North America. So, they are going to increase in popularity in the coming years.