The Jeep Grand Cherokee is an icon in the American SUV segment. Its iconic looks and outstanding offroading performance made it stand out from its competitors. Plus, you could cross any terrain in great comfort. So, this reputation has made the Grand Cherokee a coveted option for those who want to combine both worlds. There are plenty of Grand Cherokees to choose from, thanks to its continuous production run of over four decades. As a result, it's common for people to ask what year Grand Cherokee is the most reliable? In this article, we'll answer this question and dive into other essential details about this SUV.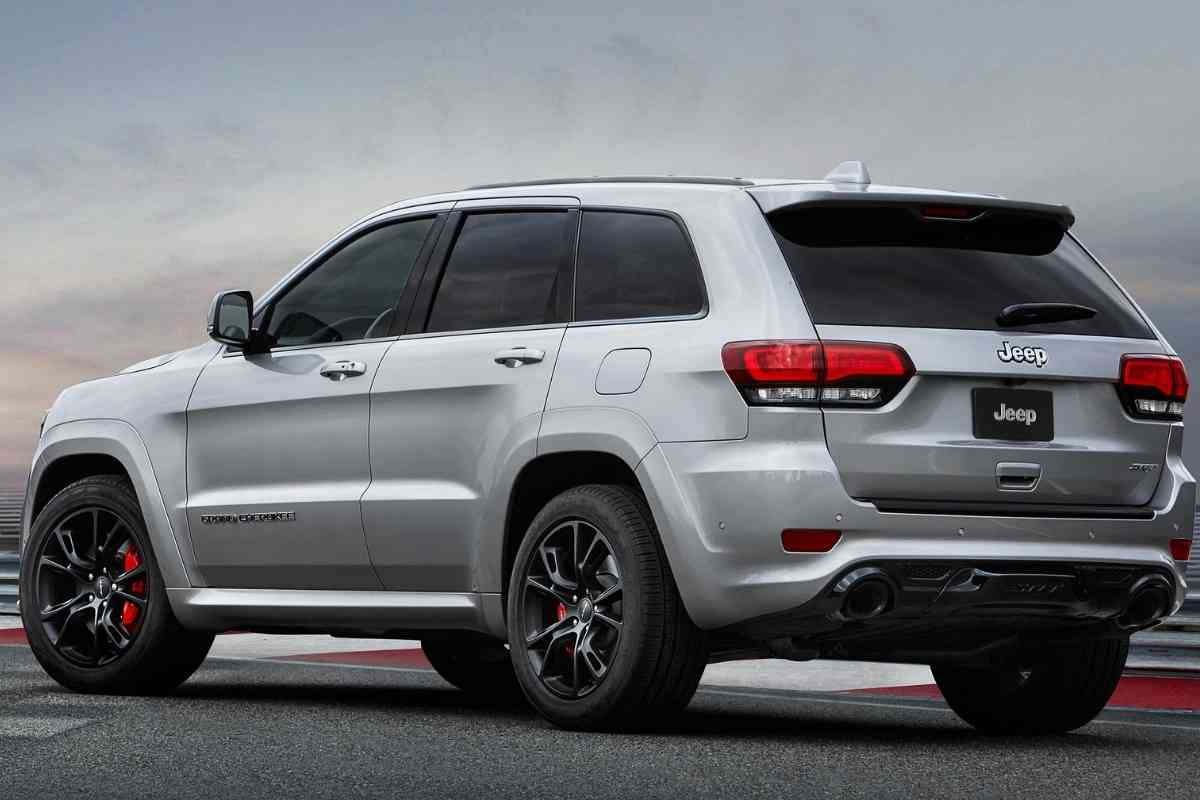 Table of Contents
What year Grand Cherokee is the most reliable?
The 2020 Grand Cherokee WK2 is the most reliable year, according to magazines such as Consumer Reports and JP Power. Plus, it has the lowest number of complaints in recent years, in Car Complaints. The 2019, 2013, 2008, and 1995 also rank high in reliability.
When it comes to reliability, it's common to see that the later models of a generation have the highest ratings. This happens because manufacturers weed out the problems as the years go by and end up with a reliable vehicle.
The 2020 Grand Cherokee is no exception; it's among the final models of the fourth generation and has gone through heavy revisions.
In addition, the WK2 model, as it's known, is the first generation to come with fully independent suspension on all four wheels. So, the 2020 Grand Cherokee also has a comfortable ride, matching perfectly with the spacious interior.
There are plenty of engine options. We recommend the tried and true 5.7L V8 over the 3.6L V6 since the latter has some reliability issues, especially in higher mileage vehicles. If you want more bang for your buck, you can turn to the SRT model with its 6.4L V8. At the same time, remember that the SRT's sports suspension can make for a bouncy ride.
You might be interested in older models, and there are other reliable years for the Grand Cherokee. We'll go through them in the next section.
These are other reliable years for the Jeep Grand Cherokee.
2019 Jeep Grand Cherokee (WK2)
The 2019 Jeep Grand Cherokee is excellent for those who want a used SUV with many features and all the traits you expect from this legendary vehicle. In addition, this model only had minor changes from the previous year, providing more comfort for the driver and passengers.
So, as far as the interior goes, it's an excellent choice. Also, this is the first year that includes the Limited X package, which improved the aesthetics of the mid-level trim.
Overall, the 2019 Jeep Grand Cherokee has shown few mechanical issues and excellent customer satisfaction. At the same time, since it's relatively new, there's a higher chance of finding low-mileage samples.
2013 Jeep Grand Cherokee (WK2)
The WK2 generation, which goes from 2011 to 2021, offers some of the most reliable Jeep Grand Cherokees. The 2013 model is no exception, yet it can feel dated, as the interior doesn't come with as many features.
At the same time, there's an exciting feature for those who love the mechanical aspects of owning a Jeep. This marked the second year of the newer 6-speed automatic transmission, an excellent option as it provided torque and smooth shifting.
If you can part ways with the latest upgrades, which include a more modern interior, and more driver aids, the 2013 model is an excellent option. It showed the fewest issues of Grand Cherokees ranging from 2011 to 2015.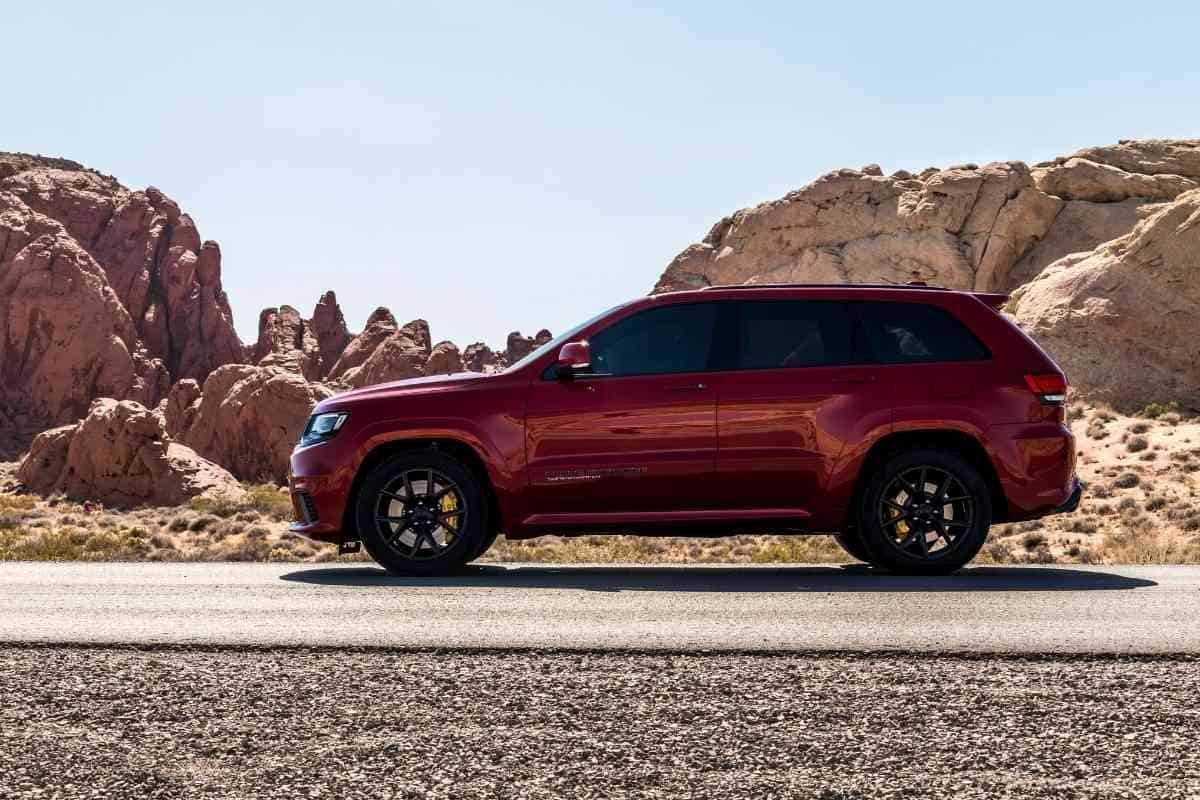 2008 Jeep Grand Cherokee (WJ)
The second-generation Grand Cherokee came into the market in 1999. By 2008, Jeep had already weeded out some of the significant issues. So, this year's model is one of the most reliable you can find among the older generations. Plus, with updated aesthetics that still hold their own today, it's an excellent option for those who want a cheaper alternative.
In a leap from the previous generation, the WJ platform shares very few components. The reason was that it was a solid effort from Jeep to modernize the legendary SUV. So, features such as a new and improved 4WD system and new transmissions gave the Grand Cherokee better performance on and off the road.
Finally, the interior also saw a significant upgrade. The vehicle felt more luxurious than its predecessors. All this means that it's an excellent choice, but finding one in good condition is now more challenging.
1995 Jeep Grand Cherokee (ZJ)
If you're looking for an old-school Grand Cherokee, you must look to the first generation. Its boxy, iconic looks are why many covet these older models. That, and the exceptional off-road performance. So, finding one in good condition is almost impossible. Keep this in mind when you're buying one.
The ZJ platform is quite reliable. In fact, there are few complaints as the vehicle was simple and didn't have complex electronics. In fact, it wasn't until 1995 that the ZJ Grand Cherokee offered ABS, airbags, and power windows as standard. So, while it is an appealing SUV, remember that it might be more unsafe than its modern counterparts.
There were two options, at first, and both were reliable. The 4.0L I6 could use more power. Still, it handled hard work with ease. Yet, the ideal engine is the 5.2L V8 or the latter 5.9L V8.
The 1995 Grand Cherokee is solid from a mechanical standpoint, but the same can't be said about trim and finish. In fact, these vehicles were notorious for subpar trim. Some problems included sagging roof lining, plastic components breaking off, and noisy doors.
If you're looking to buy one, it's best to perform a thorough mechanical inspection, as with every used car. At the same time, you should look for signs of deterioration in the interior. Unfortunately, while the parts are available, they are harder to find.
Closing thoughts:
The Jeep Grand Cherokee is a popular SUV in North America. It provides superior offroading abilities and comfort. Plus, the interiors become much more luxurious as the years pass and can even compete with some international brands. So, it's common for people to research the best year for a Grand Cherokee. In this article, we answered this and provided more critical information.
The most reliable year for a Grand Cherokee is 2020. These vehicles have few mechanical issues and high customer satisfaction. Plus, they offer plenty of powerplants and even the SRT edition for those speed addicts.
Other years are also reliable. For example, we discussed how the 2019 Grand Cherokee is an excellent option, thanks to its dependability and features. At the same time, if you're looking for older models, there are options.
You can consider the 2008 Grand Cherokee or the 1995 first-generation Grand Cherokee. These are two more years that have shown excellent performance and reliability.
Since they are older, finding models in good condition is more challenging. High mileage is almost guaranteed, as well as worn-out interiors.
We hope this article gives you the necessary information to buy your next Jeep Grand Cherokee. These SUVs have earned an icon-like following in North America. So, they are going to increase in popularity in the coming years.