Why Jeep Window Controls Are In The Middle Stack (Explained!)
This post may contain affiliate links. As an Amazon affiliate, I earn from qualifying purchases.
Have you ever wondered why Jeep Wrangler window control buttons are in the middle of the vehicle versus on the door panel like most other vehicles?
The reason why Jeep window controls are in the middle of the Jeep is because Jeep Wrangler doors are removable. Placing the window switches in the middle of the Jeep reduces the complication of extra electrical components inside of the door and It helps keep down weight so you can lift the doors easier for removal.
Placing the electric control switches for power windows in the middle of the Jeep started with the Jeep Wrangler JK model. The very first Jeeps were made without doors when used by the military. When they became civilian Jeeps they transitioned to fabric doors and metal doors. Most of these had zipper vinyl windows as part of the soft top package.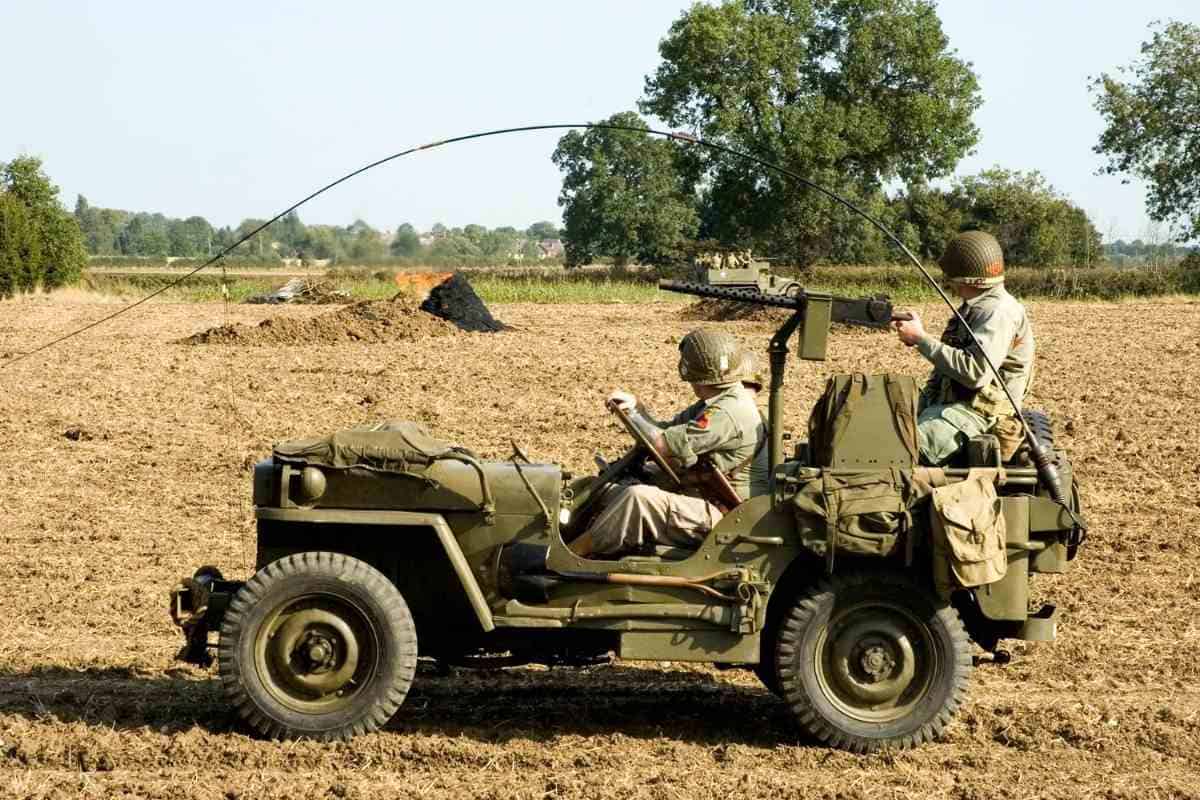 As Jeep models progressed from CJs to YJs Jeep offered half doors with soft top upper doors and full doors with roll up windows.
The Jeep Wrangler TJ (1997 to 2006) never offered powered windows. It was the last Jeep Wrangler model without the option of electric windows.
Today, it seems odd to think of a vehicle without electric windows. I own both a 1993 YJ and a 2006 LJ. The YJ has zipper windows with half doors and the LJ has full doors with manual roll up/down windows.
I love seeing my kids get into the Jeep and try to figure out how the windows work. They absolutely love the roll-up windows in the LJ. As a driver, the YJs and LJs were such narrow vehicles it was never an issue to simply lean over and roll down the passenger side window when you want so fresh air.
Plus, much of the time, I just leave the top and doors off anyway.
If you just bought at Jeep and are thinking about removing the doors, you need to know what is legal in your state.
Be sure to check out our article about what states you can legally drive with your Jeep Wrangler doors removed!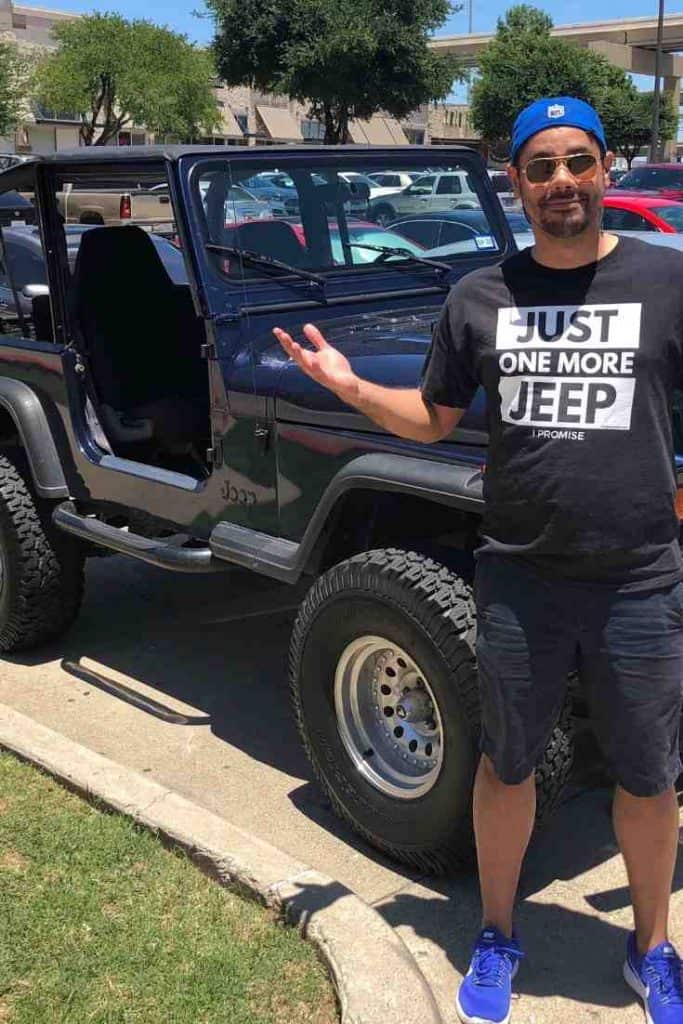 Frequently Asked Questions:
Do the windows go down in a Jeep Wrangler?
Yes, the windows go down in a Jeep Wrangler. How you control your Jeep Wrangler windows will differ by model. The Jeep Wrangler JK was the first Wrangler to offer power windows. The JK was first introduced in 2007. The current JL Wrangler 2018 to present also offers electric power windows.
Jeep CJ, YJ, TJ and LJ models (2006 and older) all had manual windows. Some had zipper windows that you would unzip and fold down the vinyl window or if you had the full doors you would have a manual crank to roll the window down or up.
How do I lower my jeep windows?
To lower your Jeep Wrangler Windows, look in the center of the dash and look for two (2 door) or four (four door) control tabs in a cluster. This is where you will find the control switches to lower your Jeep windows.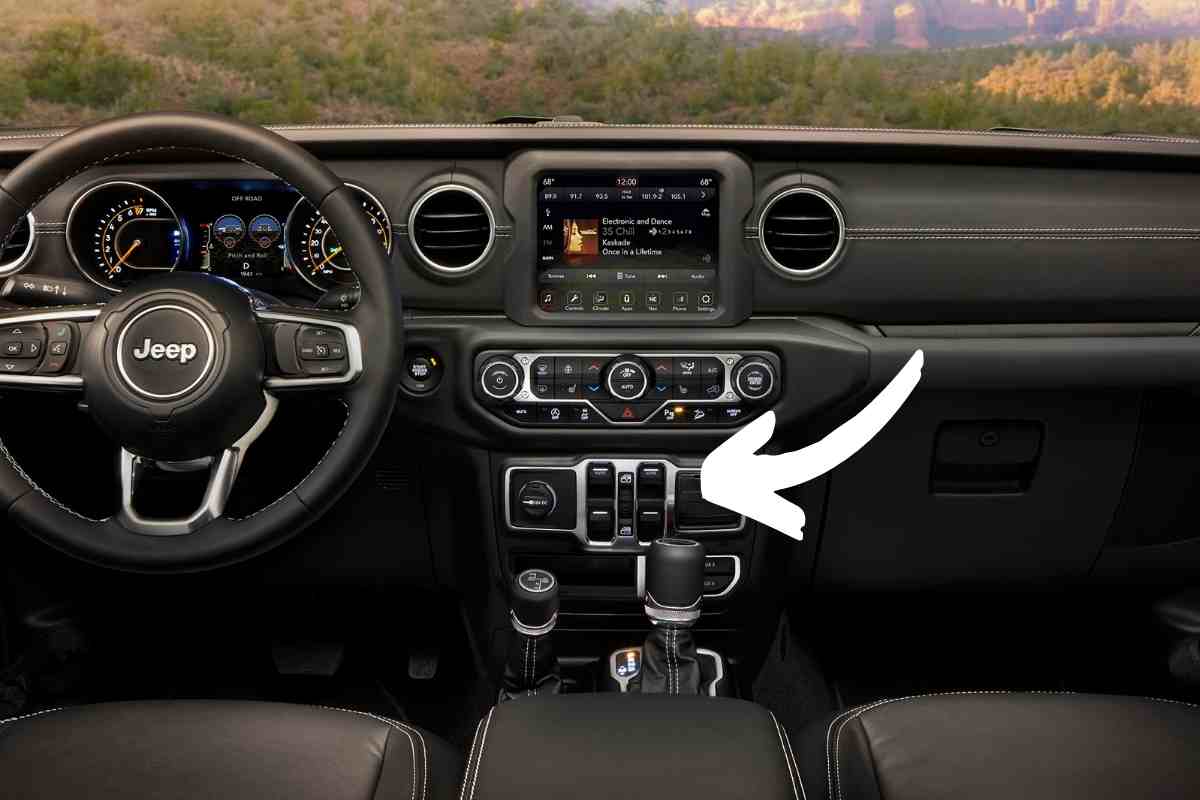 Do all Jeep Wranglers have roll up windows?
Not all Jeep Wranglers have roll up windows. If you own a Jeep Wrangler that is a 2006 or older and you have half doors, your Jeep would come with zipper windows. This means you would unzip your window which is made out of clear vinyl and you would fold it down into the Jeep to open your window.
All modern Jeeps or old Jeeps with full doors do have roll up windows. To get roll-up windows in a YJ, TJ, or LJ you would need full doors that came with the factory hardtop package.
Why do Jeep owners remove their doors?
Jeep owners remove their doors because it is a feature that is almost exclusive to the Jeep Wrangler. Other vintage 4×4 vehicles used to have removable doors but that stopped years ago. Jeep has continued this tradition and Jeep owners remove their doors because they can.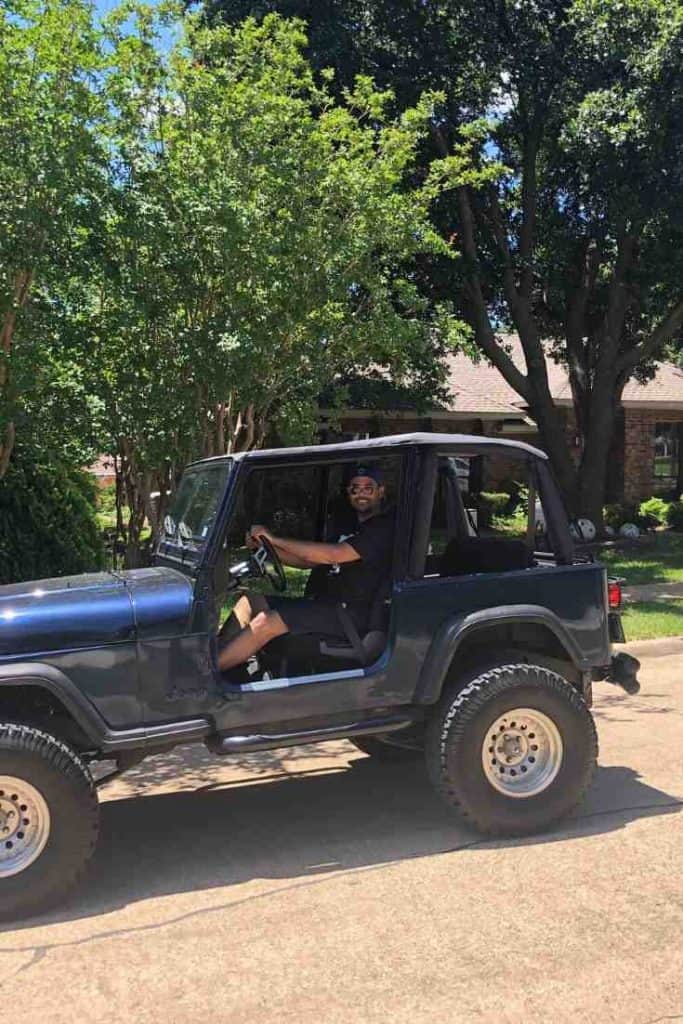 With the return of the Ford Bronco, Ford is introducing another vehicle to the market that offers removable doors.
Can you roll jeep windows down with key fob?
Yes you can roll Jeep windows down with the key fob. To roll your Jeep windows down hold the door unlock button on the key fob and the windows will roll down. To raise the windows with the key fob, press and hold the door lock button and they will roll up.
Which Jeep Wrangler has power windows?
Jeep JK and Jeep JL Jeep Wranglers have power windows. You can still special order a new Jeep Wrangler Sport with manual windows, but assume all new Jeep Wranglers will come from the factory with power windows.
Can you take the doors off of all Jeeps?
Not all Jeeps offer the ability to take the doors off. Remember, Jeep is a brand of many vehicles. You can take the doors off of a Jeep Wrangler, Wrangler Unlimited and the Gladiator truck. Other models do not offer removable doors.