Are Ford Explorers Dependable Vehicles?
The Ford Explorer has a good reputation as a durable, sturdy, all-American SUV. Since 1991, drivers have enjoyed the spacious and robust design of the Explorer. But is this vehicle genuinely reliable?
Depending on the model year, some Ford Explorer models have a trends of mechanical problems in the transmission, drive train, engine, and more. The most reliable years for the Ford Explorer are 2010, 2011, and 2012. Many consider model years between 2001 and 2008 "undriveable."
There's a lot to think about when picking a used car, especially if it's a Ford Explorer. Luckily, we cover everything you should know in the article below. This is such a big, hulking vehicle that it makes sense parts will break down over time, but there are some issues with the Explorer that you should try to chart around. Let's dive in.
How Reliable is a Ford Explorer?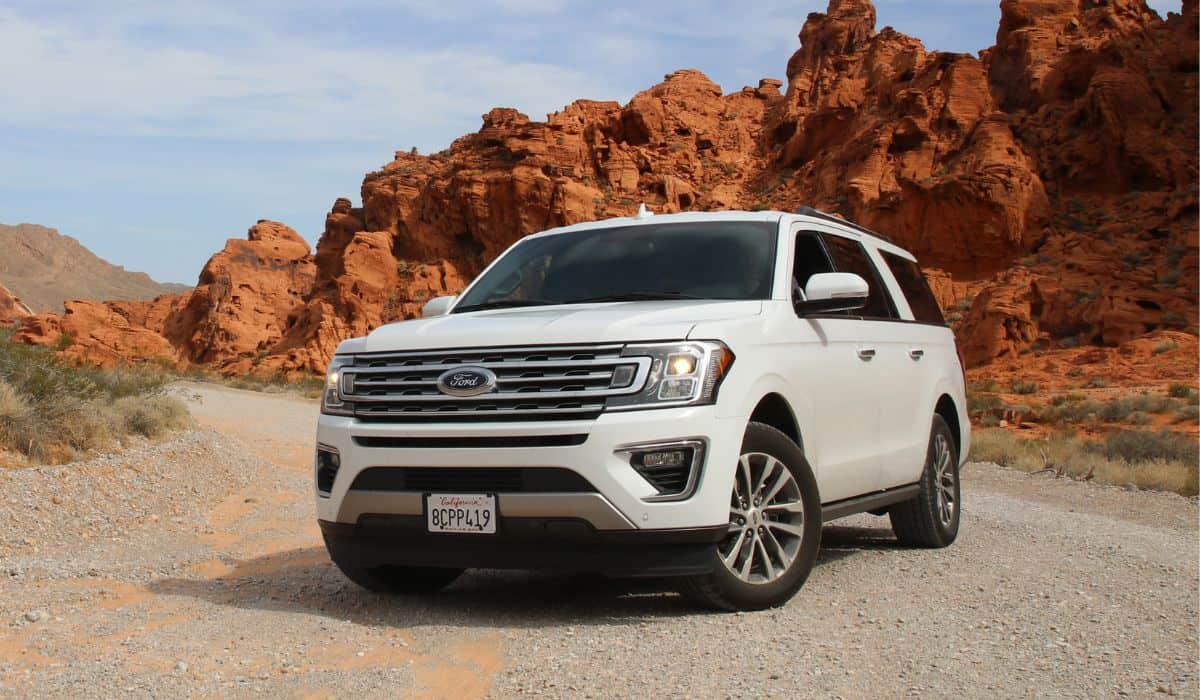 The Ford Explorer has maintained its reputation as a durable, consistent, and robust SUV since 1991. Many models can easily reach 200,000 miles with the correct maintenance protocols.
But like all other vehicles, there are some precautions to be aware of.
Many Ford Explorers can reach 200,000 miles with the correct maintenance routine. But, unfortunately, a few design flaws in third and fifth-generation models lower the average longevity to under 100,000 miles.
Many owners recommend conducting all suggested maintenance, including 18-point inspections, to identify issues before it's too late.
Significant issues of the Ford Explorer include failing suspensions in fifth-generation models and faulty transmissions for third-generation options.
Be sure to avoid the problem years mentioned in this article and keep a strict maintenance schedule to get the most out of your Ford Explorer.
What are the Best Years for a Ford Explorer?
The Ford Explorer has some extraordinarily reliable and sturdy models, including 2010, 2011, and 2012. As a result, the years mentioned below are more likely to hold their value and less likely to encounter significant issues.
Ford Explorer 2010
The 2010 Ford Explorer included a standard body design and an optional V8 engine. It was the last year to offer default RWD and had a spacious interior. The tow rating of 3,500 pounds makes it a workhorse and an excellent off-roading vehicle.
However, the included V6 engine is a little lackluster, and the interior includes some dated designs. Nevertheless, for roughly $4,500 to $9,000 used, the 2010 Ford Explorer is an ideal candidate if you're looking for a "traditional" driving experience.
Ford Explorer 2011
The 2011 Ford Explorer is almost as consistent as the previous year but includes updated features and construction. The premium interior, improved technology, and increased fuel efficiency make it an adequate consideration.
However, the 2011 model has less cargo room than similar SUVs, and the updated features can cause increased maintenance requirements. Nevertheless, the 2011 Ford Explorer is a fantastic choice and can be found between $7,000 and $11,000 used.
Ford Explorer 2012
The 2012 Ford Explorer is similar to the 2011 model, making it a similar option for those in the used market. It has similar tech features, a spacious interior, and good fuel economy.
Although the 2011 Explorer is better overall, the 2012 model is a decent choice. However, the 2012 Explorer is reported to be less reliable than the 2011 model. In addition, the interior tech features can also be clunky and hard to use.
Ford Explorer 2019
If you're seeking newer models, keep an eye out for the 2019 Ford Explorer. The sporty construction, high-end features, and spacious interior make the 2019 model a top contender for many drivers.
The AWD and terrain management system are great additions to the 2019 Explorer. However, this model isn't suited for off-road conditions, which can be a major turn-off for many owners.
For around $25,000 used, the 2019 Ford Explorer is a fine choice for a newer model that holds its value.
Ford Explorer 1993
If you're seeking an older model filled with nostalgia, look no further than the 1993 Explorer. Although there are inherent risks with older vehicles, the 1993 Explorer maintains its value and has a reputation for reliability.
You'll likely find models with higher mileage and may have difficulties finding replacement parts. That being said, for reasonable prices ranging from $800 to $4,000, the 1993 Explorer is an excellent consideration for vintage lovers.
What Years Should You Avoid?
Unfortunately, not all Explorers are constructed equally. Generally speaking, it's best to avoid Ford Explorers from 2001 to 2008. These models are often reported as "undriveable"/"unbuyable" and have a list of common problems.
Ford Explorer 2002
In 2002, Ford completely redesigned the Explorer with more advanced features and a stylish exterior. Unfortunately, the 2002 Explorer encounters significant transmission and wheel bearings issues. The high maintenance costs to repair these flaws make the 2002 Ford Explorer not worth the investment.
Ford Explorer 2003
Many owners claim the 2003 Explorer is the worst model to date. The 2003 Ford Explorer encounters various mechanical issues that range in severity. Transmission issues, cracked exteriors, and timing chain mishaps are standard for this year.
All in all, the mechanical issues found in the 2003 Ford Explorer are not worth the risk or money.
Ford Explorer 2004
The 2004 Ford also suffers from severe engine and transmission complications, making it a competitor for the worst model to date. However, the excellent crash test score and spacious interior compensate for the functionality problems. It's best to avoid the 2004 Explorer and stick to more reliable models.
Ford Explorer 2020
Unfortunately, newer doesn't always guarantee a better design. For example, the 2020 Ford Explorer has suffered numerous important recalls. The model encounters problems with the brakes, electrical devices, powertrain, and other components.
Many owners recommend avoiding this model at all costs, as it's generally unsafe to drive and costs more than $30,000.
What are the Best Features of a Ford Explorer?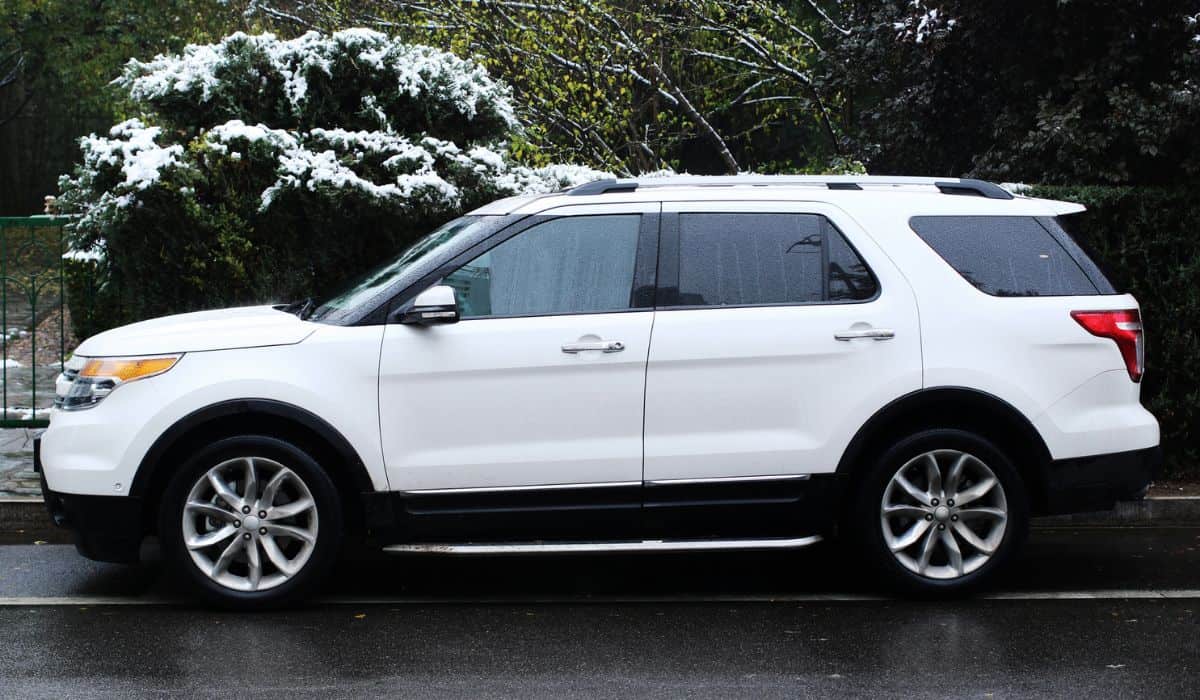 Although some years fare better than others, the Ford Explorer has several advantages compared to other SUVs.
Reliability
Some Ford Explorer models aren't reliable. Luckily, this doesn't apply to all of the Explorer generations. Explorers from 2010, 2011, and 2012 are incredibly reliable, durable, and consistent.
Many Explorer owners get more than 200,000 miles following the correct maintenance schedule. So if you stick with respected years, the Ford Explorer can be a reliable vehicle that holds its value.
Durability
Besides reliability, the Ford Explorer is also durable. Well-respected years offer robust and sturdy construction. The rugged design can be excellent for off-roading, daily commutes, and everyday wear and tear.
Spacious Design
One of the main advantages of an SUV is its spacious design and cargo space. The Ford Explorer doesn't fall short of these benefits, and some models can fit up to seven passengers.
As a result, respected Explorer models are excellent choices for families seeking a reliable car that will last.
What are the Downsides?
Besides the benefits, there are potential downsides when purchasing a used Ford Explorer. The Explorer can encounter common mechanical issues, including the following:
Transmission Problems
Explorers are renowned for encountering significant transmission problems or transmission failure. Staying with reliable years and a strict preventative maintenance routine is best to avoid common issues.
Exterior Body Complaints
Many Explorer owners encounter cracked panels and paint. Although these issues can be cosmetic, some problems can lead to less safety or leaking.
AC Problems
Many owners encounter issues with the AC with used Ford Explorers. The AC can get stuck in the hottest setting, causing frustration and discomfort.
Although it isn't a severe problem, resolving it can be costly.
Rough Idle and Stalling
The Ford Explorer can also encounter rough idling and stalling. These issues are annoying and can cause significant damage to the vehicle and lead to expensive maintenance fees.