The Ford Explorer is a classic SUV that's been in production for over 30 years. Although it's one of the best-selling vehicles in the United States, many consumers are curious whether this SUV is as reliable as it seems.
Pre-owned Ford Explorers are often robust, durable, and affordable — but it depends on the model. 2010 and 2011 models are considered the most reliable, while 2002, 2003, 2004, and 2020 models are best avoided. The Ford Explorer is also known to have higher maintenance costs than other SUVs.
There's a lot to consider before purchasing a used vehicle. Let's take a look at everything you need if you're in the market for a Ford Explorer, including which models to look for and which ones to avoid, as well as what prices you can expect.
What Are the Best Years for a Ford Explorer?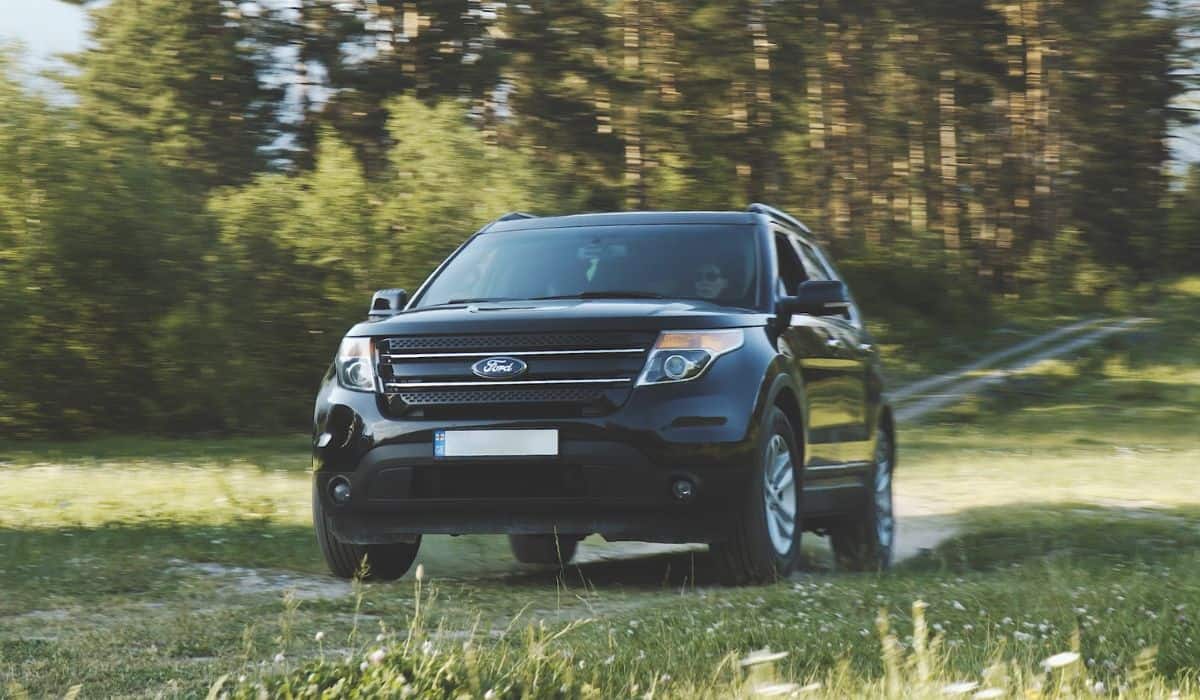 The Ford Explorer has been one of the best-selling SUVs in America since the model was first released in 1991. The robust design, various body styles, and drive train options make it a versatile vehicle that's hard to beat.
However, there's a lot to consider when selecting a used model, despite its renowned durability.
Although the best Explorer model might come down to personal preference, there are a few models that are known to be particularly solid options:
2010 Ford Explorer
The 2010 Ford Explorer has a traditional body style and a V8 option. It's also the last Explorer to offer rear-wheel drive as the standard configuration. The roomy interior is nice but uses some lower-quality materials and might have a dated feeling to some.
The 3,500 lb tow rating is good overall, but the standard V6 engine leaves much to be desired. That being said, for $5,000 to $8,000, a used 2010 Ford Explorer is an excellent model for a classic Explorer experience.
2011 Ford Explorer
The 2011 Ford Explorer is just as reliable as the 2010 model, but it has an updated body style and more advanced technology. The improved fuel efficiency, higher quality interior, and better tech made 2011 stand out from previous models.
Unfortunately, the 2011 Ford Explorer has less cargo room than other options, and the improved technology can lead to more maintenance requirements in used models.
Nonetheless, for around $7,000 to $11,000, the 2011 Explorer is a fantastic year to consider.
2019 Ford Explorer
When it comes to newer models, the 2019 Ford Explorer is an excellent year to consider. The 2019 model has a sporty style and high-end upgrades that allow it to hold up in today's market.
This model is hard to beat with seats for up to seven, all-wheel-drive, terrain management systems, and trim upgrades.
However, the 2019 Explorer isn't ideal for off-roading, making it less valuable for some owners. You can find used models between $24,000 and $27,000, depending on the upgrades and condition.
1993 Ford Explorer
If you're looking for an old-school option, check out the 1993 Ford Explorer. Although it's nearly 30 years old at this point, the 1993 Explorer holds up reasonably well in today's market with its reliability.
The old-school style and interior will suit some owners' tastes, but the high mileage and hard-to-find replacement parts can be a turn-off. The 1993 Ford Explorer can be found used in several price ranges from $750 to $3,000.
Which Ford Explorer Models Should You Avoid?
Sadly, not all Explorers are created equal; some are known for transmission and mechanical issues. Generally speaking, most owners recommend that you avoid the 2001-2008 models.
Some sources even claim these vehicles are "unbuyable."
2002 Ford Explorer
The 2002 Ford Explorer was completely overhauled with more luxury features than previous options. Although the various trim options and exterior design are nice, the 2002 Explorer suffers from transmission problems and high maintenance costs.
2003 Ford Explorer
The 2003 Ford Explorer is often regarded as the worst year for the line of vehicles.
Several mechanical issues, frequent transmission problems, cracked body panels, and timing chain problems mean this model probably isn't worth the investment.
2004 Ford Explorer
The 2004 Ford Explorer is another model that owners claim is the worst year due to significant engine and transmission issues.
Although the 2004 Explorer has an affordable price tag between $2,000 and $5,000 and a nice interior, the mechanical issues aren't worth the risk.
2020 Ford Explorer
Unfortunately, the newer 2020 Ford Explorer isn't recommended by owners and industry experts alike. The 2020 Explorer had several significant recalls and issues with the brakes, electrical components, powertrain, and more.
The upgraded tech and nice interior don't make up for the hefty used price tag of over $33,000 and unsafe driving conditions. Skip the 2020 Ford Explorer and opt for one of the better-used models recommended above.
Are Ford Explorers a Reliable Car Overall?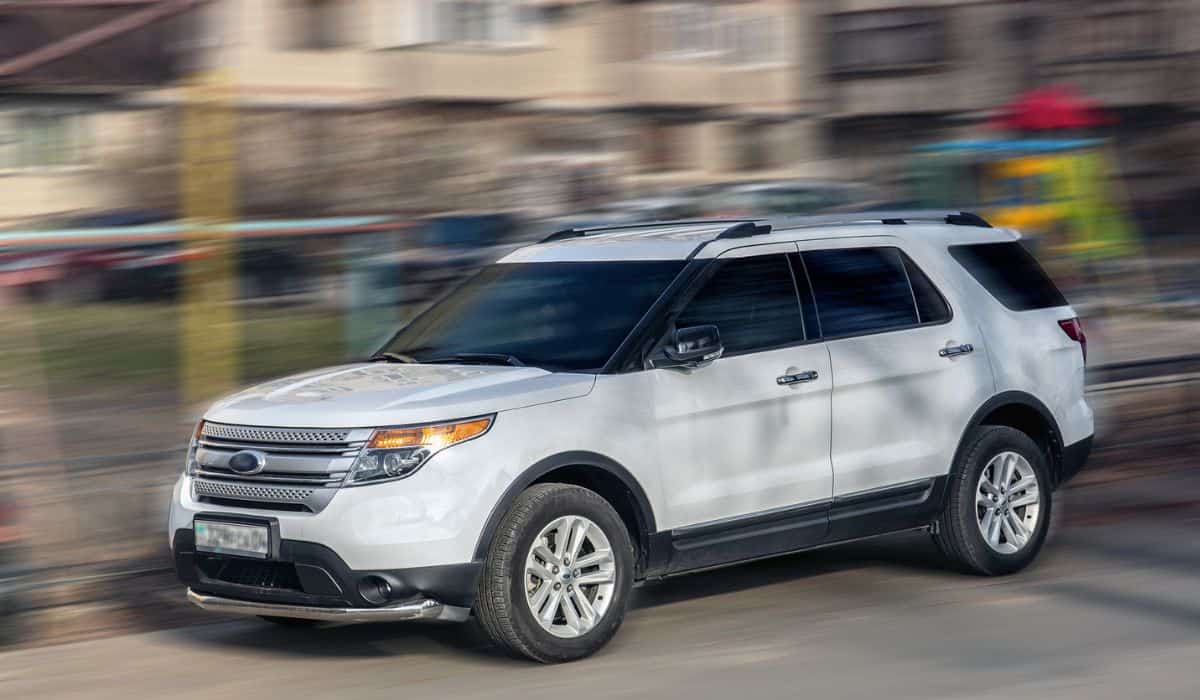 The Ford Explorer has been in production for over 30 years and has been a durable SUV, with many models reaching over 200,000 miles. Unfortunately, design issues in third and fifth-generation models mean they may only get around 80,000 miles of use.
Some key points to keep in mind include the following:
Completing all suggested maintenance, including 18-point inspections, will help you pinpoint any issues before they become severe.
The Ford Explorer can encounter failing suspensions on fifth-generation models and faulty transmissions in third-generation vehicles.
Avoiding problematic models and adhering to preventative maintenance schedules can extend the life of your Ford Explorer.
How Long Will a Ford Explorer Last?
Sadly, not all Ford Explorers are durable powerhouses that last over 15 years. Models between 2002-2006 and 2012-2016 suffer from significant reliability problems. These years reduce the expected mileage range for all models, resulting in Ford Explorers getting around 80,000 to 200,000 miles of usage.
Luckily, adhering to a strict maintenance and repair schedule can help you get the most out of your Explorer.
Some owners claim just under 200,000 miles to well over 300,000, thanks to proper maintenance. As always, your mileage will vary depending on the model, situation, and mechanical components.
Issues With the Fifth-Generation Models
It's common for new cars to get well over 100,000 miles of use. Unfortunately, fifth-generation Ford Explorer models between 2011 and 2016 don't meet these expectations.
These years frequently encounter corrosion in the rear suspension that can lead to fractures and other problems. Owners located in regions that use salt on roads are at a higher risk, as salt jump starts the corrosion process.
Ford Explorers from between 2012 and 2017 can encounter cracked engine blocks, coolant leaks, and foul odors in the cabin that may indicate carbon monoxide poisoning.
Earlier years between 2002-2006 can also experience transmission issues that start with difficult shifting and slipping gears. Although these issues are frustrating, transmission replacements start around $2,000 and are a reasonable investment for 15-year-old automobiles.
What Is the Average Price of a Ford Explorer?
The average price of a Ford Explorer is going to depend on factors like the condition, mileage, model year, and more. You can find 2022 Ford Explorers between $33,000 and $56,000, depending on the situation.
For used models between 2010 and 2022, you will typically find models ranging in price between $16,000 and $40,000. The average price you can expect to pay is typically around $25,000 for Explorers between 2010 and 2022.
That being said, it's equally important to factor in maintenance costs and repair fees to determine the overall price tag of a vehicle.
Ford Explorer Average Annual Maintenance Costs
Every vehicle needs proper maintenance and repair schedules to extend its longevity, including the Ford Explorer.
However, the Ford Explorer has higher maintenance costs compared to other SUVs in the same category.
It might cost roughly $730 a year for oil changes and routine repairs on an Explorer. Nonetheless, the maintenance costs are necessary if you want to reach well over 200,000 miles.
Wrapping Up
The Ford Explorer can be a solid and reliable vehicle with proper maintenance. Some years are better than others, like the 2010 and 2011 models. Unfortunately, other years are better to avoid, like 2002, 2003, 2004, and 2020 models.
Ford Explorers do have higher maintenance costs than other SUVs, but they can be found at reasonable prices for used models.
Just be sure to take proper care of your vehicle to get the most out of its lifespan.