Are Ford Explorers Reliable? (Explained!)
This post may contain affiliate links. As an Amazon affiliate, I earn from qualifying purchases.
In 1991, the Explorer was first released by the Ford Company to replace the iconic Bronco II model. Since then, the Explorer has grown year after year to become one of America's most loved family automobiles. It is well known for its second to none safety records, unparalleled utility, and its ability to carry and tow heavy items. Sadly in the motoring industry, all these counts for nothing if any car is not reliable.
The Explorer has been a significant player in the American SUV market for a long time, and it is only natural that it gets its fair share of complaints and some design issues. That is why I embarked on a journey, with other drivers' help, to find out just how reliable this iconic vehicle is, and below were my findings on this iconic machine.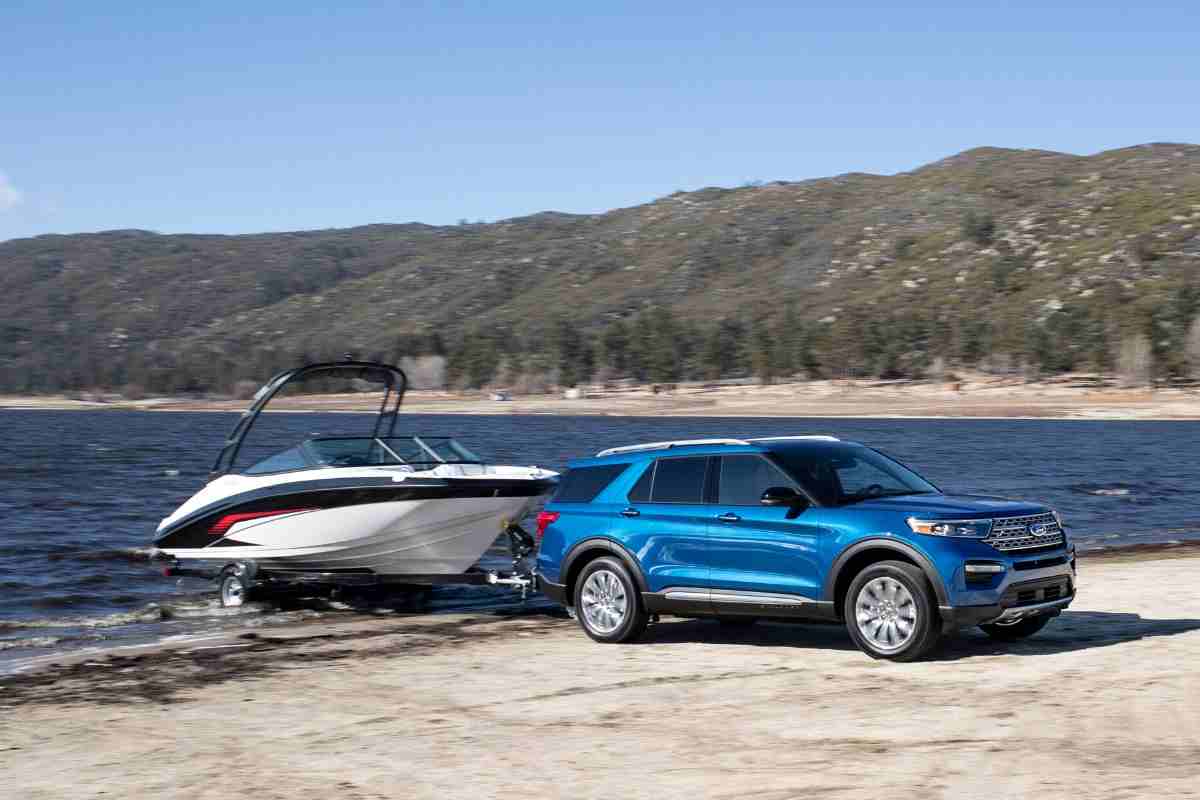 Are Ford Explorers Reliable?
Some Ford Explorer model years are reliable, but many are not. The most reliable years are 2010, 2011, 2012, and 2022. Models made between 2001 and 2008 are considered undrivable, and many years suffer from mechanical problems in the transmission, drive train, engine, and more.
Based on motoring reports, the Ford Explorer has an overall reliability rating of 3.5 out of a possible rating of 5.0. This is quite impressive for a vehicle that has been in the market for more than 30 years now.
Like any other car, it is only as reliable as your last drive. If you take care of it, it will surpass your expectations, offering excellent reliability.
Owners of Ford Explorer models usually incur an annual repair cost of between $700 and $1000, which is more or less the same for a midsized SUV. Repairs on this vehicle typically alternate between occasional scheduled maintenance and general issues with the car.
Owners have also reported the frequency of problems with the vehicle to be relatively low. This makes unplanned major repairs highly unlikely with the Explorer. However, for the Explorer to have such a good track record, it did have some dark times in its earlier generations that I will talk about below.
During the first years of the Explorer, which ran from 1991 to 1994, some vehicles were occasioned with tire blowouts and followed by rollovers. A fault was found in the Firestone tires that were launched together with the car. Thread separation on the tires caused drivers to overcompensate for losing control of the vehicle, which subsequently caused rollovers.
After extensive research, the relevant authorities found out that the rollovers' reason was the vehicle's high center of gravity, which was no higher than other SUVs in the market. The real problem was in the tires, which Ford replaced in all the vehicles. Ford also switched to a more reliable electronic steering control to solve the whole issue.
During the second generation in 1995, the plastic OEM timing chain guides, the cassettes, and the engine's tensioners were known for breaking very often. This caused the timing chain tick to be heard as early as only 45000 miles.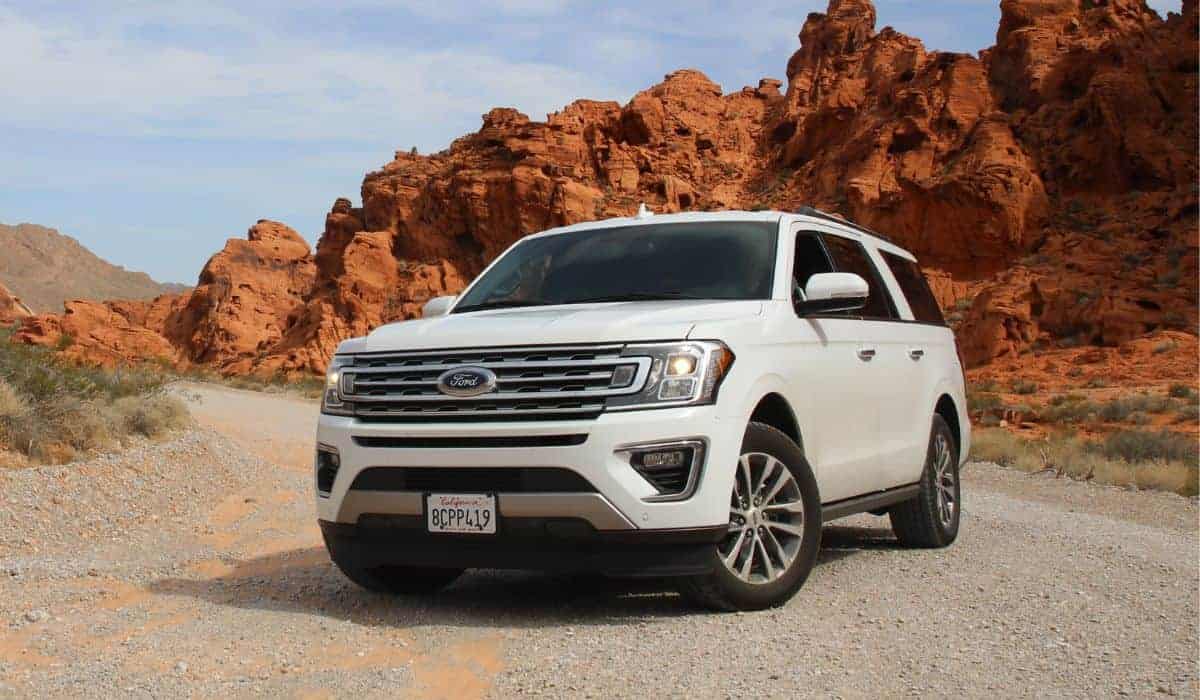 Some of the devastating effects of this were complete shutdown of the engine, a timing jump, and damage of the valves and the heads of this problem if not noticed early. A transmission problem was also discovered when the 5R55 series was introduced. It was notorious for causing excessive wear on the servo pin bore, transmission case, and valve body.
2002 was arguably one of the worst years in the production of the Explorer. The previous generation's transmission problem still prevailed and even got more deadly, causing around 16 crashes that were mainly attributed to a transmission fault. The fault could sometimes escalate to fires, which made the Explorer be nicknamed the "Exploder."
The transmission wasn't the only problem, with some drivers complaining about the wheel and hub complications mainly caused by the rear differential. The breakage of the OEM plastic part responsible for timing also prevailed in this generation.
During the fourth generation, which ran between 2006 and 2010, engine failure and cooling system leaks piled on transmission and OEM plastic part problems. Ford, however, addressed the issues, and the number of reported problems dramatically decreased. However, the wear on the wheel bearing and issues with the drive-train continued.
The fifth-generation that runs from 2011 to 2019 started on a high note, with the Explorer being rated as one of the safest vehicles on the American roads. But as the years rolled by, problems started to pile up. The transmission issues were solved, but still, the ride wasn't as smooth as it ought to be.
High carbon monoxide levels in the cabin were also realized due to exhaust leaks. By 2016 the Explorer still had engine stalling issues occasioned by steering issues that caused reliability rating to dwindle.
The current generation that spans from 2020 onwards has been redesigned, and the number of flaws has been kept to a minimum. Ford has continuously strived to solve the issues mentioned above to create a very reliable model. Owners can be assured that visits to the garage are kept to a minimum apart from the scheduled service.
What Are the Best Years for a Ford Explorer?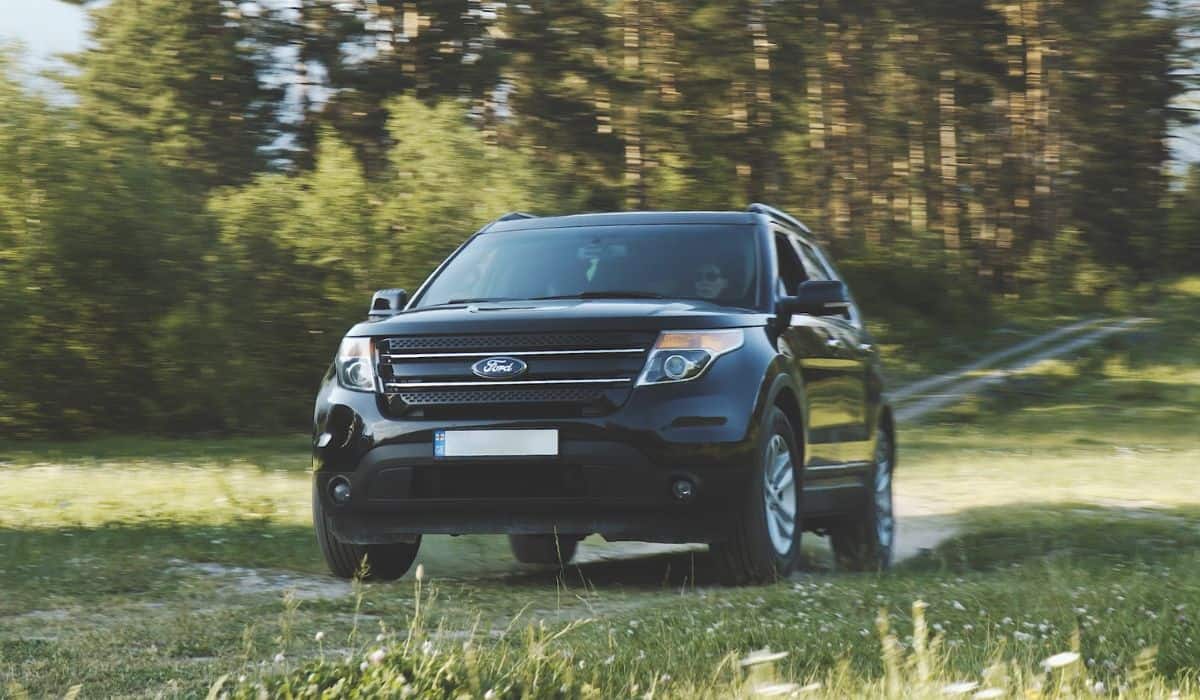 The Ford Explorer has been one of the best-selling SUVs in America since the model was first released in 1991. The robust design, various body styles, and drive train options make it a versatile vehicle that's hard to beat.
However, there's a lot to consider when selecting a used model, despite its renowned durability.
Although the best Explorer model might come down to personal preference, there are a few models that are known to be particularly solid options:
2010 Ford Explorer
The 2010 Ford Explorer has a traditional body style and a V8 option. It's also the last Explorer to offer rear-wheel drive as the standard configuration. The roomy interior is nice but uses some lower-quality materials and might have a dated feeling to some.
The 3,500 lb tow rating is good overall, but the standard V6 engine leaves much to be desired. That being said, for $5,000 to $8,000, a used 2010 Ford Explorer is an excellent model for a classic Explorer experience.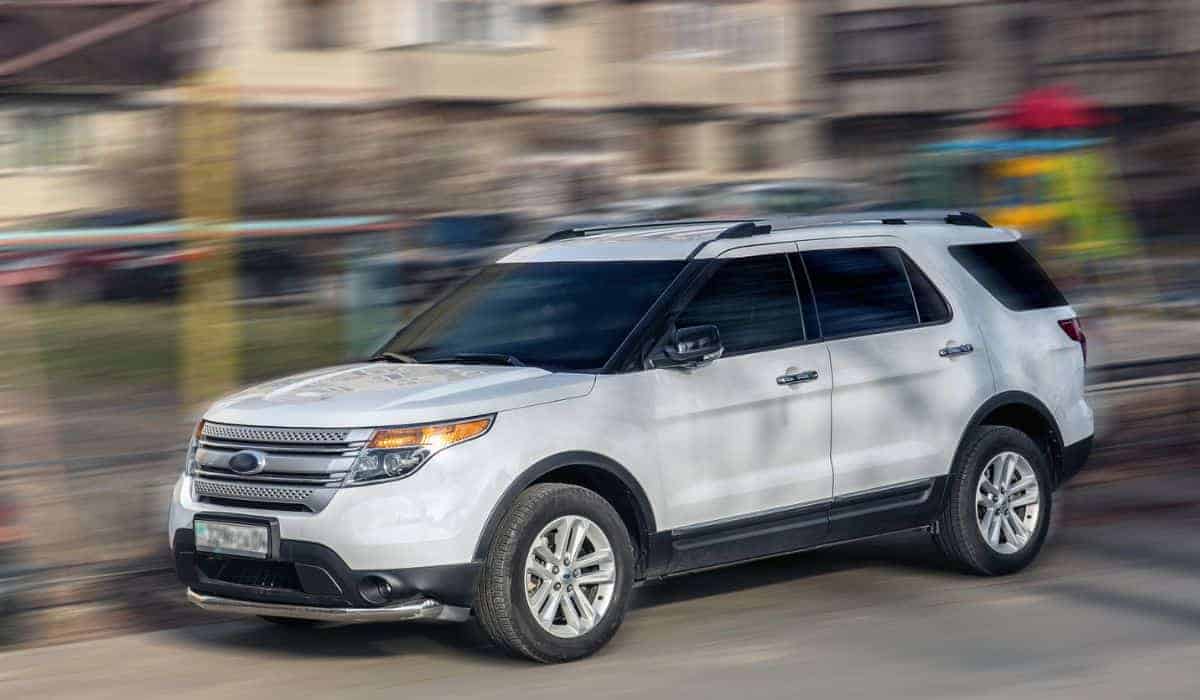 2011 Ford Explorer
The 2011 Ford Explorer is just as reliable as the 2010 model, but it has an updated body style and more advanced technology. The improved fuel efficiency, higher quality interior, and better tech made 2011 stand out from previous models.
Unfortunately, the 2011 Ford Explorer has less cargo room than other options, and the improved technology can lead to more maintenance requirements in used models.
Nonetheless, for around $7,000 to $11,000, the 2011 Explorer is a fantastic year to consider.
2012 Ford Explorer
The 2012 Ford Explorer is similar to the 2011 model, making it a similar option for those in the used market. It has similar tech features, a spacious interior, and good fuel economy.
Although the 2011 Explorer is better overall, the 2012 model is a decent choice. However, the 2012 Explorer is reported to be less reliable than the 2011 model. In addition, the interior tech features can also be clunky and hard to use.
2019 Ford Explorer
When it comes to newer models, the 2019 Ford Explorer is an excellent year to consider. The 2019 model has a sporty style and high-end upgrades that allow it to hold up in today's market.
This model is hard to beat with seats for up to seven, all-wheel-drive, terrain management systems, and trim upgrades.
However, the 2019 Explorer isn't ideal for off-roading, making it less valuable for some owners. You can find used models between $24,000 and $27,000, depending on the upgrades and condition.
1993 Ford Explorer
If you're looking for an old-school option, check out the 1993 Ford Explorer. Although it's 30 years old at this point, the 1993 Explorer holds up reasonably well in today's market with its reliability.
The old-school style and interior will suit some owners' tastes, but the high mileage and hard-to-find replacement parts can be a turn-off. The 1993 Ford Explorer can be found used in several price ranges from $750 to $3,000.
Which Ford Explorer Models Should You Avoid?
Sadly, not all Explorers are created equal; some are known for transmission and mechanical issues. Generally speaking, most owners recommend that you avoid the 2001-2008 models.
Some sources even claim these vehicles are "unbuyable."
2002 Ford Explorer
The 2002 Ford Explorer was completely overhauled with more luxury features than previous options. Although the various trim options and exterior design are nice, the 2002 Explorer suffers from transmission problems and high maintenance costs.
2003 Ford Explorer
The 2003 Ford Explorer is often regarded as the worst year for the line of vehicles.
Several mechanical issues, frequent transmission problems, cracked body panels, and timing chain problems mean this model probably isn't worth the investment.
2004 Ford Explorer
The 2004 Ford Explorer is another model that owners claim is the worst year due to significant engine and transmission issues.
Although the 2004 Explorer has an affordable price tag between $2,000 and $5,000 and a nice interior, the mechanical issues aren't worth the risk.
2020 Ford Explorer
Unfortunately, the newer 2020 Ford Explorer isn't recommended by owners and industry experts alike. The 2020 Explorer had several significant recalls and issues with the brakes, electrical components, powertrain, and more.
The upgraded tech and nice interior don't make up for the hefty used price tag of over $33,000 and unsafe driving conditions. Skip the 2020 Ford Explorer and opt for one of the better-used models recommended above.
How long do Explorers last?
A typical Explorer can last between 10 to 17 years since the manufacturer's day provided the owner does regular maintenance on it.
The total life expectancy of this vehicle depends on factors that may include the driver's driving habits, the terrain that the car is dominantly on, and the vehicle's maintenance habits, among other factors. If all the above measures are exercised correctly, an Explorer can serve you for up to 16 years if you do 12000 miles on average every year.
How many miles can you expect from the Explorer?
Some users may ask how many miles you can expect from an Explorer. On average, an Explorer can run perfectly between 80000 and 200000 miles. Some drivers have even been able to push over 300000 miles on their machines without significant issues. As earlier explained, earlier explorers were occasioned with substantial problems. However, down the line, they have become reliable, and that is why owners have been able to push so many miles on them.
For you to get so many miles on your Explorer, you need to perform the recommended service at each interval, as stated in the owner's manual. If you are using the Explorer as a daily driver, you will need to upgrade the transmission, steering, and suspension during its mid-life.
When you get to the 200000-mile mark, you should start expecting issues from the timing chain that Ford paid immense importance on for it to go away.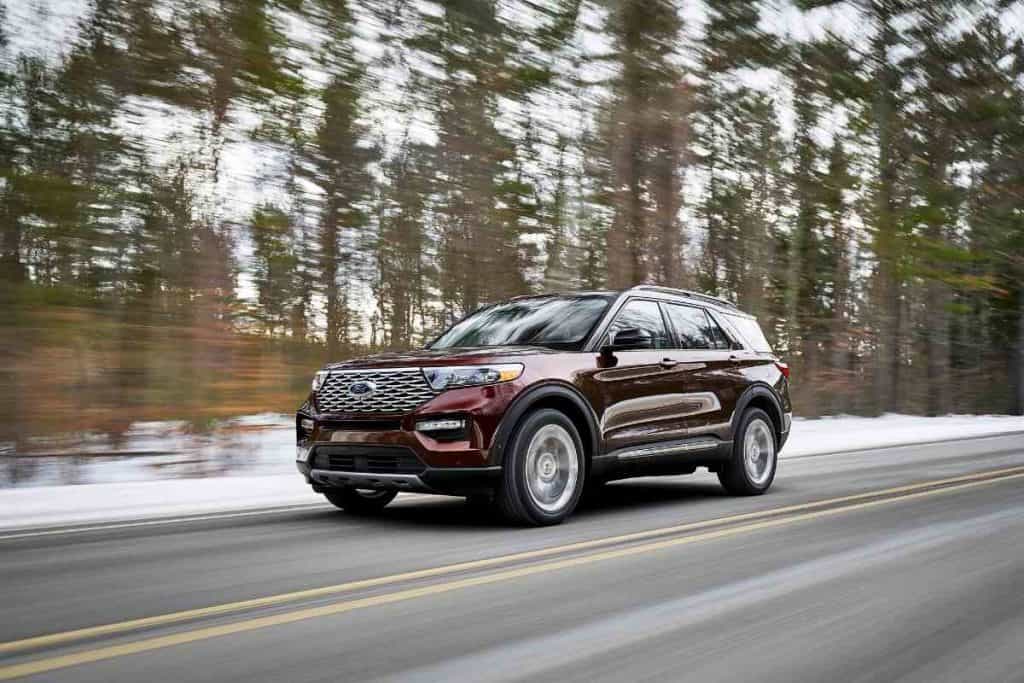 Dealing with this issue as soon as possible ensures that you get even more miles on your machine. If you are the first owner, reaching the 200000-mile mark should not be an issue; however, if the former owner mistreated the car before you bought it, reaching this milestone will be difficult.
Should I expect rust on my Explorer?
Owners have often complained about rust on some older models of the Explorer. These vehicles indeed start to show rust, especially for models that came after 2000, and rust can be expected about four years after purchasing your Explorer.
Initially, Ford used steel to build Explorers but soon dumped this material to use lighter and more malleable material that could be used for more fuel-efficient designs. They eventually settled for aluminum even though it was less durable. It lacked the required density and durability that could match that of steel.
Consequently, owners experience premature corrosion that they complain about. Initially, owners start to see small pain bubbles, and soon, they spread around the vehicle. Since 2004, Ford has continuously issued service bulletins that educate dealerships on dealing with rust.
If you are thinking of buying an Explorer, check the hood and other parts of the vehicle for bubbles or paint peelings that could a sign that corrosion could be on the onset. This will prevent future expensive repairs. Models built before 2000 have a steel body that doesn't suffer from corrosion but could be too old for you to start thinking of one.
What Is the Average Price of a Ford Explorer?
The average price of a Ford Explorer is going to depend on factors like the condition, mileage, model year, and more. You can find 2022 Ford Explorers between $33,000 and $56,000, depending on the situation.
For used models between 2010 and 2022, you will typically find models ranging in price between $16,000 and $40,000. The average price you can expect to pay is typically around $25,000 for Explorers between 2010 and 2022.
That being said, it's equally important to factor in maintenance costs and repair fees to determine the overall price tag of a vehicle.
Ford Explorer Average Annual Maintenance Costs
Every vehicle needs proper maintenance and repair schedules to extend its longevity, including the Ford Explorer.
However, the Ford Explorer has higher maintenance costs compared to other SUVs in the same category.
It might cost roughly $730 a year for oil changes and routine repairs on an Explorer. Nonetheless, the maintenance costs are necessary if you want to reach well over 200,000 miles.
What are the Best Features of a Ford Explorer?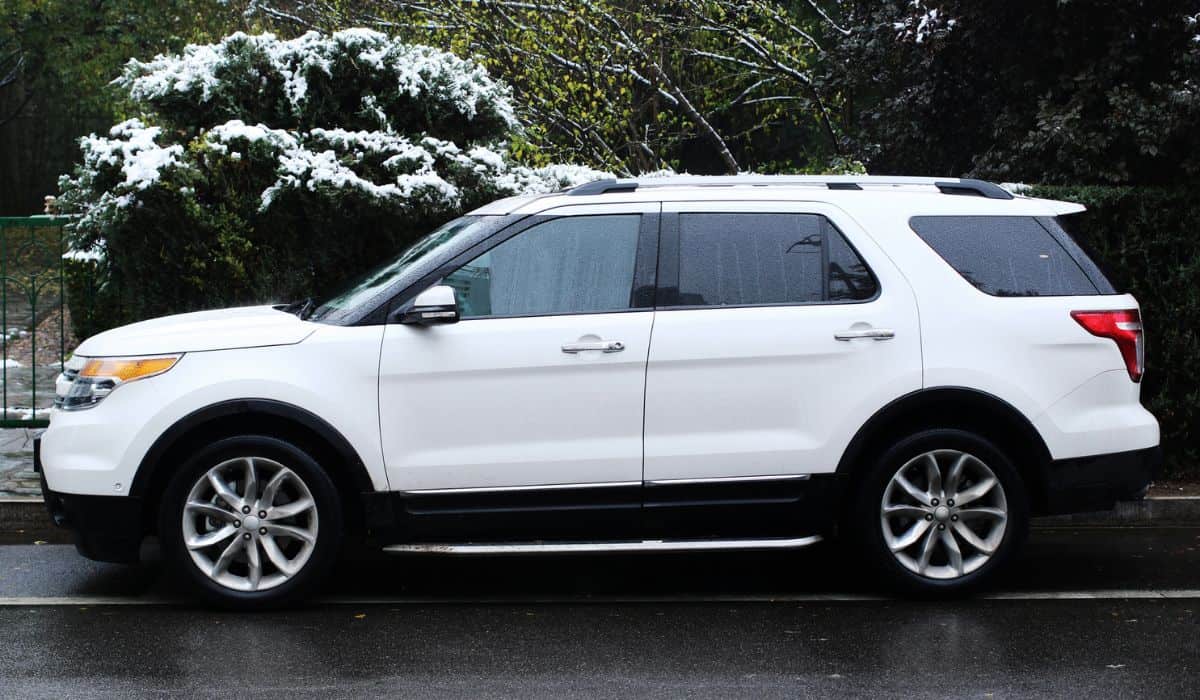 Although some years fare better than others, the Ford Explorer has several advantages compared to other SUVs.
Reliability
Some Ford Explorer models aren't reliable. Luckily, this doesn't apply to all of the Explorer generations. Explorers from 2010, 2011, and 2012 are incredibly reliable, durable, and consistent.
Many Explorer owners get more than 200,000 miles following the correct maintenance schedule. So if you stick with respected years, the Ford Explorer can be a reliable vehicle that holds its value.
Durability
Besides reliability, the Ford Explorer is also durable. Well-respected years offer robust and sturdy construction. The rugged design can be excellent for off-roading, daily commutes, and everyday wear and tear.
Spacious Design
One of the main advantages of an SUV is its spacious design and cargo space. The Ford Explorer doesn't fall short of these benefits, and some models can fit up to seven passengers.
As a result, respected Explorer models are excellent choices for families seeking a reliable car that will last.
What are the Downsides?
Besides the benefits, there are potential downsides when purchasing a used Ford Explorer. The Explorer can encounter common mechanical issues, including the following:
Transmission Problems
Explorers are renowned for encountering significant transmission problems or transmission failure. Staying with reliable years and a strict preventative maintenance routine is best to avoid common issues.
Exterior Body Complaints
Many Explorer owners encounter cracked panels and paint. Although these issues can be cosmetic, some problems can lead to less safety or leaking.
AC Problems
Many owners encounter issues with the AC with used Ford Explorers. The AC can get stuck in the hottest setting, causing frustration and discomfort.
Although it isn't a severe problem, resolving it can be costly.
Rough Idle and Stalling
The Ford Explorer can also encounter rough idling and stalling. These issues are annoying and can cause significant damage to the vehicle and lead to expensive maintenance fees.
Summary
This article discusses the Ford Explorer and which models to avoid. Here are the key takeaways:
The overall reliability rating for the Explorer is 3.5 out of 5.0.
Owners generally report an annual repair cost of $700 to $1,000, and the frequency of problems is relatively low, making unplanned major repairs unlikely.
However, some models have had major issues, including tire blowouts and rollovers during the first generation, plastic OEM timing chain guides and transmission issues during the second generation, and engine failures and cooling system leaks during the fourth generation.
The current fifth-generation, starting in 2020, has been redesigned and has fewer reported issues.
The best years for a used Ford Explorer are typically 2010, 2011, and 2012.
The 2001-2008 models are generally considered to be the ones to avoid due to transmission and mechanical issues.
The 2002, 2003, and 2004 models are particularly problematic due to transmission, engine, and timing chain problems.
The 2020 model had several significant recalls and issues with the brakes, electrical components, and powertrain.
A typical Explorer can last between 10 to 17 years since the manufacturer's day provided the owner does regular maintenance on it.
The Ford Explorer has higher maintenance costs compared to other SUVs in the same category, but the maintenance costs are necessary for the vehicle to last.