What Is The Best Year For The Lexus GX470?
This post may contain affiliate links. As an Amazon affiliate, I earn from qualifying purchases.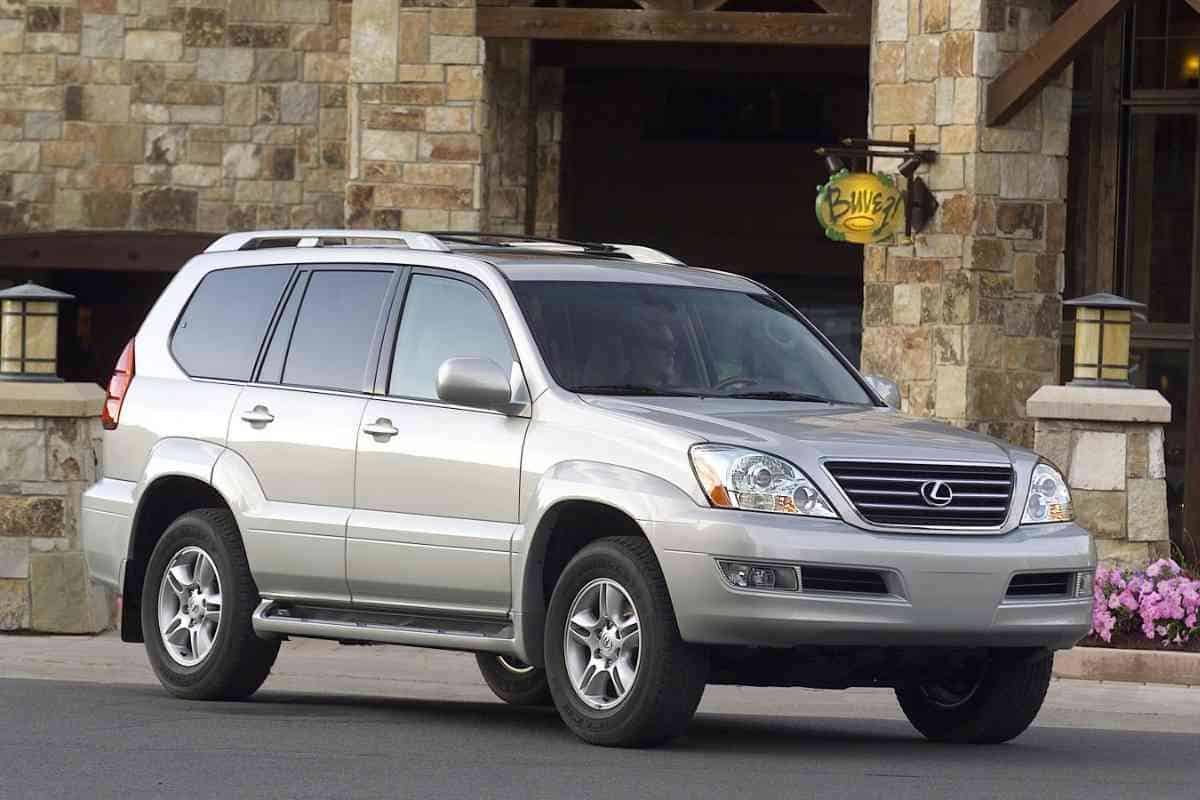 Lexus is known for making luxury vehicles that are both beautiful and functional. One of those vehicles is the Lexus GX470. The Lexus GX470, a luxury SUV known for its reliability and off-road abilities, has been in production since 2002. For those looking to buy a used GX470, determining the best model year can be a challenge due to various updates and improvements made over its production run.
What Is The Best Year For Lexus GX470?
The Lexus GX470 has been a reliable premium luxury SUV since its inception in 2002. While there have been several outstanding model years, the general consensus among automotive experts and owners alike is that the 2009 Lexus GX470 stands out as the best year for this SUV.
Note: Here is our all-new update on the best and worst Lexus GX model years. You can also read our article on the new 2024 model year Lexus GX 550.
Although the best years for the Lexus GX470 are between 2005 and 2009, the reliability rating of each year varies. Some of these models are also prone to repairs. More information about each year's repair costs and reliability rating is below.
There are several reasons why the 2009 Lexus GX470 shines above the rest:
Reliability: The 2009 GX470 boasts an exceptional reputation for reliability, with minimal reported issues and a high level of owner satisfaction.
Classic design: This model year retains the classic GX470 body style and features, complemented by subtle updates that enhance the overall aesthetics and driving experience.
Performance: The 2009 Lexus GX470 comes equipped with a powerful 4.7-liter V8 engine that enables smooth, responsive acceleration and impressive off-roading capabilities.
Furthermore, the 2009 GX470 features a well-appointed, comfortable interior with luxurious amenities and versatile seating configurations. It also benefits from the advanced technological offerings and safety features available during that model year, such as:
| | |
| --- | --- |
| Technology | Safety |
| Mark Levinson premium audio system | Vehicle Stability Control |
| Navigation system | Traction Control |
| Rearview backup camera | Anti-Lock Brake System |
Considering these aspects, it's clear why the 2009 Lexus GX470 has earned its reputation as the best model year for this luxury SUV.
When considering the best year for a Lexus GX4470, factors such as reliability, performance, and technological advancements need to be taken into account.
While there is no definitive answer, many enthusiasts and experts argue that the 2007-2009 model years strike a balance between these factors, offering reliable performance, comfort, and safety.
It's essential to consider each individual's specific needs and preferences when determining the best year for their potential Lexus GX470 purchase.
Examining various model years and conducting thorough research can help guide the decision-making process for this desirable luxury SUV.
Overview of Lexus GX470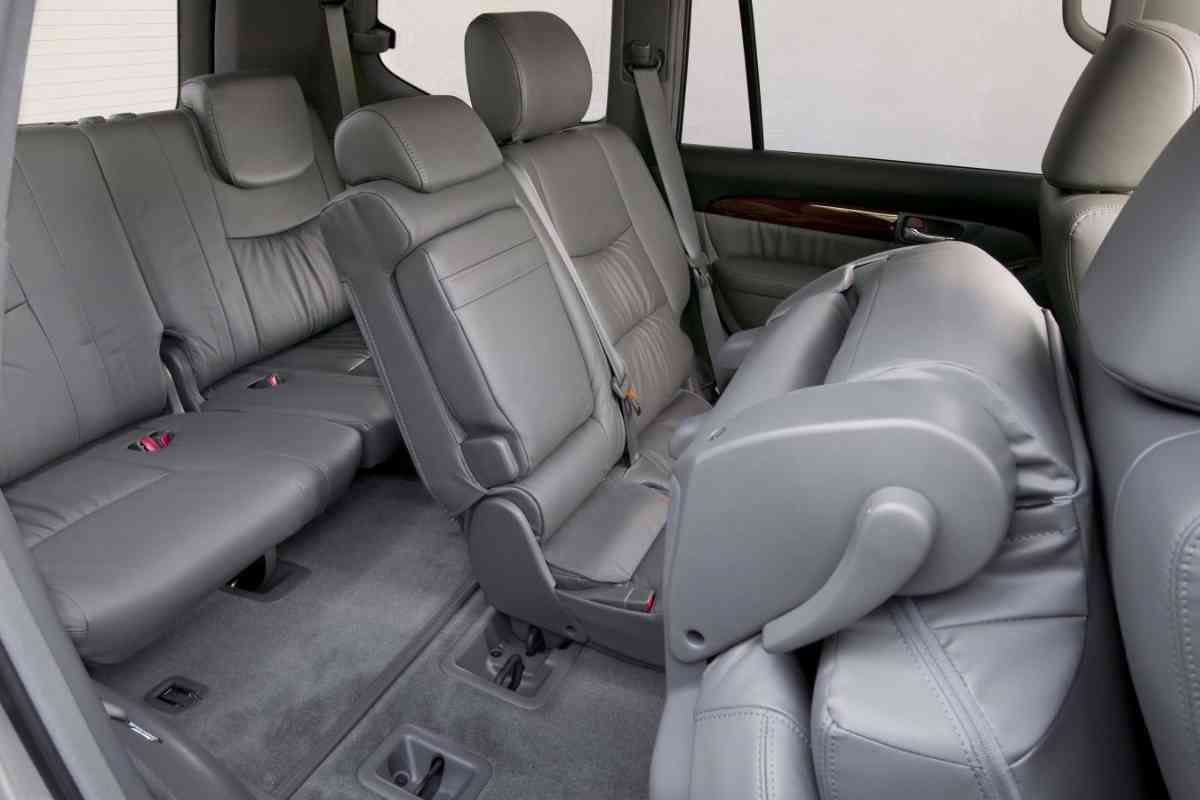 The Lexus GX470 is a luxury SUV produced by the Japanese automaker Lexus, a division of Toyota. It was initially introduced to the market in 2002 and is part of the Lexus GX series, which consists of three generations.
The GX470 belongs to the first generation, with production spanning from 2002 to 2009. This SUV is highly regarded for its performance, off-road capabilities, and luxury features.
Powered by a 4.7-liter V8 engine, the GX470 delivers a smooth and powerful driving experience.
It offers full-time four-wheel drive and comes equipped with various off-road technologies, including Downhill Assist Control and Hill-Start Assist Control, making it a versatile choice for both on-road and off-road adventures.
In terms of luxury features, the GX470 boasts an impressive list, as one would expect from a Lexus vehicle. Some notable features include leather seating, automatic climate control, a premium sound system, and advanced safety features such as Vehicle Stability Control and Traction Control.
Throughout its production run, the GX470 received several updates and improvements aimed at enhancing its performance, comfort, and safety.
For example, in 2005, Lexus updated the suspension system to offer a more refined ride, and in 2008, the GX470 received a cosmetic facelift that included redesigned exterior elements.
Is the Lexus GX470 Reliable?
The Lexus GX470 is overall extremely reliable. Owners of the Lexus GX470 have given car reliability ratings between 4.6 and 5 when asked to rate their vehicle out of 5.
Overall, Lexus vehicles have a reliability rating of 4 out of 5, which is slightly above average. However, the Lexus GX470 is more reliable than many other Lexus vehicles.
2009 Lexus GX470
The 2009 Lexus GX470 is the most reliable model. This model received a perfect 5-star reliability rating from Cars.com.
Consumers also consider this model to have one the most comfortable seating arrangements. Another area where the 2009 GX470 excels is its exterior style. Consumers gave the model a 4.7-star rating in this area.
While the 2009 Lexus GX470 didn't receive the highest overall performance score, it still ranked very high in this aspect. Consumers gave this model a 4.7-star performance rating.
2007 Lexus GX470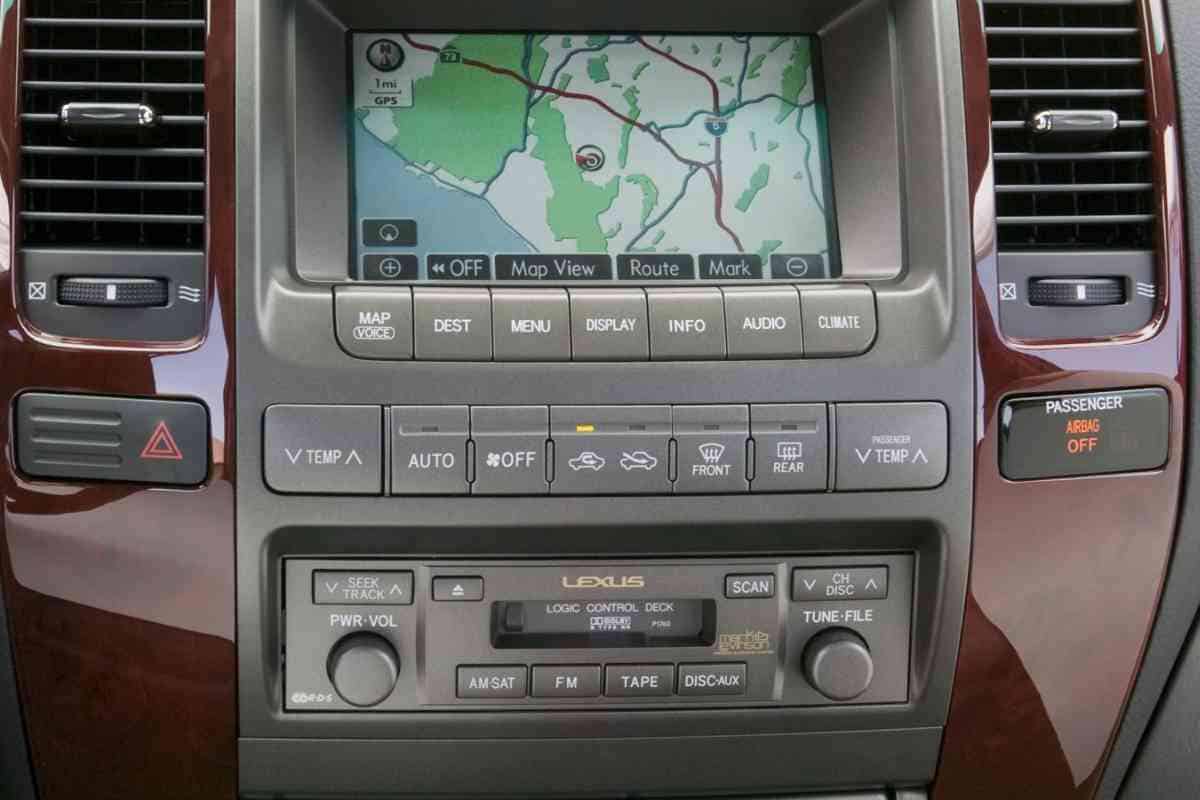 The next most reliable model is the 2007 Lexus GX470. Consumers gave this model a near perfect reliability rating of 4.9 stars.
One area consistent throughout all GX470 models is comfortable seating. Every model received at least a 4.8-star comfort rating from drivers. Another similarity is the models exterior style.
Even though Lexus makes changes over the years, each model received a style rating of at least 4.6 stars. The 2006 Lexus GX470 received an overall performance rating of 4.6 stars.
Once again, this is not the highest ranking a model received.
2005 Lexus GX470
The third most reliable GX470 is the 2005 model. Like the 2007, the 2005 GX470 received a near perfect reliability rating of 4.9 stars.
In terms of performance, the 2005 Lexus GX470 earned a 4.6-star rating. In other words, this model is extremely comparable to the 2007 model.
2006 Lexus GX470
Situated between the two previous models is one of the best Lexus GX470s: the 2006 model. Why is this model so great? First and foremost, the 2006 Lexus GX470 received a reliability rating of 4.8-stars from consumers. However, the main reason this model is considered the best is its performance score.
The 2006 Lexus GX470 received the highest overall performance rating of 4.8 stars.
2008 Lexus GX470
Last but not least, is the 2008 Lexus GX470. This model received a reliability rating of 4.8 stars.
However, a performance score of 4.5 stars brings it down to the bottom of the list.
Key Features and Upgrades Over the Years
The Lexus GX470 has seen several important upgrades and enhancements since its debut. These key features have contributed to the vehicle's popularity and reputation as a reliable luxury SUV.
Here are some notable upgrades and features that have been introduced over the years:
2005: Addition of optional Kinetic Dynamic Suspension System (KDSS) for improved off-road performance and on-road handling.
2007: Updates to the exterior styling and addition of the Sport Package, which included unique wheels and a sportier appearance.
2008: Introduction of new safety features, including the Lexus Pre-Collision system and radar cruise control, providing better protection for passengers and enhancing driver experience.
2009: Upgrades to the audio and navigation systems, as well as the introduction of a rearview camera for added convenience and safety.
2010: The GX470 was replaced by the GX460, with a new 4.6-liter V8 engine, updated exterior design, and further refinements to the interior and technology features.
These are just a few examples of the improvements and additions that the Lexus GX470 has seen throughout its production run.
Each model year has brought new advancements, ensuring that this luxury SUV remains attractive for those looking for a versatile and comfortable vehicle.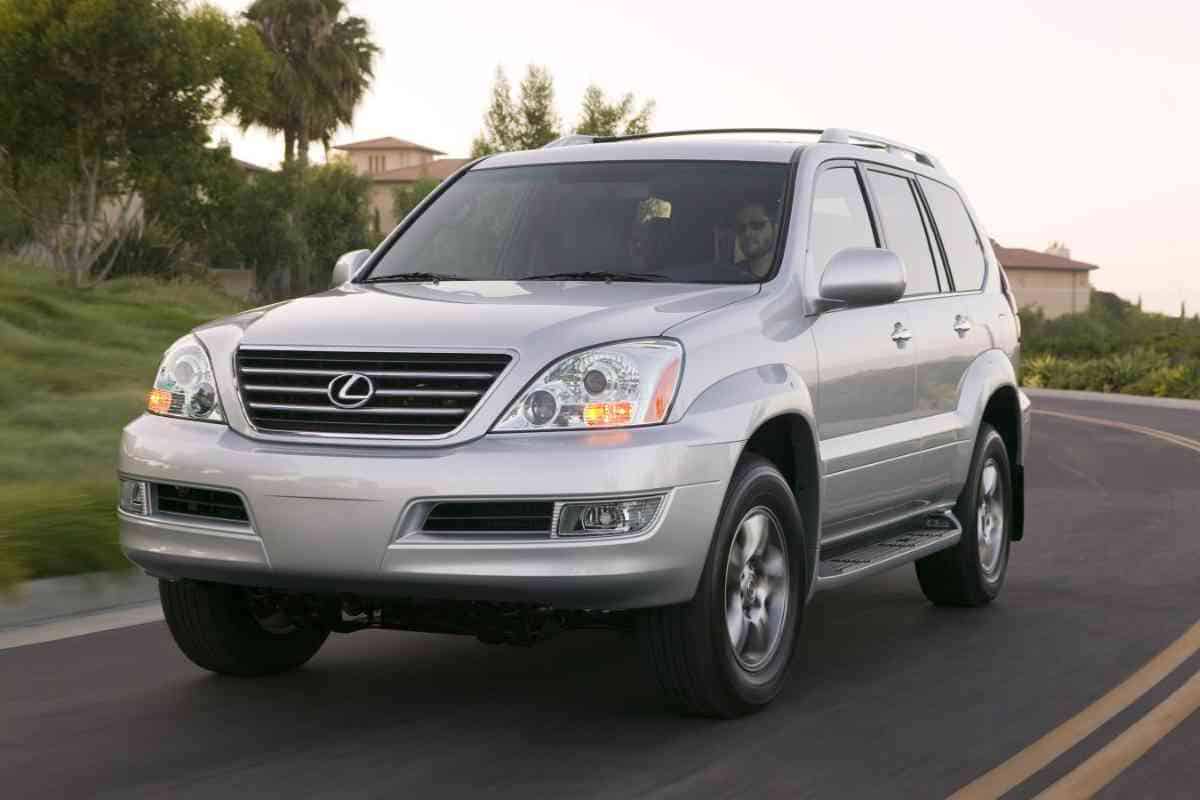 Comparison of Model Years
The Lexus GX470 was produced from 2002 until 2009, and while all model years share certain aspects, there are differences worth considering.
Here, we will compare the model years in terms of reliability, performance and features.
Reliability:
2002-2004: This generation had fewer reported issues, making it a reliable choice.
2005-2007: A few more issues surfaced during these years, but they were mostly minor.
2008-2009: These model years saw improvements in reliability and are considered dependable.
Performance:
2002-2004: The early GX470 models were known for their capable off-road capabilities and strong V8 engine.
2005-2007: As the models transitioned, there were few notable changes in performance.
2008-2009: These years saw a slight increase in horsepower, giving them a bit more power over previous years.
Features:
| | |
| --- | --- |
| Model Years | Notable Features |
| 2002-2004 | Park assist, navigation, and rear-seat DVD entertainment system. |
| 2005-2007 | Introduction of Bluetooth connectivity, auxiliary audio input, and updated navigation system. |
| 2008-2009 | New safety features, including driver and passenger knee airbags, and an updated suspension system. |
As you can see, there are subtle yet meaningful differences among the Lexus GX470 model years. The choice ultimately depends on your priorities when it comes to reliability, performance, and features.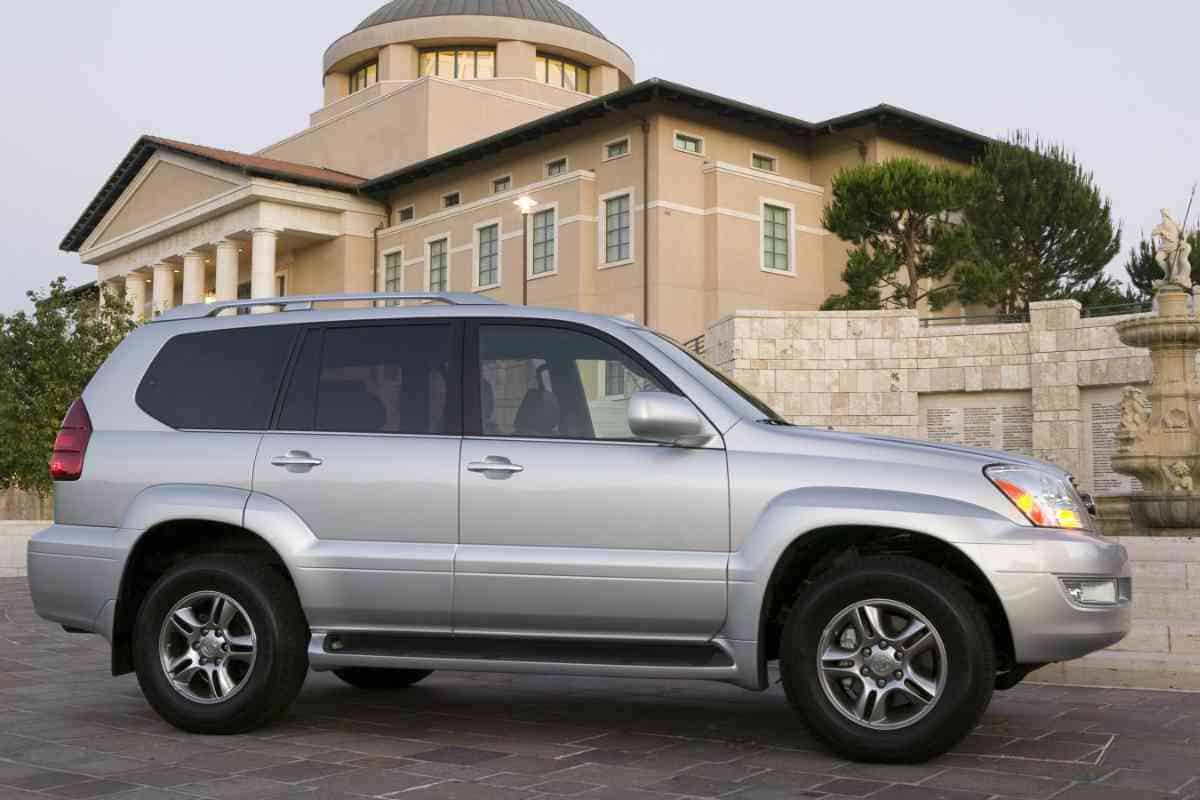 Pros and Cons of Each Year
The Lexus GX470 was produced from 2003 to 2009, and there were notable differences and updates throughout its production run.
To help you choose the best year for your needs, let's explore the pros and cons for each year.
Year
Pros
Cons
2003
– Introduced with a strong 4.7L V8 engine
– Feature-rich for its time
– Competitively priced in the used market
– Limited standard tech features compared to later models
– Potentially higher maintenance costs due to age
2004
– Improved brake system
– Optional rearview camera and navigation
– Potential maintenance surprises
2005
– Introduced enhanced navigation system
– New sports package available
– May be harder to find
2006
– More advanced safety features
– Increased horsepower to 270
– Higher price due to more features
2007
– Minor exterior updates
– Tire pressure monitoring standard
– Fuel efficiency is still lacking
2008
– Added features, such as Bluetooth
– Improved suspension system
– Premium price for the year
2009
– Last year of the GX470
– Most refined and improved model
– May come with a premium price tag in the used market
Is the GX460 Better than the GX470?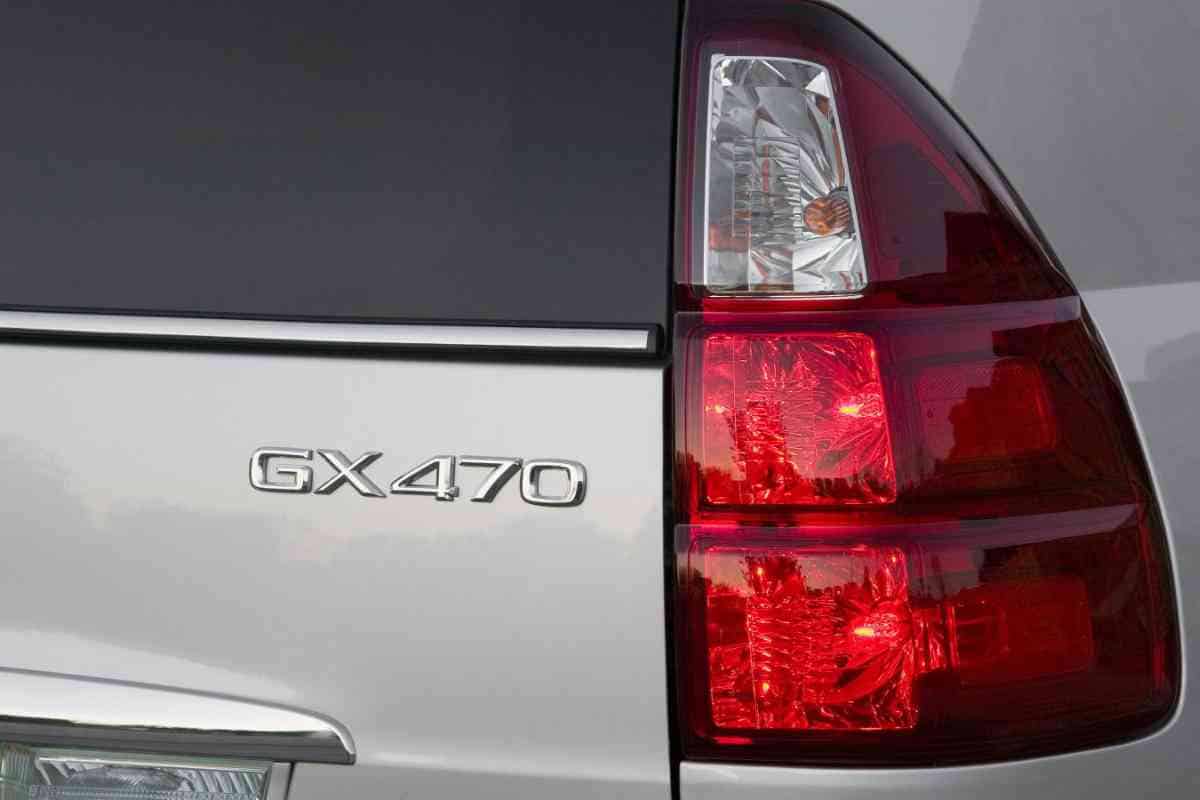 The Lexus GX460 is better than the Lexus GX470 because it is still in production. Lexus only manufactured the GX470 from 2003 to 2009, a short run for an SUV.
The Lexus GX460 is better than the GX470 partially because of its popularity. One reason Lexus discontinued the GX470 was its lack of demand from consumers.
This is surprising due to its high-reliability ratings. Sales were low for the Lexus GX470, so Lexus stopped making it.
One of the reasons why the Lexus GX460 is better than the GX470 is the amount of horsepower the GX460 has.
The Lexus GX460 has more horsepower than the GX470.
Although the exact amount of horsepower both models have varies on the year of the car, the GX460 consistently has more horsepower than the GX470. The Lexus GX460 has an overall consumer rating varying from 4.3 to 4.9 out of 5 stars.
The 2020 model is one of the highest-rated models. Meanwhile, the Lexus GX470 has an overall consumer rating ranging from 4.6 to 4.8 out of 5 stars.
The Lexus GX460 has better overall consumer ratings than the Lexus GX470. However, the GX470 ratings tend to be more consistent in quality and customer satisfaction.
The Lexus GX460 has more modern features than the GX470. Because the Lexus GX470 has not been made in over ten years, all models are outdated.
This impacts gas mileage, horsepower, torque, design, and technology. Although all Lexus GX470s are cheaper than the Lexus GX460, you can't purchase any new GX470s.
Although Lexus GX470s have kept their purchase value relatively well over the years, they can't compete with a new and updated car with a large amount of power and quality design.
Is the Lexus GX470 Expensive to Maintain?
It costs a large amount of money to maintain a Lexus GX470. According to Repair Pal, it costs $591 every year to repair and maintain a Lexus GX470.
This is above average maintenance costs. One reason why it is so expensive to repair and maintain a Lexus GX470 is the car's age.
All models of Lexus GX470 are over ten years old, so more problems are occurring and more repairs are needed. As the cars continue to age, more repairs will become necessary and become more severe and expensive when it comes to cost.
For the car's age, all models have held up well and haven't had any major repairs needed.
The most common issues involving the Lexus GX470 are:
Various leaks
Air conditioning
Engine mount
Timing belt tensioner
Sound system
Engine mount
Automatic trans shift cable
Whining noise while being driven
Unfortunately, as the years continue all years of the Lexus GX470 will have issues, and the issues will become more severe, especially if used often.
If you want to avoid repairing your Lexus GX470, avoid driving it. If you want to purchase a Lexus GX470, make sure that the owner resolved all recalls.
Many Lexus GX470 models experience side curtain airbag recalls due to unexpected deploys. Luckily, most used car dealerships will have had time to repair or replace the features that were affected by the various recalls, so you shouldn't have to worry about having it fixed after you purchase your used Lexus GX470.
The Lexus GX470 is a great car that is highly reliable and loved by most owners.
However, it is expensive to repair and hasn't been manufactured since 2009, so it may be hard to find. If you want a used car that is comfortable, reliable and loved by previous owners, the Lexus GX470 is for you.
However, if you want a new vehicle that has more power and is also reliable, and comfortable, the Lexus GX460 is a car you should consider.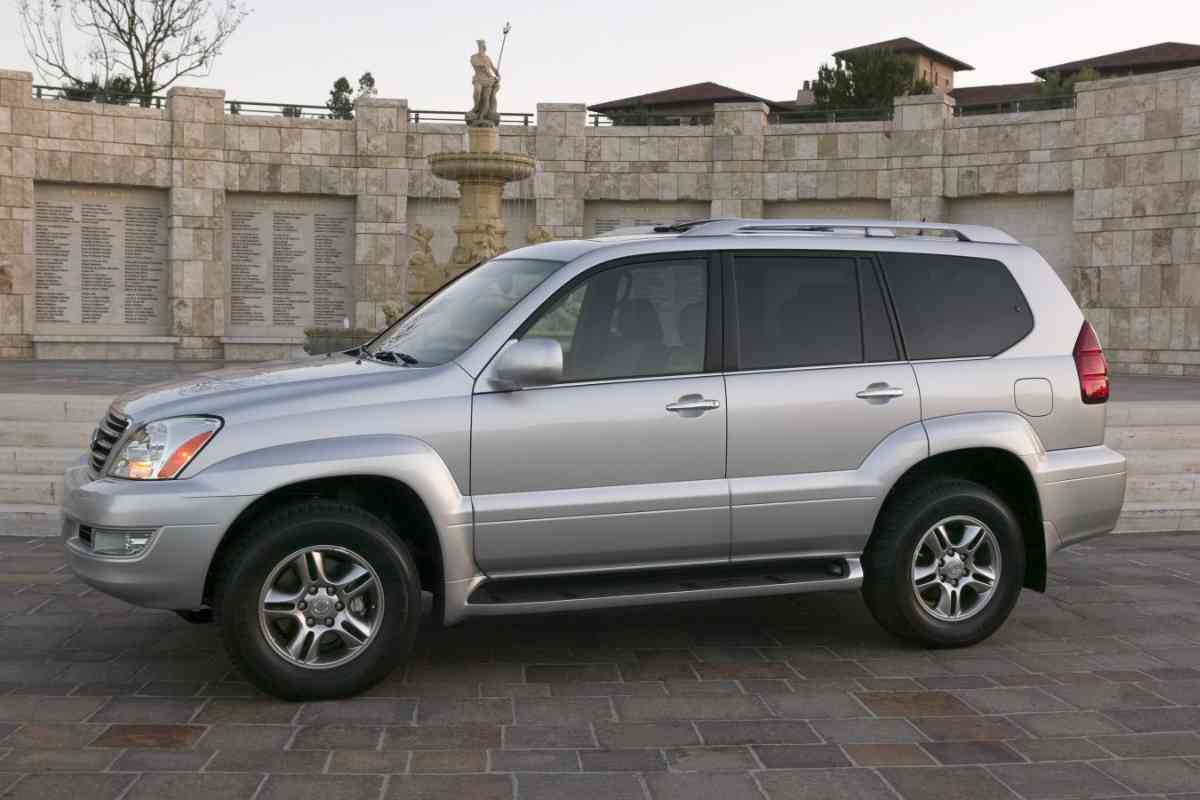 Conclusion
The Lexus GX470 has had several exceptional model years, each with its own unique qualities and improvements. However, pinpointing the absolute best year can be subjective and depends on individual preferences and needs.
Certain model years, such as the 2005 and 2008 GX470, are frequently praised for their reliability, performance, and luxurious features. When searching for the best year for a Lexus GX470, potential buyers should consider factors like:
Maintenance history
Vehicle mileage
Ownership history
Available features and options
Overall condition
Ultimately, the best year for a Lexus GX470 will depend on the specific vehicle's condition, maintenance history, and individual preferences. Researching and test-driving various model years can provide valuable insight and help in the decision-making process.